All-Star events generate huge fan response
Largest combined viewership since 2010 for Classic, Derby; voting, participation up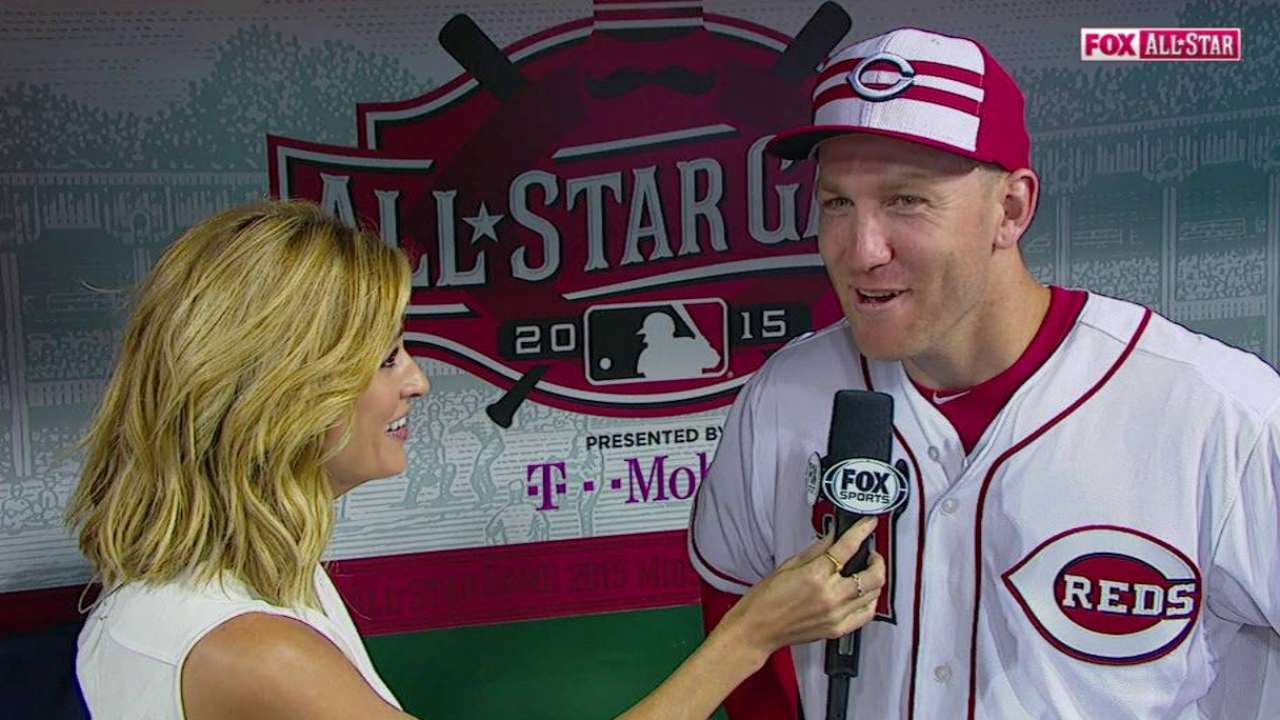 The All-Star Game presented by T-Mobile and its accompanying activities drew baseball fans' participation in big numbers, including everything from online voting to television viewership.
A combined 9.28 million viewers watched the All-Star Game presented by T-Mobile and the Gillette Home Run Derby presented by Head & Shoulders, the largest audience for the two events since 2010. Another 593,000 unique viewers watched the Home Run Derby online through WatchESPN, MLB.com and the MLB.com At Bat app.
And leading up to the events, 731 million votes were cast by fans as part of the Esurance MLB All-Star Game Ballot and the Esurance MLB All-Star Game Final Vote, each setting a respective record as the most in All-Star balloting history.
Speaking of voting, 25.5 million were cast in The Franchise Four selection, as fans selected the four most important players in the history of each of baseball's franchises.
When the time came, 2 million viewers were reached across MLB Network's 17 hours of All-Star coverage from Cincinnati (up 8 percent from last year) and 130,904 fans attended the three days of All-Star events at Great American Ball Park -- the second-highest three-day attendance in the history of the ballpark.
Major League Baseball, the Cincinnati Reds and partners raised $8 million in contributions for national and local charities.
More than 120,000 fans attended T-Mobile All-Star FanFest (up 7 percent from last year) and more than 108,000 turned out for the three-day All-Star Summer Pepsi Block Party. The Color Run MLB All-Star 5K presented by Nike was sold out, with 15,000 participants -- the largest event conducted by the Color Run Ohio.
Joey Nowak is a reporter for MLB.com. Follow him on Twitter at @joeynowak. This story was not subject to the approval of Major League Baseball or its clubs.