Ventura not concerned with potential additions
White Sox manager taking it day by day for two big series to open second half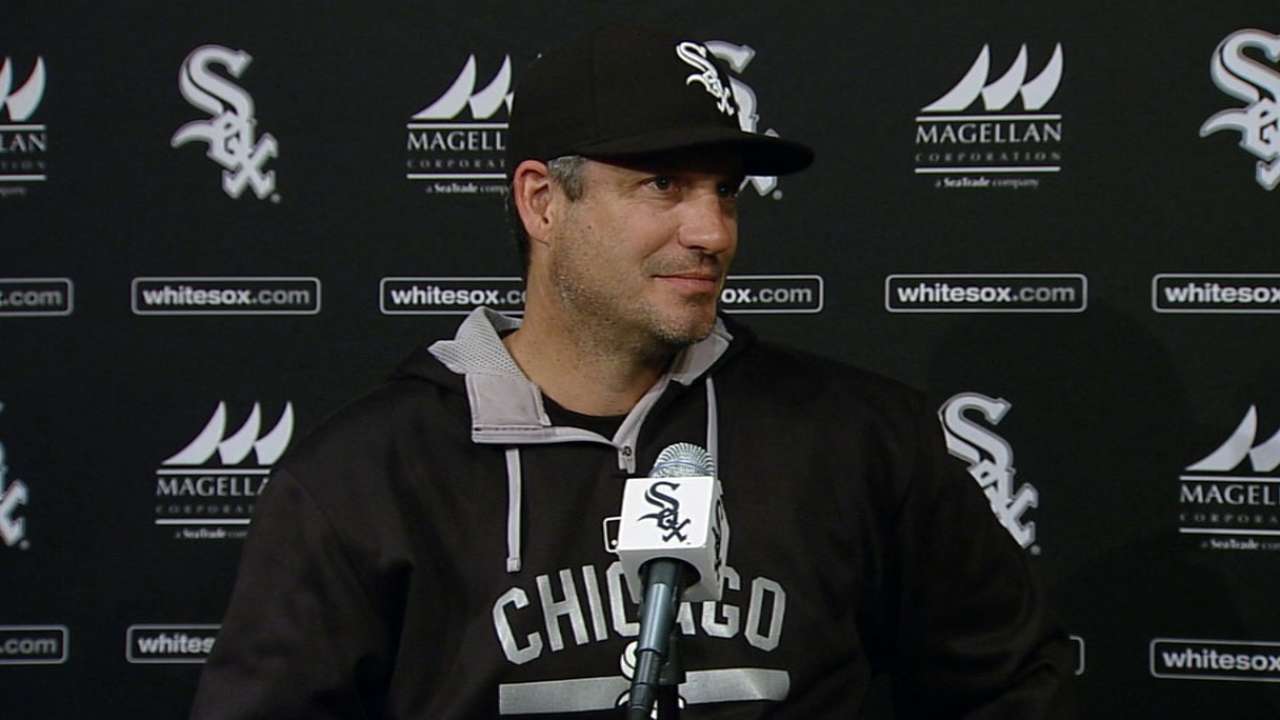 CHICAGO -- The White Sox open the second half of the 2015 season with four games at home against the best team in the American League, followed by two games at home against the best team in Major League Baseball.
So could strong series against the Royals and the Cardinals convince the Chicago higher-ups to buy instead of potentially sell before the July 31 non-waiver Trade Deadline? To be honest, manager Robin Ventura is tired of answering that particular question.
"Every week, people are going to ask if you're going to set the tone or change somebody's opinion -- we're just going to freaking play," Ventura said before the start of Friday's doubleheader against the Royals. "That's all. We're going to play hard. I'm tired of the question. 'Is this the week? Is this not the week?' Every day is the day and the week.
"Just play as hard as you can, and obviously you want to win the games and play well. But I want them to have that same feeling we had that last week and a half before the break, where you're just playing hard, you're not worrying about what had happened or what's going to happen. You're just playing that day and worried about that game."
That philosophy worked before the All-Star break for the White Sox, who are 13-7 in their past 20, 9-3 in their past 12 and 4-1 over their past five entering Friday. General manager Rick Hahn has been impressed by the team's improvement, making life more interesting on the South Side, and he hasn't ruled out anything.
"We've had conversations as recently as this week about potential additions to this club. Again, let's see how things play out," Hahn said. "In the end, we're going to have to do what makes the most sense based upon how we're playing, the number of teams we have to jump over and the likelihood of being able to jump over them.
"Certainly, if I did it from an emotional or fan standpoint, we want to be aggressive and we want to add. We want to help this team sitting right here win. This is the only championship they're giving out this year. ... However, it's part of the responsibility of this position to be objective and look at the long-term benefit of the club and do what makes the most sense objectively, given the situation that we've played ourselves in."
Hahn also likes Ventura's approach of worrying about the game at hand.
"They let us down the hall worry about what's next, and their focus is just on winning," Hahn said. "The fact that they're not interested in talking about the importance of anything beyond today's game fits in exactly with where their mentality should be."
Scott Merkin is a reporter for MLB.com. Read his blog, Merk's Works, follow him on Twitter @scottmerkin and listen to his podcast. This story was not subject to the approval of Major League Baseball or its clubs.