White Sox '05 title run a team effort
Players back in Chicago for reunion weekend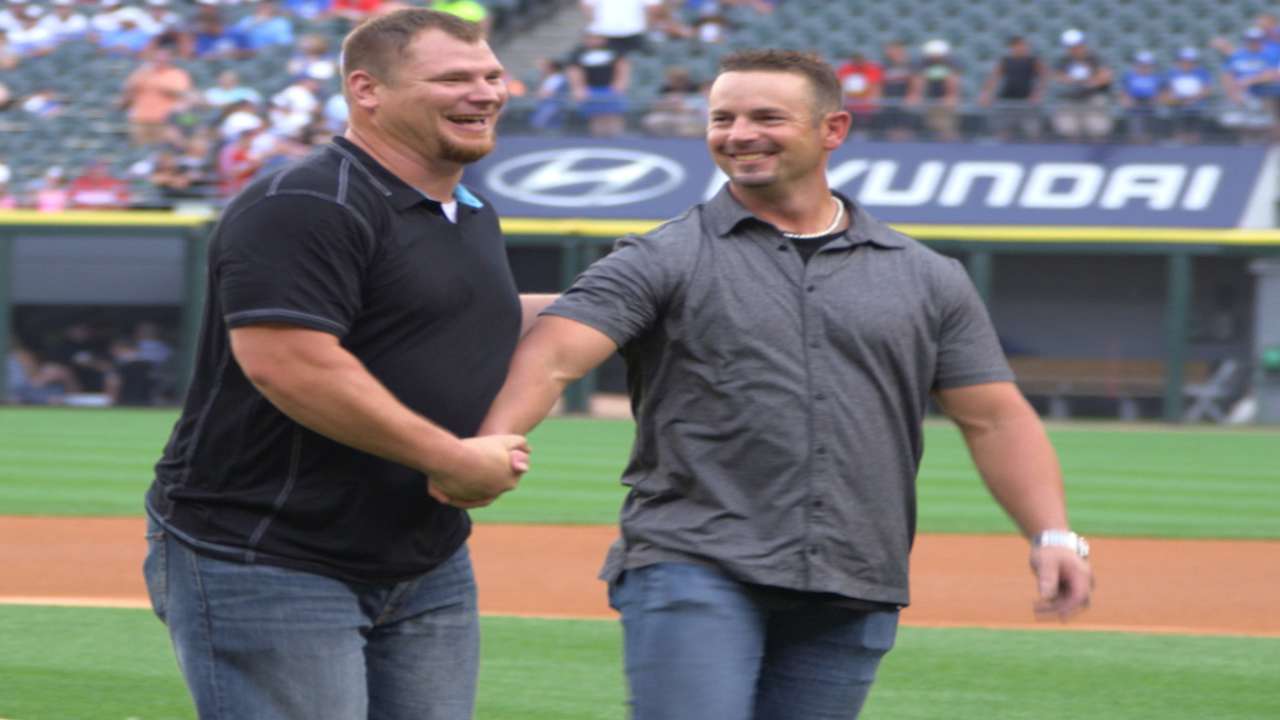 CHICAGO -- There was one prevailing question running among the handshakes, hugs, pats on the back and laughs exchanged by members of the 2005 World Series champion White Sox, as their 10-year-reunion weekend began between games of a doubleheader at U.S. Cellular Field on Friday night.
It wasn't a question about players still active in the Major Leagues from that special group, a list that now only includes Mark Buehrle, A.J. Pierzynski, Neal Cotts, Brandon McCarthy and Juan Uribe, the focus was on the moment when this team knew it had something special.
• White Sox lookback, Part 8: Memories of the team
For manager Ozzie Guillen, it was the attitude the players had while handling a 15-game lead over the Indians in the American League Central on Aug. 1 dropping to 1 1/2 games on Sept. 24. Guillen knew his team was mentally ready for anything ahead when it clinched the division in Detroit.
Captain Paul Konerko said that by the end of Spring Training it was clear they could fight for the AL Central crown.. And Orlando "El Duque" Hernandez, who threw the most famous playoff inning in White Sox history, felt that special feeling from the first day the team was together.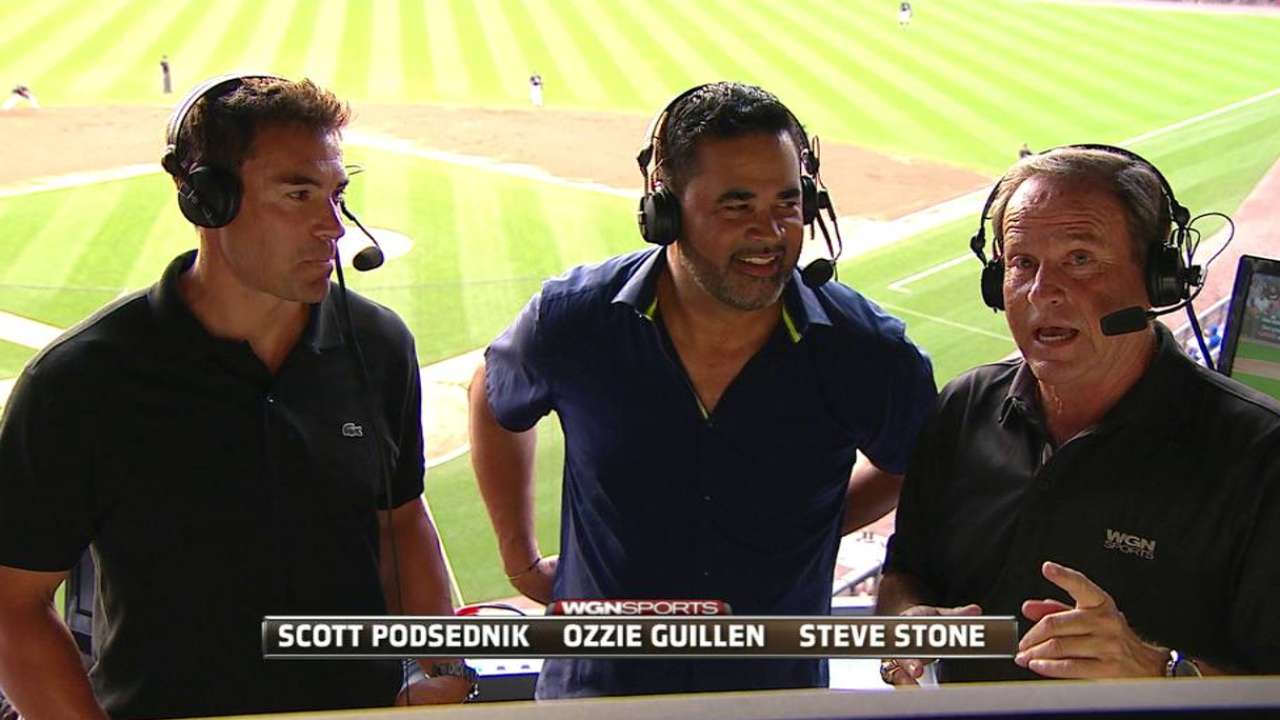 Geoff Blum, who was acquired on July 31 of that season from the Padres, took a more statistically based approach.
"The record," said Blum of what gave him a special feeling about the team. "I came over and they were 15 games up. My job was to just kind of blend in and be a fly on the wall, so to speak, and these guys took me in and I just rode their coattails until the end of the season."
Blum's presence stood as an example of how this 11-1 postseason run, 99 regular-season victories was a team effort. Everyone played some sort of role in the title chase. Blum hit the home run in Game 3 of the World Series to win it in 14 innings. Willie Harris pinch-hit and scored the deciding run in the 1-0 victory in Game 4.
Three closers finished games for the White Sox during that season, including Dustin Hermanson, who is part of the 25 in attendance for the weekend reunion.
"Sometimes, the teams that play the best together are the ones that win it," Hermanson said.
"That team we had was special," Harris said. "We had a guy for everything."
Konerko summed it up nicely, saying the feeling of catching that third out in Game 4 of the World Series was about as good as anything can get in the game.
"All-Star Games, you name it, anything else is way down here," said Konerko.. "I'm not saying those aren't good, but the feeling of winning a World Series is far ahead of anything I have experienced on a baseball field."
"Even now, it's kind of hard to grasp," Hermanson said. "You are looking back at it and enjoying it over these years, and this is the most amazing feeling to have. Besides having my kids being born, I can't recall a better feeling."
Scott Merkin is a reporter for MLB.com. Read his blog, Merk's Works, follow him on Twitter @scottmerkin and listen to his podcast. This story was not subject to the approval of Major League Baseball or its clubs.