White Sox lookback, Part 8: Memories of the team
Konerko: 'You feel like you've given a gift to the best sports town in the country'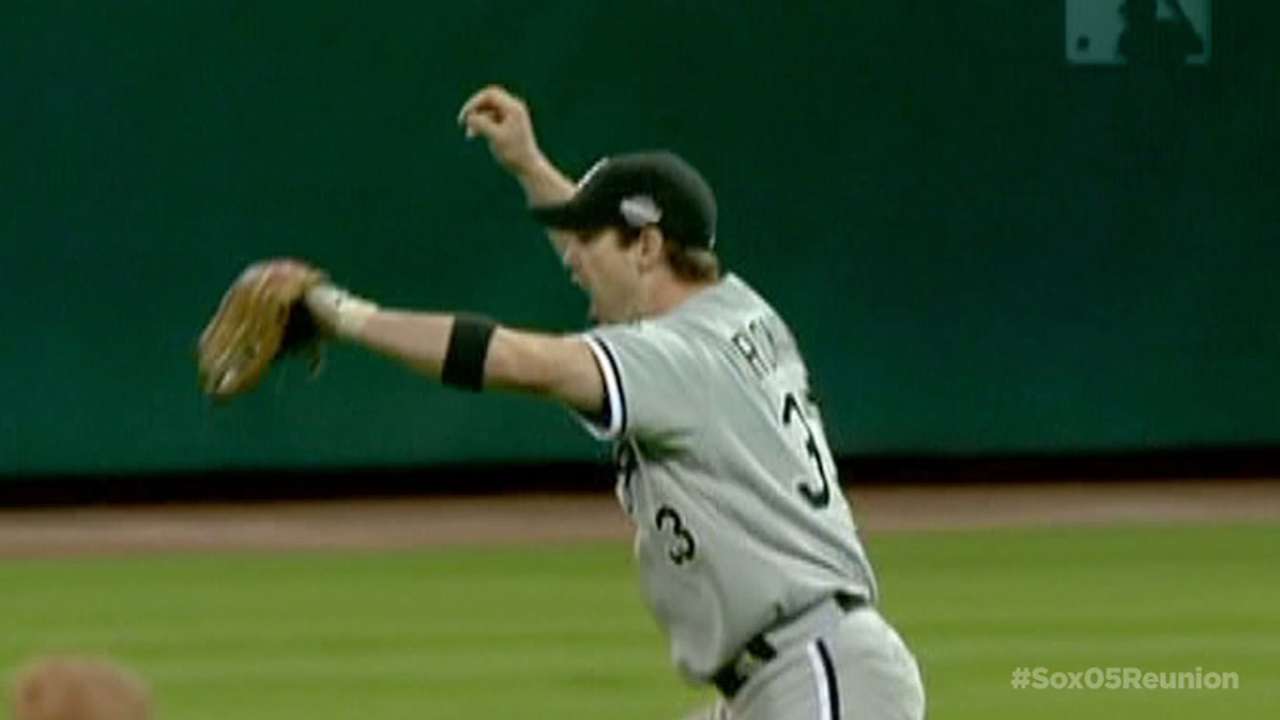 CHICAGO -- The White Sox will honor the 10-year anniversary of the team's 2005 World Series championship this weekend at U.S. Cellular Field. This latest celebration presents a chance to look back at key moments from that postseason run, with a special focus on the World Series, with the words coming primarily from the participants themselves.
Here is the eighth and final part of the multipart championship oral history series.
Memories of the team
Six NBA seasons ended with the Chicago Bulls, also owned by White Sox chairman Jerry Reinsdorf, claiming the championship. In fact, they put together two three-peats. Reinsdorf still claims the White Sox World Series title as the highlight of his career.
Reinsdorf: "No question. Baseball is so much bigger than any other sport. I remember when the Bears won the Super Bowl, that was great. It didn't have the same impact. None of the Bulls' championships had the same impact. It's not a matter of which sport do I like better. It's a matter of baseball clearly had a bigger impact. And if the Cubs should be fortunate to win a World Series, you'll see it might even be a bigger impact than the White Sox."
There's little doubt that the 2005 White Sox are one of the most underrated champions in sports history, let alone baseball history. They never spent a day out of first place, won 110 games overall and finished the season with 16 wins in their last 17 games, including the 11-1 playoff run.
It was a heightened celebration because the wait was so long for the White Sox to get to the promised land.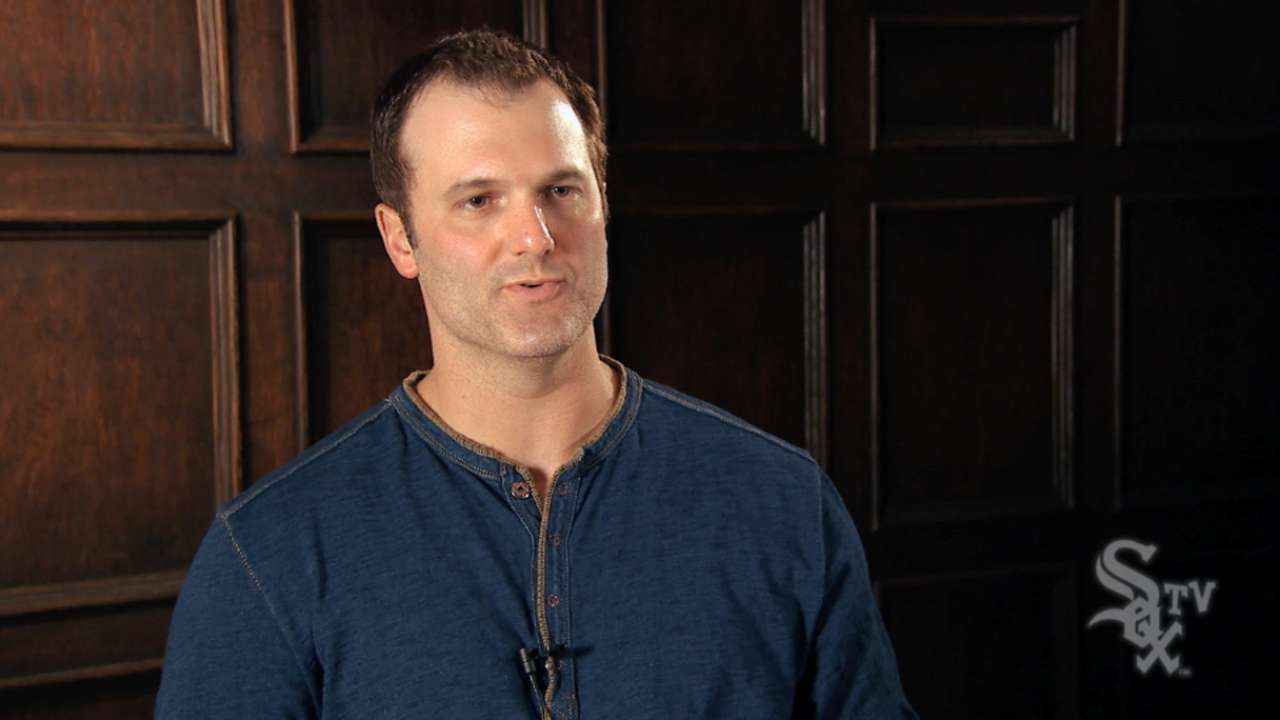 Paul Konerko, White Sox captain and first baseman: "All World Series are great. To have one that erased the drought like that, there's so much more that comes with it for that city and town. You have conversations and interactions, but you just didn't realize as you were doing it that it was this important to people. You feel like you've given a gift to the best sports town in the country."
Winning wasn't easy, as White Sox manager Ozzie Guillen pointed out. The White Sox watched a 15-game lead over the Indians in the American League Central on Aug. 1 drop to 1 1/2 games on Sept. 24. This team bent, but it never broke. It stuck together and grinded out a season to remember in franchise history.
Konerko: "Pile in the fact that our team hadn't won in 80-something years, the amount of urgency we had to win couldn't be matched by any organization. Once we got past that first round, we had to win. We can't go to the World Series and play well and lose."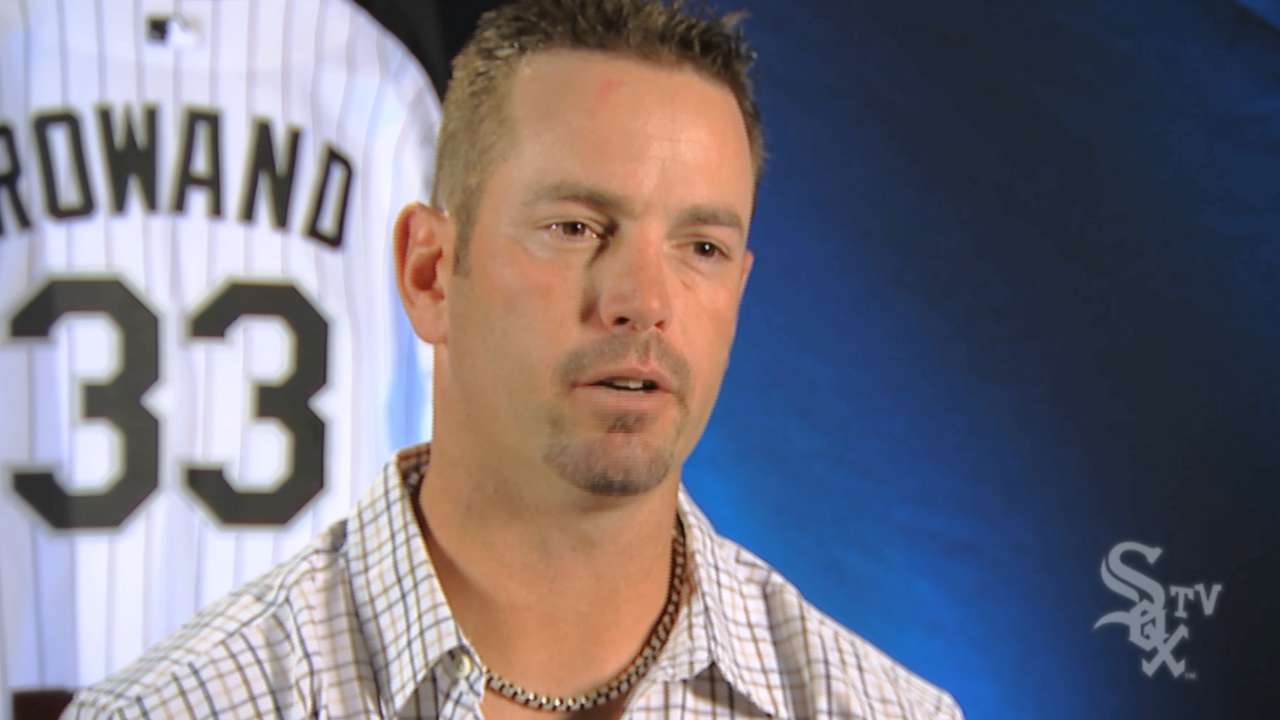 Ken Williams, White Sox general manager and current executive vice president: "They wanted to be together. They took care of the guy on the right and the left, and they understood each other's style of play. That's what sticks with me the most, the camaraderie, on and off the field as well."
Aaron Rowand, the team's center fielder and the impetus behind the iconic Grinder Rules: "Every team, whether you win a World Series or not, every team has its own heartbeat and its own personality. It's all those moments that kind of mold that, and I think that the team we had in '05 here is a special group of guys, and especially when you win, it brings you even closer. When you come back out here and you haven't seen each other for a long time, it's funny how that personality hasn't changed. It's pretty neat."
Rowand: "It was a diverse team, whether it's language, countries or whatever. Everybody still hung out together. It didn't matter whether you were Dominican, Cuban, Japanese, American, Venezuelan -- everybody hung out together and enjoyed being around each other. That's what was so neat about that team."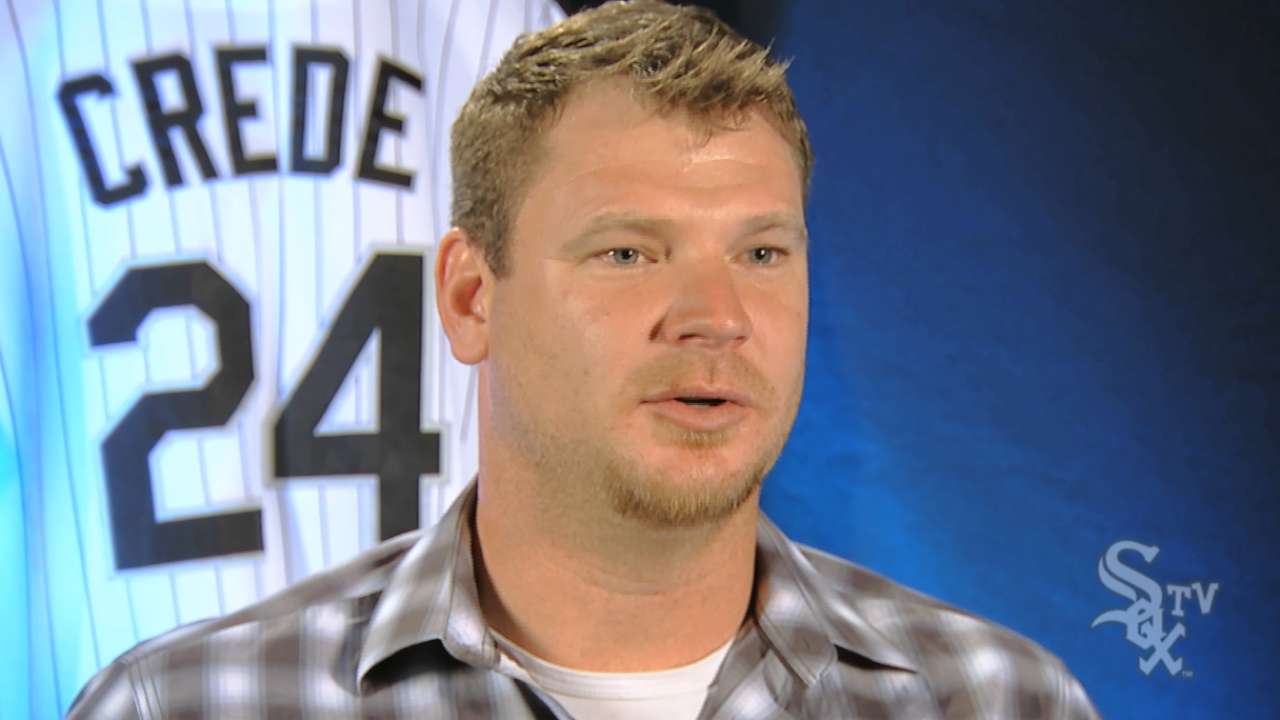 Joe Crede, the third baseman and quite possibly the most valuable player of the entire playoffs: "With everybody getting along so well, it was like you almost knew what they were going to say before they said it. Kind of like a brother. You didn't really have to speak the language."
Guillen: "We didn't have superstars. But I don't see any team that got along so good and cared about winning more than them. A bunch of crazy, great teammates. That's the only thing I can say about that team, and not because we won the World Series. Even if we didn't make the playoffs, this bunch of kids they played together from the first day. They loved each other when they had the uniform on. They respected each other."
Scott Merkin is a reporter for MLB.com. Read his blog, Merk's Works, follow him on Twitter @scottmerkin and listen to his podcast. This story was not subject to the approval of Major League Baseball or its clubs.