MLB.com Columnist
Tracy Ringolsby
Monday has seen times change for top picks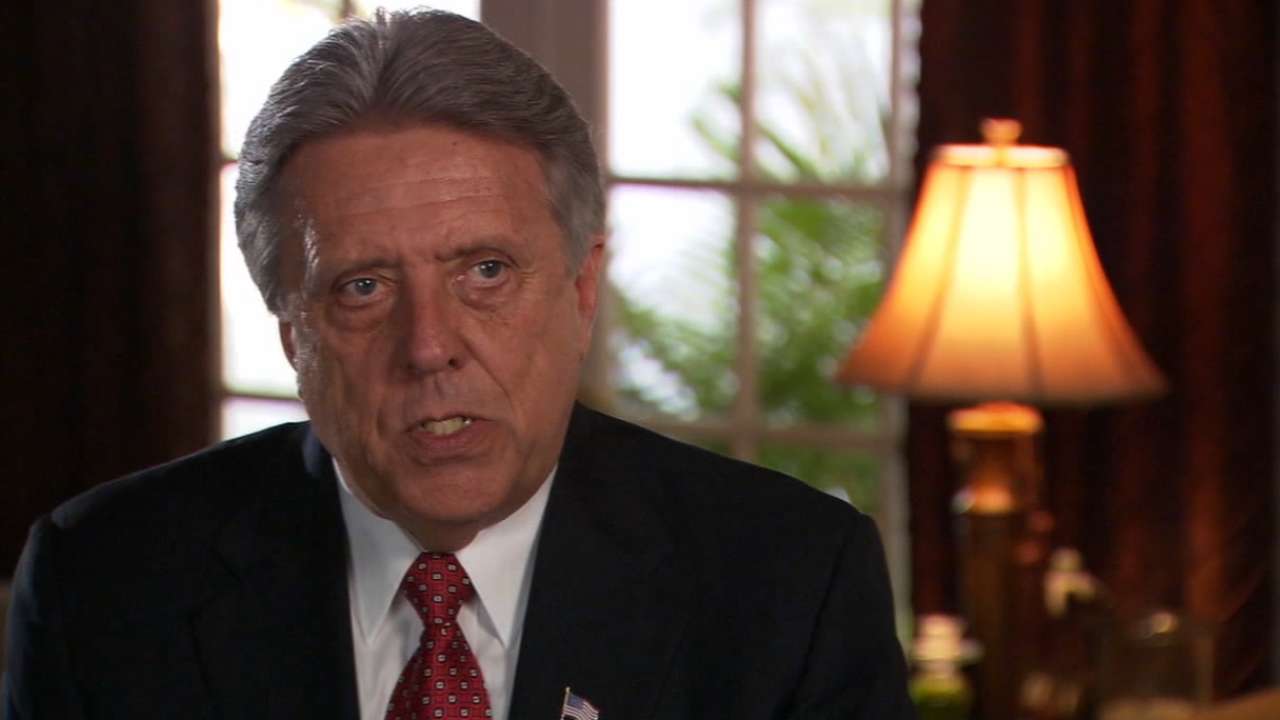 Rick Monday can't help but shake his head and smile. The first player taken in the first Major League Draft, 50 years ago, he signed for a $104,000 bonus. And it wasn't until 10 years later that the figure was exceeded.
This year? No. 1 pick Dansby Swanson and Arizona agreed to a $6.5 million bonus just before the signing deadline, well below the record $8 million deal Gerrit Cole received from the Pirates in 2011. Slot money for the No. 1 selection overall this year is $8,616,900.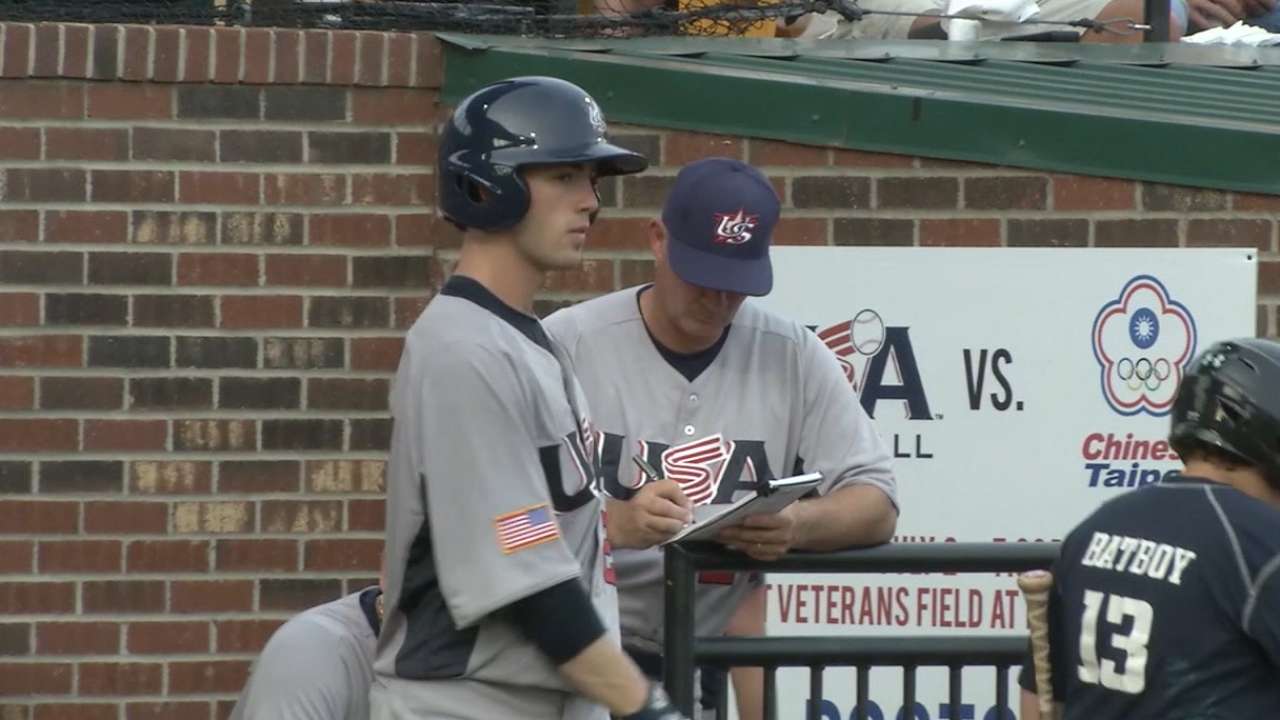 Right-handed pitcher Parker French from the University of Texas, the fifth-round selection of the Rockies and the 137th player drafted, signed for $100,000. He was the only selection among the top 150 to receive less than Monday's onetime record. A college senior, French had limited leverage in negotiations.
Times have changed, and not just financially.
This year's opening two rounds were televised. Some of the Draft picks even showed up for the event, although Swanson was busy playing for Vanderbilt in the College World Series.
Not so in Monday's day.
"I was playing for Arizona State, and we were in the College World Series when they held the Draft," said Monday, who is now a radio broadcaster for the Dodgers. "We were in the stadium in uniform, sitting in the stands down the right-field line.
"Bobby Winkles [the Arizona State head coach] told us he was going to keep the media away from the guys who were drafted. The media? There was a writer from The Associated Press and United Press International."
It was a whole new world for Monday, who just finished his sophomore year at Arizona State. Two years earlier, as a high school senior, he didn't have to worry about the Draft. He could sign with any team, but instead chose to attend ASU.
The decision wasn't easy. Growing up in Santa Monica, Calif., he was a Dodgers fan, and the Dodgers made a strong push. Tommy Lasorda was the area scout, and he took Monday and his mother to dinner one night.
"He put a contract in front of my mother and she said, 'Tommy we are huge Dodger fans, but Rick is only 17 and just out of high school. He at least needs to get a foundation of an education,"' Monday said. "So Tommy would take the contract back and cross out the number and put a bigger number on it. Three times he did that. My mother finally said, 'Tommy, he's going to go to college."'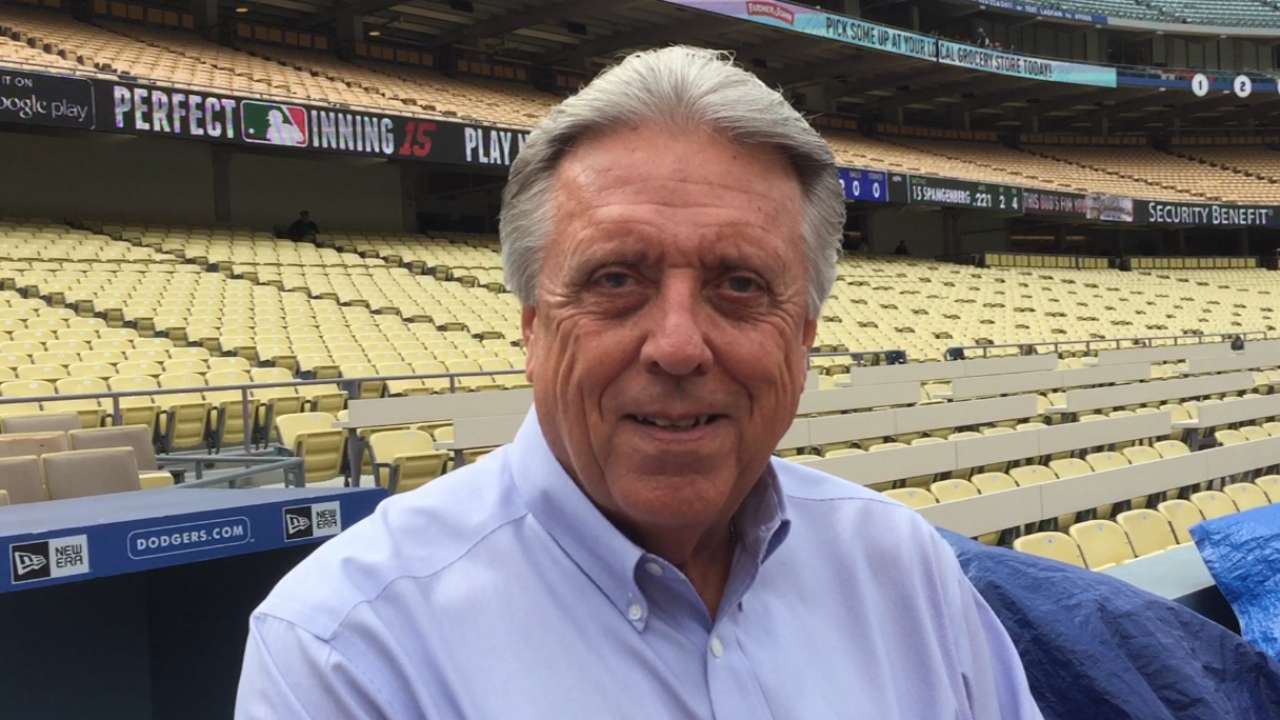 Monday's mother told Lasorda whenever Monday decided to sign, it would be with the Dodgers.
"Of course, none of us knew the Draft was going to take place in 1965," said Monday.
What Monday did know was Lasorda didn't like losing and was willing to take drastic measures to ensure success, whether it was signing an amateur or winning a ballgame. Monday played that summer after he graduated from high school on a team of amateurs sponsored by the Dodgers. Lasorda managed the team.
One day the Dodgers' team went to San Diego to play a Marine All-Star team. The leadoff batter opened the game with a four-pitch walk. Lasorda flashed Monday, hitting second, a hit-and-run sign.
"I knew I had to swing at the first pitch, and it was up, out of the strike zone," said Monday. "I reached up and hit it out for a home run. Going around the bases, Tommy would always shake your hand, say 'Congratulations' and pat you on the back side. I got to third and Tommy backed away. Tommy never said a thing.
"That was 1963. Right after the 1976 season, I was traded [from the Cubs] to the Dodgers. It was Tommy's first year as the Dodgers' manager."
Monday approached Lasorda asking why he had him hit-and-run in that summer game.
"He said, 'The first guy walked on four different pitches. There were nine or 10 scouts in the stands. I wanted you to look bad so they would say you had no discipline and would pack up and leave. I still wanted to sign you.'"
During his career, Monday was involved in dramatic moments, but none of them outweigh his selection by the A's (when they were still in Kansas City) with the first overall pick in the first MLB Draft.
"Being drafted was the front door to dream land," Monday said. "As a kid. it's what you would dream about, being a baseball player. As a kid, I remember the Dodgers coming to Los Angeles, and going to the ballpark and seeing those bigger-than-life figures on that magical green pasture, dreaming about what it would be like."
And when the dream became a reality, it was everything Monday expected.
Monday was initially a member of the A's, not the Dodgers. But it was a great time to be a member of the A's. Owner Charlie Finley was in the process of building a dynasty in Oakland (the franchise moved there in 1968) that would win five consecutive American League West titles (1971-75) with three consecutive World Series championships in the middle (1972-74).
"What Finley did was put a lot of trust in the scouts he had," said Monday. "We're talking about an All-Star team with players like Catfish [Hunter], Vida [Blue], Joe Rudi, Bert Campaneris, Sal Bando, Reggie [Jackson] and Rollie [Fingers]."
And of course, there was Rick Monday.
Tracy Ringolsby is a columnist for MLB.com. This story was not subject to the approval of Major League Baseball or its clubs.