MLB.com Columnist
Jim Callis
Velasquez jumps to top of fantasy prospect list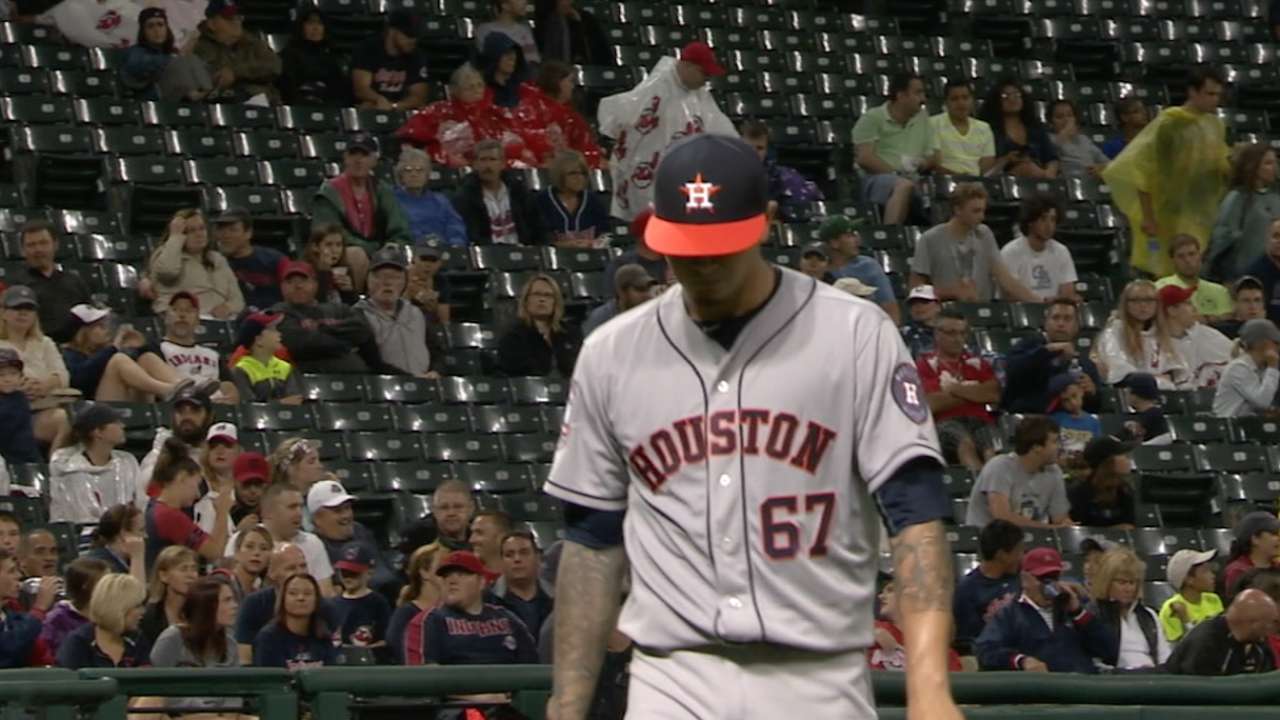 Every week, the MLBPipeline.com crew will rank the top 10 fantasy baseball prospects in the Minor Leagues. These rankings are based solely on expected 2015 fantasy production in the Major Leagues, in contrast to the MLBPipeline Top 100 Prospects list, which reflects long-term value in all phases of the game.
Though the first-place Yankees turned to their farm system for some help right before the All-Star break, they didn't call up their top pitching prospect (right-hander Luis Severino) or their top position prospect (outfielder Aaron Judge). Instead, they summoned the best pure hitter among their farmhands, second baseman Robert Refsnyder.
New York GM Brian Cashman initially said that Refsnyder might not be up for more than the weekend, but he's sticking around after going 2-for-7 with a home run in two games at Fenway Park. The Yankees have gotten precious little out of their second basemen this year -- Stephen Drew, Jose Pirela & Co. hit a combined .188/.252/.348 before Refsnyder arrived -- but should get a definite upgrade from the 2012 College World Series MVP.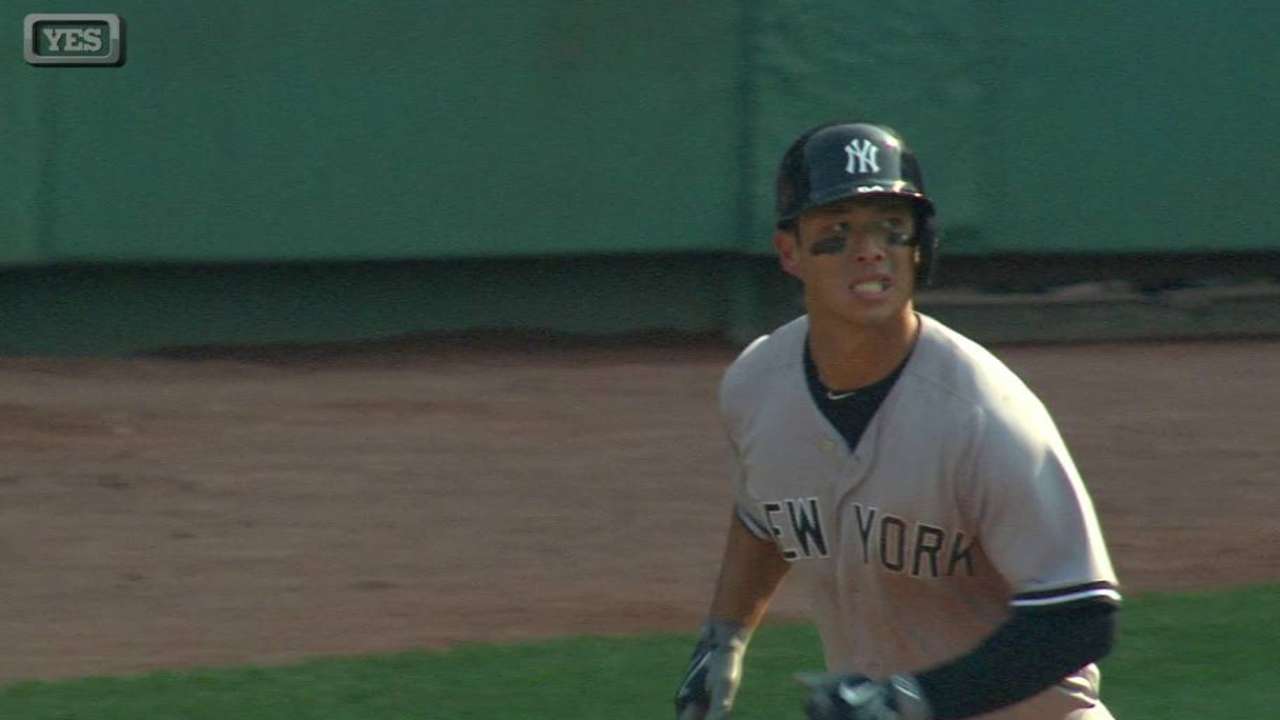 A fifth-round pick in 2012, Refsnyder has hit .296/.388./.437 in the Minors. He controls the strike zone well, laces line drives to all fields, could provide double-digit home run totals over a full season and has a bit of baserunning savvy. While he's still rough defensively after converting from the outfield, the Yankees won't worry about his glovework if he produces at the plate -- and it won't matter at all to your fantasy team.
This week's updated Fantasy Top 10 Prospects list:
1. Vincent Velasquez, RHP, Astros (last rank: unranked). This is a bit of a cheat, because Houston sent him down to Double-A to give him some downtime during the All-Star break, but he is a prospect and he is in the Minors. Though he has averaged 94 mph during six starts with the Astros, his hard curveball has been his best pitch. He has the stuff to be a frontline starter if he can improve his control and command, and he has averaged 8.7 strikeouts per nine innings as a rookie.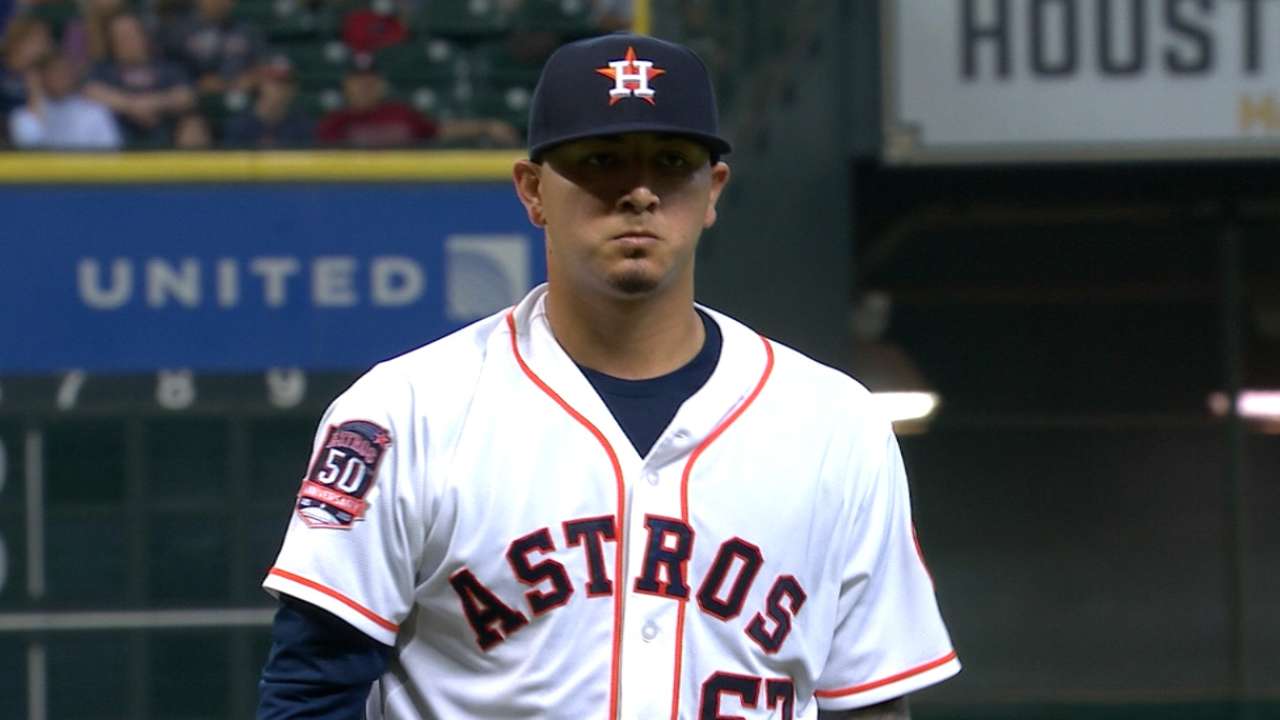 2. Luis Severino, RHP, Yankees (last rank: 1). Ivan Nova hasn't missed as many bats since having Tommy John surgery, and New York would have to stretch Adam Warren out again to re-insert him into an iffy rotation. Severino would be a better option than either and has had no trouble dealing with Triple-A hitters as a 21-year-old.
3. Corey Seager, SS, Dodgers (last rank: 2). Jimmy Rollins has been decent rather than dreadful this month, but that doesn't change the facts that he's cooked and Seager is the best prospect still in the Minors. He's an extra-base machine who'll hit for a high average once he gets a chance. Hector Olivera, the $62.5 million Cuban defector, is another offensive-minded infielder looking for a place to play in Los Angeles.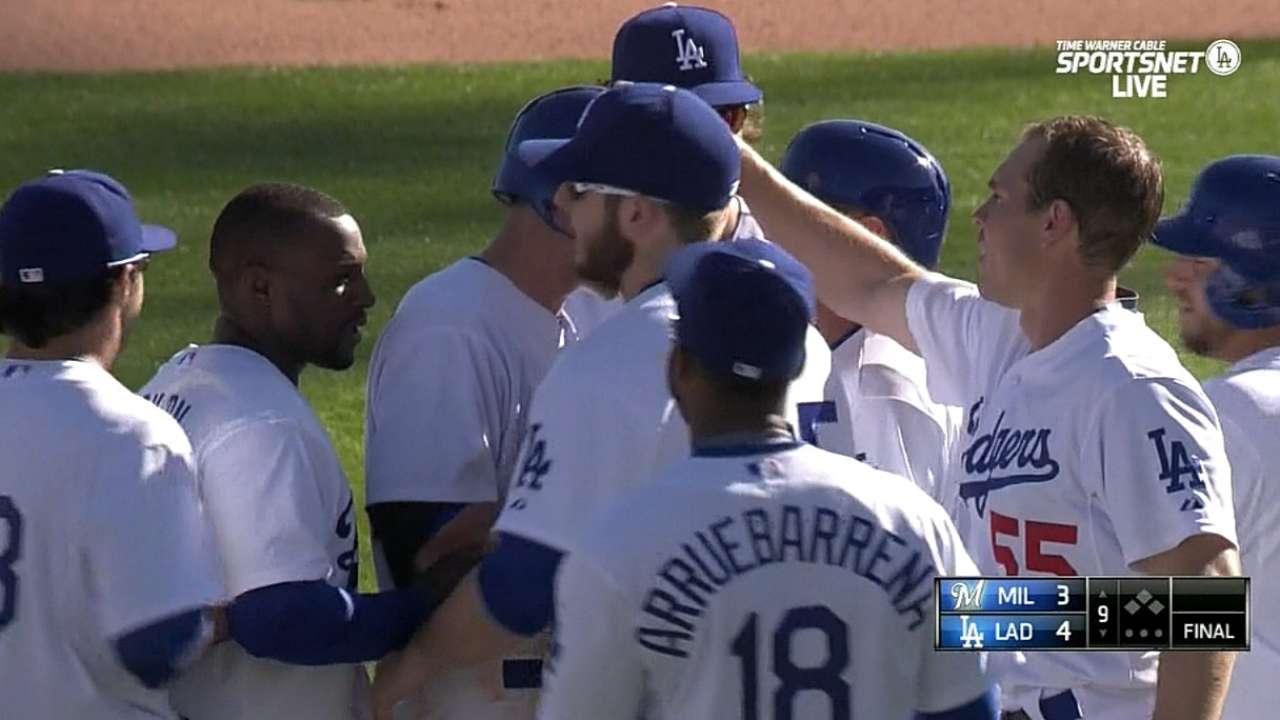 4. Aaron Nola, RHP, Phillies (last rank: 3). He's exactly what Philadelphia hoped it was getting when it spent the No. 7 overall pick a year ago on him. Nola has terrific control and command of solid stuff and he's already carving up Triple-A hitters. He could get his shot any day now because it makes all kind of sense for the Phillies to trade Cole Hamels and/or Aaron Harang.
5. Jon Gray, RHP, Rockies (last rank: 8). The No. 3 overall pick in the 2013 Draft could make his Colorado debut as early as this weekend. His stuff and performance were inconsistent during his first full pro season, but Gray has taken a step forward since a rocky April. He comes with the caveat that he has to pitch his home games in Coors Field, of course.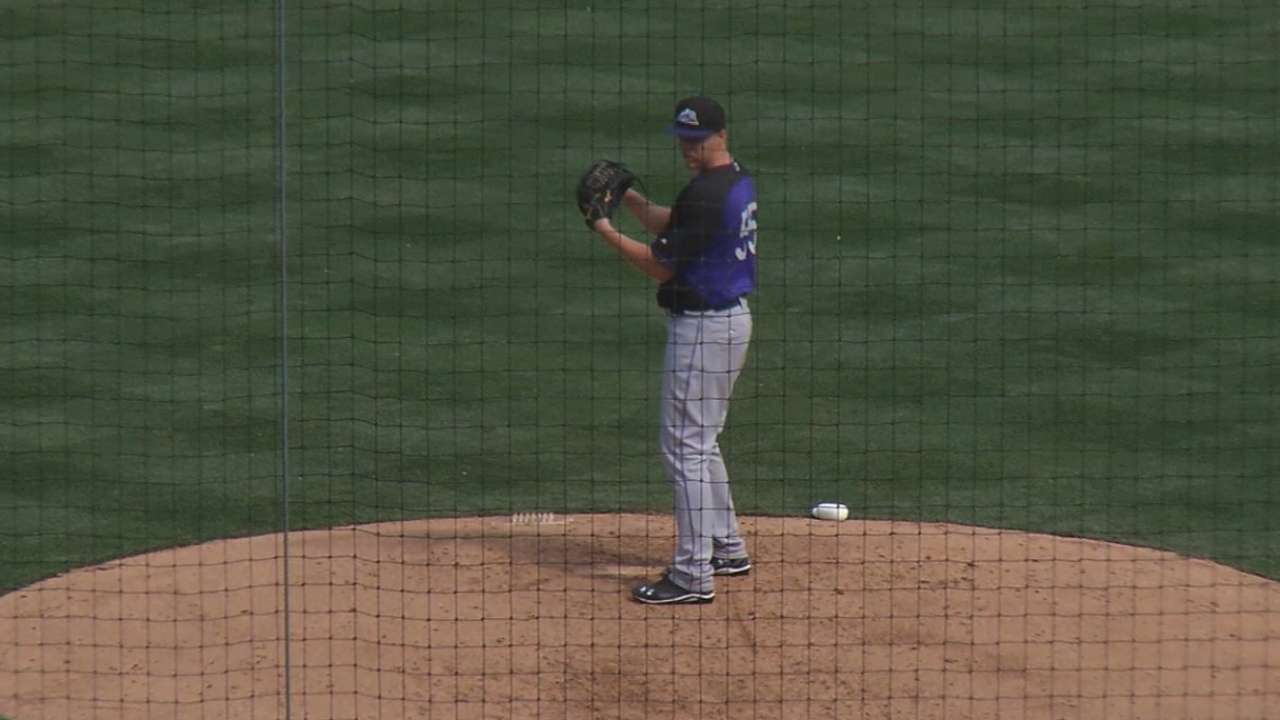 6. Daniel Norris, LHP, Blue Jays (last rank: 9). Sent down to Triple-A in May to work on his control, he's finally making progress with a total of seven walks in his last five starts. The Royals crushed Felix Doubront last Sunday, and pitching-needy Toronto would be better off giving his starts to Norris.
7. Stephen Piscotty, OF/1B, Cardinals (last rank: unranked). St. Louis may have the best record in baseball but hasn't been able to find a suitable replacement for injured Matt Adams, which is why Piscotty has begun playing first base in Triple-A. He always has produced for average and is showing more power this year, and he projects as a potential .280 hitter with 15-18 homers on an annual basis.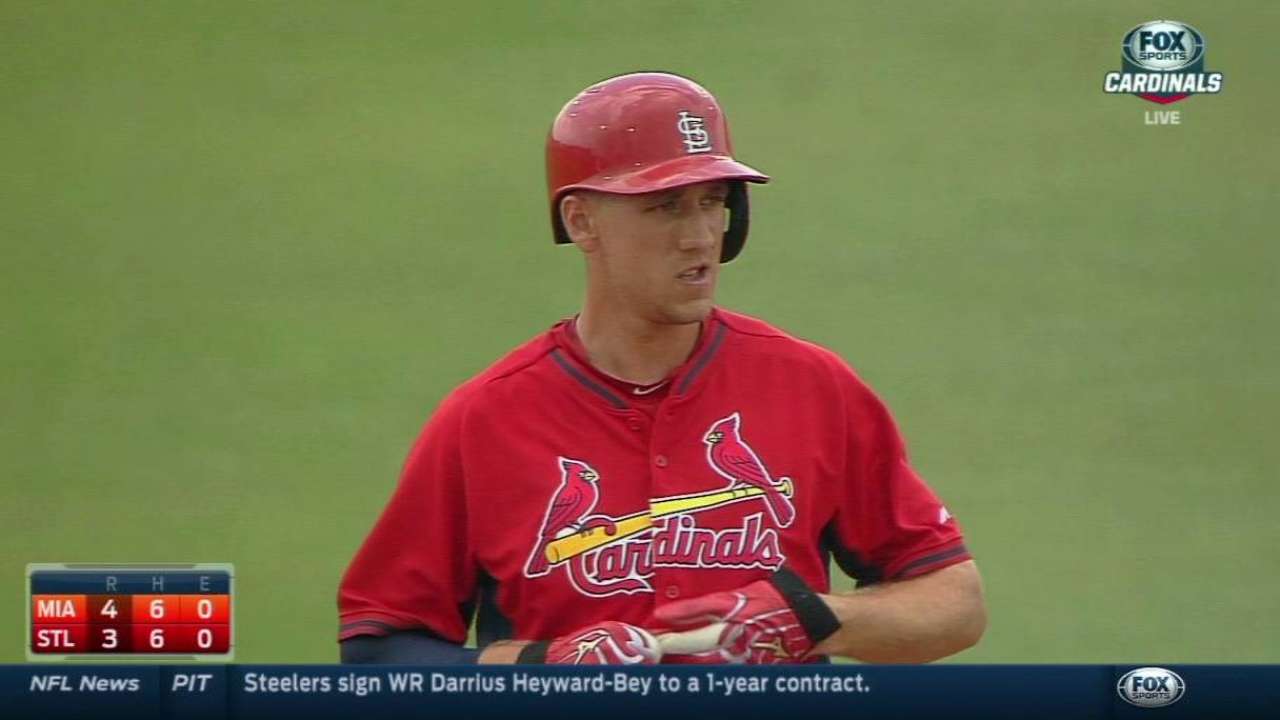 8. Joe Ross, RHP, Nationals (last rank: 6). Getting Ross and Trea Turner from San Diego via Tampa Bay in a three-team trade that cost them only Steven Souza and fringe prospect Travis Ott appears to be a steal for Washington. Ross looked awfully good in three starts with the Nationals in June, striking out 11 Pirates in his final outing, and he has been kept on tight pitch counts in Triple-A so he'll have gas left in the tank for the stretch drive.
9. Michael Conforto, OF, Mets (last rank: unranked). The best all-around college hitter in the 2014 Draft (Kyle Schwarber) is already in the Majors. The second-best (Conforto) may not be far behind. New York needs bats and he's hitting .295/.368/.474 between high Class A and Double-A. Kirk Neuwenhuis isn't going to keep producing three-homer games.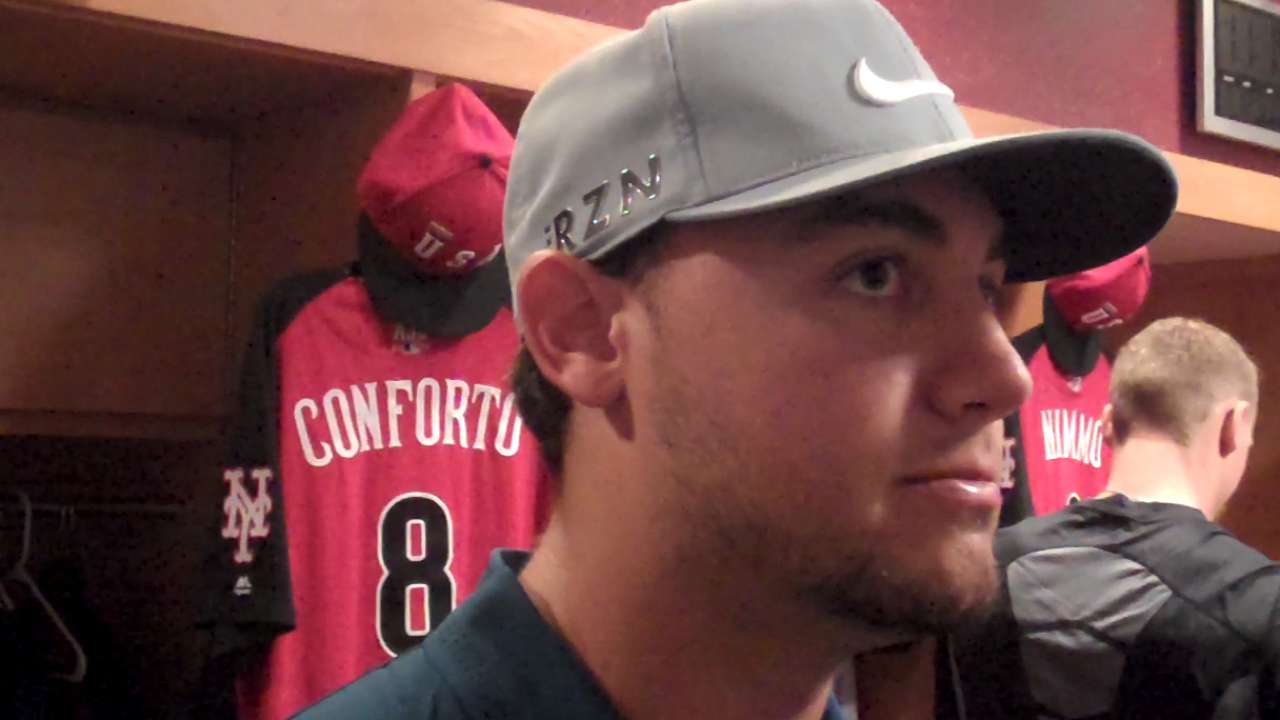 10. Joey Gallo, 3B, Rangers (last rank: 4). In his first 25-game stint in the big leagues, Gallo did what Gallo does -- hit home runs (five) and strike out (43 times in 98 plate appearances). Since then, he's doing the same in his first taste of Triple-A. When he gets another chance in Texas, he'll be a good source of homers and RBI but will drag down his fantasy teams' batting average.
Dropped out: Brian Johnson, LHP, Red Sox (last rank: 5/promoted); Kyle Schwarber, C, Cubs (last rank: 7/promoted); Micah Johnson, 2B, White Sox (last rank: 10).
Jim Callis is a reporter for MLB.com and writes a blog, Callis' Corner. Follow @jimcallisMLB on Twitter. This story was not subject to the approval of Major League Baseball or its clubs.