Rays sign second-round Draft pick Betts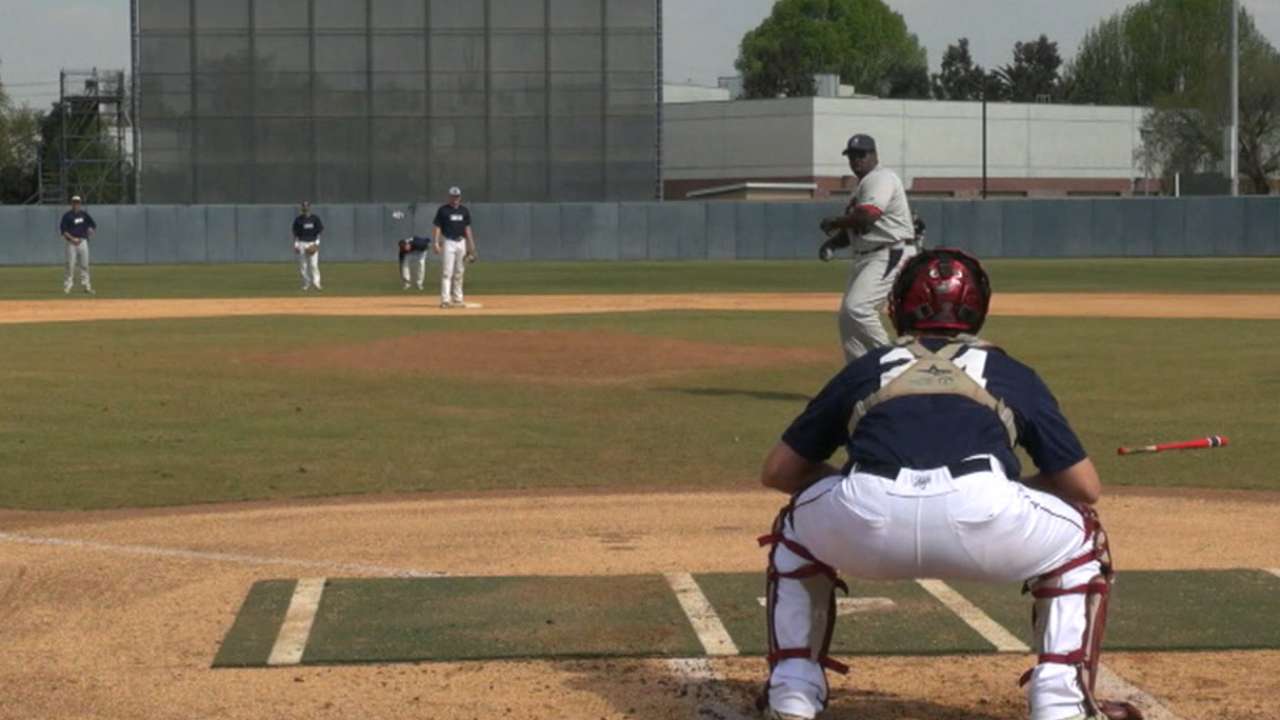 TORONTO -- The Rays have signed Chris Betts, the slugging high school catcher from Long Beach, Calif., they selected with their second pick (52nd overall) in the 2015 Draft.
Betts signed for a $1,485,000 bonus, which was approximately $325,000 over slot.
Betts, who played at Wilson High School and was committed to the University of Tennessee, is said to have a high upside.
"We've scouted him for a couple of years now," said Rays scouting director R.J. Harrison shortly after they selected him. "We like his bat and power. He's got a plus arm, and there's no reason why he can't catch. Like on any young catcher, there's a question of whether or not he's going to stay behind the plate. ... He has a great work ethic and he's a ballplayer."
Betts hits left-handed and throws right-handed. He hit .471 with eight home runs and 28 RBIs in 68 at-bats during his senior season in high school. Most expected Betts to be long gone by the time the Rays made their second selection.
MLB.com had Betts ranked 25th overall, and he went into the Draft known for being one of the "more interesting" high school bats available. However, he did experience a right forearm strain that limited him to designated-hitter duties the final three weeks of his season.
After selecting Betts, the Rays noted that they had checked out his injury and they were confident that he is not headed for more problems.
Bill Chastain is a reporter for MLB.com. This story was not subject to the approval of Major League Baseball or its clubs.