Key things to watch for in today's games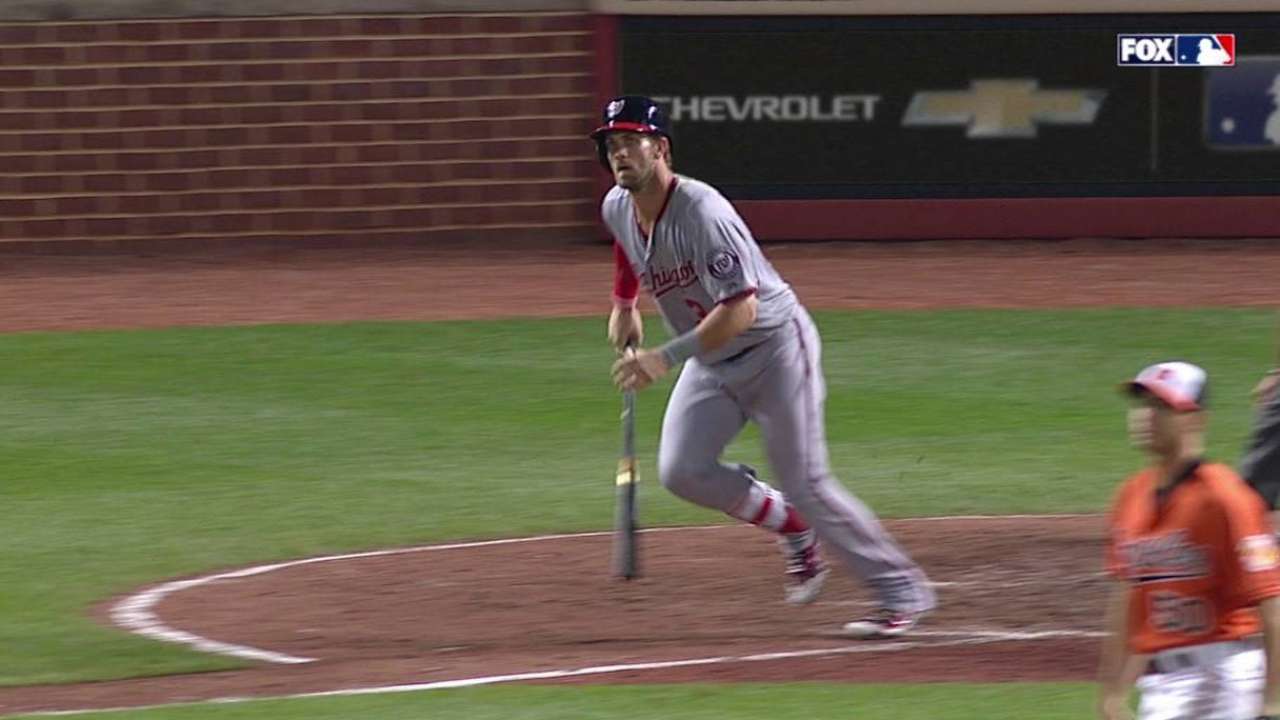 The second half will commence with a collision of two National League division leaders. The Dodgers and Nationals, leaders of the West and East, respectively, will face off in Washington on Friday. Los Angeles is 18-22 on the road and will be kicking off a 10-game trip, all against NL East opponents.
The Nationals have won nine of their last 11 games at home and will be starting a six-game homestand. All-Star Bryce Harper is second in the Major Leagues with 26 home runs, and he's hitting .339, which is fourth among all NL batters.
Mike Bolsinger will start for the Dodgers. He's 4-3 with a 3.08 ERA on the season and is coming off a quality start. He has never faced the Nationals.
Here are a few other matchups and games to look forward to Friday.
Comeback continues: MIA @ PHI, 7:05 p.m. ET
If the Marlins were concerned about the way Jose Fernandez would return from surgery, they've seen nothing but encouraging signs from his first two outings. The 22-year-old right-hander is 2-0 with a 2.08 ERA through two starts, and he's struck out 15 batters against just three walks in his first 13 innings.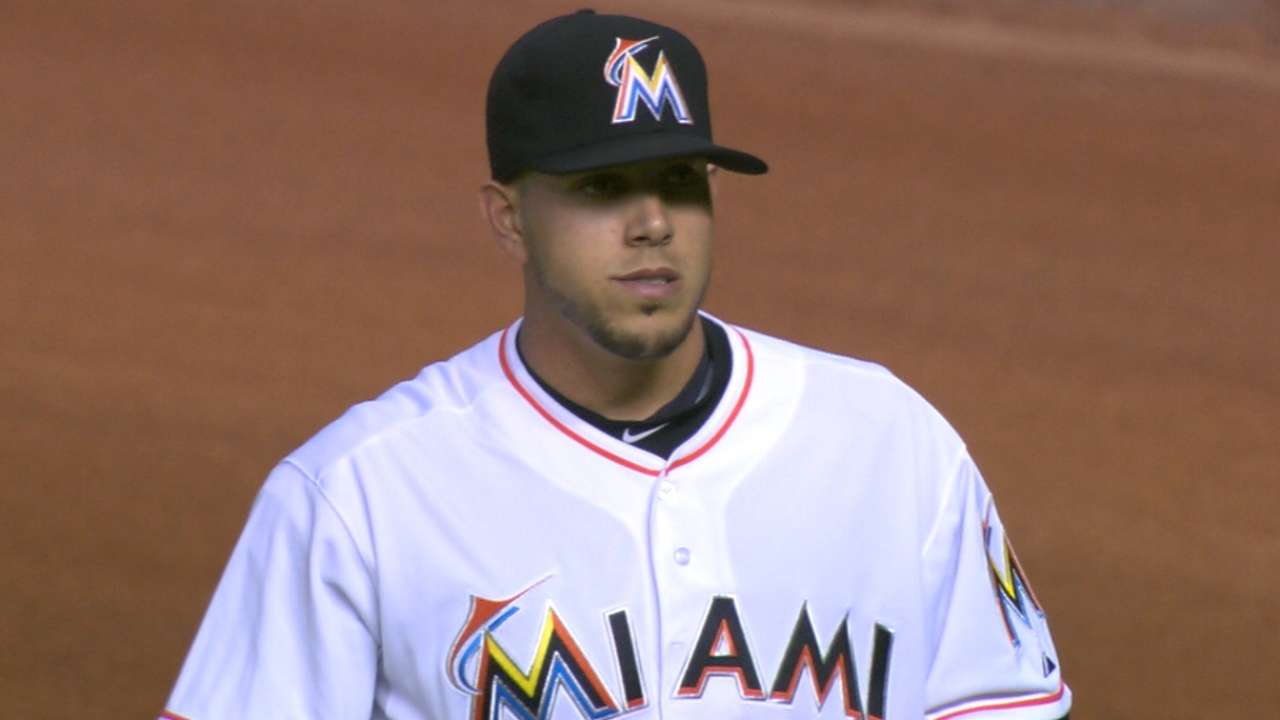 Fernandez, who missed a year because of Tommy John surgery, was especially sharp in his last start, when he threw seven shutout innings and struck out nine batters against the Reds. Now, he gets to face off against the Phillies in his third outing.
Adam Morgan will be matched against Fernandez on Friday. Morgan is 1-2 with a 4.32 ERA in his first three big league starts, but he's given up five home runs. Morgan, 25 years old, was 0-6 with a 4.74 ERA in 13 starts for Triple-A Lehigh Valley prior to his promotion.
Beasts of the East: TB @ TOR, 7:07 p.m. ET
Second-place Tampa Bay and fourth-place Toronto are separated by just one game in the chaotic American League East, and they'll face off against each other to begin the second half. So far, the two teams have an identical record -- 21-20 -- against teams from their own division.
The Rays have been doing it with pitching, and they have the third-best ERA among all AL teams, but also the third-lowest scoring offense. Jake Odorizzi has pitched to a 5-5 record and a 2.30 ERA in his first 13 starts this season, and he's 2-0 with a 2.00 ERA in four career starts against Toronto.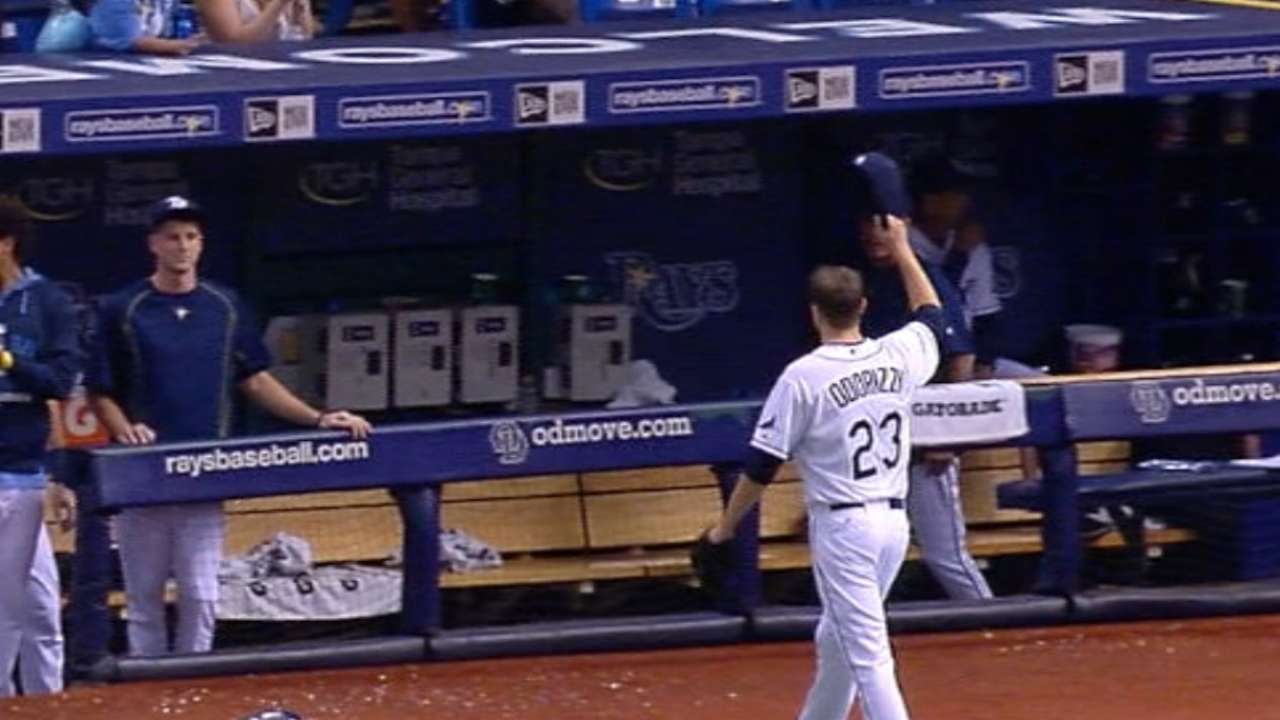 The Blue Jays have scored a league-high 486 runs this season, and the next closest AL team is more than 70 runs behind (the Yankees, with 409.) Toronto has the fourth-lowest ERA (4.18) among all AL teams, and Opening Day starter Drew Hutchison will also get the first start of the second half.
The Backstretch: MIN @ OAK, 10:05 p.m. ET
The Twins are in contention, and they're going to need some consistency from their starting rotation to make it back to the postseason. Ervin Santana, who missed most of the first half while serving a suspension, will be making his third start for Minnesota against the A's on Friday night.
Santana went eight innings and allowed just two earned runs in a no-decision in his season debut, but he was rung up for eight hits and six earned runs in four innings of his last outing. Santana, who signed with the Twins as a free agent, logged a 14-10 record and a 3.95 ERA in 31 starts for Atlanta last season.
The A's will counter with All-Star Sonny Gray, who worked to a 10-3 record and a 2.04 ERA in the season's first half. Gray has a 2.32 ERA in seven home starts and a 1.84 mark in 11 road outings. The 25-year-old has won three straight decisions and has just one loss in his last nine starts.
Spencer Fordin is a reporter for MLB.com. This story was not subject to the approval of Major League Baseball or its clubs.