Window for big trades ready to open
History shows some clubs don't wait until July 31 to bolster their roster for stretch run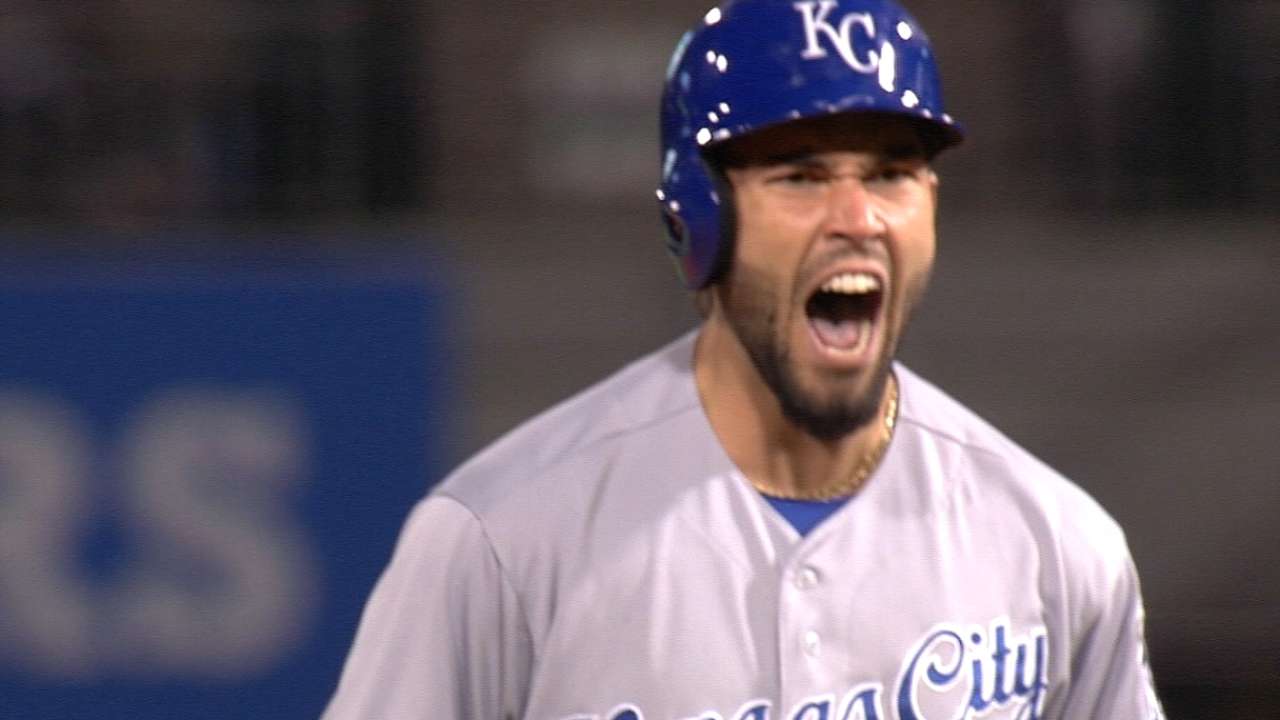 Now that the All-Star break has come and gone, it's time for baseball to shift into its next phase: the annual July trading frenzy.
With the July 31 non-waiver Trade Deadline fast approaching, Major League front offices are entering their busiest and most chaotic time of the season.
In fact, recent history tells us we should start to see a few trades in the very near future. While July 31 is the date most synonymous with activity, impact deals are just as likely to happen in the two weeks leading up to the Deadline.
Over the past three years -- or since baseball went to its expanded Wild Card format -- 20 players worth two or more WAR (wins above replacement) at the end of the season were dealt before the non-waiver Deadline. Nine of those players were traded on July 31, while eight were dealt on July 26 or earlier.
Of course, the Deadline itself is never short on action. David Price, Jon Lester, Drew Smyly and Yoenis Cespedes -- the four most impactful players to be traded last season based on WAR -- were all dealt on July 31.
Under the new playoff format, the biggest moves of all tend to happen right at the Deadline. Below is the list of 3-win players to be dealt on or before July 31 since 2012.
• Ryan Dempster (from Cubs to Rangers): July 31, 2012
• Zack Greinke (from Brewers to Angels): July 27, 2012
• Jeff Samardzija (from Cubs to A's): July 5, 2014
• Jason Hammel (from Cubs to A's): July 5, 2014
• Chase Headley (from Padres to Yankees): July 22, 2014
• Martin Prado (from D-backs to Yankees): July 31, 2014
• Lester (from Red Sox to A's): July 31, 2014
• Cespedes (from A's to Red Sox): July 31, 2014
• Price (from Rays to Tigers): July 31, 2014
• Smyly (from Tigers to Rays): July 31, 2014
The sheer number of playoff contenders remaining -- a positive result of the new format -- has decreased the number of early-July/late-June deals.
In the three seasons before the second Wild Card spot was added, five pre-July 20 trades featured players worth three WAR or more. In the three seasons since, only one -- the Samardzija/Hammel deal -- has taken place.
This year, entering the second half of the season, 22 clubs are within six games of a postseason berth. This is the obvious explanation for the lack of activity thus far.
Teams like the Padres -- with Justin Upton and James Shields as potential trade chips -- and the White Sox -- with Samardzija -- may hang onto their talent as long as possible to get a better idea whether they have a chance to contend this season.
Still, there are a handful of teams who, at this point, are firmly established as sellers -- namely the Phillies, Brewers and A's. Based on what we've seen over the past few seasons, don't be surprised if the trade dominoes begin to fall very soon.
AJ Cassavell is a reporter for MLB.com. Follow him on Twitter @ajcassavell. This story was not subject to the approval of Major League Baseball or its clubs.