Aviles reinstated ahead of second-half opener
Ramirez optioned to Triple-A Columbus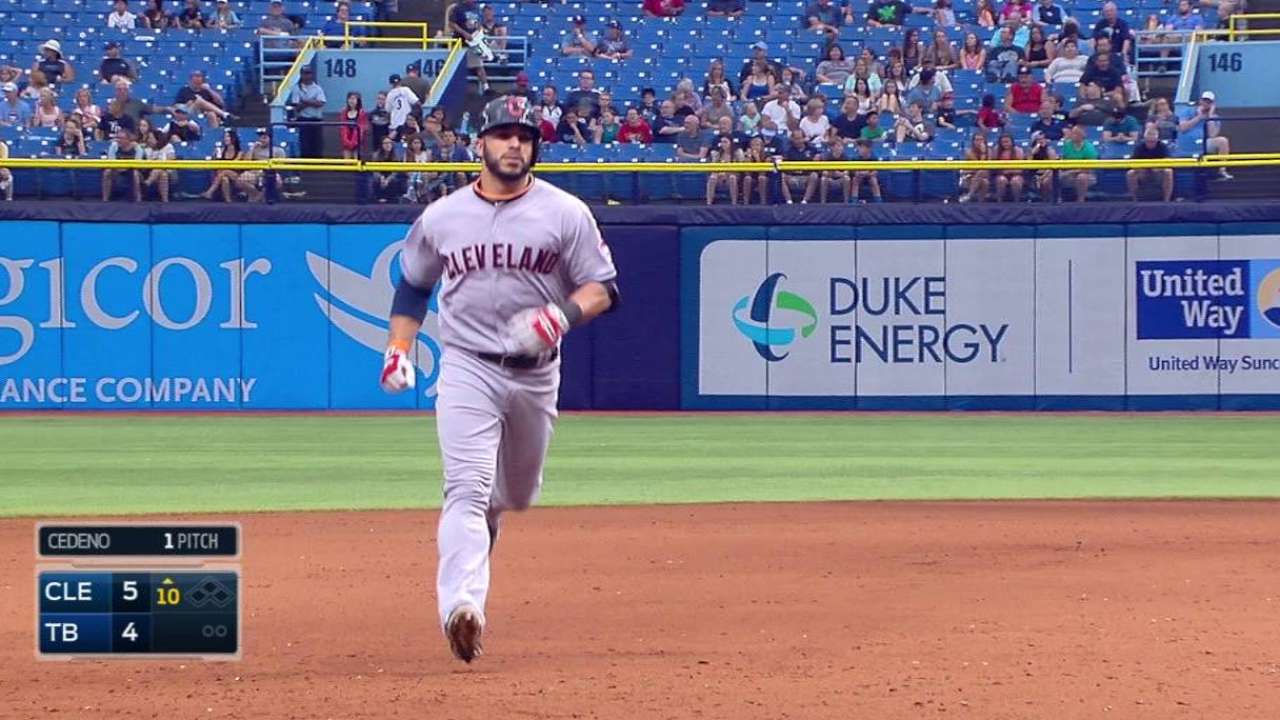 CLEVELAND -- The Indians announced Thursday that they reinstated infielder Mike Aviles from the Family Medical Emergency list after optioning infielder Jose Ramirez to Triple-A Columbus following the conclusion of Sunday's first-half finale against Oakland.
The move comes a day before the club begins its second half with a 7:10 ET first pitch in Cincinnati, the first of a three-game set.
Aviles was placed on the list July 11 to tend to his 4-year-old daughter, Adriana, as she undergoes chemotherapy for leukemia. He had previously been away from the team for 10 days from May 8-17 for the same reason.
Ramirez started the first-half finale, going 0-for-3 while batting ninth and playing second base. After struggling to begin the season as the everyday starter at shortstop for the Major League club, Ramirez hit well in Triple-A, posting a .349/.415/.477 slash line in 125 plate appearances. The team plans to begin giving him playing time in the outfield as he transitions to a future utility role, with Francisco Lindor entrenched as the teams' everyday shortstop.
Aviles has hit .250/.307/.354 with four home runs and a steal in 181 plate appearances with the Indians this season, serving as team's utility man of the present.
August Fagerstrom is an associate reporter for MLB.com. This story was not subject to the approval of Major League Baseball or its clubs.