Braves add to bullpen with veteran Frasor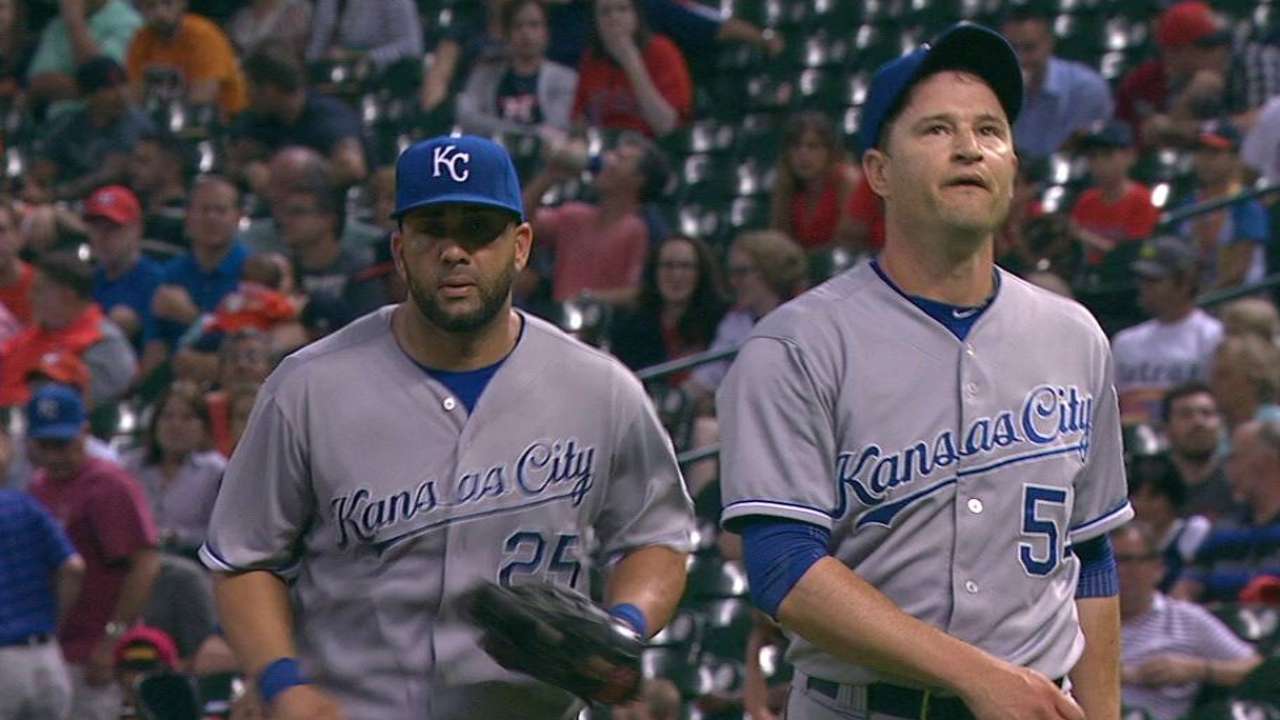 ATLANTA -- The Braves lost closer Jason Grilli to a season-ending left Achilles tendon injury Saturday, and their new closer, Jim Johnson, could soon be traded. Thus, in an effort to add some experience to their young bullpen, they have opted to take a chance on veteran reliever Jason Frasor, who was recently released by the Royals.
Frasor reached agreement with Atlanta on a contract that will run through the end of this season.
Frasor posted a deceiving 1.54 ERA in 26 appearances for Kansas City this year. The 37-year-old right-hander also allowed opponents to produce a .276 batting average and a .379 on-base percentage. He recorded 18 strikeouts and issued 15 walks over 23 1/3 innings.
The Braves are hopeful that Frasor will be in their bullpen when they resume play on Friday night against the Cubs. Left-handed reliever Andrew McKirahan is expected to join Atlanta's bullpen on Monday, when he is eligible to be activated from his 80-game suspension for testing positive for a performance-enhancing drug.
The Braves have made numerous attempts to fix their bullpen via internal promotions and various signings of free agents. The club has already used 24 relief pitchers this season, the highest total since it used 23 in both 2007 and '08. In each of the past three seasons, Atlanta used a total of 15 relievers.
Mark Bowman is a reporter for MLB.com. This story was not subject to the approval of Major League Baseball or its clubs.