HR derby decides Eastern League All-Star Game
Phillies prospect Pointer hits decisive homer in the 11th round of tiebreaker
Phillies prospect Brian Pointer won the Eastern League All-Star Game with a home run in the 11th round of a shootout-style derby.
The Double-A Reading right fielder went 1-for-3 with a walk as the Eastern and Western Divisions finished tied, 4-4, after nine innings. Instead of continuing into extras, the two sides engaged in a new-age home run derby, with three batters on each side taking turns at whacking the ball out of Hadlock Field in Portland, Maine.
Outside of a blast off the right-field wall by Brock Stassi, the first 21 attempts failed to get particularly close to leaving the park. Pointer popped up all three of his inital tries. But his fourth attempt was perfect and the lefty lifted a long fly into the right-field seats.
"That was just pretty awesome," Pointer told MiLB.com after the derby ended. "Just to see it go out, ending this whole thing with a little bit of a saga at the end, I'm pretty much speechless right now. I'm just happy that we won it and happy to walk it off."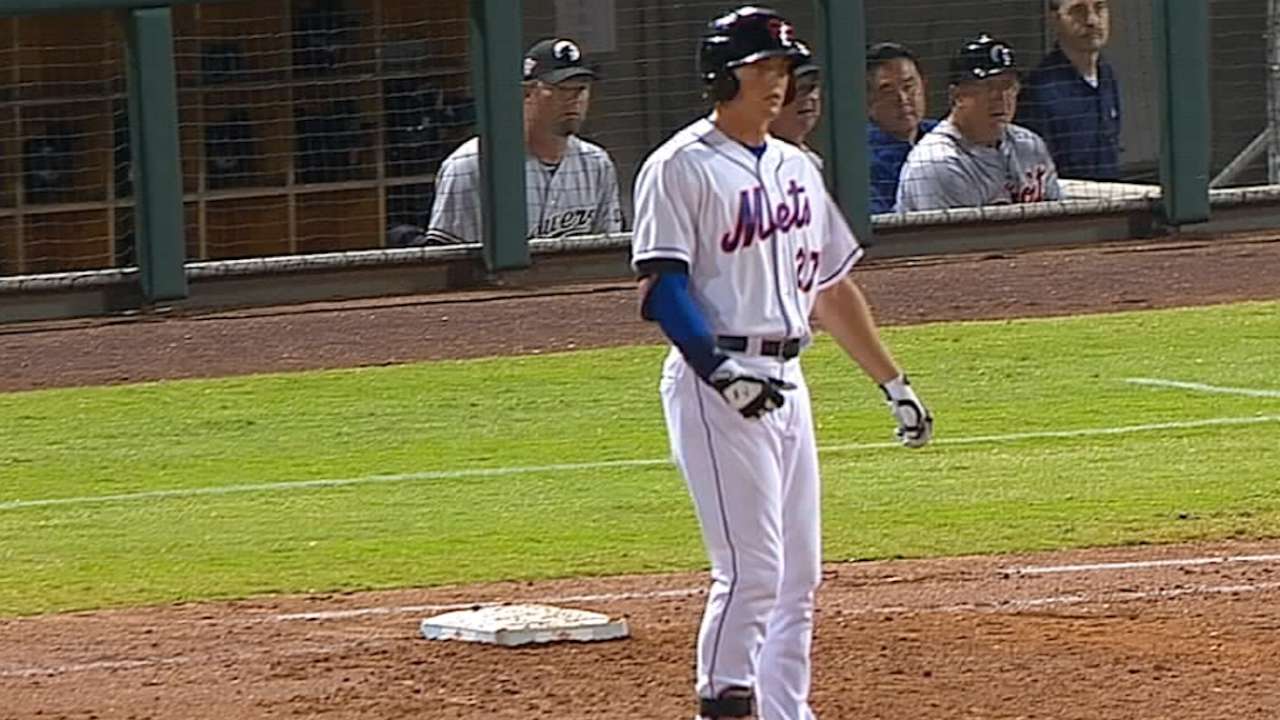 Before the derby standoff, the East jumped out to an early lead, posting four runs in the first two innings with the help of Mets No. 2 prospect Brandon Nimmo, who doubled and scored as part of a three-run second inning.
The West responded with one run in the third and then a three-spot in the seventh to tie the contest. Tigers No. 27 prospect Wynton Bernard helped out with an RBI triple and then scored on a single by Indians prospect Anthony Gallas.
Neither side scored again, leading to the first-ever Derby tiebreaker.
"That was crazy," Pointer said to MiLB.com. "This was my first All-Star Game and to have a home run derby to walk it off, it's pretty unusual and pretty cool."
Alex M. Smith is a reporter for MLB.com. This story was not subject to the approval of Major League Baseball or its clubs.