International League comes back in ninth for 4-3 victory
D-backs' No. 7 prospect swats go-ahead homer in 8th, but three-run rally helps IL steal Triple-A ASG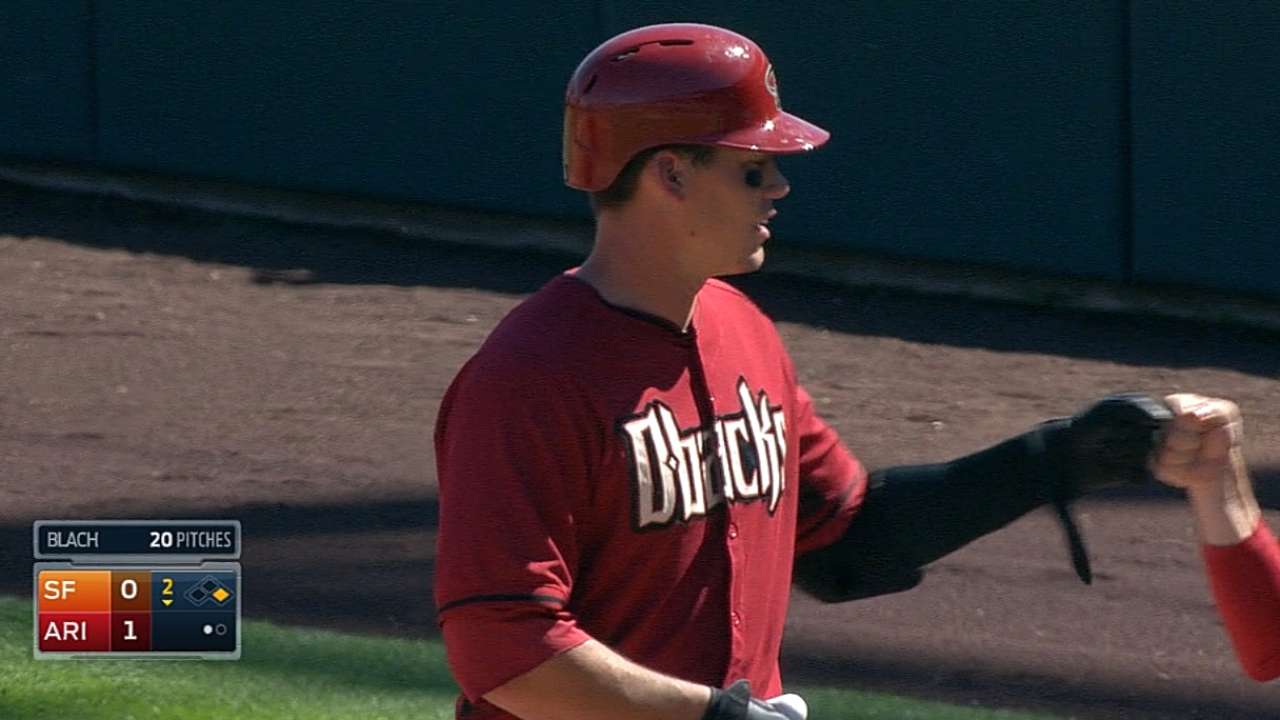 Peter O'Brien nearly played the hero on his 25th birthday. A clutch two-run homer provided a late lead for the Pacific Coast League, but the International League rallied for three runs in the ninth to snag a 4-3 comeback victory over O'Brien and the PCL in the Triple-A All-Star Game.
The Diamondbacks' No. 7 prospect drilled a two-run shot to break up a 1-1 game in the bottom of the eighth. Following a single from Jason Pridie, O'Brien took Zach Phillips deep to left-center, capping off a 1-for-3 night.
But the celebration didn't last long. PCL pitcher Jon Edwards loaded the bases with no outs in the top of the ninth before giving up a two-run single to Yankees prospect Kyle Roller. A new hurler -- Louis Coleman -- could not stop the rally. He allowed the game-winning single to the first batter he faced, Tyler Henson.
Facing a 4-3 deficit in the bottom of the ninth, the PCL got a leadoff walk from Giants No. 16 prospect Adam Duvall, who then advanced to second on a groundout. But Blake Wood struck out Pridie with two outs to end the game.
The IL opened up the scoring with an RBI single by Blue Jays farmhand Matt Hague in the first, while the PCL couldn't find an answer until the sixth, when Rockies No. 18 prospect Cristhian Adames swatted a pinch-hit, solo homer to tie the game.
O'Brien picked up Top Star honors on the Pacific Coast League side, while Roller took home the same prize for the International League.
Alex M. Smith is a reporter for MLB.com. This story was not subject to the approval of Major League Baseball or its clubs.