ESPYs honor Jeter, Trout for greatness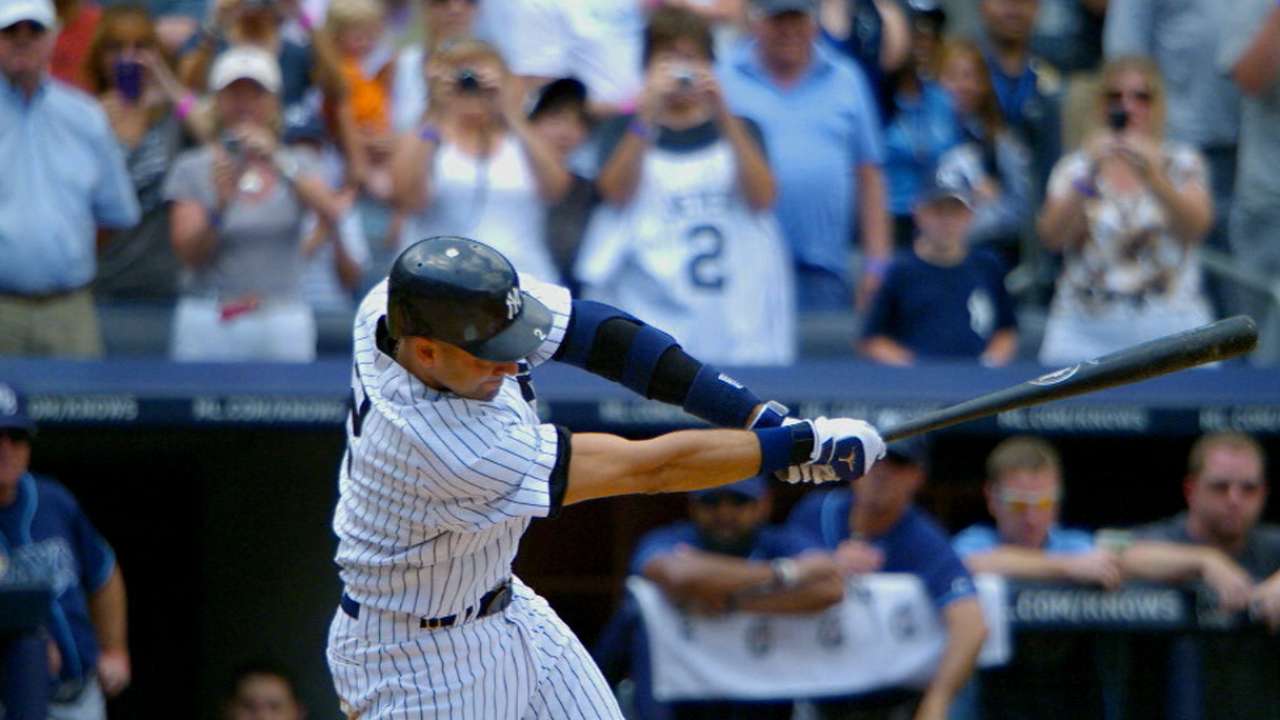 During his 20-year career with the Yankees, Derek Jeter was a 14-time All-Star, five-time World Series champion, Rookie of the Year and World Series MVP.
On Wednesday night, Jeter picked up another trophy, with a title that often precedes his name. Jeter accepted the "Icon Award" during the 2015 ESPYs Awards show.
Following a montage featuring some of his most memorable moments with the Yankees, Jeter received the award and thanked the audience, his family, friends and teammates and the sports community as a whole.
"I've had a special relationship with the fans and my teammates over the last 20 years, but in retirement I've come to realize that being a part of the larger community of sports is a gift -- and more importantly it's an honor," Jeter said. "You've inspired me for years, and you continue to inspire me."
Congratulations to Derek Jeter for winning the Icon Award at the 2015 @ESPYS! #PinstripePride pic.twitter.com/Oit4UZxLuU

— New York Yankees (@Yankees) July 16, 2015
Jeter, who retired after last season, also thanked the Yankees and their fans, "who've allowed me to be a part of their family since 1995, when I was 20 years old.
"For anyone doing the math, I'm 35," joked Jeter, who actually turned 41 last month.
Jeter was introduced by Ben Affleck, famously a Red Sox fan, who succinctly summarized Jeter's iconic standing in sports history.
"He broke my heart 100 times, if not more," Affleck said. "And he broke it again when he retired, because he was absolutely one of the very best to ever play the game of baseball."
Angels superstar Mike Trout, who unanimously won last year's American League MVP Award and took home All-Star Game MVP honors on Tuesday night, received yet another award at the ESPYs.
Trout, 23, was given the Best MLB Player ESPY Award, topping Giants left-hander Madison Bumgarner, Dodgers lefty Clayton Kershaw, Indians right-hander Corey Kluber and Marlins right fielder Giancarlo Stanton.
Tigers slugger Miguel Cabrera received the award each of the last two years.
Adam Berry is a reporter for MLB.com. Follow him on Twitter at @adamdberry. This story was not subject to the approval of Major League Baseball or its clubs.