Texas prospect Thompson ties Pan-Am K's mark
Rangers prospect Jake Thompson, currently on the Double-A Frisco roster, struck out a record-tying 10 batters in seven shutout innings for Team USA in its 6-0 victory over Nicaragua in the Pan-American Games on Wednesday.
Thompson allowed just one baserunner -- a fourth-inning single -- and tied the USA Baseball Pan-Am Team single-game strikeout record previously set by John Dettmer in 1991.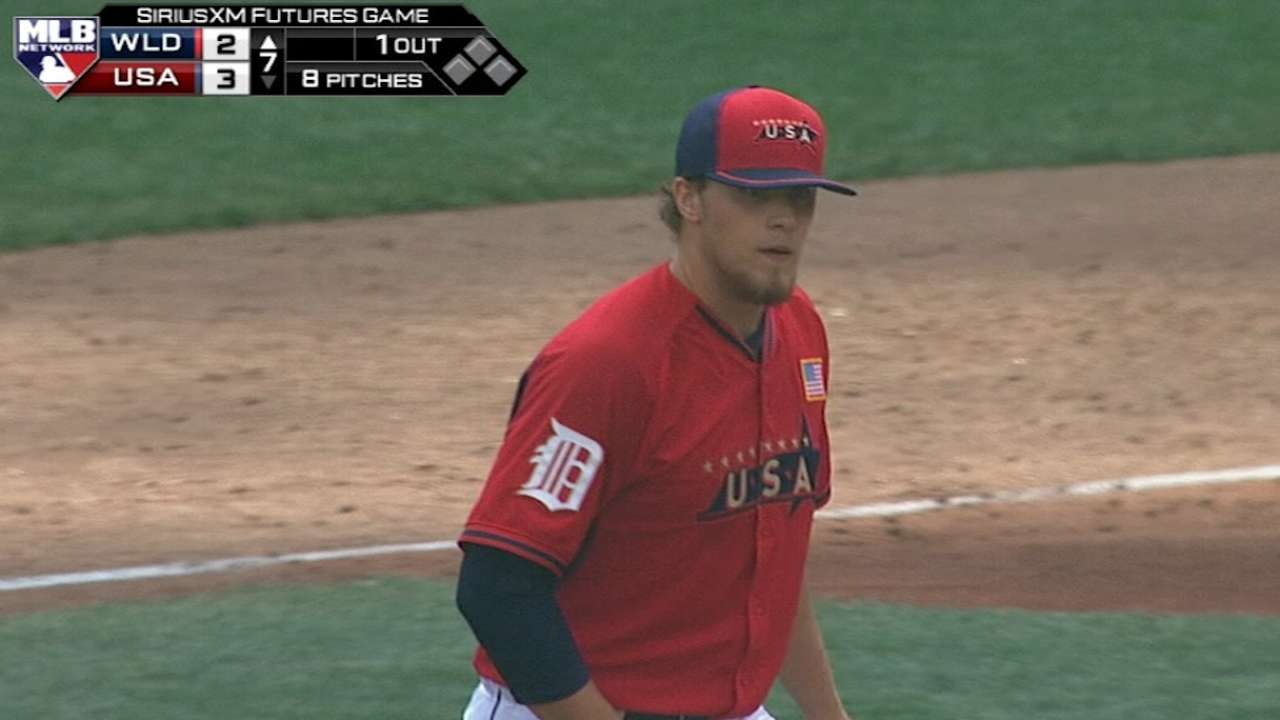 Thompson, rated as the Rangers' No. 4 prospect according to MLB.com's Prospect Watch, threw first-pitch strikes to 16 of the 22 batters he faced. He also joined big leaguer Jered Weaver (2003) as the only members of a U.S. Pan-Am team to throw six-plus innings while only allowing one hit.
With a total of 14 strikeouts in the game, Team USA tied its single-game team Pan-Am Games mark (against Canada in 1997 and Nicaragua in '91). The American club will play the Dominican Republic on Thursday.
Joey Nowak is a reporter for MLB.com. Follow him on Twitter at @joeynowak. This story was not subject to the approval of Major League Baseball or its clubs.