All-Star Game, Derby big hits with TV viewers
An average of more than 9 million watched the two events; most since 2010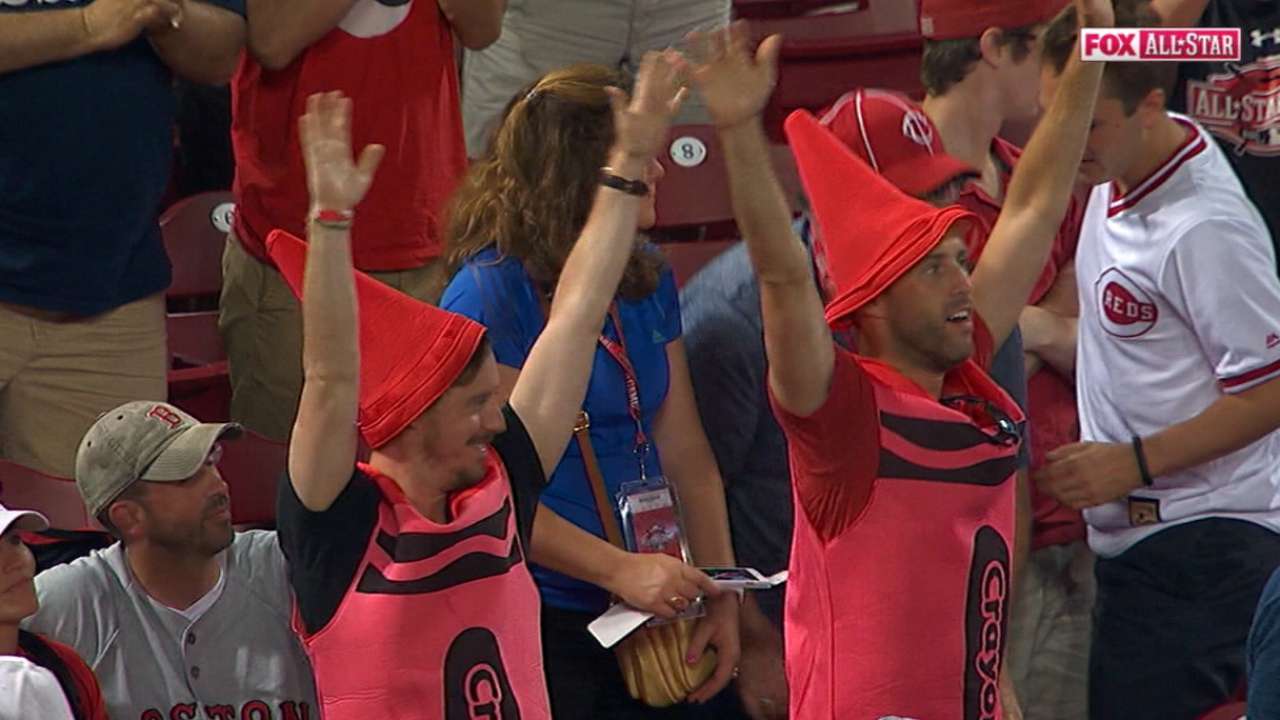 Last year, the average television audience size for the two events was 8.56 million.
The last time those two events averaged more than 9 million viewers was 2010, when the Home Run Derby and All-Star Game had 9.55 million viewers on average.
The revamped Home Run Derby on Monday was particularly well received. ESPN was the most-watched prime-time network on television Monday night. It's expected that the All-Star Game also made FOX the most-watched prime-time network Tuesday night.
Adam Berry is a reporter for MLB.com. Follow him on Twitter at @adamdberry. This story was not subject to the approval of Major League Baseball or its clubs.