No. 1 overall pick Swanson remains unsigned
D-backs have until 2 p.m. MST Friday to sign the Vanderbilt standout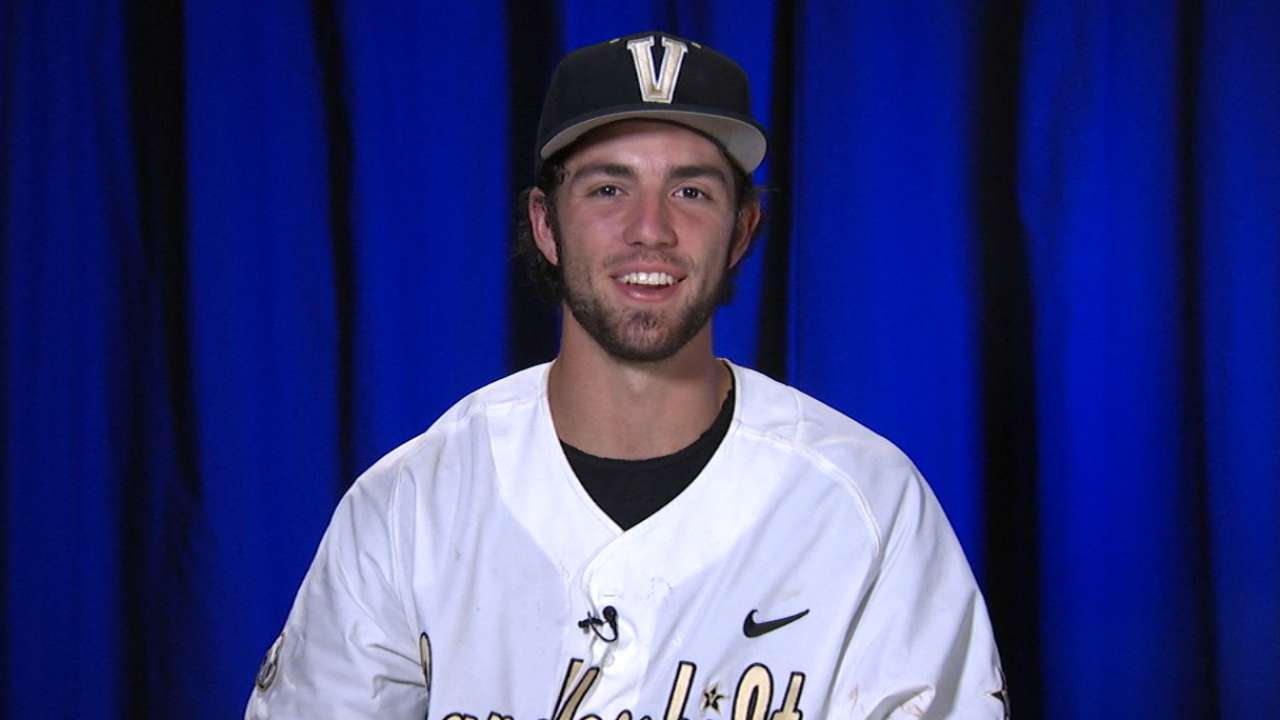 PHOENIX -- With the Draft signing deadline quickly approaching, the D-backs have yet to sign first-round pick Dansby Swanson, who they selected with the No. 1 overall pick.
The D-backs have until 2 p.m. MST on Friday to come to terms with the 21-year-old shortstop.
Swanson was one of the last Draft picks still playing this season, as he helped Vanderbilt reach its second straight College World Series final before the Commodores lost to Virginia in three games in the championship series. Swanson led the Commodores with a .335 batting average this season to go along with 15 homers and 64 RBIs in 71 games.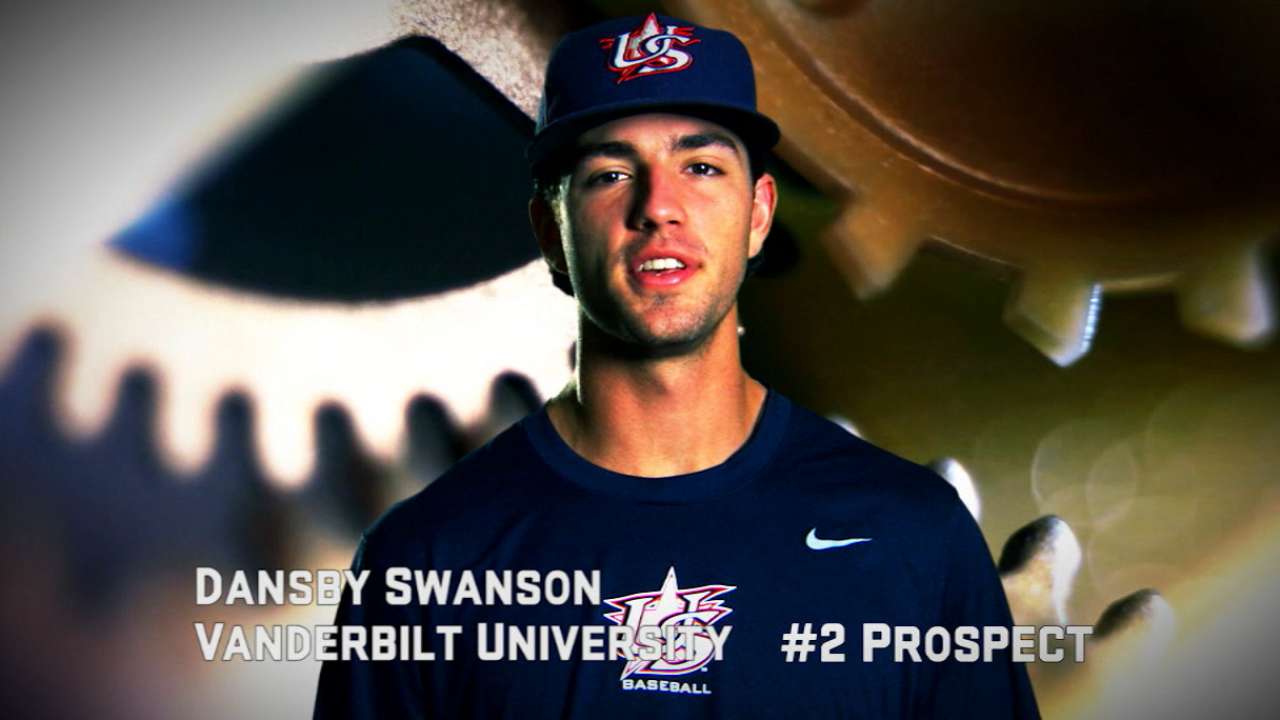 Last year, left-handed pitcher Brady Aiken became just the third No. 1 overall pick in 50 years to not sign when he did not come to terms with the Astros before the deadline. It is not expected that the D-backs will have the same trouble with Swanson.
Swanson should earn the top Draft bonus among 2015 selections, as the assigned value for the top slot is $8,616,900. However, no team has even given a No. 1 overall pick more than $8 million, which the Pirates gave pitcher Gerrit Cole in 2011.
The D-backs have the third-highest signing pool at $12,816,000.
Swanson, who is the only Top 10 pick to remain unsigned, was the second No. 1 overall pick in D-backs' history, joining 2005 selection Justin Upton.
Jake Rill is an associate reporter for MLB.com. This story was not subject to the approval of Major League Baseball or its clubs.