My argument for Myers as Padres' MVP
His loss crippled the Padres' offense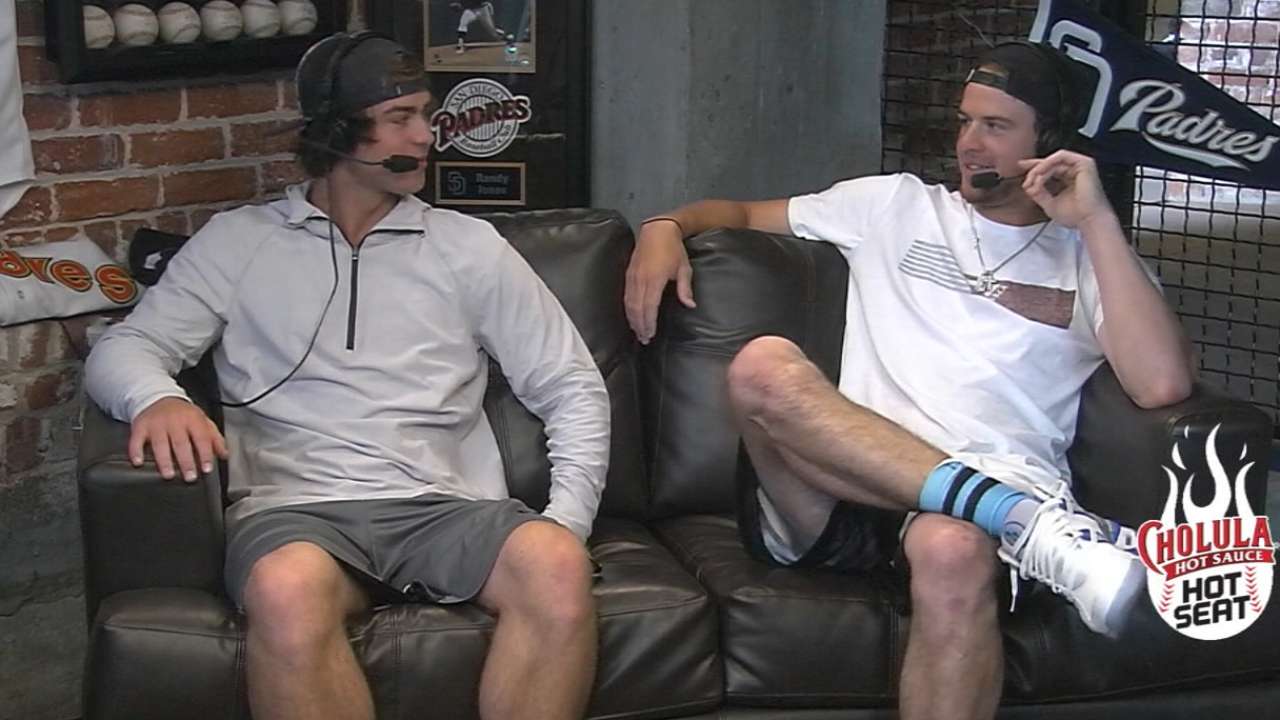 Bill Center, longtime sportswriter for U-T San Diego, is an employee of the Padres.
Today's assignment was simple on the surface.
Name the Padres Most Valuable Player for the first half of the season. Right at the top of the list is left fielder Justin Upton, who singled in the eighth inning Tuesday night as the Padres representative at the All-Star Game in Cincinnati.
Upton has 14 homers and 48 RBIs with 17 steals. He is hitting .253 with a .331 on-base percentage and a .422 slugging percentage. He leads the Padres in homers, RBIs, steals, runs scored (45) and OPS (.753).
But there are other logical candidates.
--Right-handed starter James Shields leads the Padres in wins (seven), innings pitched (116 2/3) and strikeouts (131). The Padres are 10-9 when Shields starts.
-- Right-handed starter Tyson Ross is 6-7 with a 3.34 ERA that is the lowest - and the only one under 4.00 -- among the Padres starters. Ross is 3-0 -- and the Padres were 4-1 - over his last five starts before the All-Star break with a 1.82 ERA. And he hasn't allowed a home run in 14 starts since April 28 - a run covering 86 2/3 innings.
-- Right-handed closer Craig Kimbrel has successfully converted 23 of 24 save opportunities and his ERA over his last 18 appearances is 1.02.
So, there are the leading candidates.
But I am thinking outside the box this year.
My Padres' Most Valuable Player for the first half of the season is Wil Myers -- clearly not for what he did statistically, but for what he meant to the Padres.
Myers, 24, has been on the disabled list for all but three games since May 10, and he won't return for at least another month following June 18 surgery to have a bone spur removed from his left wrist.
But when Myers was in the lineup, the Padres were 19-15. When he was first injured he led the Major Leagues in runs scored. Without Myers, the Padres have been a very different team. Through 159 plate appearances, Myers was hitting .277 with 10 doubles, a triple, five homers, 19 RBIs and 30 runs scored.
If the MVP goes to the player who is the most valuable to the team, the clear choice is Wil Myers.
Just a thought.