MLB Network highlights career of Big Unit
Documentary to show life of 2015 Hall of Fame inductee in and out of baseball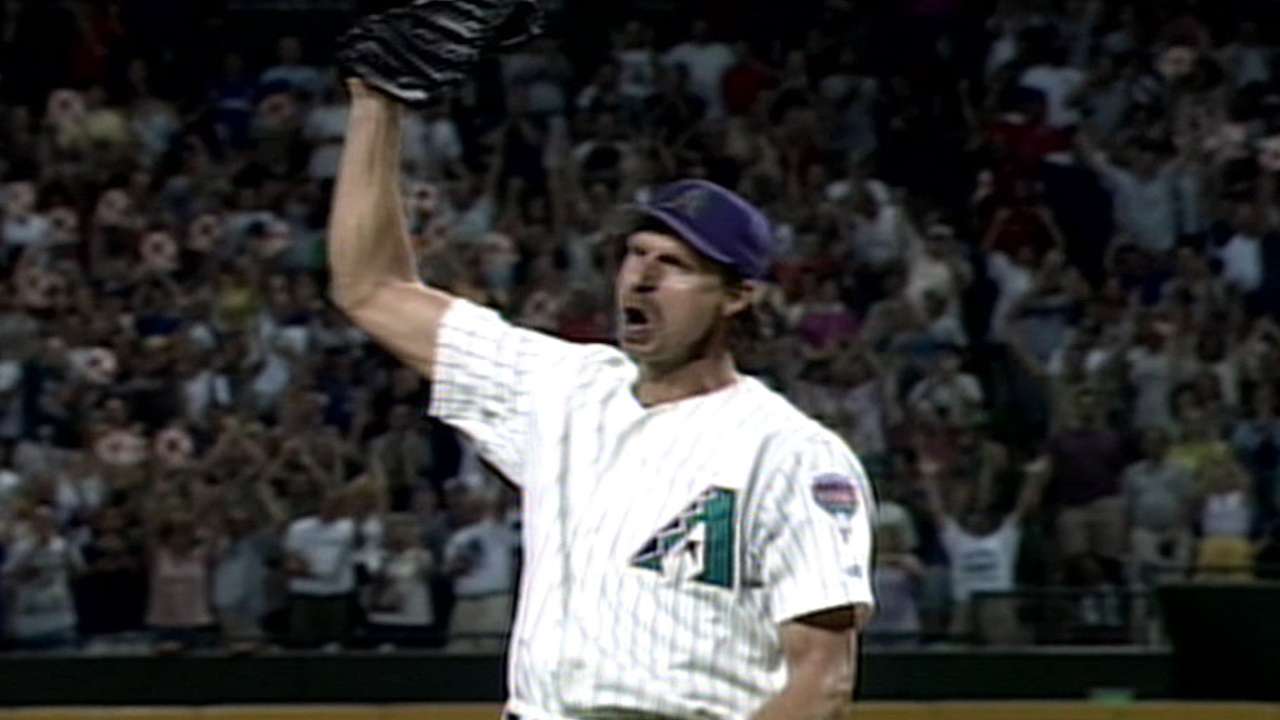 PHOENIX -- When Randy Johnson was in the midst of his Hall of Fame career, he was serious and stern-faced, never cracking a smile and often displaying aggression on the pitching mound.
Six years after Johnson's playing career ended, his former teammates and coaches have been surprised to see the dominant left-handed pitcher as a completely different person.
On Thursday at 4 p.m. MST, the "MLB Network Presents" series continues its run of new episodes during All-Star Week with "Randy Johnson, The Big Picture," which highlights Johnson's illustrious career up to his recent selection to be inducted into the National Baseball Hall of Fame.
"I think viewers, the first thing they will notice, about 15 to 20 seconds in, is how extroverted he is now that he's a Hall of Famer," said MLB Network producer Gary Waksman. "That comes across really early where it's almost like a different guy, that we've never seen this type of Johnson before."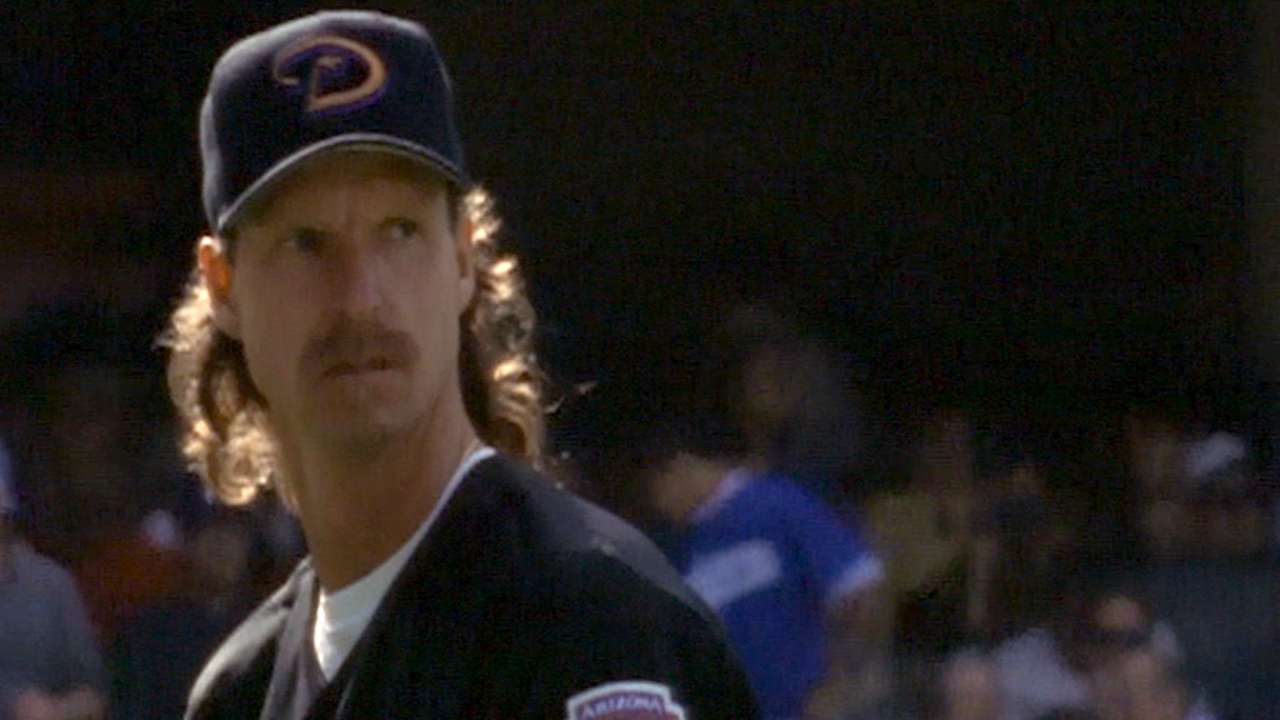 Johnson was dominant throughout his 22-year career, winning 303 games, capturing five Cy Young Awards and earning co-World Series MVP honors with D-backs right-hander Curt Schilling in 2001.
In addition to highlighting those achievements that merited Johnson's upcoming induction in Cooperstown, this MLB Network special delves deeper into Johnson's personality. It includes interviews with former D-backs manager Bob Brenly and former D-backs teammates Luis Gonzalez, Mark Grace and Schilling, among others, which captures the differences they've seen in Johnson post-retirement.
"There are two parallel narratives within the one-hour show, and one of it involves Randy the person and the transformation that he's gone through there," Waksman said. "It's almost like they're seeing the new Randy. Now that he's finally able to breathe, they're seeing a person at peace."
Since his playing career ended, Johnson has spent time pursuing photography, including shooting concerts for the rock band Rush.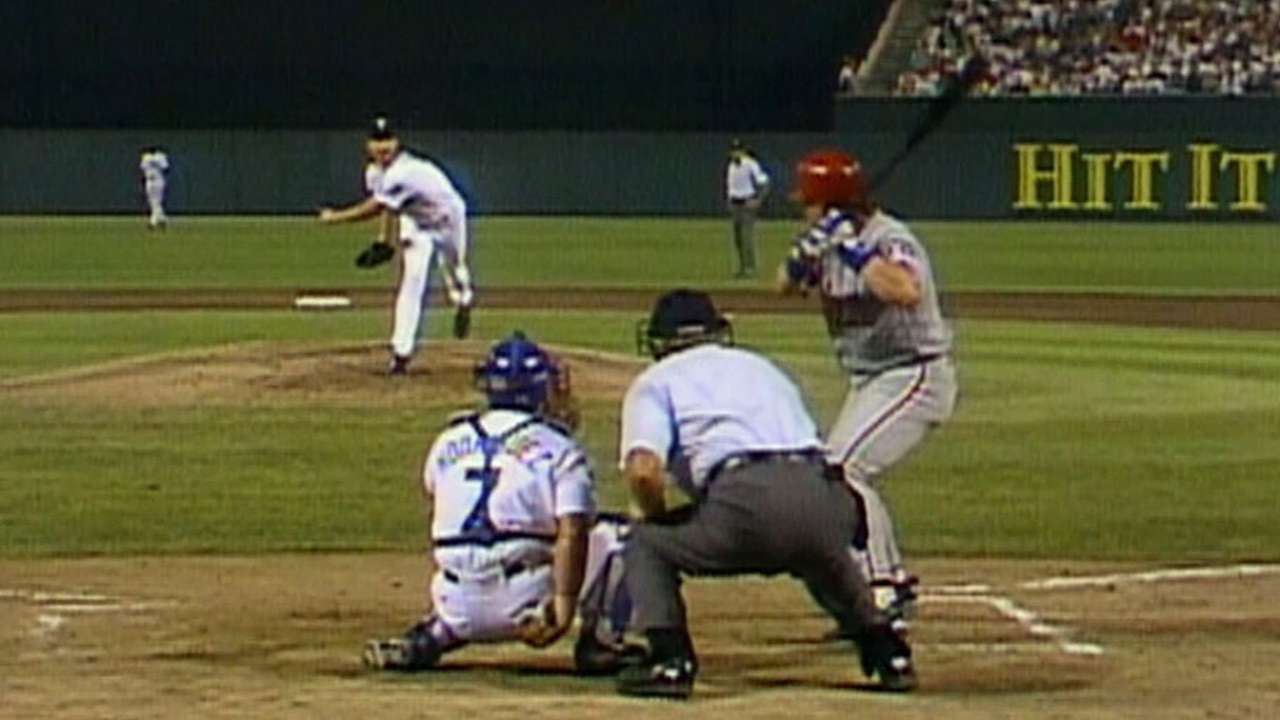 Johnson will be inducted into the Hall of Fame on July 26. Several weeks later, Johnson is becoming the second player in D-backs history to have his number retired by the franchise, when his No. 51 joins Gonzalez's No. 20.
While Johnson's demeanor may have been more aggressive during his playing days, it's something that he says was vital to his success.
"I loved it, I'm not going to deny that," Johnson says in the special. "I loved that one-on-one. I don't regret it. It's just the way I performed, and I performed better that way, having a little bit of an edge to me."
Jake Rill is an associate reporter for MLB.com. This story was not subject to the approval of Major League Baseball or its clubs.