UT's Dennis Lin addresses trade rumors, discusses first half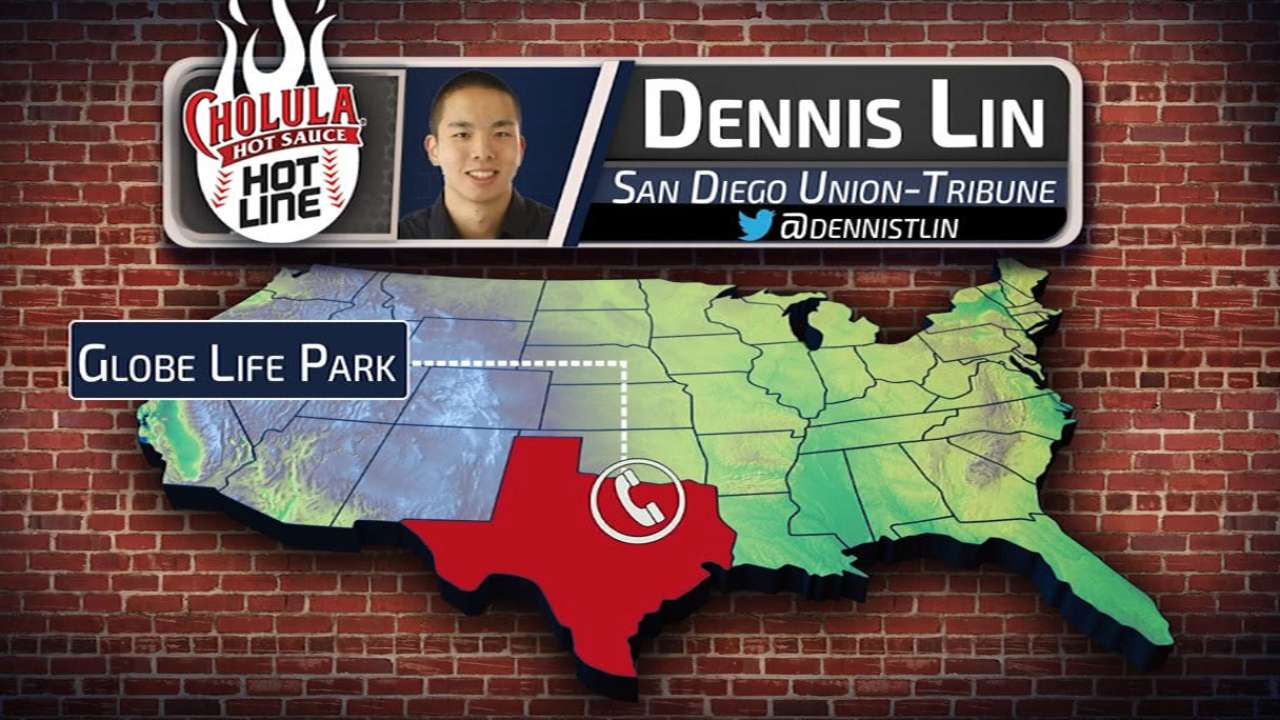 Dennis Lin, Padres beat writer for the San Diego Union-Tribune, phoned in to the Cholula Hotline on Padres Social Hour on Saturday to discuss some of the trade rumors swirling around the Padres and how the team has fared over the first half of the season. Lin, who had a chance to meet with the team's lead investor, Peter Seidler, earlier this week, discussed some of the impressions he got from that meeting, and what direction the team might be moving in the future.
"There was some pretty strong wording," Lin said. "I got a sense for what their definition of a 'fire sale' or not having a fire sale is, rather, as an organization, and it isn't a concern really. There was a lot of goodwill this offseason with a lot of the moves."
Lin continued on, noting how the team seemed to respond to the big questions of trade rumors and 'restructuring' the team. From what Lin could gather, that didn't seem to be a major concern for the Padres at all.
"To tear it all down this season might not be the way they want to go, and I know that's not the way they want to go," Lin said. "Should the team even decide to move a lot of the guys anywhere else… Well, that would probably not really qualify as a 'full-on' rebuild."
Lin also discussed how the team has changed since the start of the season, and, more specifically, how things have developed into the All-Star break: "Batters have struggled with runners in scoring position, and the averages across the board can tell you the tension they've had in that respect. But as a positive, the team has pitched a lot better in general, and it just takes a little more to turn it all around."
To hear more of Lin's thoughts on the team "holding it together" during the turmoil of the season, and also about what Lin has seen on the road with the team in Pittsburgh and St. Louis, be sure to watch the entire interview with Jesse Agler and Randy Jones in the video above.
For more interviews, highlights and Padres content just like this, be sure to check out padres.com/socialhour.