Yanks sign top Draft pick Kaprielian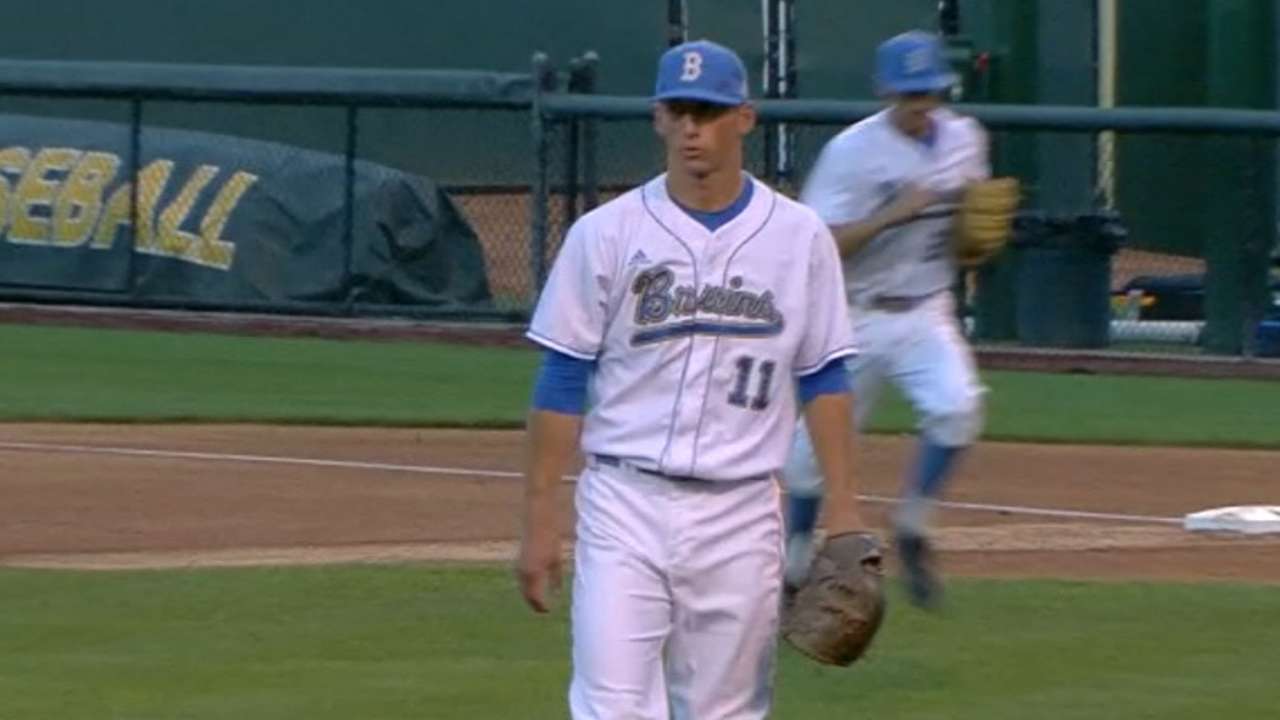 The Yankees have signed James Kaprielian, their top selection in the 2015 MLB Draft.
Kaprielian, a right-handed pitcher from UCLA, was the 16th overall selection in the Draft. He agreed to a $2.65 million deal, MLBPipeline.com's Jim Callis reported. Kaprielian is represented by Scott Boras.
The slot value of the pick is $2,543,300. According to Callis, the Yanks had up to $2,676,450 in their remaining bonus pool to spend without surrendering a future first-round pick.
If Kaprielian did not sign before Friday's 5 p.m. ET deadline, he could have returned to school. In 2008, the Yankees drafted right-hander Gerrit Cole out of high school, but Cole elected to attend UCLA. He went on to be the No. 1 overall pick in the 2011 Draft, and he represented the Pirates in Tuesday's All-Star Game.
The 21-year-old Kaprielian has been rated by scouts as a safe bet to develop into a mid-rotation starter in the big leagues.
A 6-foot-4, 200-pounder, Kaprielian concluded his junior season with a 10-4 record and a 2.03 ERA (24 earned runs in 106 2/3 innings) in 17 games (16 starts). He led the Pac-12 Conference with 114 strikeouts and issued 33 walks, averaging 9.6 strikeouts per nine innings pitched.
In both his sophomore (2014) and junior ('15) seasons, Kaprielian was named to the All-Pac-12 Conference first team after leading the conference in strikeouts both seasons. He was also selected to be a 2015 second-team All-America by Collegiate Baseball.
Bryan Hoch is a reporter for MLB.com. This story was not subject to the approval of Major League Baseball or its clubs.