MLB Network chronicles Showalter's journey tonight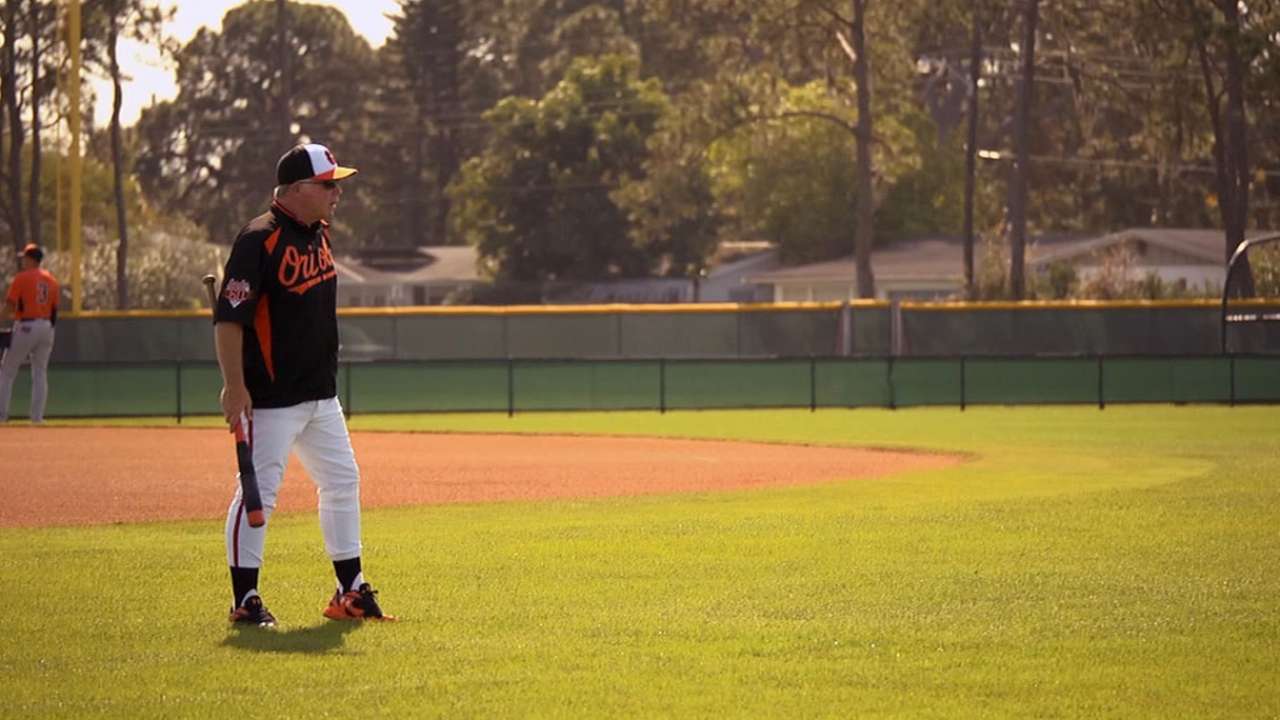 BALTIMORE -- When Buck Showalter was offered the choice to either play for the Yankees' Triple-A team or start coaching, he did what he does best: a hard self-evaluation.
"When I saw [Don] Mattingly and Steve Balboni, I knew I wasn't going to be the first baseman or left fielder for the Yankees," Showalter said. "I didn't hit enough balls where the grass doesn't grow.
"There's such a thing as stability, and I took the [coaching] opportunity and ran with it with no aspirations as to where it would take me."
It's taken Showalter -- currently the Orioles' manager -- through two decades of coaching and managing among four Major League clubs, a fascinating journey to be chronicled in the original series "MLB Network Presents" on Wednesday. The interview, hosted by Bob Costas, is titled "Buck Showalter, A Life in Baseball." It pulls the curtain back behind Showalter's passion and philosophy.
Featuring interviews with O's center fielder Adam Jones, former Yankees general manager Gene Michael and Showalter's wife, Angela, the episode -- slated to run at 7 p.m. ET -- covers the wide array of Showalter's life and legacy on the baseball field.
"He was a good manager at a young age," Michael says of Showalter. "I could tell he was a thinker. You never know for sure when you hire someone how good they are going to be, but after I hired him and watched him that summer, I liked him as a manager. And actually when George [Steinbrenner] made the decision to let him go, I wanted to keep him."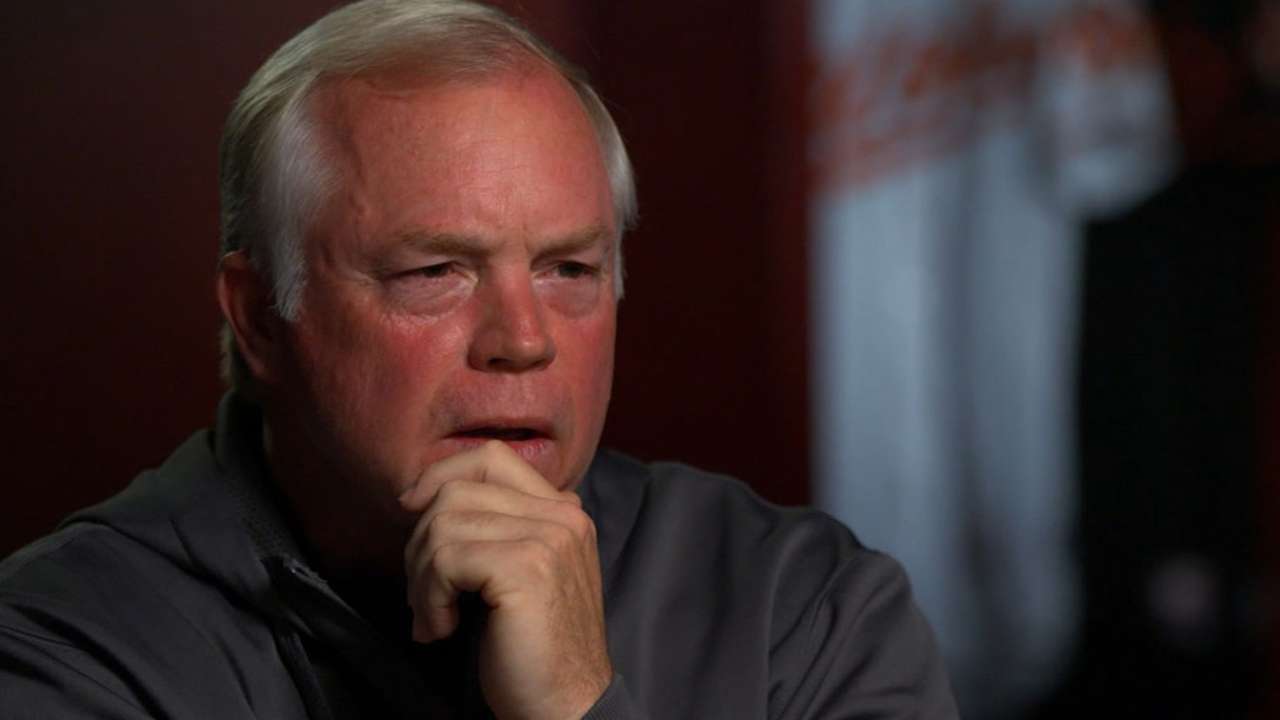 Showalter is equally candid about his past and future in baseball, telling Costas: "This is my last rodeo. I'm 58, going to be 59 here, I ain't getting out of this alive."
Showalter, whose team won the American League East last year, said he approaches every managing job as if it's going to be his last.
"I see why a lot of people, when they win, they said, 'That's it boys, see you later. I'm going down the Dixie Highway here,'" Showalter said. "I asked [former Tigers manager] Jimmy Leyland last year, I said, 'Jimmy how'd you know? How'd you know it was time?' He goes, 'The losses hurt more and the wins didn't give me enough acceleration to offset the losses.'"
Brittany Ghiroli is a reporter for MLB.com. Read her blog, Britt's Bird Watch, follow her on Facebook and Twitter @britt_ghiroli, and listen to her podcast. This story was not subject to the approval of Major League Baseball or its clubs.