Braun, K-Rod cherish 6th All-Star appearance
Outfielder triples, scores in 9th; Rodriguez gives up two runs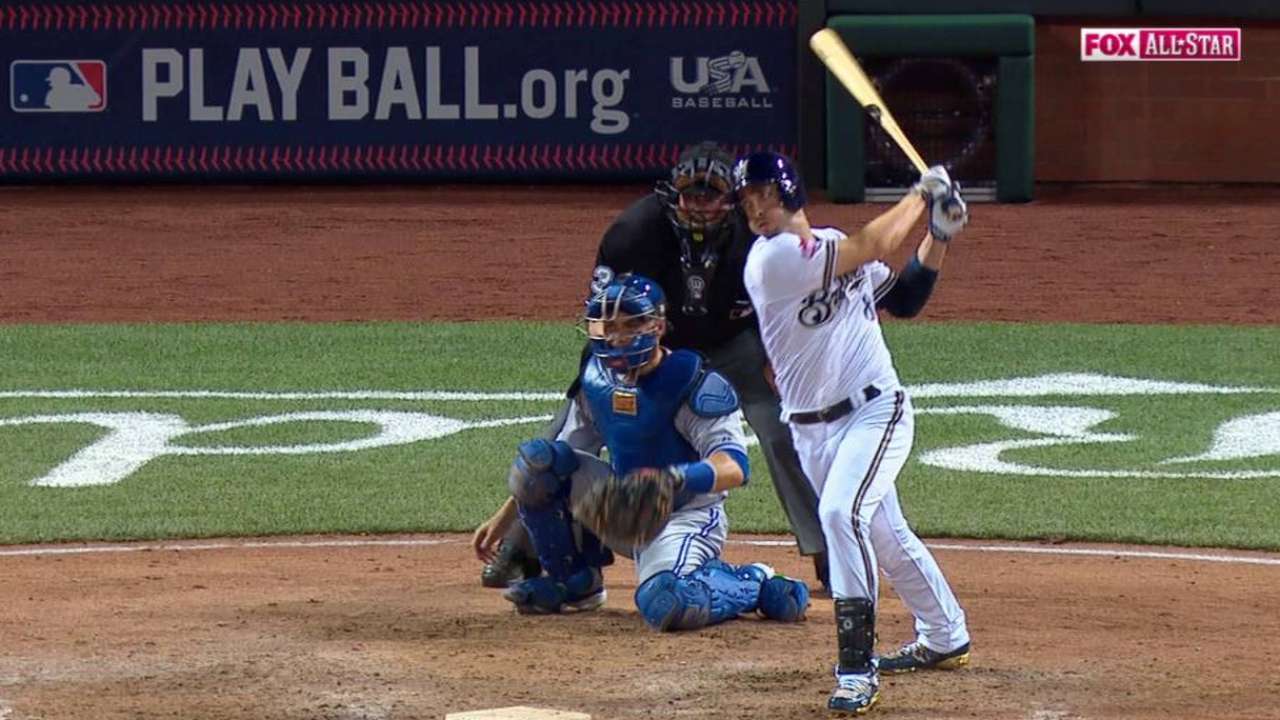 In a star-studded game highlighted by a strong group of under-25 phenoms, Brewers All-Stars Ryan Braun and Francisco Rodriguez served as the veteran presence.
In the American League's 6-3 victory in the 86th All-Star Game presented by T-Mobile in Cincinnati, Braun played in his franchise-record sixth All-Star Game with the club. It was No. 6 for Rodriguez as well, and his second with Milwaukee. Cardinals catcher Yadier Molina was the only active player on the National League roster with more All-Star appearances than either Brewers player.
"They never get old," Rodriguez said. "I hope this isn't my last one. I hope to have another opportunity in the future."
Braun did all he could in his only plate appearance of the night, leading off the bottom of the ninth inning with an 0-1 triple down the right-field line off Twins closer Glen Perkins.
Braun scored the NL's third and final run of the game in the following at-bat when San Francisco shortstop Brandon Crawford hit a sacrifice fly to left.
"The goal is to always contribute, always try to find a way to help your team win," Braun said. "We weren't able to do that tonight, but if I'm going to get in there, it's a lot better to get an extra-base hit and score a run than go 0-for-1. It's always a lot of fun, just an incredible experience to be here. And it's nice to have a productive day on top of that."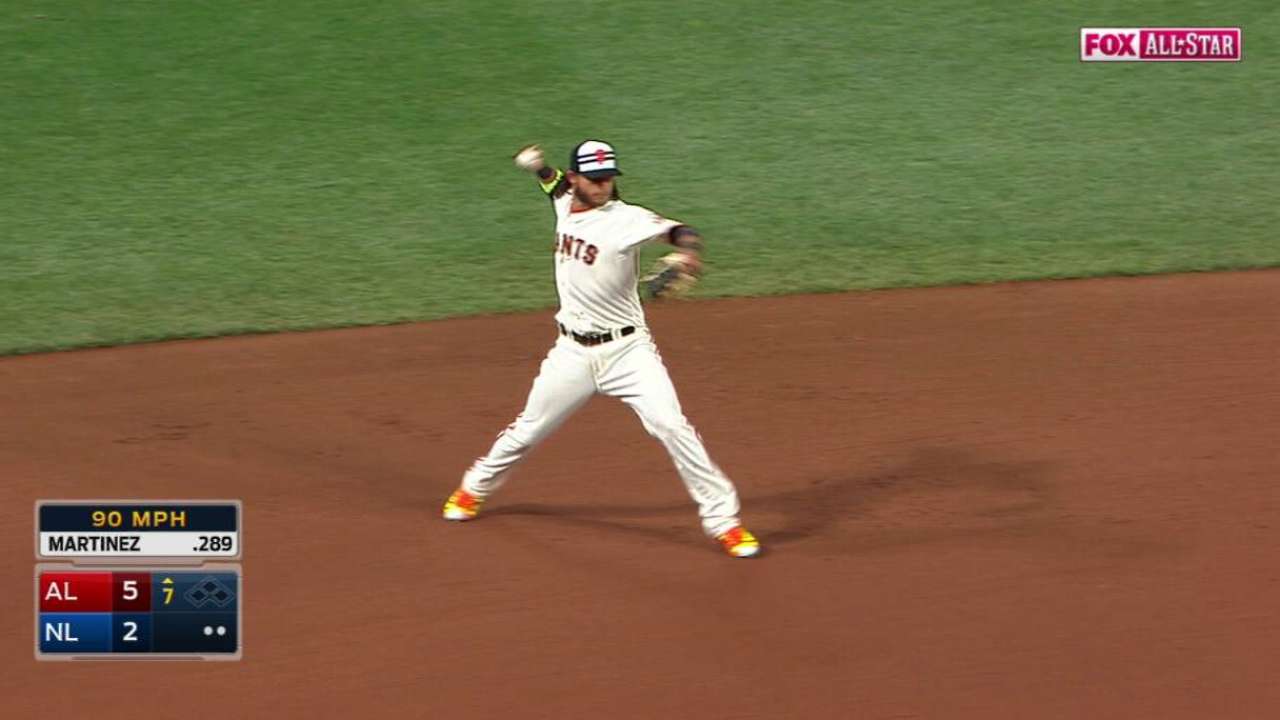 The triple was Braun's second at the Midsummer Classic, as he also hit one at the 2012 All-Star Game in Kansas City. Braun is now 3-for-11 in his All-Star Game career.
Rodriguez was handed the ball for the seventh inning, given a tough act to follow after Jacob deGrom's dominating sixth frame.
Rodriguez faced five batters and allowed two earned runs on a hit, a walk and a sacrifice fly. It was the first time in Rodriguez's six All-Star appearances that he conceded an earned run.
"The fact that I'm here with these guys, I'm blessed," Rodriguez said. "I'm grateful for the opportunity and I just keep moving forward."
Braun made it a point to give props to the Reds and their fans for the atmosphere that the All-Star weekend provided.
"They did such a phenomenal job with the city," Braun said. "The energy and enthusiasm of the fans in Cincinnati was really special. It was fun to be a part of."
August Fagerstrom is an associate reporter for MLB.com. This story was not subject to the approval of Major League Baseball or its clubs.