Trout gives All-Star bat to Hall of Fame
Two-time Midsummer Classic MVP donated cap in '14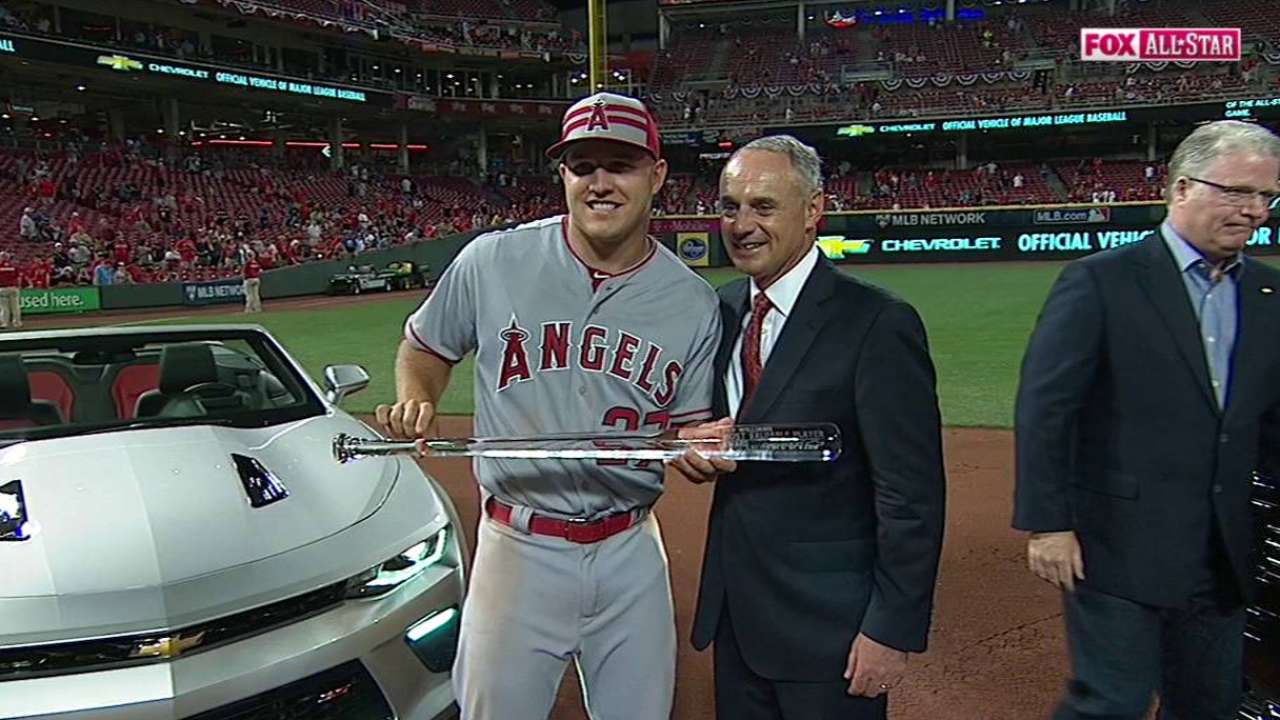 CINCINNATI -- Mike Trout is only 23 years old, so it is far too early to start projecting his Hall of Fame candidacy down the road. But this much is certain: He is gradually building a pretty nice stockpile of artifacts at the National Baseball Hall of Fame and Museum.
At about midnight ET on Wednesday, after he had become the first player to win a second consecutive All-Star Game MVP presented by Chevrolet by leading the American League to a 6-3 victory in the 86th All-Star Game presented by T-Mobile, Trout was in front of his locker in a familiar situation.
"Hey, you're getting pretty good at this," said Brad Horn, vice president of communications and education at the Hall. "Two years in a row, the first to ever do that."
"Thanks."
"Last year, you were kind enough to give us your cap."
"Oh, yeah, you want that?"
"No, actually, we'd like the bat this year."
And with that, the Angels' center fielder happily handed over the two-tone Old Hickory "33.5 PRO MAPLE MT27" bat that he had used to hit a leadoff home run in the top of the first.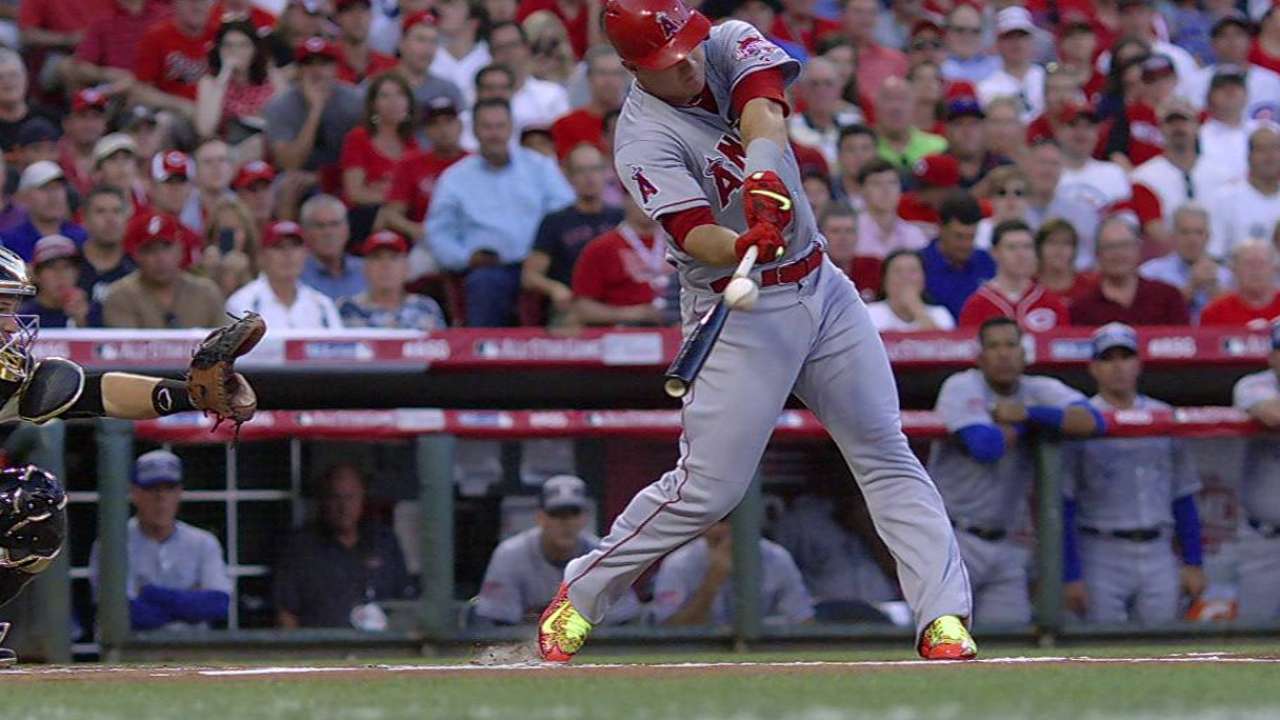 Cooperstown has the New Era cap that he wore in winning last year's All-Star MVP honors, and that was in addition to a pair of spikes from his 2013 season.
"It's obviously a humbling honor with the MVPs," Trout said. "Just the hard work in the offseason you put in, the hard work before games, the preparation. Obviously, my teammates, can't do it without them. They get on base, can't thank them enough."
Trout also walked and scored from second on a sharp single. Usually there are multiple artifacts secured by the Hall from Midsummer Classics, but this one was cut-and-dried.
"Mike Trout is one of the preeminent stars of this era, and tracking and trending very well in the footsteps of some all-time greats," Horn said. "For two years in a row, the Most Valuable Player to have representation in Cooperstown, for us it means the world to document the game. And Mike's generosity, you can see the passion he shares for baseball history already at a very young age. So that's very helpful for how we document the game, and his gift and generosity can now be shared by millions of fans in future years."
Mark Newman is enterprise editor of MLB.com. Read and join other baseball fans on his MLB.com community blog. This story was not subject to the approval of Major League Baseball or its clubs.