Price 2nd straight Tiger to win All-Star Game
Tigers lefty throws perfect fourth inning for AL squad
CINCINNATI -- David Price was nervous. And he was the experienced All-Star this year out of a Tigers trio that included first-timers Jose Iglesias and J.D. Martinez.
"I'm nervous before I go into a regular game," Price said Tuesday afternoon ahead of his appearance in the All-Star Game presented by T-Mobile, which the American League won, 6-3. "If you're not nervous, I don't think you care enough."
The five-time All-Star knew he'd be the third AL pitcher in line, but he didn't know he'd be facing three of the most intimidating hitters the National League could offer.
Up came NL Triple Crown candidate Bryce Harper, NL batting leader Paul Goldschmidt and former NL MVP Buster Posey to face Price in the fourth inning. Price retired them all, striking out Harper and Goldschmidt before Posey lined out.
He wasn't thinking about it at the time. He was quickly reminded in the clubhouse.
"[AL starting pitcher] Dallas Keuchel was doing exercises and he came back," Price said, "and he was like, 'Who'd you face?' And I was like, 'Harper and then Goldschmidt and then Posey.' I mean, it took me a while to remember who I faced, but that was awesome. It's really cool."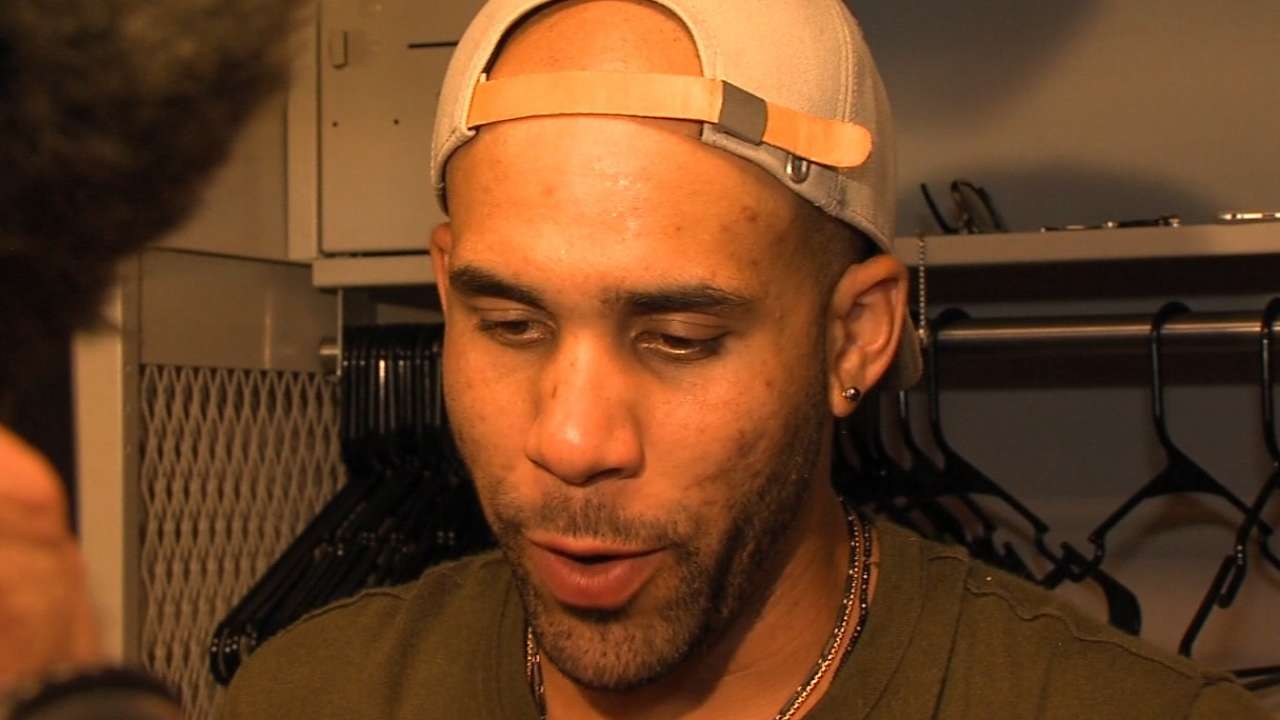 The 11-pitch inning set up Price as the winning pitcher when the AL pulled ahead in the fifth inning. It marked the second consecutive All-Star Game that featured a Tiger as the winning pitcher. Max Scherzer won last year's Midsummer Classic at Target Field in Minneapolis.
"I wish it counted on my regular-season record," Price said, "but it feels good. Any pitcher could've gotten the W. I just pitched the right inning."
Price's strikeouts looked almost identical. He pounded both Harper and Goldschmidt with 93-94 mph fastballs to get to two-strike counts, setting them up for changeups that dropped off the plate as they swung.
It was an impressive, efficient performance from somebody who said he found pitching out of the bullpen to be a challenge, even though he was a key reliever for the Rays as a rookie in 2008.
"I think being a reliever is tougher than being a starter," Price said. "As a starter, you know what day you're throwing, you know what time the game starts. As a reliever, the only thing you know is if you're a closer or a setup man."
Price started his warmup routine early, loosening up in the outfield between innings as Felix Hernandez began to warm up to pitch the third. Price began throwing once Hernandez entered, giving him plenty of time to warm.
It was a veteran move from a veteran All-Star who has been showing his first-time All-Star teammates around.
"I just told those guys to do whatever you have to do to make sure you have fun," he said.
Iglesias entered the game in the sixth inning as a pinch-hitter for starting shortstop Alcides Escobar. Iglesias struck out on three pitches to complete a nasty inning against Mets sensation Jacob deGrom, then grounded out in the eighth off Pirates closer Mark Melancon.
Iglesias' impact, fittingly, came in the field, where he made a highlight throw from deep in the hole against his body to get Yasmani Grandal to end the eighth inning.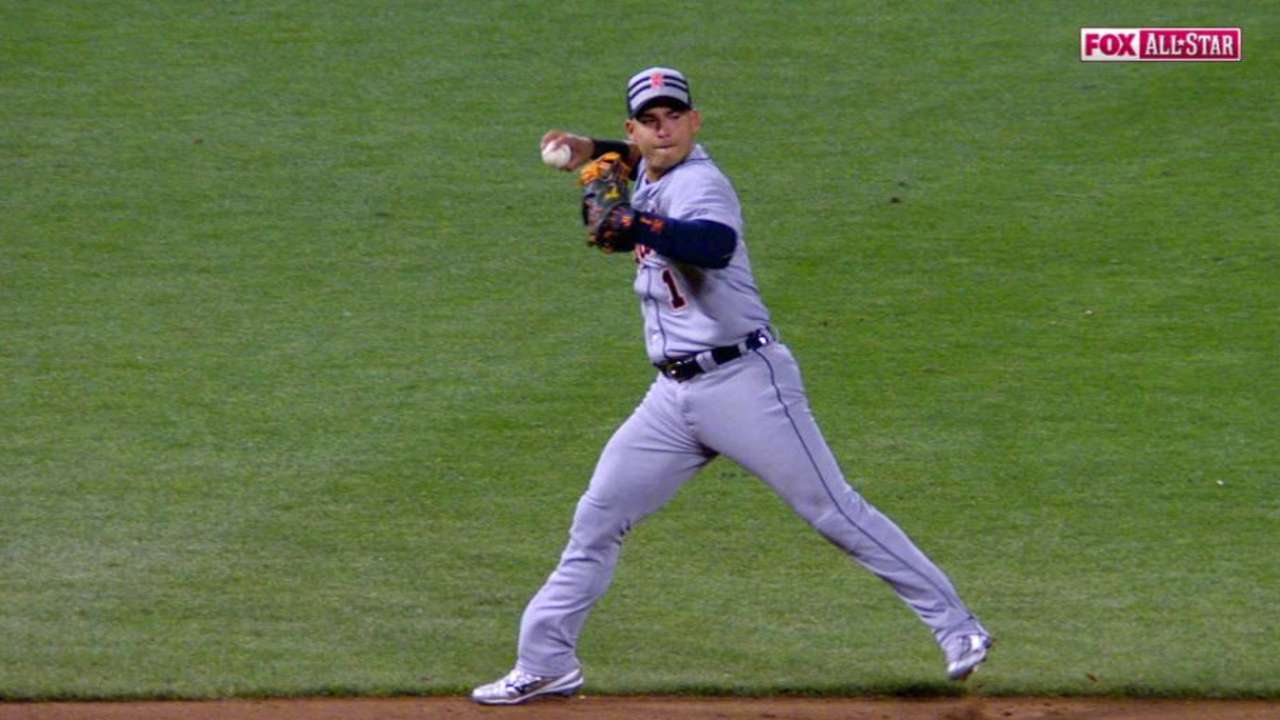 Martinez entered in the bottom of the sixth as a replacement in right field for starter Lorenzo Cain. He grounded out on the first pitch he saw in the seventh inning from Brewers reliever Francisco Rodriguez.
Jason Beck is a reporter for MLB.com. Read Beck's Blog, follow him on Twitter @beckjason and listen to his podcast. This story was not subject to the approval of Major League Baseball or its clubs.