Facing Kershaw, Prince comes up big for AL
Rangers slugger delivers RBI single with game tied in fifth inning
CINCINNATI -- In maybe the most difficult situation he could have faced, Prince Fielder came into the 2015 All-Star Game presented by T-Mobile, which the American League won, 6-3, and came up big when it counted.
With two outs in the fifth inning of a 1-1 game on Tuesday at Great American Ball Park, the Rangers' lone All-Star representative pinch-hit for AL starting designated hitter Nelson Cruz in a lefty-lefty matchup against reigning National League MVP and Cy Young Award winner Clayton Kershaw. After falling behind 0-2, Fielder lined a 95-mph fastball into left field, driving Mike Trout home with the go-ahead run. The AL led the rest of the way.
"Obviously Kershaw is awesome or he wouldn't be here," Fielder said in a television interview with FOX. "But I think we were just trying to be ready for the fastball and, you know, ran into it. He's too good to try to look for stuff. He's just too good, so you've just got to react, I think."
Fielder then produced an insurance run in the seventh inning with a sacrifice fly off Francisco Rodriguez that pushed the AL lead to 5-2. Fielder smoked the first pitch he saw off Rodriguez, an 82-mph changeup, but it was hit right at center fielder A.J. Pollock. With the sac fly, Fielder became the first Ranger with multiple RBIs in an All-Star Game since Michael Young in 2006.
His RBI knock against Kershaw completed the All-Star Game cycle for Fielder -- the six-time All-Star had previously doubled, tripled and homered in his seven career at-bats in the Midsummer Classic. Trout also completed an All-Star cycle with his leadoff home run in the first inning.
Fielder has had an impressive comeback in 2015, after neck surgery forced him to miss most of the '14 season. A year after he played just 42 games, Fielder leads the AL in hits (114) at the break. He's batting .339 with 14 home runs and 54 RBIs.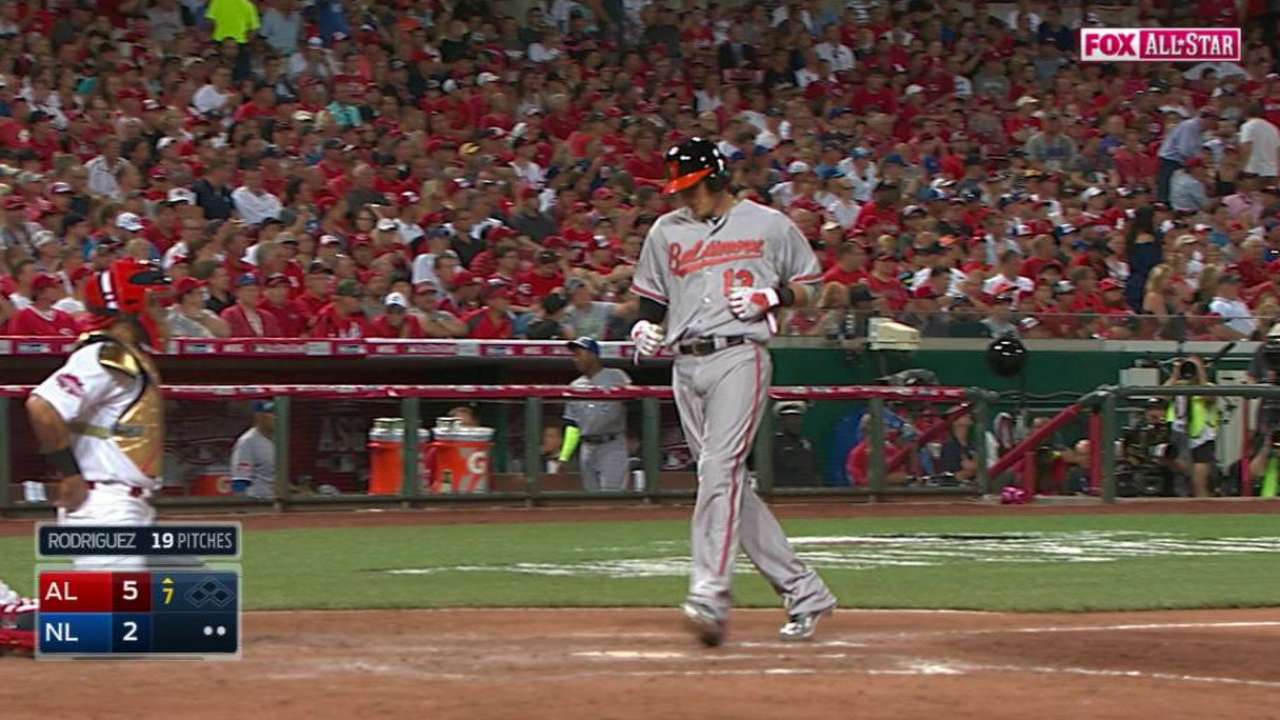 The form that's led to all those hits, and that average, was on display against Kershaw. The pitch he ripped through the left side was high, above his belt, but Fielder stayed level and hit the ball the other way off an elite left-hander.
On Monday, Fielder couldn't get out of the first round of the Gillette Home Run Derby presented by Head and Shoulders, the two-time Derby champion being eliminated by hometown hero and eventual champion Todd Frazier. But a day later, in the game that determines home-field advantage in the World Series, Fielder's hit off of Kershaw was huge.
"It was a lot of fun, especially to bring [my son] here, because I think [my kids] forgot I actually played baseball," Fielder said of being back in the All-Star Game. "To bring him here -- and they actually believe I'm still kind of good, so it's a good feeling."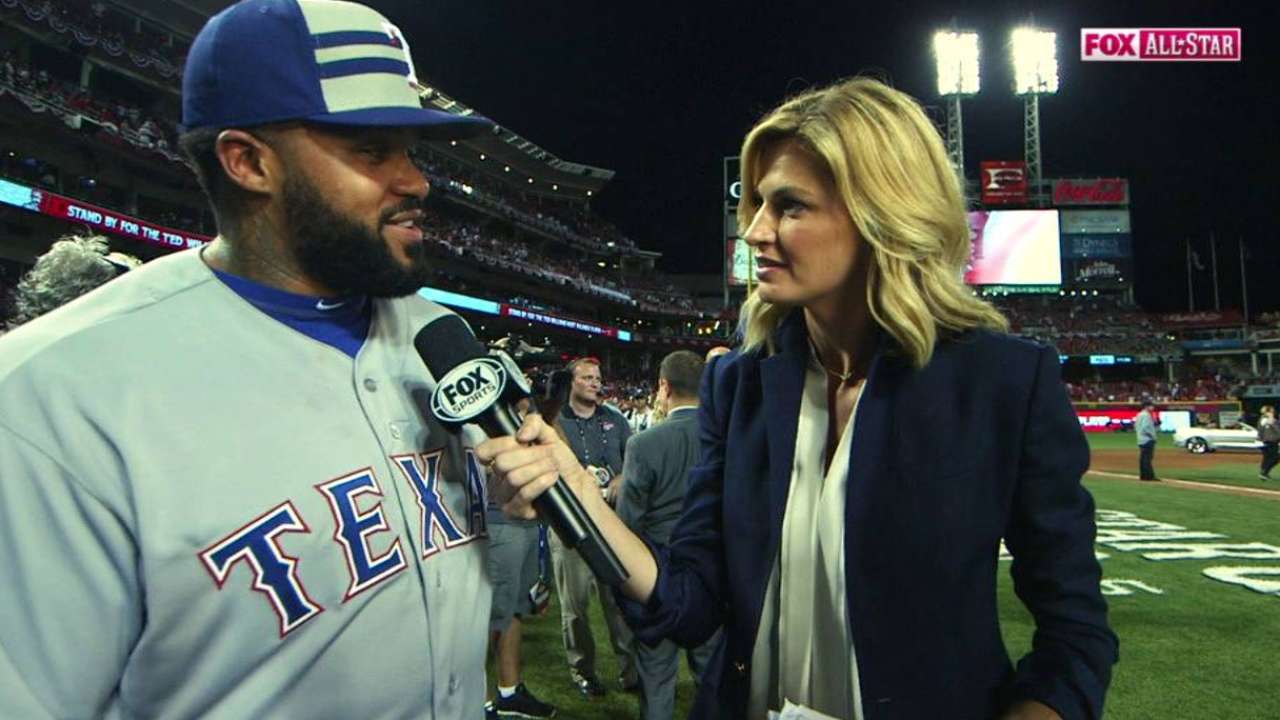 David Adler is an associate reporter for MLB.com. Follow him on Twitter @_dadler. This story was not subject to the approval of Major League Baseball or its clubs.