Salvy gets All-Star rematch with Bumgarner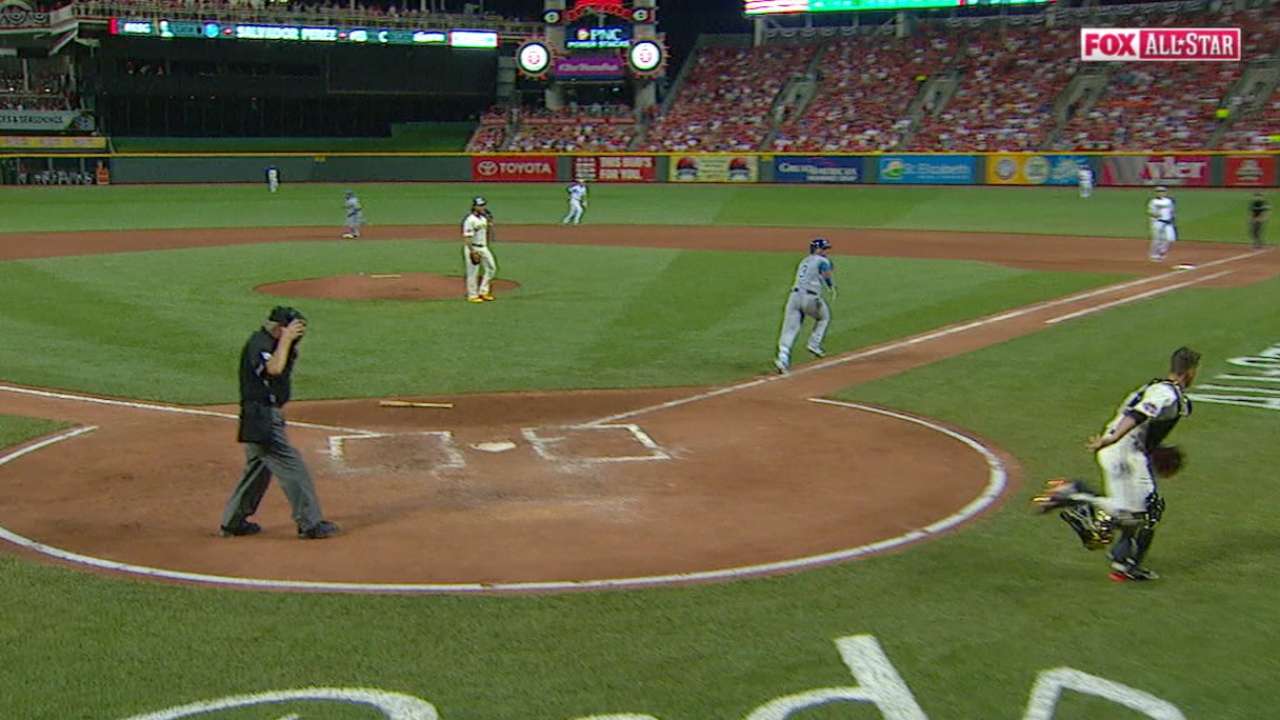 CINCINNATI -- It was the rematch from the final out of Game 7 of the World Series, Giants ace Madison Bumgarner vs. Royals catcher Salvador Perez when they met again in Tuesday night's All-Star Game presented by T-Mobile.
As all Royals fans have tried to forget, Perez fouled out to third with the potential tying run, Alex Gordon, on third, and the Royals' dream of a World Series championship ended.
This time around at Great American Ball Park, with obviously far less at stake in an eventual 6-3 win by the American League, Perez again went hacking at a pitch out of the zone with two out, this time on a 3-2 count. The pitch bounced at the plate, and skipped to the backstop as Perez took first on the wild pitch.
Royals teammate Lorenzo Cain, who earlier had singled off Bumgarner, reached third on the play and was given a stolen base.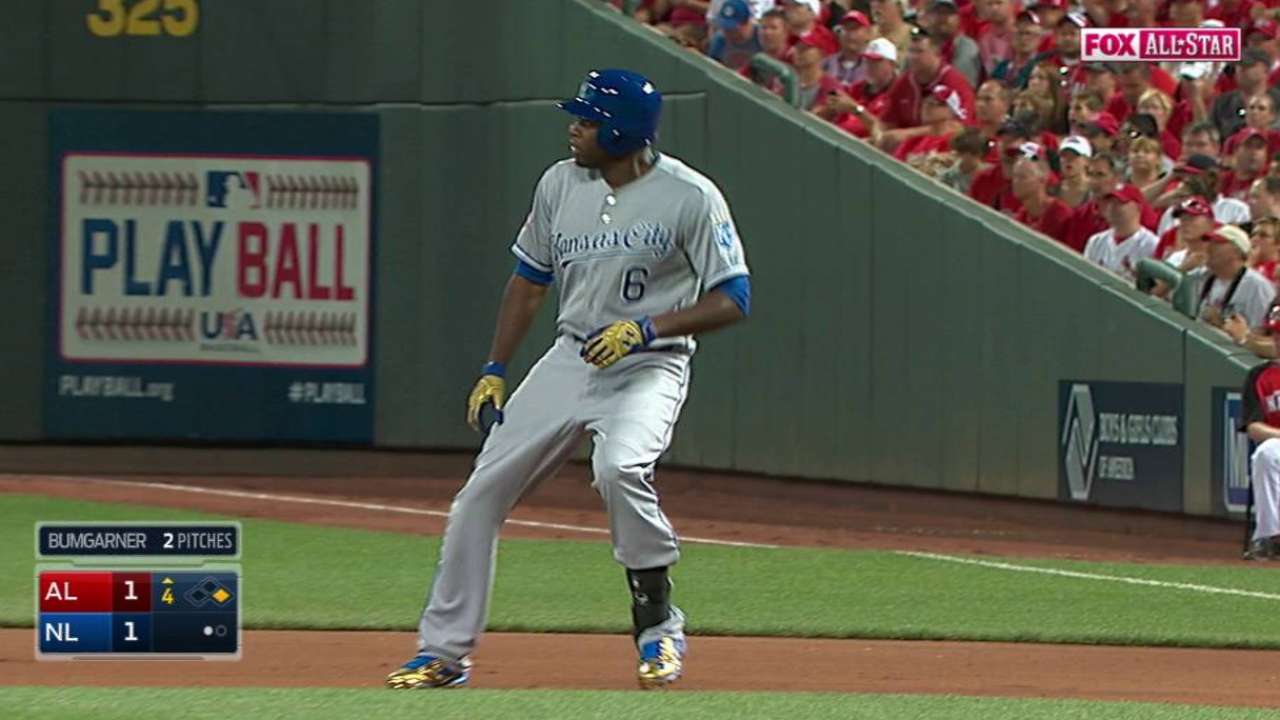 Alas, Jose Altuve of the Astros grounded out and the inning ended.
Perez, though, didn't take any pleasure in reaching base against Bumgarner this time.
"Nah, nah. He's a great pitcher," Perez said. "I wasn't thinking about [last year]. I was just trying to get a hit."
Cain, though, said it certainly felt good to get a hit against the Royals' World Series nemesis.
"It just came a little late," Cain said. "But it was nice after he dominated us so much in the playoffs."
Interestingly, it wasn't the first time a World Series final out rematch occurred in the following All-Star Game: Bobby Richardson of the Yankees popped out against Bob Gibson of the Cardinals to end the 1964 World Series. Richardson then grounded out against Gibson in the 1965 Midsummer Classic.
Jeffrey Flanagan is a reporter for MLB.com. Follow him on Twitter at @FlannyMLB. This story was not subject to the approval of Major League Baseball or its clubs.