MLB.com Columnist
Alyson Footer
FanFest a week-long celebration of baseball
Cincinnati puts its best foot forward for All-Star Game event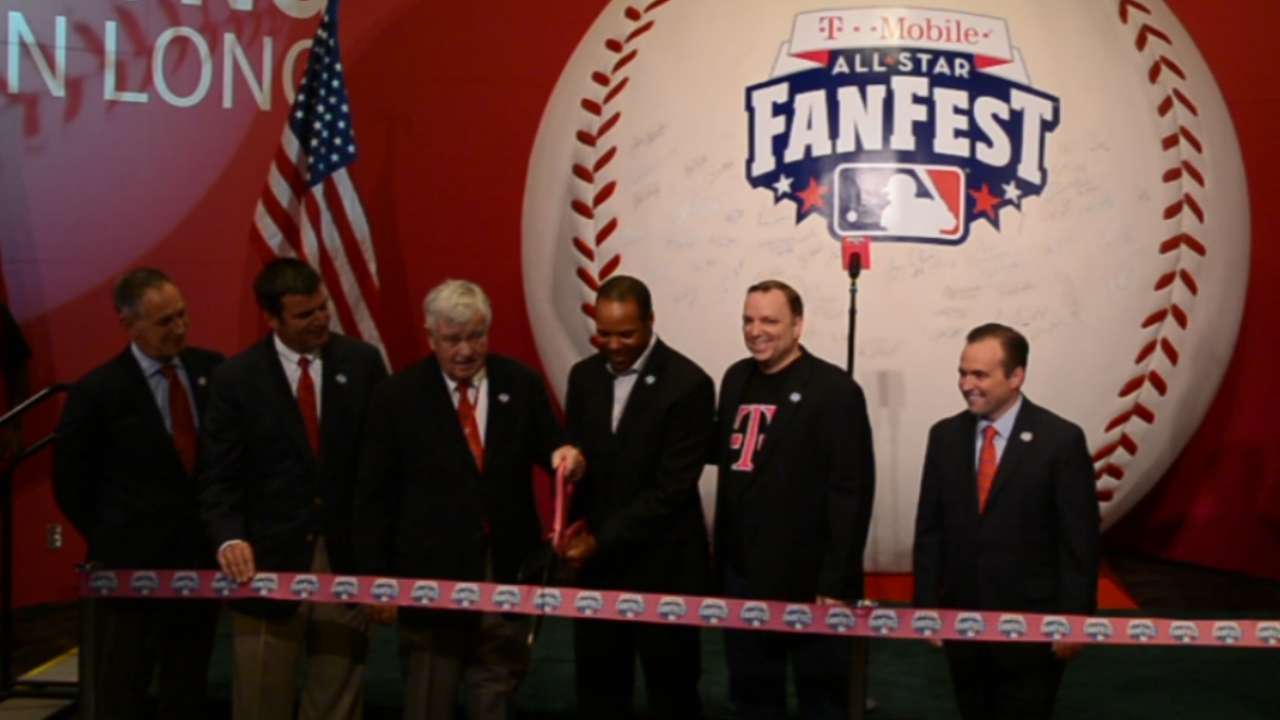 CINCINNATI -- The chance to host the Major League Baseball All-Star Game presented by T-Mobile is, for the most part, spread evenly and fairly among all teams that comprise the Major Leagues.
But there's something a little extra special when the game is hosted by a city that is smaller than those you'd find in big markets. The All-Star Game is more than just a three-hour exhibition. It's an event that the entire city gets behind, at a time of the year -- midsummer -- when it's quite often the only show in town.
That's how it has been in Cincinnati for the last several days. The city was transformed into a week-long celebration of baseball, much of which culminated at the Duke Energy Center, site of the annual T-Mobile FanFest, which hosted thousands of fans over a five-day span.
Between its opening day last Friday and closing its doors just before game time Tuesday, baseball fans were treated to a slew of interactive activities and up-close and personal views of Hall of Famers, former star players and alumni of the Reds. Each day carried a special theme, with the final day dedicated to celebrating the history of Cincinnati and its milestone by honoring members of the surrounding communities throughout the region.
Featured heroes included teachers, service men and women, community leaders and local neighbors who have done outstanding work in their community.
Tuesday's celebration began with first responders being honored in a special ceremony at the World's Largest Baseball. Fans were also encouraged to post images of their personal heroes on social media.
Children of Cincinnati Police and first responders were also invited to participate in a special game on the T-Mobile Diamond, and the first eligible 2,000 fans received a Todd Frazier tumbler.
It was a fitting final salute to another successful five days of FanFest, the world's largest interactive baseball theme park. More than 400,000 square feet of space, spanning three floors, were dedicated to anything and everything that pertains to baseball.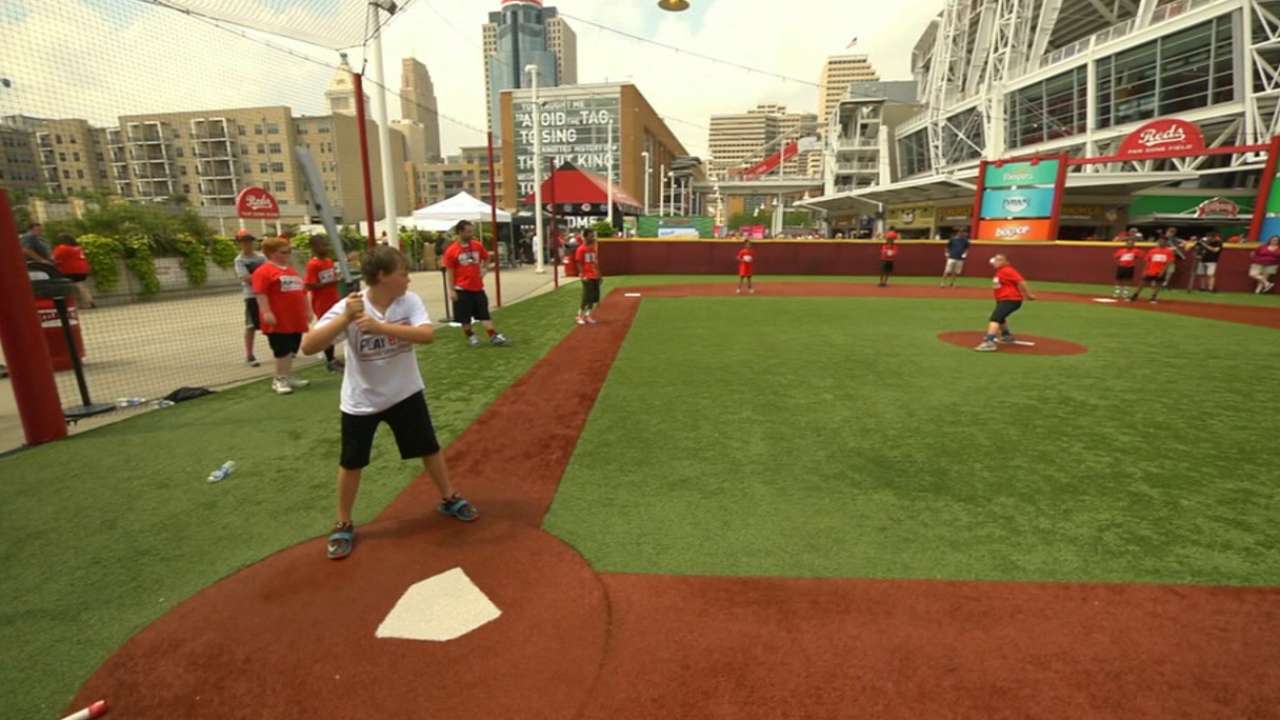 Local fans were treated to an eyeful of dozens of former Reds who were on hand for autograph sessions and interactive discussions. From George Foster and Barry Larkin to the Nasty Boys and Eric Davis, the best of Reds history was celebrated and, in some ways, relived, by the characters who brought the city such excitement over the years.
Tuesday's celebrity lineup included appearances in the All-Star Clubhouse by Hall of Fame manager Tony La Russa, players from the All-American Girls Professional Baseball League, Roberto Clemente's family and Hall of Fame pitchers Gaylord Perry and Rollie Fingers.
On the T-Mobile Diamond, All-Star second baseman Dee Gordon of the Miami Marlins conducted a special T-Mobile Data Strong Derby, an open competitive game for young fans and their parents.
Alyson Footer is a national correspondent for MLB.com. Follow her on Twitter @alysonfooter. This story was not subject to the approval of Major League Baseball or its clubs.