MLB.com Columnist
Dan O'Dowd
First-half snapshot for NL teams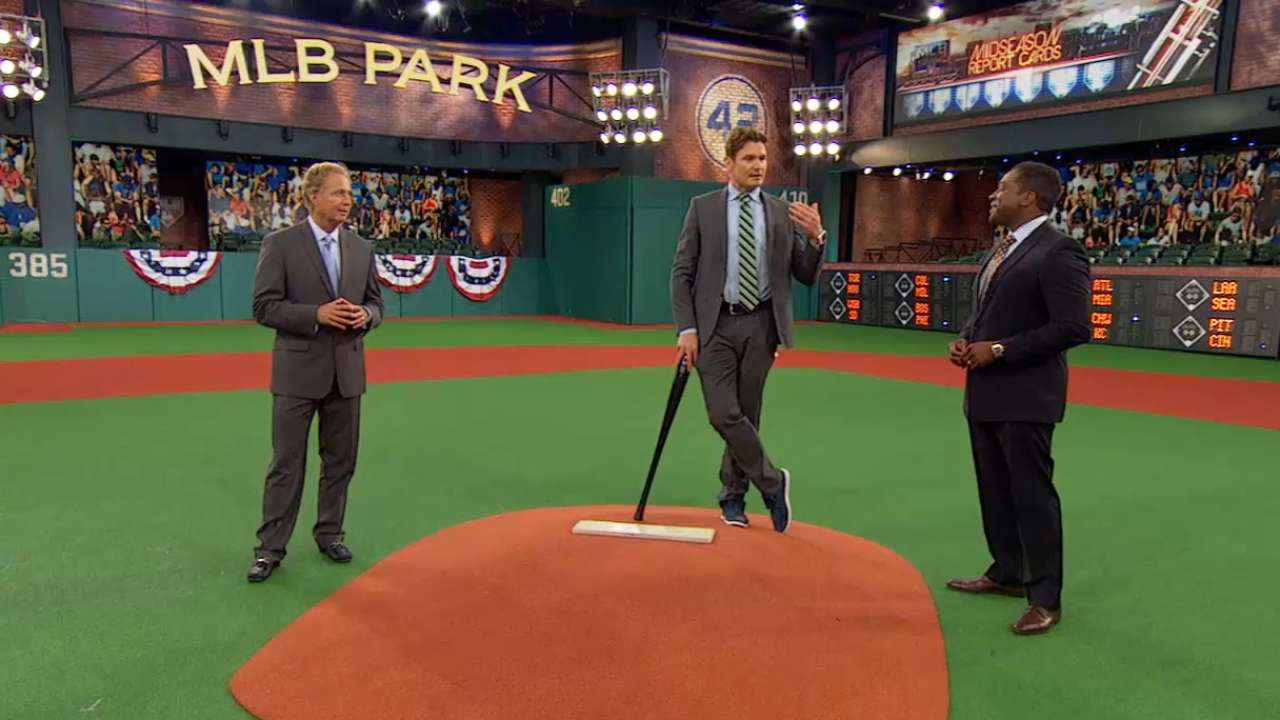 Welcome to the second half of the 2015 season, baseball fans. We're in for a wild finish to a campaign replete with playoff contenders, surprise stars and excellent performances.
If you enjoy pennant-race ball, this year is for you. But regardless of its place in the standings, each team took some ups and downs into the All-Star break.
Below, find my review -- and look ahead -- for all 15 National League clubs. Each team-specific review/second-half preview is broken down as follows:
1. One player who exceeded expectations prior to the Midsummer Classic.
2. One player who could boost his team's fortunes by doing more in the second half.
3. A season-to-date snapshot.
NATIONALS
Exceeded expectations: Bryce Harper -- Even those who predicted stardom for Harper have to be impressed with his 2015 results. Emerging as one of the most dangerous hitters in baseball due to his elite blend of power and patience, he has carried a lineup that has dealt with several injured or underachieving veterans.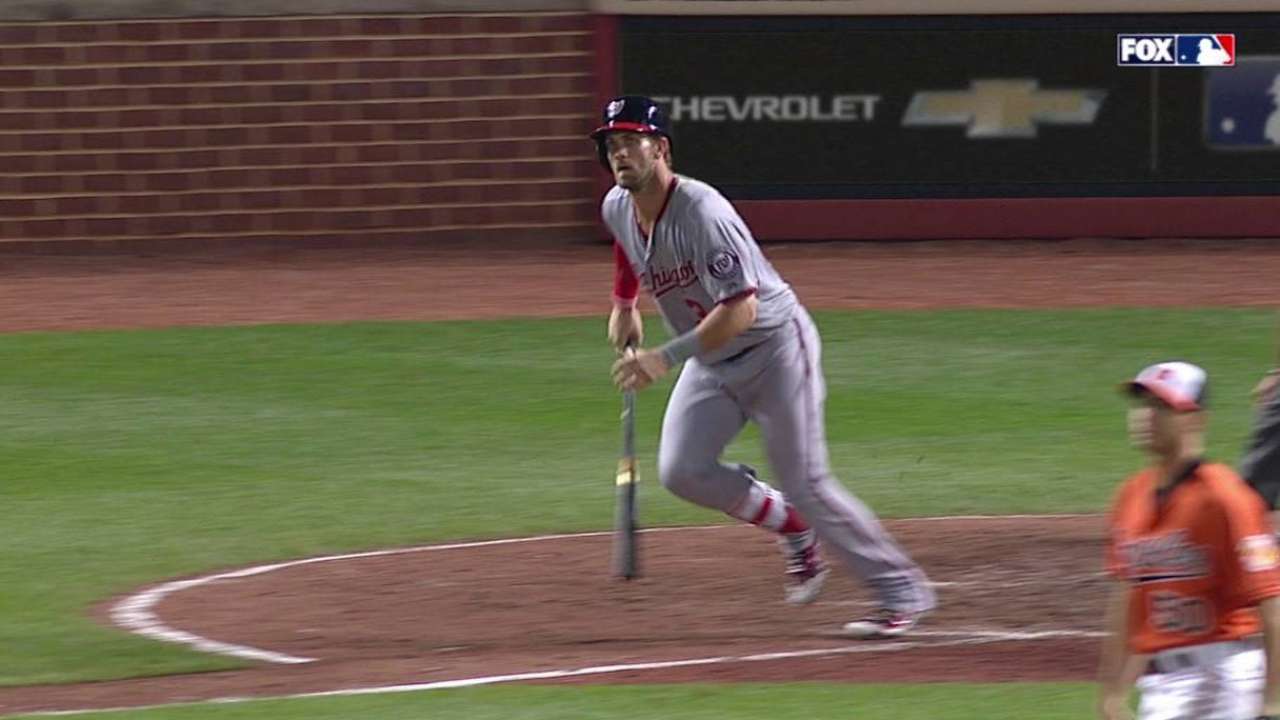 Needs to step up: Anthony Rendon -- Rendon has barely played this season, but he has what it takes to be a terrific table-setter for Harper when healthy. With Ian Desmond mired in a season-long slump and Jayson Werth not close to his return date, the club needs Rendon to get back on the field soon.
Second-half skinny: Despite having several underachieving veterans on the club, the Nats are still pacing the NL East. Once their lineup gets healthy, they may run away with the division.
METS
Exceeded expectations: Jeurys Familia -- The Mets have a great starting staff, but they needed to stabilize the back of their bullpen to ensure that many close games went their way. Familia immediately stepped up and gave the bullpen the anchor it needed.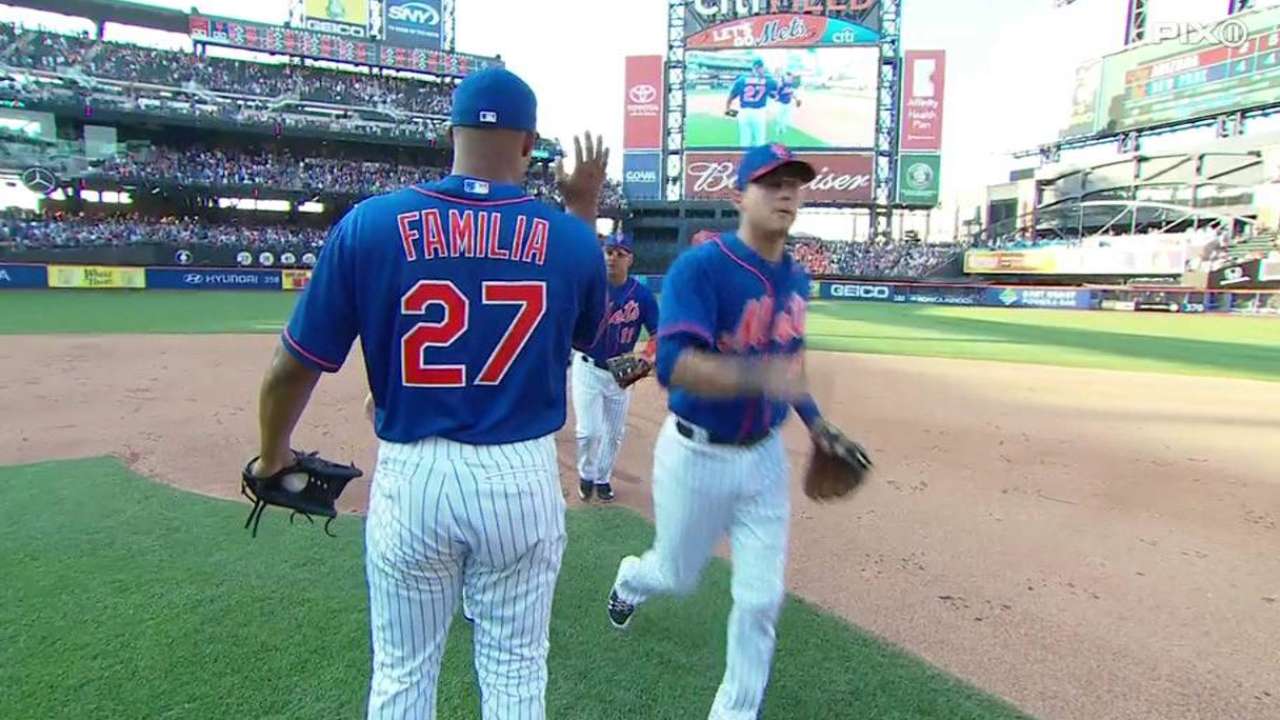 Needs to step up: Lucas Duda -- The Mets' offense will likely be the reason they don't qualify for the postseason. But if Duda returns to the form that made him one of 2014's best power hitters, he could make a huge difference.
Second-half skinny: With outstanding starting pitching, the Mets have the ability to hang around in the postseason chase. But a lineup that strikes little fear in the hearts of opposing pitchers will likely keep the club at home in October.
BRAVES
Exceeded expectations: Shelby Miller -- The right-hander has taken a major step forward, emerging as the ace of Atlanta's staff. The Braves likely would have been happy with a No. 3 starter in return for Jason Heyward, but they got much more.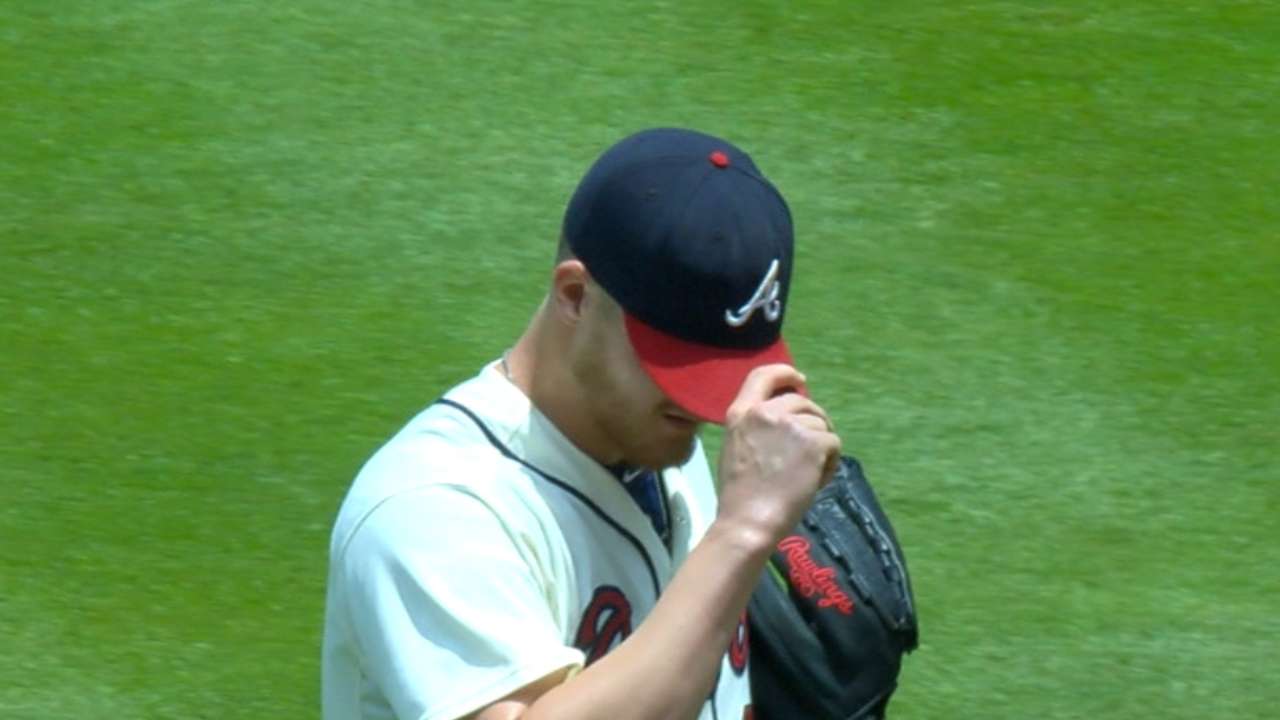 Needs to step up: Julio Teheran -- The Braves simply don't have the pieces to have an elite offense, but they could stay in the postseason race if they received quality starts in most games. Teheran was expected to be the ace of the staff, but he has pitched more like a No. 4 or 5 starter.
Second-half skinny: In the midst of a rebuild, Atlanta has fared better than most had expected. The club likely lacks the bats to challenge the best teams in the NL, but it has an exciting future due to its collection of talented young pitchers.
MARLINS
Exceeded expectations: Dee Gordon -- Acquired for his potential to be a disruptive leadoff hitter, Gordon, who dislocated his thumb Saturday, has broken out at the plate. With a strong second half, he could compete for the NL batting title.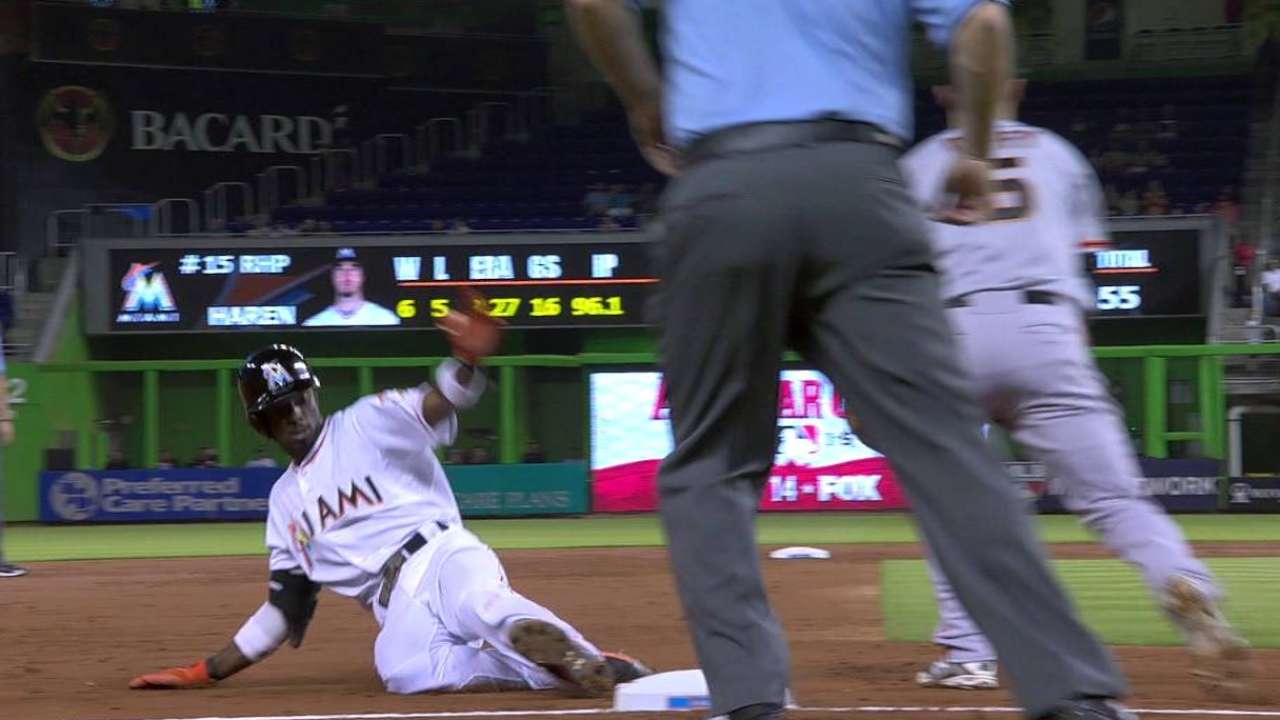 Needs to step up: Michael Morse -- Miami's lineup has struggled mightily this season, and it won't be able to rely solely on Giancarlo Stanton's return from the disabled list. A productive second half from Morse would make a big difference, as he is a dangerous power hitter when swinging a hot bat.
Second-half skinny: The Marlins were expected to compete for the postseason, but a low-scoring lineup has held them back. With Stanton injured and Marcell Ozuna in the Minors, Miami should could soon start planning for 2016.
PHILLIES
Exceeded expectations: Maikel Franco -- The third baseman was a notable prospect, but he fared even better than expected during the initial weeks after joining the Phils. In a lineup with few exciting pieces, Franco is the most appealing asset.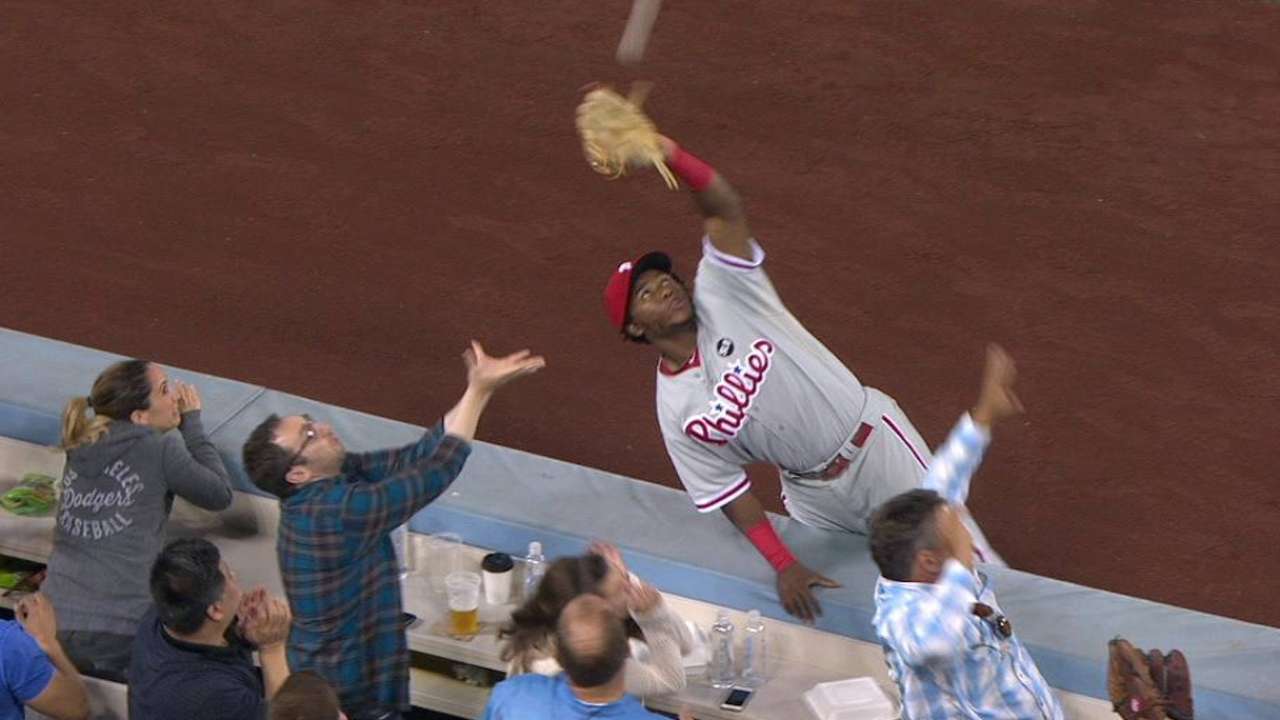 Needs to step up: Ryan Howard -- The first baseman has hit for some power, but his struggles to hit for average are limiting Philadelphia's ability to trade him away and develop a younger lineup.
Second-half skinny: In the midst of a massive rebuild, the Phillies are on pace to finish with the worst record in the Majors this season. They are slowly moving out their veteran pieces and putting younger players in key spots.
CUBS
Exceeded expectations: Jason Hammel -- Expected to be a solid No. 3 starter, Hammel has emerged as an ace-level arm. The right-hander is limiting baserunners and compiling strikeouts at a high rate.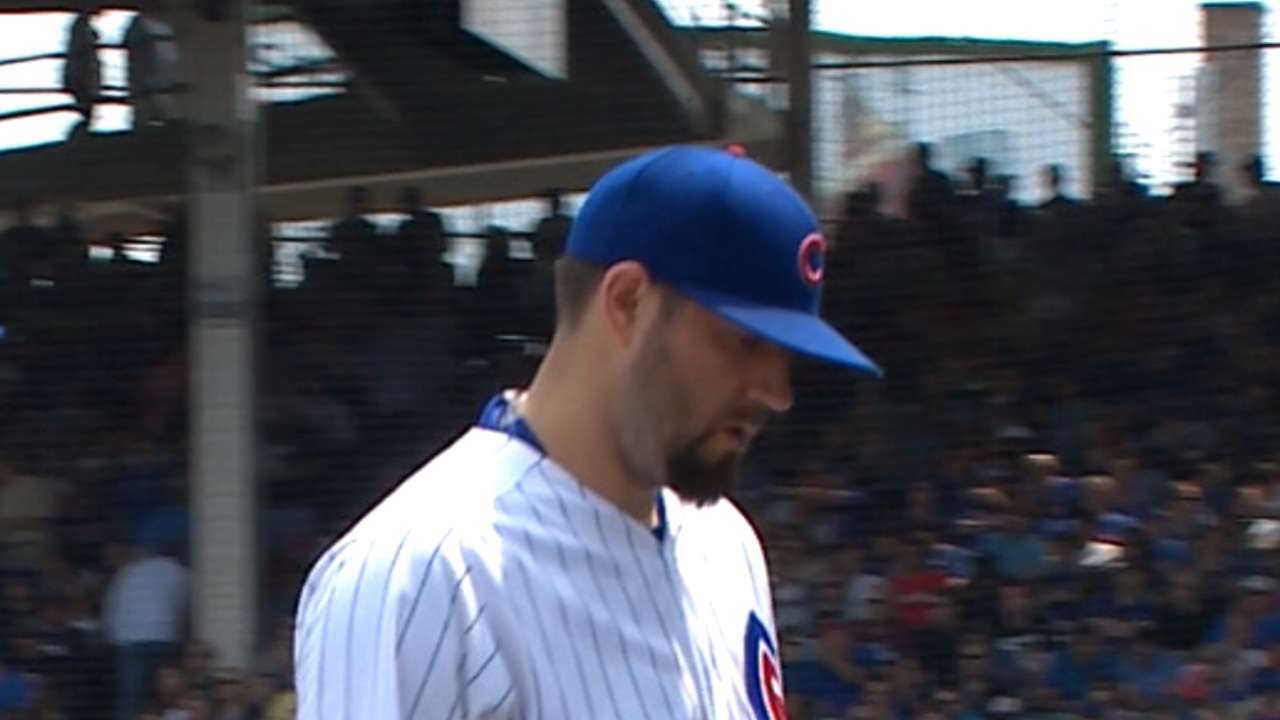 Needs to step up: Dexter Fowler -- When playing well, Fowler produces a high on-base percentage that makes him a good table-setter. The outfielder has struggled to reach this season, and this club needs him producing at the top of the lineup.
Second-half skinny: With an exciting young core and a few high-end starters, the Cubs are in the thick of the postseason race. They should be among the most exciting teams to follow down the stretch.
CARDINALS
Exceeded expectations: Carlos Martinez -- Martinez has emerged as a borderline ace in his first extended opportunity as a Major League starter, providing an adequate replacement for the injured Adam Wainwright.
Needs to step up: Matt Adams -- Very little has gone wrong for the best team in baseball, but it could use better production from the first-base position. When he returns to the lineup, Adams has the talent to lengthen St Louis' lineup.
Second-half skinny: The Cards are the winningest team in baseball, and their deep roster could help them maintain that standing for the rest of the regular season.
PIRATES
Exceeded expectations: A.J. Burnett -- Expected to be a solid No. 3 starter, the veteran instead earned his first trip to the All-Star Game after pitching like an ace in the first half.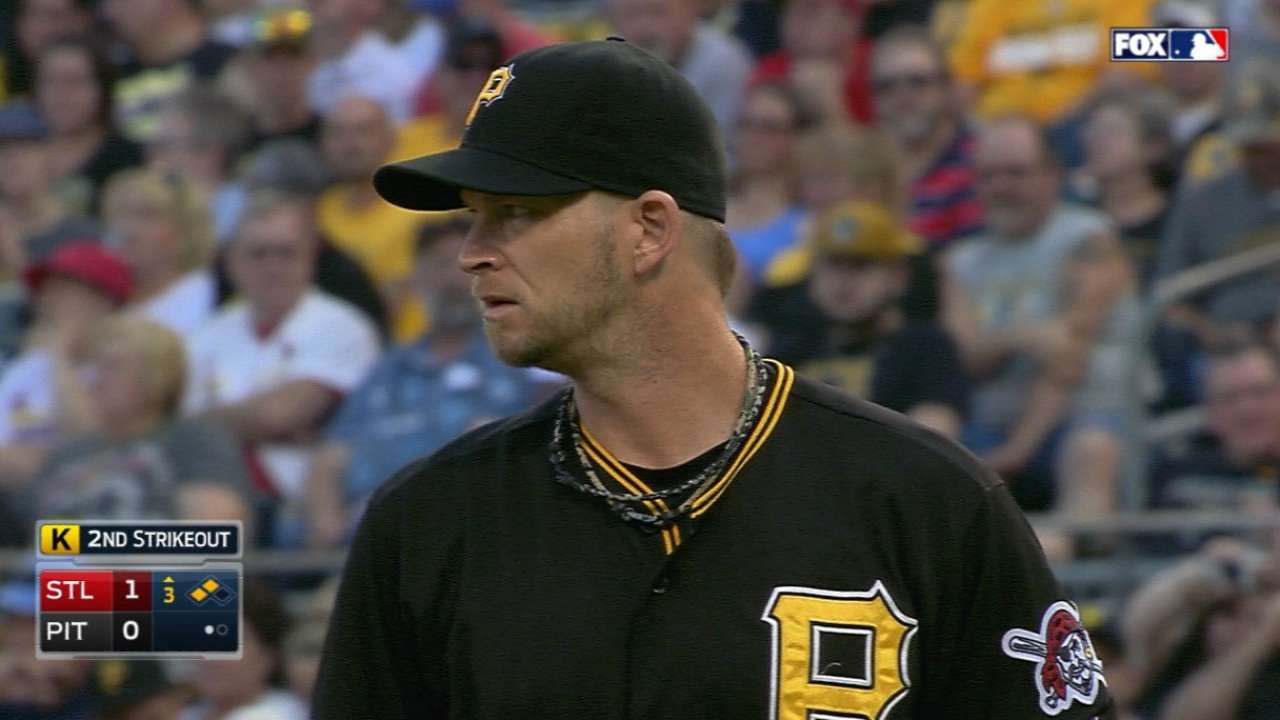 Needs to step up: Gregory Polanco -- With elite speed, Polanco could be a terrific spark plug for this lineup. But he has struggled to get on base to this point in the season, and his woes against left-handers are particularly troubling.
Second-half skinny: The Bucs may not be able to catch the Cardinals, but they should have no trouble making the postseason. The club has a talented, versatile lineup as well as a dependable pitching staff.
REDS
Exceeded expectations: Todd Frazier -- The third baseman has taken his 2014 breakout season to another level in '15. Despite the Reds' poor record, he will get some votes for the NL MVP Award.
Needs to step up: Billy Hamilton -- The speedster can be a difference-maker once he gets on base, but he is not reaching often enough to spark this lineup. Cincinnati needs him to post at least a .300 on-base percentage.
Second-half skinny: Due to an overall lack of roster depth, the Reds have fallen out of the race. Set to possibly deal away multiple veterans, this club could soon look to 2016.
BREWERS
Exceeded expectations: Adam Lind -- The first baseman has stayed healthy this season, and he has combined his abilities to hit for average and power. He is a terrific cleanup hitter, particularly against right-handers.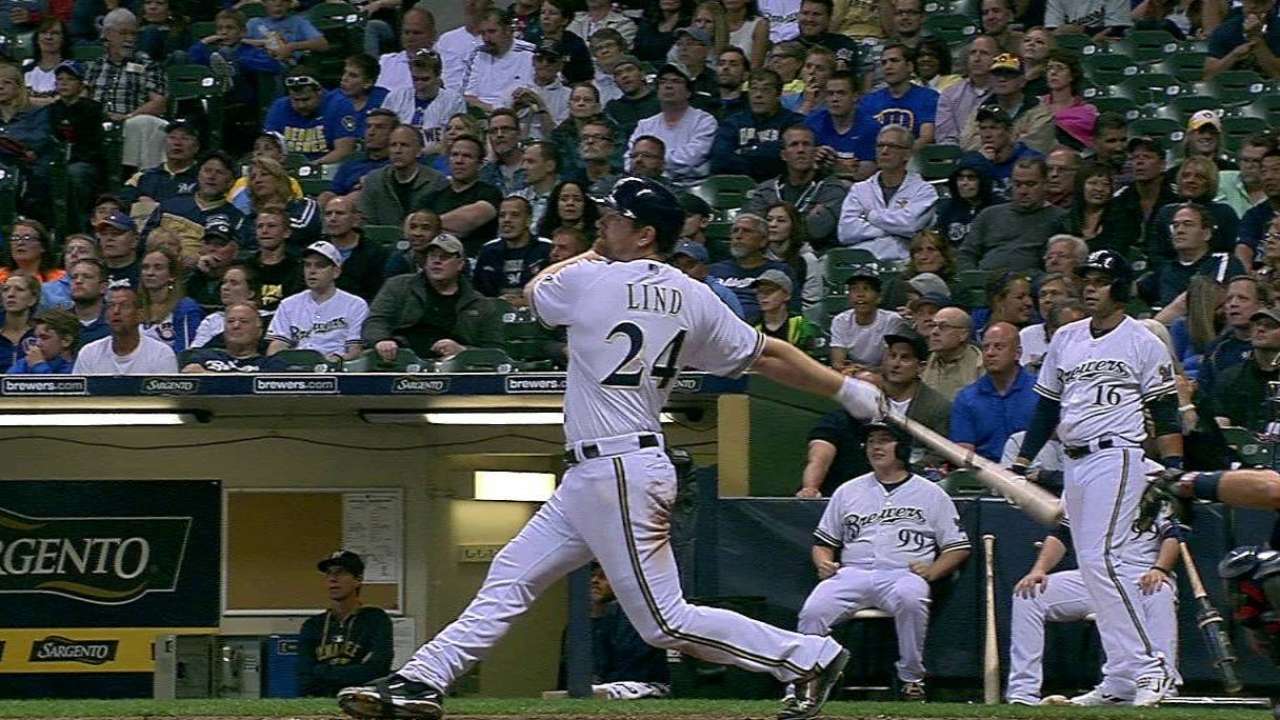 Needs to step up: Kyle Lohse -- Normally a reliable starter, Lohse has faltered this season. He and Matt Garza are two of the major reasons why Milwaukee has fallen out of the postseason race.
Second-half skinny: The Brewers were first-half disappointments, but they certainly have some strong talent, especially in the lineup. They may be sellers at the Trade Deadline, but their cupboard won't be bare for 2016.
DODGERS
Exceeded expectations: Justin Turner -- The versatile fielder has been among the best hitters on the team, and he has solidified the hot corner. He could fill a variety of roles for a club that could play deep into October.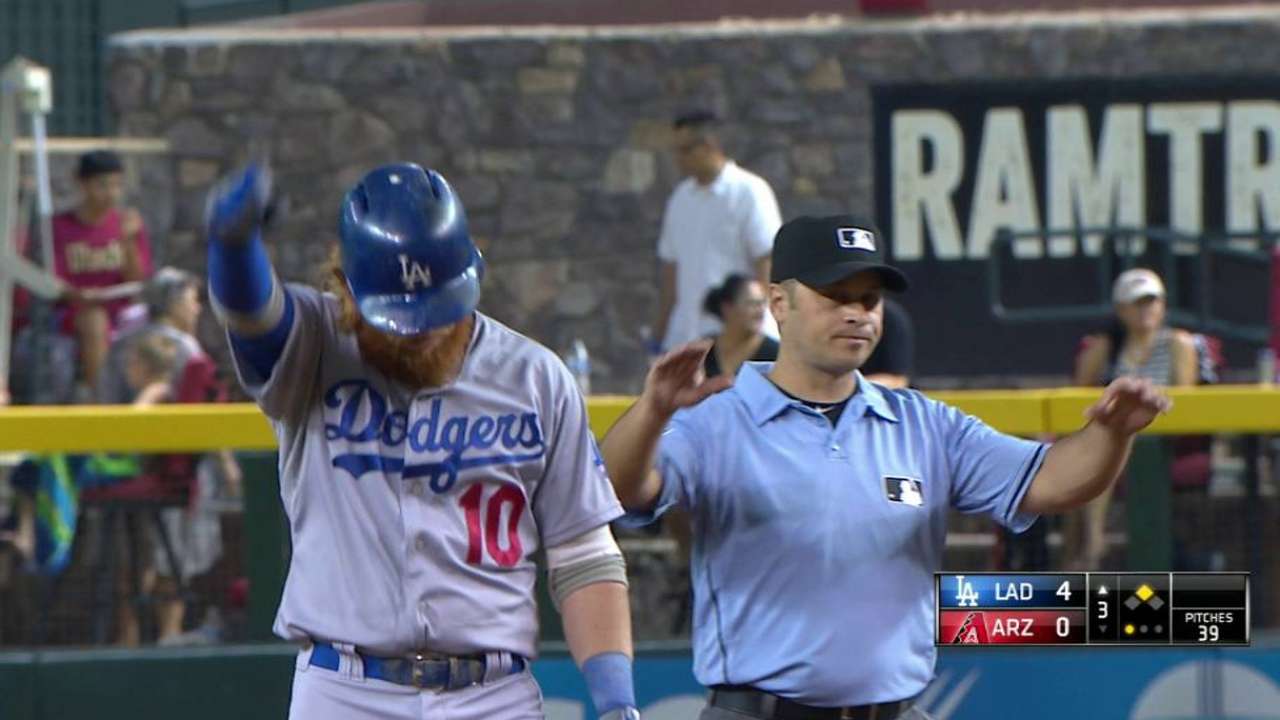 Needs to step up: Jimmy Rollins -- The veteran was expected to be an effective leadoff hitter, but he struggled to get on base in that role. Rollins could really strengthen Los Angeles' lineup by getting on track in the second half.
Second-half skinny: With several star players, the Dodgers could run away with the division. Filling out the back of their starting staff will likely be a key to success.
GIANTS
Exceeded expectations: Chris Heston -- An afterthought entering Spring Training, Heston has emerged as one of the club's most reliable starters, bridging the gap while multiple veteran starters struggled with injuries.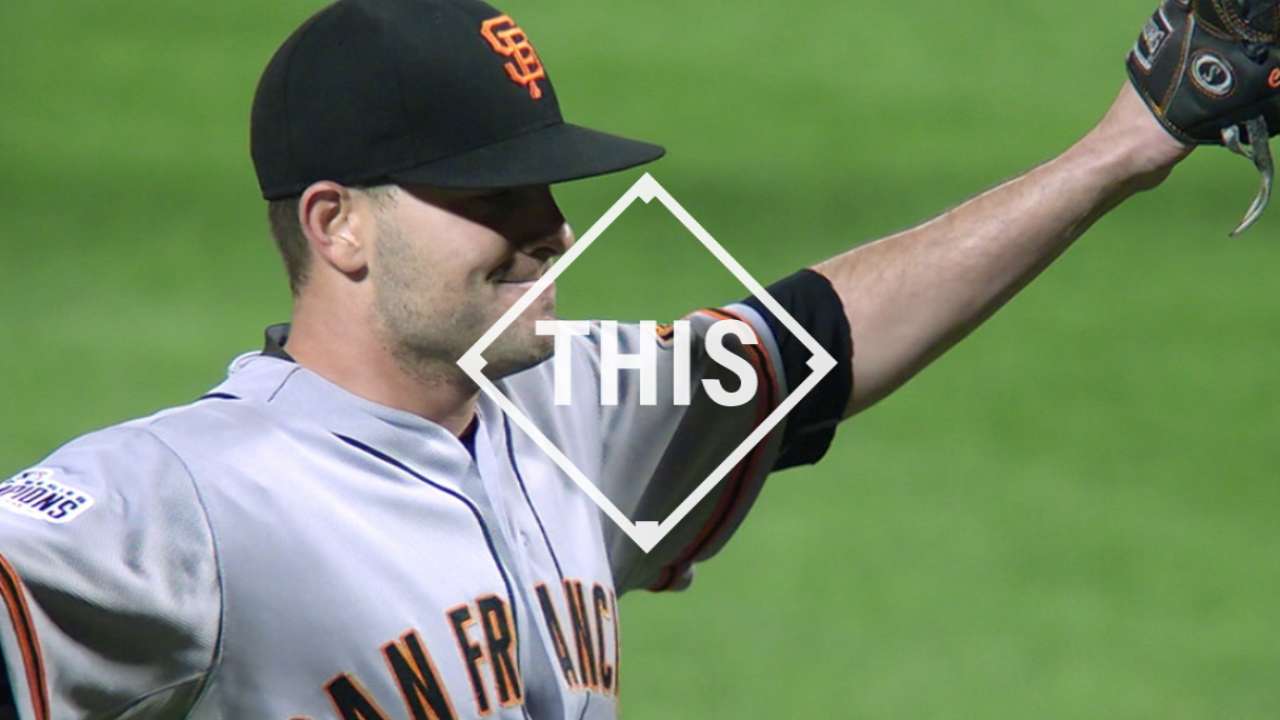 Needs to step up: Jake Peavy -- The veteran dealt with injuries for much of the first half, but he has fared well in recent starts. The right-hander could greatly enhance San Francisco's rotation if he remains healthy and effective down the stretch.
Second-half skinny: The defending World Series champions didn't make a statement in the first half, but they have hung around in the race. The Giants have the veteran presence to make a run at the Dodgers, or at least at a Wild Card spot.
D-BACKS
Exceeded expectations: A.J. Pollock -- After showing glimpses of a breakout last season, Pollock has been among the Senior Circuit's best hitters this season. He is the table-setter the team needs for superstar Paul Goldschmidt.
Needs to step up: Patrick Corbin -- The title of ace carries with it a lot of pressure, especially for a player who is returning from Tommy John surgery, but Arizona needs Corbin to assume that mantle in the second half. The rest of the rotation lacks high-end upside, so Corbin could be a huge asset down the stretch.
Second-half skinny: With a talented offense, the D-backs have maintained a puncher's chance at a Wild Card berth. But a lack of quality rotation options will likely keep them from playing in October.
PADRES
Exceeded expectations: Justin Upton -- Arguably, no one on this club has exceeded expectations, but Upton has at least met them, as he has conquered Petco Park and remained among the best power hitters in baseball.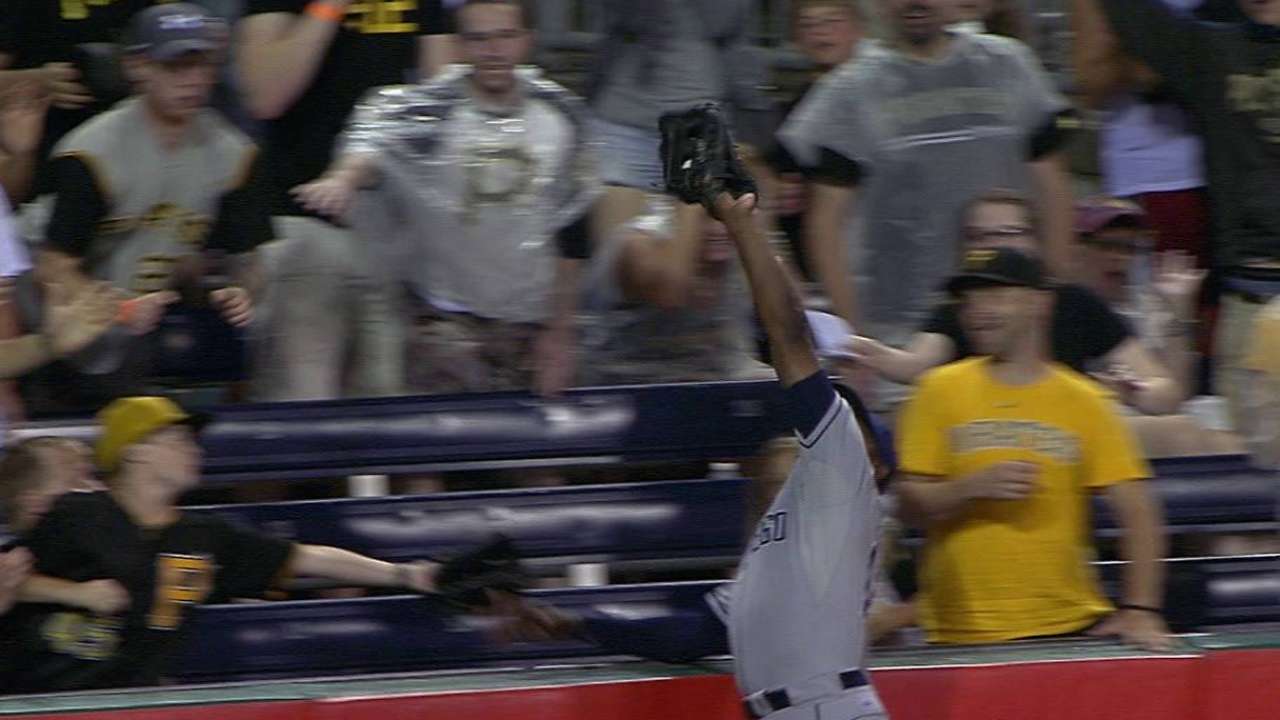 Needs to step up: Matt Kemp -- The outfielder was expected to be a major contributor, but he has been a below-average offensive asset. Getting Kemp on track would be an essential component to making noise in the second half.
Second-half skinny: With several underachieving players, San Diego has been among the most disappointing teams in the Majors. The Padres may choose to be sellers at the Trade Deadline, as they likely lack enough offense to make a surge.
ROCKIES
Exceeded expectations: Nolan Arenado -- The third baseman was being counted on to take a step forward this season, but he instead took a massive leap to become one of the premier hitters in baseball.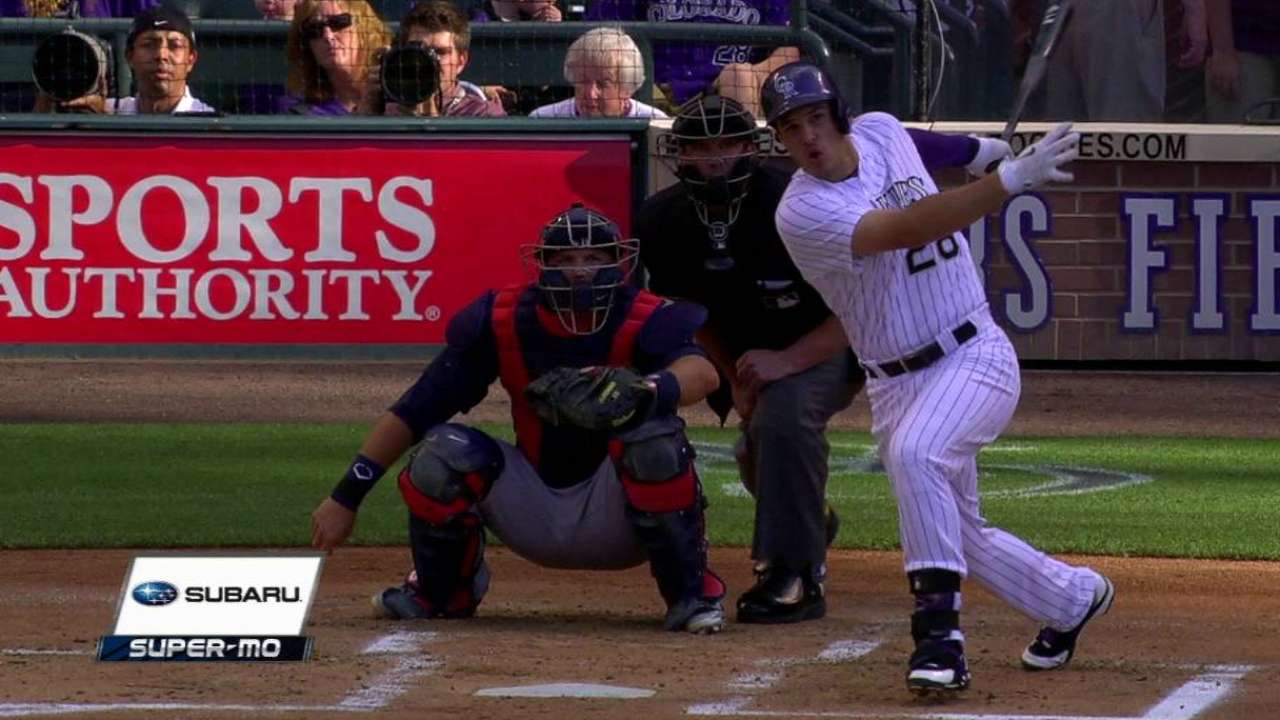 Needs to step up: Carlos Gonzalez -- Gonzalez was supposed to be a major part of the offensive barrage in the first half, but he was no better than an average player. By getting on track, he could either help Colorado surge up the standings or serve as an attractive trade chip.
Second-half skinny: With a lack of reliable starting pitchers, the Rockies have not supported a productive lineup. They may need to make tough decisions on some veteran bats at the Trade Deadline.
Dan O'Dowd is an MLB Network analyst and MLB.com columnist who served as general manager of the Rockies for 15 years, building a National League pennant winner in 2007. Prior to his time with Colorado, he worked in the front offices of the Orioles and Indians. This story was not subject to the approval of Major League Baseball or its clubs.