Harper, Greinke, Bryant top midseason awards
Taking a look back at the best the first half of the season had to offer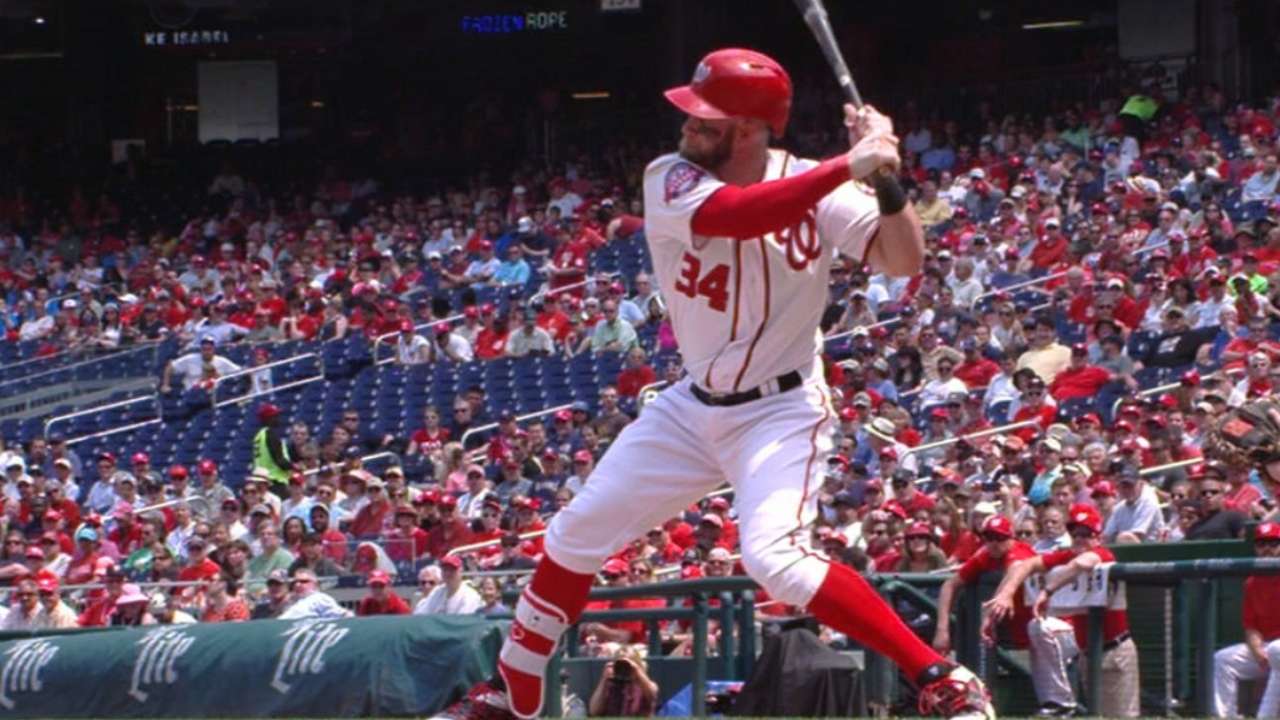 The All-Star break is the ceremonial midpoint of the baseball season, and as we all anxiously await games to get going again on Friday, we polled more than a dozen of our experts and asked them to select the first half's top performers in a number of key categories.
MVP: Bryce Harper, Nationals
THE STAT:
Harper, 22, is slugging .704. No player younger than 26 years old has topped .700 over a full season in the divisional era.
THE BUZZ:
To paraphrase Dennis Green, he is who we thought he was. At 22, he's established himself as one of the game's signature talents. -- Anthony Castrovince
He got hot in early May. So did the Nats. Coincidence? I think not. -- Paul Hagen
ALSO RECEIVING VOTES:
Mike Trout, Paul Goldschmidt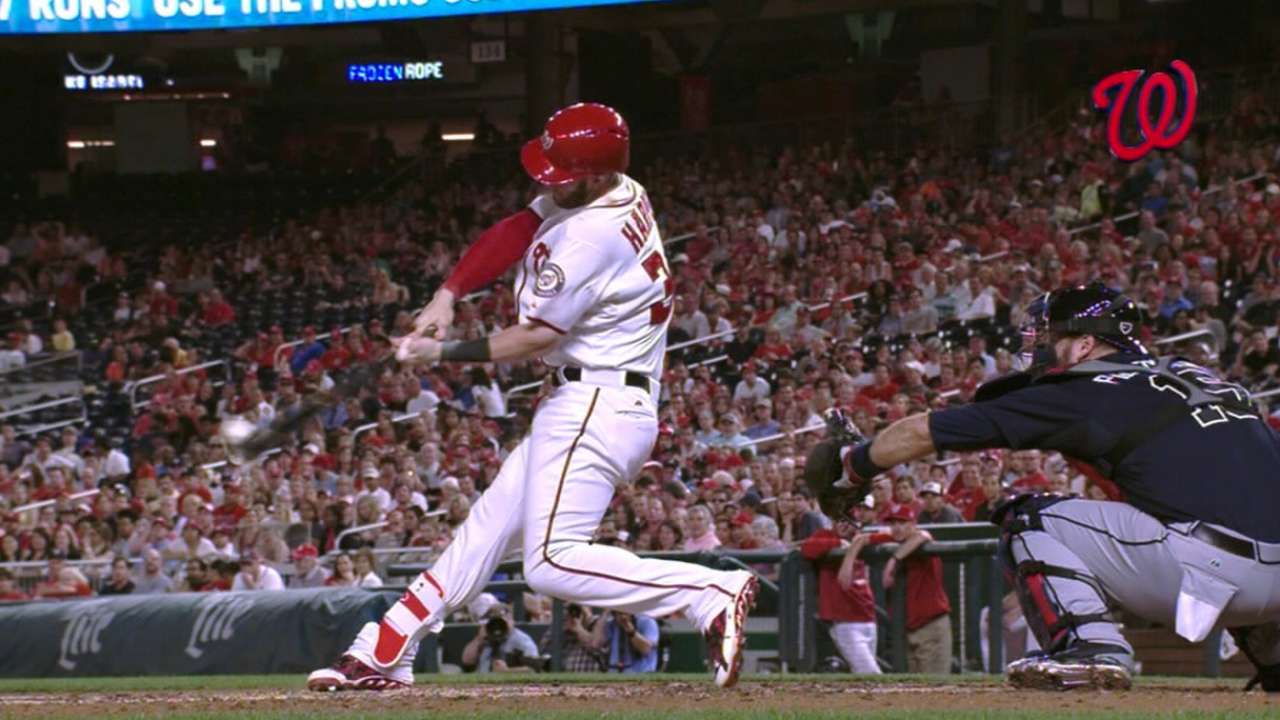 Top starter: Zack Greinke, Dodgers
THE STAT:
He has allowed one run or fewer in 14 of his 18 starts this season.
THE BUZZ:
He gets little run support, but his ERA is minuscule and he is one of the biggest stabilizers on a team that is still in it despite a slew of injuries and a short-staffed rotation. -- Alyson Footer
Max Scherzer has been more spectacular, but Greinke's ERA and consistency give him the nod. -- Lyle Spencer
ALSO RECEIVING VOTES:
Scherzer, Dallas Keuchel
Top rookie: Kris Bryant, Cubs
THE STAT:
Leads all rookies with a .376 OBP, a mark that ranks ninth in the National League.
THE BUZZ:
Meet the new face of the Cubs. He arrived to huge expectations and has fulfilled all of them, both offensively and defensively. Along the way, he's helping transform an entire franchise. -- Richard Justice
No newcomer has played more like a perennial All-Star. Amazingly, you don't get the sense he's even really found his power stroke just yet. -- Phil Rogers
ALSO RECEIVING VOTES:
Joc Pederson, Carlos Correa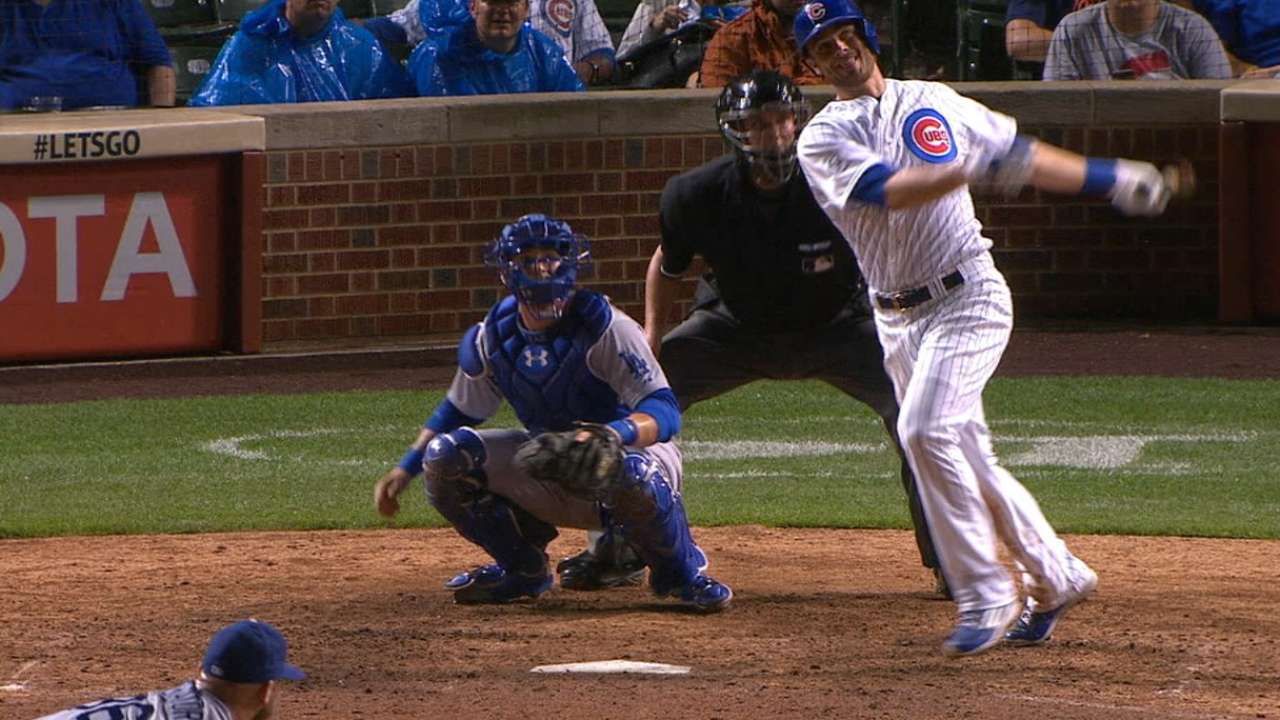 Top reliever: Glen Perkins, Twins
THE STAT:
Leads the American League with 28 saves and has not blown a single save opportunity.
THE BUZZ:
He's the key to the Twins being in the race, making sure that if they have a late lead, they win. -- Tracy Ringolsby
He was perfect for more than three months in save opportunities, helping to transform his team into genuine contenders. -- Mike Bauman
ALSO RECEIVING VOTES:
Wade Davis, Trevor Rosenthal, Mark Melancon
Top manager: A.J. Hinch, Astros
THE STAT:
The Astros currently have 49 wins. In 2013, they had 51 wins the entire season.
THE BUZZ:
He has been a guiding light in helping making the Astros respectable again. He has excelled in game management, player relations and being one of the faces of the franchise. -- Justice
ALSO RECEIVING VOTES:
Paul Molitor, Ned Yost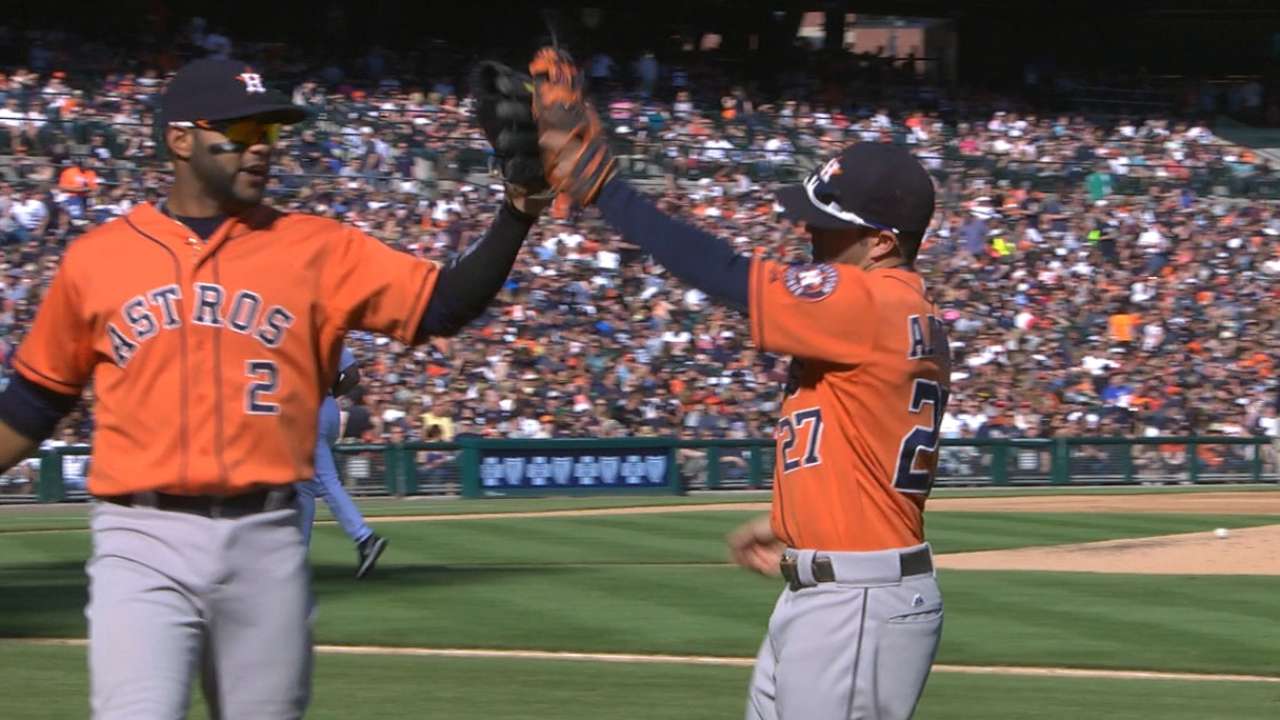 Bounceback player: Prince Fielder, Rangers
THE STAT:
Fielder, who has played all 162 games four times in his career, is once again staying on the field. He leads the AL with 114 hits.
THE BUZZ:
A neck injury limited him to 42 games in 2014, and because of his size people wondered if he was going to fall off rapidly. Apparently not. He's raking like he did in his days in Milwaukee. -- Footer
ALSO RECEIVING VOTES:
Jason Kipnis, Brett Anderson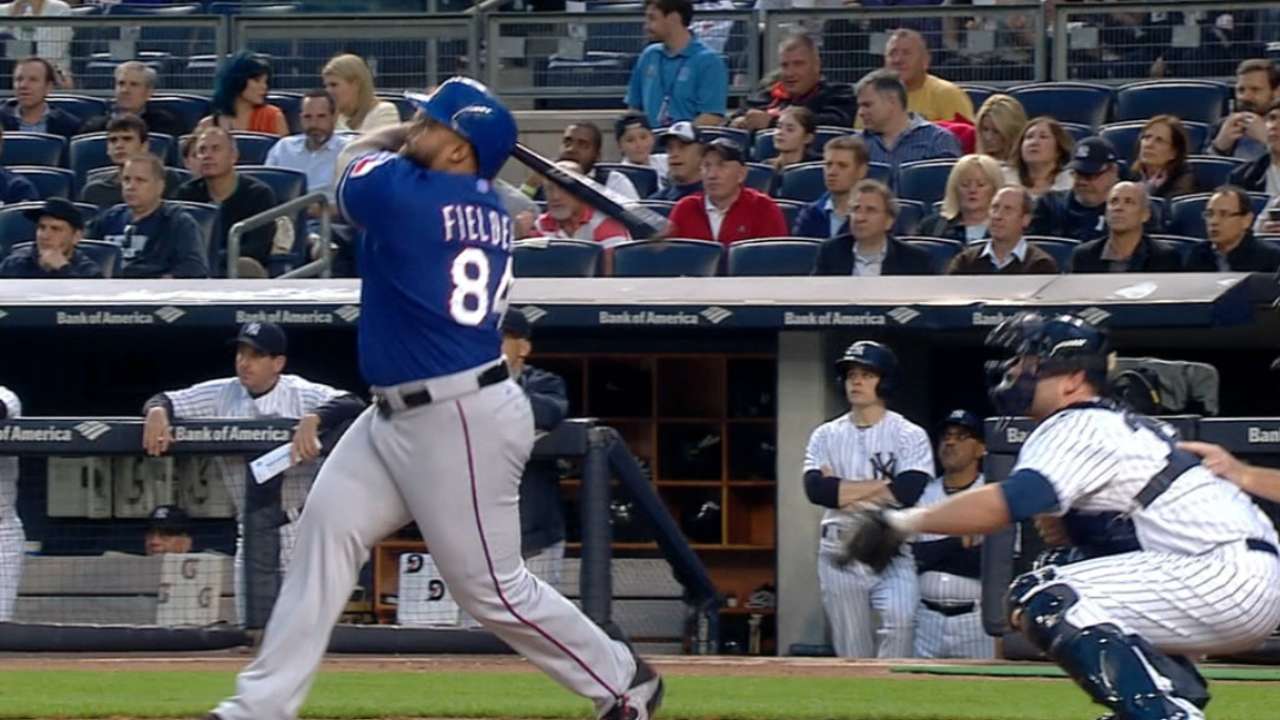 Biggest surprise: Alex Rodriguez, Yankees
THE STAT:
A-Rod has an .898 OPS at the break. The last time he finished with an OPS above .850 was 2009 (.933).
THE BUZZ:
He misses nearly two full seasons and then comes roaring back -- at age 39, no less. Nobody saw that coming. -- Castrovince
ALSO RECEIVING VOTES:
Yunel Escobar, Matt Duffy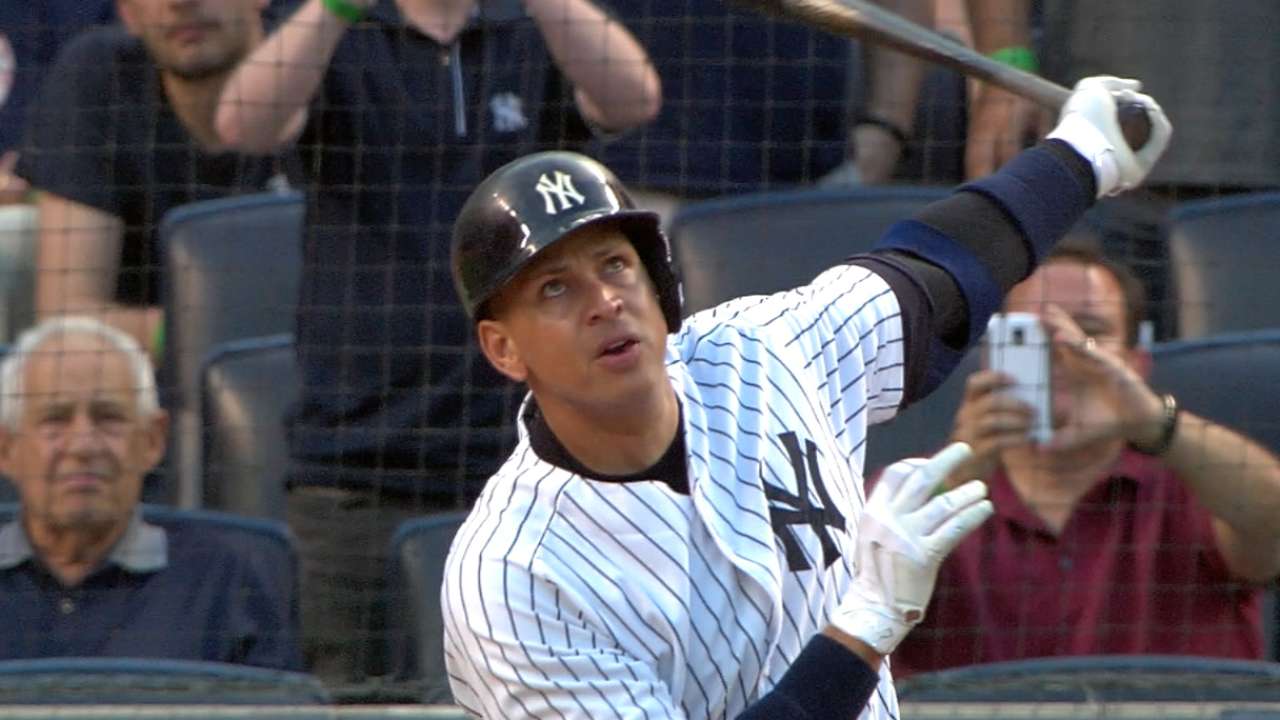 Best single-game performance: Scherzer, June 20
THE STAT:
Scherzer threw a one-hitter in his previous start, and actually had a higher game score (100) in that game than in his no-hitter (97). That combined game score of 197 is the highest on record in a two-start stretch.
THE BUZZ:
He was one pitch away from throwing the 24th perfect game in MLB history when he hit the Pirates' Jose Tabata with a 2-2 pitch. He retired Josh Harrison to finish off the no-hitter, which then was followed by a complete-game one-hit shutout of the Phillies. -- Rogers
ALSO RECEIVING VOTES:
Corey Kluber's 18 strikeouts (May 13), Steven Matz's historic debut (June 28), Harper's three-homer game (May 6)