Giants, Bickford making strong impressions
San Francisco's first-round Draft pick thrilled with organization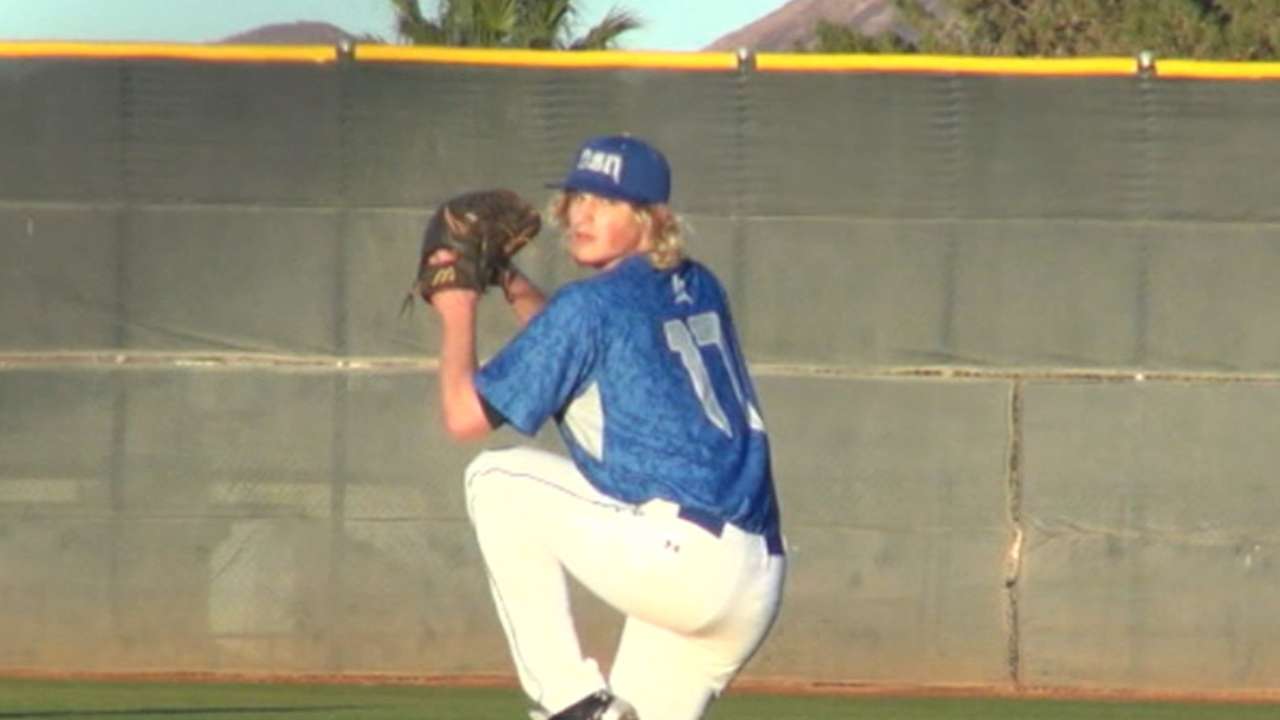 SCOTTSDALE, Ariz. -- First impressions aren't everything, but a good one is always a positive sign. When it comes to strong, positive first impressions, the one the Giants made on Phil Bickford ranks near the top.
"When it was upcoming, this Draft, it was honestly just really cool when it was all unraveling just to see how awesome the Giants' organization is," Bickford said. "They're, top to bottom, a very professional bunch of individuals. It's a blessing to be with them, that's the coolest part."
The Giants selected Bickford with the 18th overall pick of the 2015 Draft.
Two and a half weeks later, the young right-hander, who watched the Draft at home with his mother, father and younger sister, got his first impression of his future home -- AT&T Park.
"It was incredible," Bickford said. "The best part was the atmosphere of the fans they have. They have an incredible fanbase. Just being at the games, it was a blessing. It was fun to watch. While I was there I got lucky because the games were full of hitting, they were fun to watch."
Just as the Giants impressed Bickford from the very beginning, the 20-year old did his best to return the favor.
Bickford went 9-1 with a 1.45 ERA and amassed 86 2/3 innings over 16 starts pitching for the College of Southern Nevada this season and when he made his professional debut on July 10, he was just as good.
Pitching for the Arizona League Giants, Bickford tossed two scoreless innings. He struck out one and allowed a pair of hits.
"I was just trying to throw strikes, keep the ball down, go away when I had to, go in when I had to," Bickford said. "I was pleased with it. It's hard not to be pleased when there's two zeros on the board."
The outing was Bickford's first game action since May 15 so he took it easy and only threw two innings. Nevertheless the Giants were likely pleased with what they saw.
The Giants have not told Bickford whether he will be on a pitch count or innings limit this year, but what he does know is that after the workload he accumulated in college, the organization will be playing it safe.
"I've just been told that it's going to be taken slow," Bickford said.
William Boor is a reporter for MLB.com. Follow him on Twitter at @wboor. This story was not subject to the approval of Major League Baseball or its clubs.