Young arms a boon for Braves in uneven 1st half
Miller emerging as ace as Banuelos, Wisler, Perez show glimpses of future
ATLANTA -- Despite spending portions of the past three months exceeding the expectations that were set after they traded many of their stars this past offseason, the Braves have primarily looked like a club that is in rebuilding mode.
As the Braves move toward the July 31 non-waiver Trade Deadline, they may take on a new look if they trade some of their veterans. But there have been enough encouraging signs from the young starting pitchers to give the club reason to feel it is indeed moving in the right direction as it builds for the future.
FIVE KEY DEVELOPMENTS
1. Finally, a legit ace
Shelby Miller has shown why the Braves were thrilled to gain his presence in their rotation for four years in exchange for one more year with Jason Heyward. Miller's strong first half earned him his first All-Star selection and the right to be mentioned among the game's elite starting pitchers.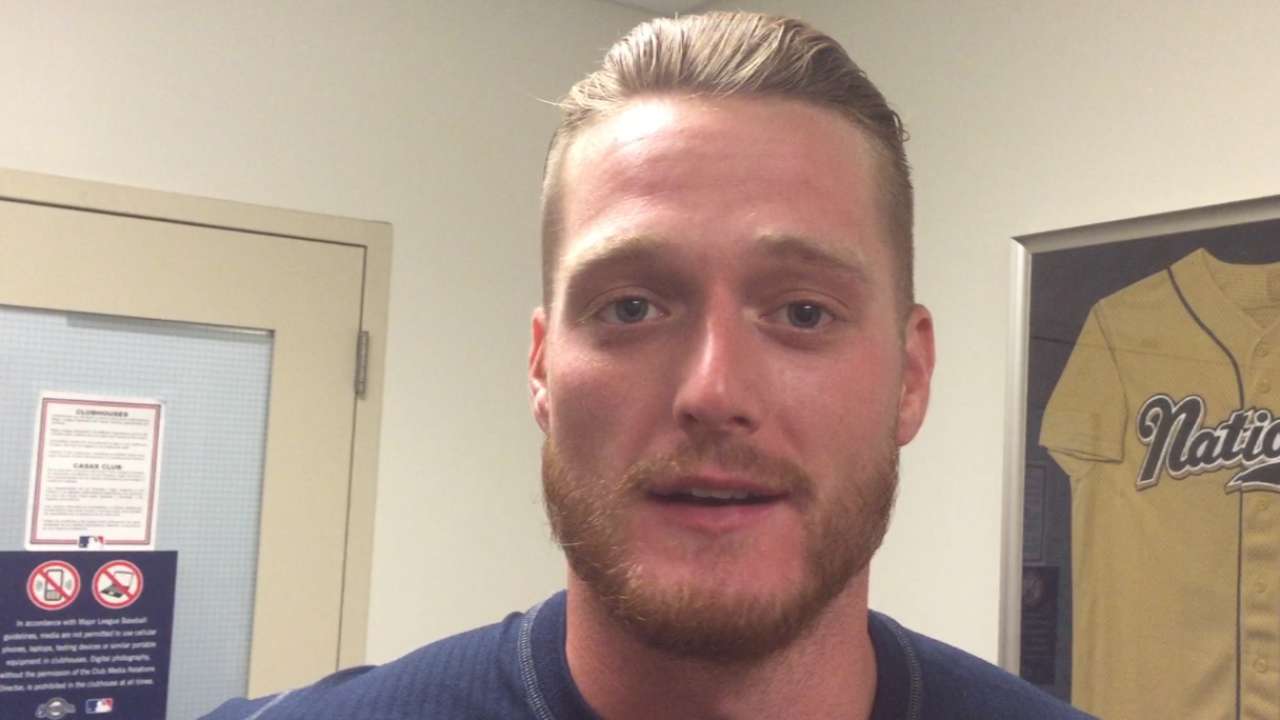 2. Young starters
The Braves have used nine starting pitchers, including four rookies who had never previously started a Major League game. Mike Foltynewicz might end up as a reliever, but Matt Wisler, Manny Banuelos and Williams Perez have all shown early indication that they could spend the next few years in Atlanta's rotation.
3. Grilli and Johnson
Though middle relief has been a problem, Jason Grilli and Jim Johnson consistently teamed to protect late-inning leads. However, Grilli suffered a season-ending left Achilles tendon injury on Thursday, and Johnson's role as the closer might be short-lived, as he stands as an attractive trade piece.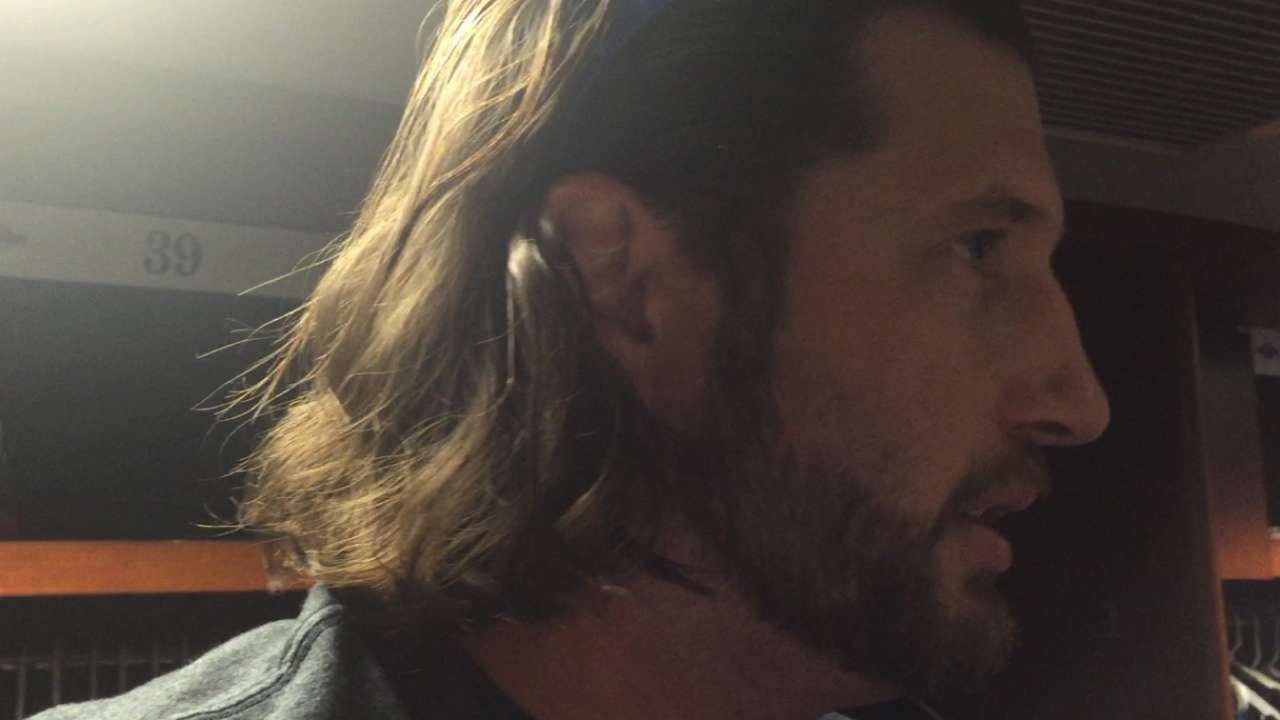 4. A.J.'s influence
Along with fortifying the hole that was created when Christian Bethancourt lost his starting role two weeks into the season, A.J. Pierzynski has surprisingly been a refreshing presence within a young clubhouse that needed the sometimes-brash leadership he and Jonny Gomes provide.
5. Solid trades
The Braves' front office has done what it can to fortify the future and give the current team a chance to remain respectable. The acquisition of center fielder Cameron Maybin the day before the season and the May 27 acquisition of third baseman Juan Uribe filled two big holes.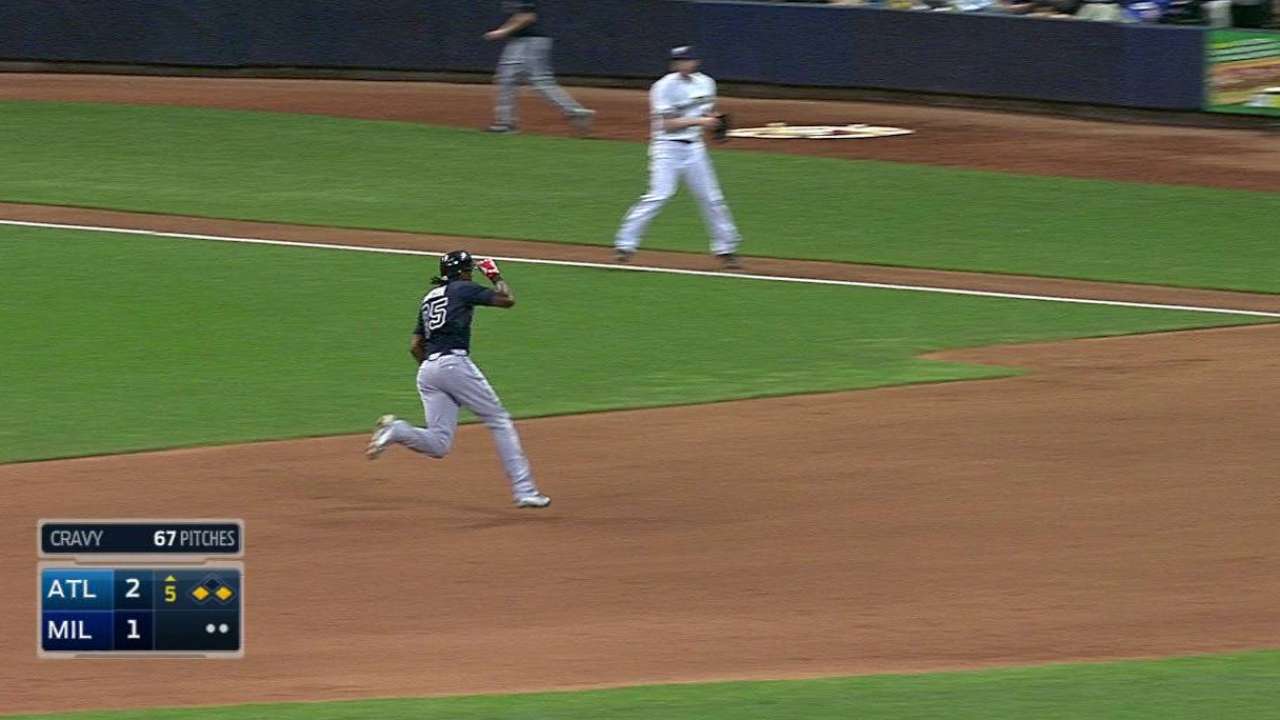 FIVE STORYLINES TO WATCH
1. Trade Deadline
If the Braves were unsure of which direction to take, their current five-game losing streak has seemingly left them no choice but to be sellers before the Trade Deadline. Johnson will almost certainly be moved. The only question is whether the club might also find some value for vets such as Kelly Johnson, Uribe, Pierzynski and possibly even Maybin.
2. Peraza and Mallex
Though Maybin has arguably been the team's first-half MVP, there is still some concern that his value might never be higher. He could also be expendable, because top prospect Jose Peraza and 15th-ranked prospect Mallex Smith are options to open the 2016 season as Atlanta's starting center fielder, depending on their progress at Triple-A Gwinnett.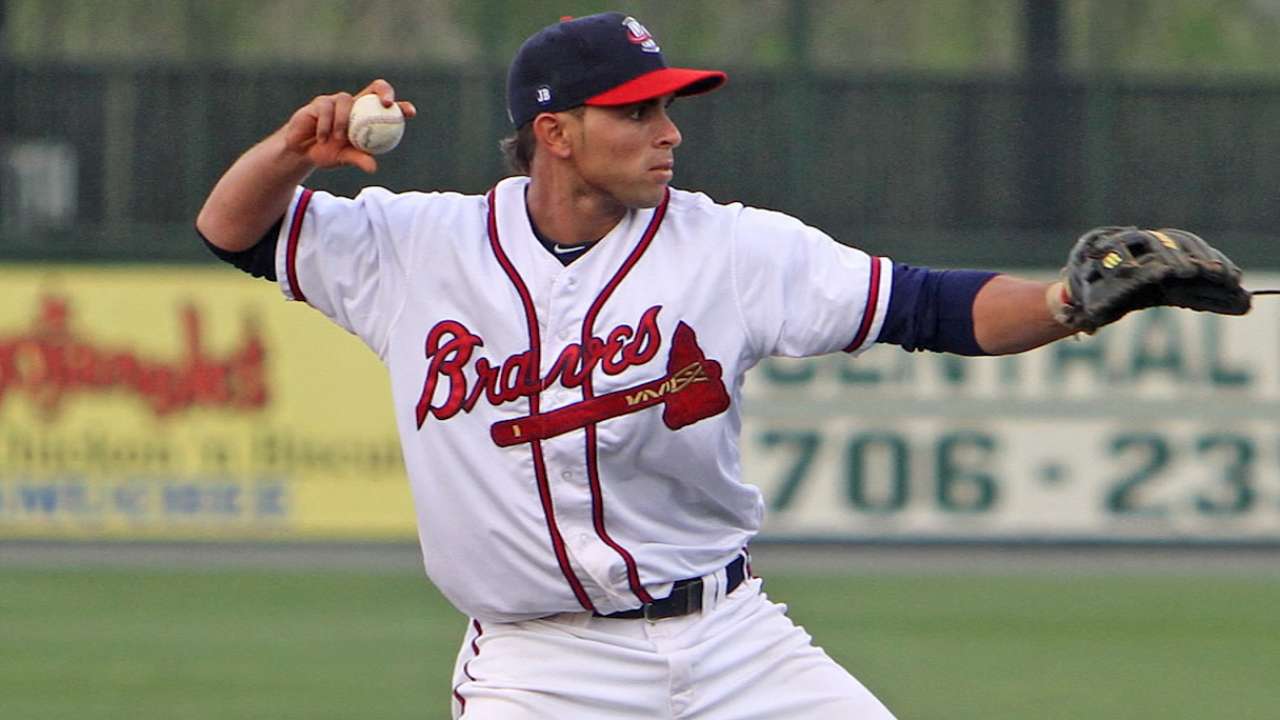 3. Markakis' strength
When the Braves gave Nick Markakis a four-year, $44 million deal, they certainly didn't expect that he'd enter the All-Star break without a home run. At the same time, they realize he is returning from a significant neck surgery, and he has played in all but two games thus far. The club remains confident that Markakis' strength and mobility will continue to improve as he distances himself from the December surgery.
4. Freeman's return
Atlanta's offense has been severely weakened with Freddie Freeman sidelined for nearly a month with a sprained right wrist. There seems to be some hope that Freeman will return before the end of July. But with the club now falling out of contention, the team will be very cautious not to jeopardize Freeman's future value by rushing him back too soon.
5. Which Teheran will it be?
The Braves certainly will not look to trade Julio Teheran now, with his value as low as it has ever been during his professional career. Instead, they are hoping the 24-year-old right-hander will regain his former consistency during the second half and re-establish himself as a front-line starter. If he does, the Braves will have to decide whether it's best to keep him or use him to acquire a power bat this winter.
FIRST-HALF AWARDS
MVP: Maybin. Energized by the Opening Day eve trade that allowed him to play close to his North Carolina home, the 28-year-old outfielder has proven to be the five-tool talent he was projected to be when he was one of the game's top prospects.
Cy Young Award: Miller. As he has further transitioned from a thrower to a pitcher who now can rely on a sinker and cutter, Miller has proven to be Atlanta's first legitimate ace since John Smoltz warranted that description in 2005 and '06.
Rookie: Perez. Though he was the least-touted rookie to join Atlanta's rotation this year, the right-hander stabilized the rotation for a little more than a month until he was sidelined by a bruised left foot on June 26.
Top reliever: Grilli. As he notched 24 saves in 26 opportunities before his injury, Grilli lessened concerns about Craig Kimbrel's departure.
PLAYERS TO WATCH IN SECOND HALF
Freeman: The Braves hope he will return by the end of this month, but it remains to be seen if his wrist will be healthy enough for him to provide his usual production in the middle of the lineup.
Jace Peterson: Though he has been targeted to serve as the club's second baseman over the next few years, Peterson will need to finish the season strong to silence talk that Peraza should be given the position next year.
Teheran: If Teheran turns things around in the second half, Atlanta will have to decide whether to keep him or use him as a trade piece.
Mark Bowman is a reporter for MLB.com. This story was not subject to the approval of Major League Baseball or its clubs.