Tests await Brewers as they enter 2nd half
Divisional play one hurdle club faces after shutting door on tough start to 2015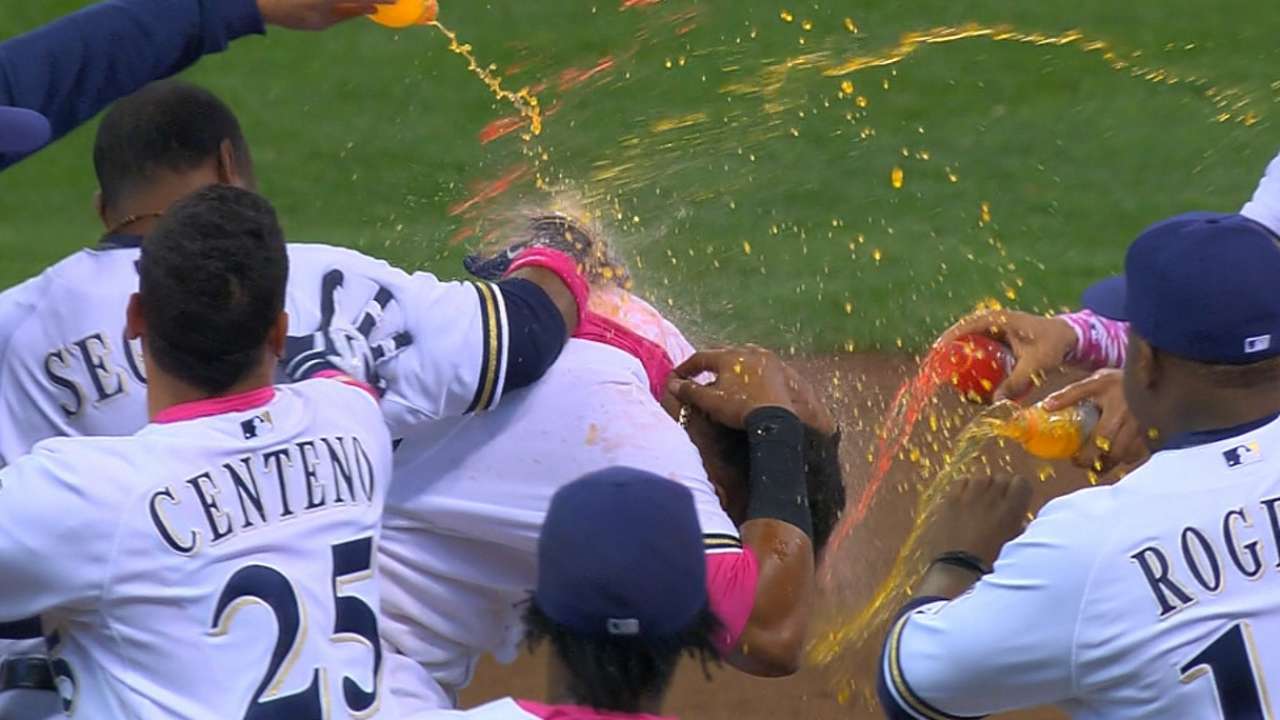 MILWAUKEE -- The Brewers finished a tough first half with back-to-back series losses to the Braves and Dodgers, and manager Craig Counsell sees more challenges ahead as the team returns from the All-Star break.
"Really, we've been in a stretch with non-divisional play, and we're going to get back in the second half of the season to a lot of divisional play," said Counsell, whose team resumes play Friday night with the start of a home series against the Pirates. "And we're playing in the best division in baseball. That's not arguable, for me. So the schedule is going to create real challenges in the second half."
Forty-two of Milwaukee's remaining 70 games are against National League Central rivals, including 20 games in September and early October against the front-running Cardinals, Pirates and Cubs.
Here's a look at where the Brewers have been, and why we will continue to follow them in the second half.
FIVE KEY DEVELOPMENTS
1. Brutal start
A 10-0 loss to the Rockies on Opening Day proved an omen of what was to come. The Brewers started the season 0-4, 2-13 and 5-18, leading to manager Ron Roenicke's dismissal on May 3.
2. A new leader
Before a playing career that included two World Series victories, Counsell grew up around the Brewers because his father, John, worked in the club's front office during the 1980s. According to principal owner Mark Attanasio, Counsell was an obvious choice to take over after Roenicke was dismissed.
3. Losing Lucroy
The injury bug bit a number of Brewers regulars, including pitcher Wily Peralta, second baseman Scooter Gennett and center fielder Carlos Gomez. But nothing hurt more than the foul tip that fractured catcher Jonathan Lucroy's left big toe on April 20, leading to a five-week stint on the disabled list.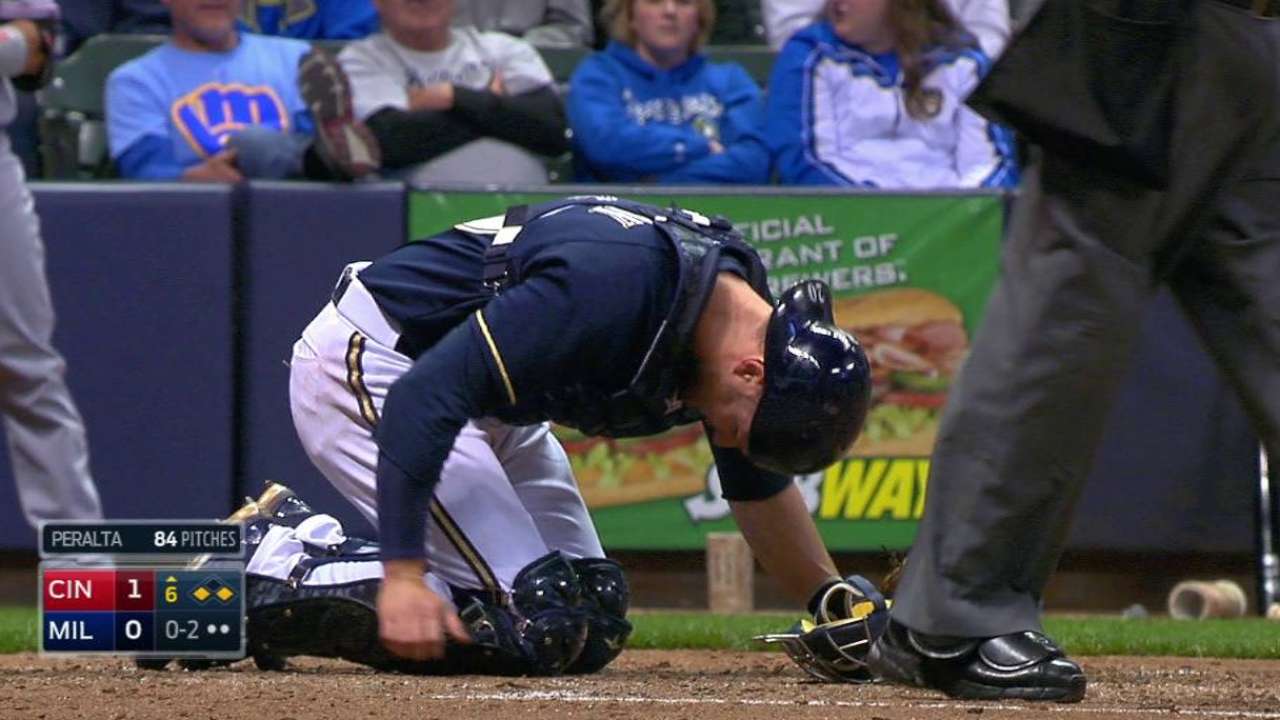 4. Home woes
Milwaukee has long thrived in the hitter-friendly confines of Miller Park, but this season, the home field has provided a distinct disadvantage. The home fans watched their team post Major League Baseball's poorest home record in the first half (16-28) while allowing the most home runs in home games (72) of any big league team.
5. K-Rod, Braun to ASG
The last piece added to the Brewers' 2015 puzzle proved its best, as Francisco Rodriguez authored a sensational first half that sent him to his sixth career All-Star Game presented by T-Mobile. Right fielder Ryan Braun joined Rodriguez at the last moment, added to the NL roster on Sunday.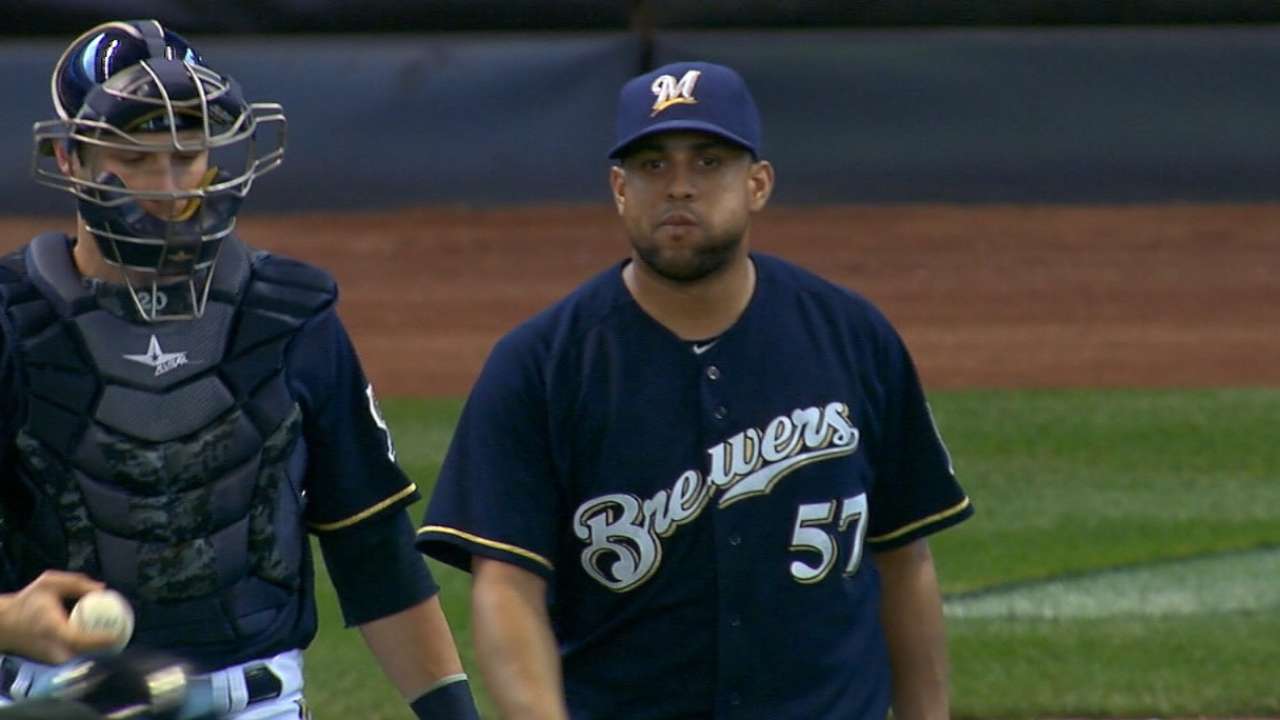 FIVE STORYLINES TO WATCH
1. Hitting the reset button
Attanasio and GM Doug Melvin have resisted the word "rebuilding" when discussing the Brewers' immediate future, but some sort of retooling seems in order. Among the players who will be discussed before the July 31 non-waiver Trade Deadline are free agents-to-be Kyle Lohse, Gerardo Parra and Aramis Ramirez. If Milwaukee goes for more of an all-out rebuild, it will also have to consider dealing more core players like Gomez and shortstop Jean Segura.
2. Melvin's future
Despite the possibility of a multiyear rebuild, Melvin is in the final year of his contract. He and Attanasio have had talks about Melvin's future, but they have offered fans no information about the organization's long-term front-office structure. One scenario has Melvin moving into a club president role and Attanasio hiring a new GM.
3. End of the line for Ramirez
Veteran third baseman Ramirez announced in Spring Training that 2015 will be his final season. A hot streak in late June and early July showed he still can produce, and it also amplified questions about whether Ramirez will finish his career in a Brewers uniform or be traded to a contender.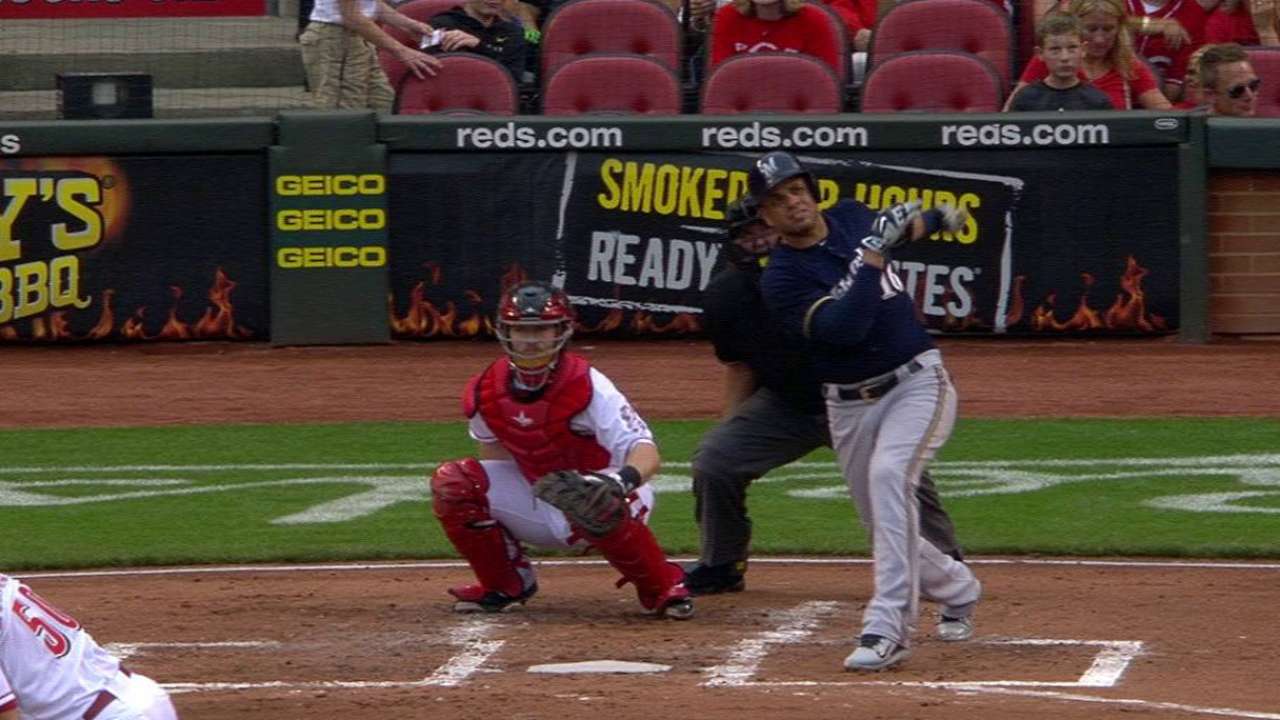 4. Getting healthy
When pitcher Matt Garza comes off the disabled list after the All-Star break and Peralta returns later this month, Milwaukee hopes to finally play with the team that broke camp back in April. Injuries prevented Roenicke and Counsell from playing with all of the team's talent for all but a handful of games in the first half.
5. On to Orlando
The Brewers will have to add top prospect Orlando Arcia to the 40-man roster in November to protect him from December's Rule 5 Draft, increasing the likelihood that the slick-fielding shortstop will find his way to the big leagues by September at the latest. He had a terrific first half at Double-A Biloxi.
FIRST-HALF AWARDS
MVP: Adam Lind. Close call between Lind and Braun, but Lind leads the way in RBIs and provided a needed left-handed bat.
Cy Young: Mike Fiers. Leads Milwaukee's pitchers in WAR, but more than that, helped stabilize a reeling staff during a particularly rough patch in early June.
Rookie: Taylor Jungmann. Will have to do it over a much longer period of time, but his final two starts before the break were eye-opening.
Top reliever: Rodriguez. Did not allow a run in any of his 19 save situations.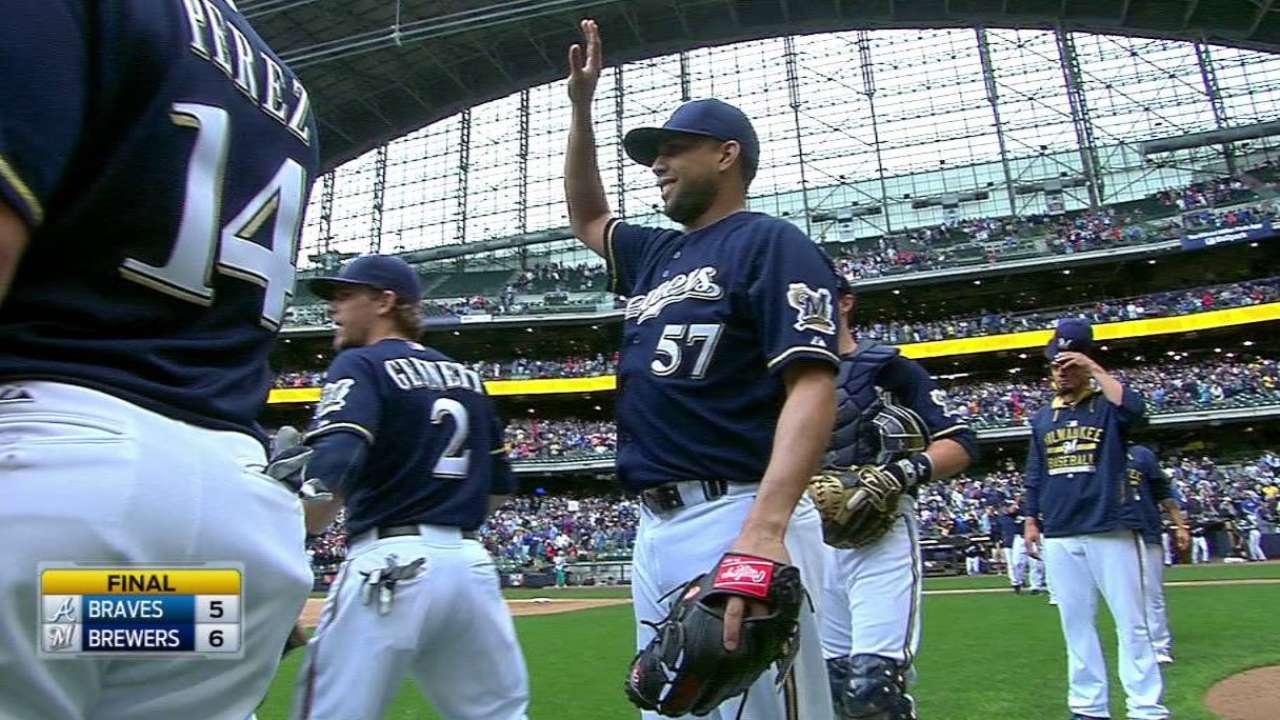 PLAYERS TO WATCH IN SECOND HALF
Braun: Underwent another cryotherapy procedure in early June, but his troublesome thumb held up well enough to send him to the All-Star Game. Producing at a high level for a full year would be a big deal.
Lohse: Coming off four straight sensational seasons, Lohse mysteriously endured the poorest first half of his career. Can he get hot and boost his trade value?
Jungmann: The early returns were terrific for the former first-round Draft pick, but will his funky cross-body delivery continue to fool opposing teams when they get a second and third look?
Adam McCalvy is a reporter for MLB.com. Follow him on Twitter @AdamMcCalvy, like him on Facebook and listen to his podcast. This story was not subject to the approval of Major League Baseball or its clubs.