All-Star legacy effort gets fitting finale in Cincy
Manfred, Reds officials attend dedication of Boys & Girls Club activity center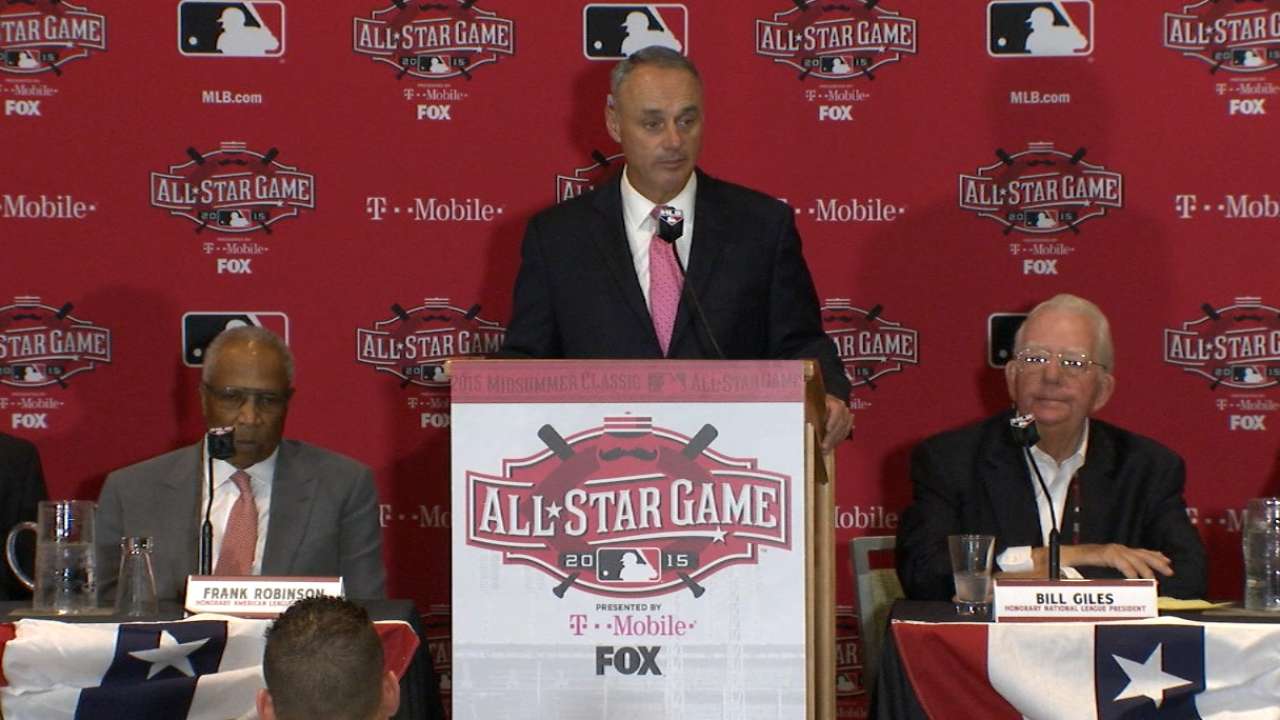 CINCINNATI -- MLB Commissioner Rob Manfred and Reds officials were on hand Tuesday morning to take part in the dedication of an activity room at the new Larry and Rhonda Sheakley Boys & Girls Club.
MLB and the Reds contributed toward the cost of construction of the new facility, which is in the Price Hill neighborhood. The new 17,000-square-foot Boys & Girls club will also feature a learning center and kitchen. The activity center gymnasium will serve as a multisport surface with batting cages and bleacher seating.
"Here in Cincinnati, our largest All-Star legacy project is the activity center here at this Boys & Girls Club," Manfred said during the presentation. "This activity center will provide a safe environment for kids to grow and learn, and it will enable this Boys & Girls Club to double the number of kids it can serve.
"I'm confident that this great new facility will produce really important members of this community when they are adults, and if we're lucky, it may produce a baseball player or two."
• MLB, MLBPA join for youth baseball, softball
The dedication event also included local Boys & Girls Club members singing "Take Me Out to the Ball Game" and appearances from multiple Major League mascots.
"An All-Star Game may only come around every 25-30 years, but kids will come into this place every day seeking hope and opportunity," said Reds president and chief executive officer Bob Castellini. "... We are so grateful to be a part of this facility."
The dedication event at the new Rhonda and Larry Sheakley Boys & Girls Club was the final of nine All-Star community legacy dedications that occurred during All-Star Week. Through the program, MLB, the Reds and other sponsors raised approximately $8 million to help renovate baseball fields and other similar facilities in the greater Cincinnati area.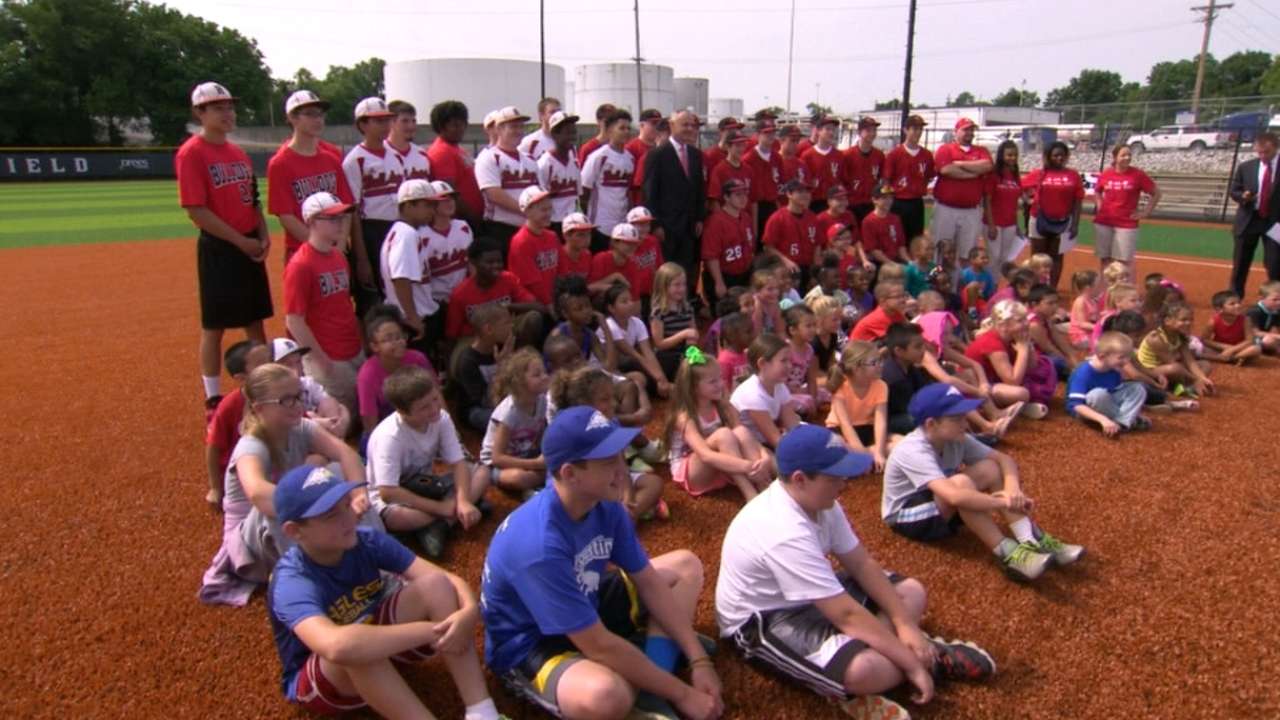 Former Reds second baseman and Hall of Famer Joe Morgan was in attendance Tuesday morning. Morgan, who is a Boys & Girls Club alum, said the effort MLB has invested into the new legacy projects is phenomenal and important for the youth in those areas.
"Really, I'm dumbfounded to see how much they have done with these legendary projects and all the other stuff they've done," Morgan said. "You got to remember, I started a long time ago, and the Commissioners before Mr. Manfred and of course before Bud [Selig], this wasn't priority, you have to remember that. Baseball back in my day, they weren't building Boys Club gyms, they weren't building the fields, they weren't doing all of that."
Robert Bondy is an associate reporter for MLB.com. This story was not subject to the approval of Major League Baseball or its clubs.