What do Mets need in 2nd half to contend?
After riding pitching before break, club must find way to get offense to click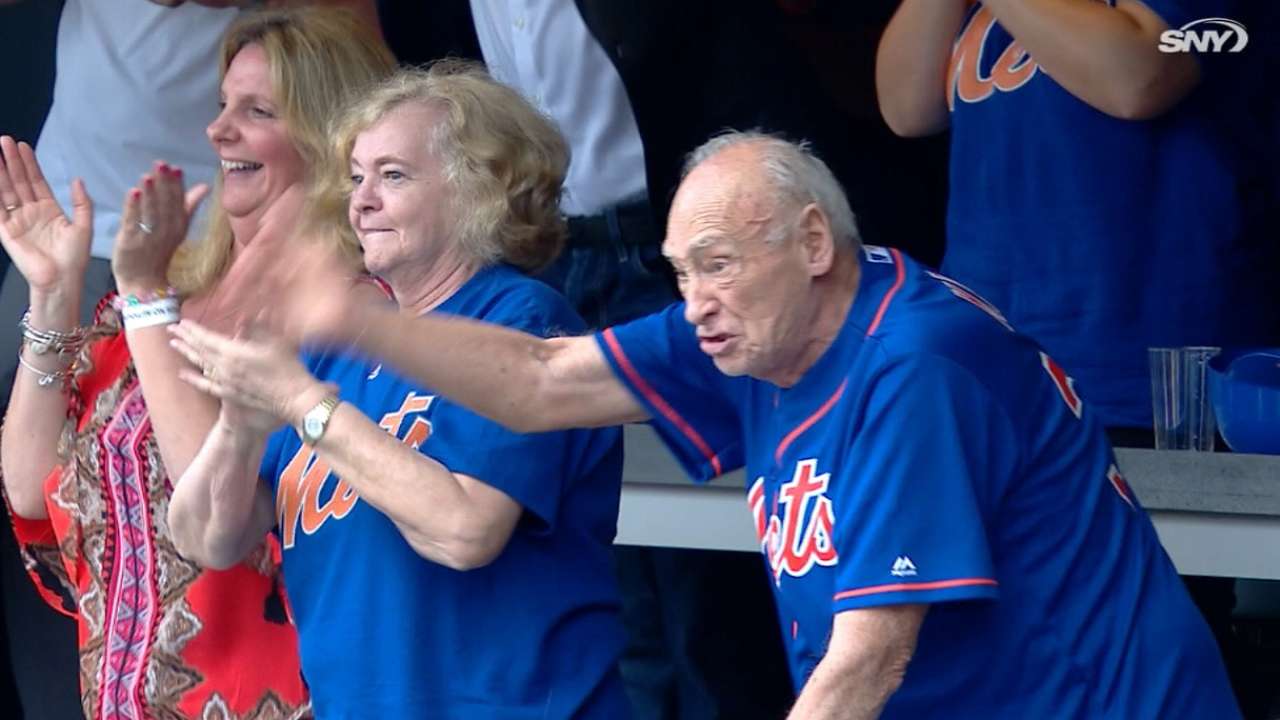 CINCINNATI -- It's almost incomprehensible to think the Mets team that won 11 straight games in April was the same one that struggled so mightily in May and June, only to roar back to life in early July. But that is precisely who the Mets were during the first half of the season.
Who they'll become is the question.
The Mets still have legitimate playoff aspirations, along with plenty of issues. Here's a look at what faces the Mets now that the All-Star break has drawn to a close.
FIVE KEY DEVELOPMENTS
1. David Wright's future in jeopardy
There's no other way to put it: Wright is in trouble. Even if he returns from spinal stenosis later this summer, there are no guarantees he will be the productive everyday player the Mets once knew. Nor is there much precedent for this injury in baseball; there's little the Mets can do besides cross their fingers and hope for the best.
2. Cy deYoung
Due to all the attention Matt Harvey grabbed this spring, Jacob deGrom somehow managed to glide through largely unnoticed. Yet last season's National League Rookie of the Year Award winner can't avoid the spotlight now. He was one of the best pitchers in baseball throughout the first half, accelerating into his first All-Star appearance.
3. Harvey? Still Harvey
And that's all that matters. Harvey hasn't been perfect in his first season back from Tommy John surgery. But he's been as good as the Mets possibly could have imagined, regularly dialing his fastball into the upper 90s, while possessing pinpoint command in all but a few starts.
4. One reliever's loss is another's gain
The Mets weren't thrilled when Major League Baseball gave Jenrry Mejia an 80-game suspension for a positive performance-enhancing drug test. Yet out of that situation's ashes, Jeurys Familia seized the closer's role and rapidly developed into one of baseball's best. He could remain so for a long time to come.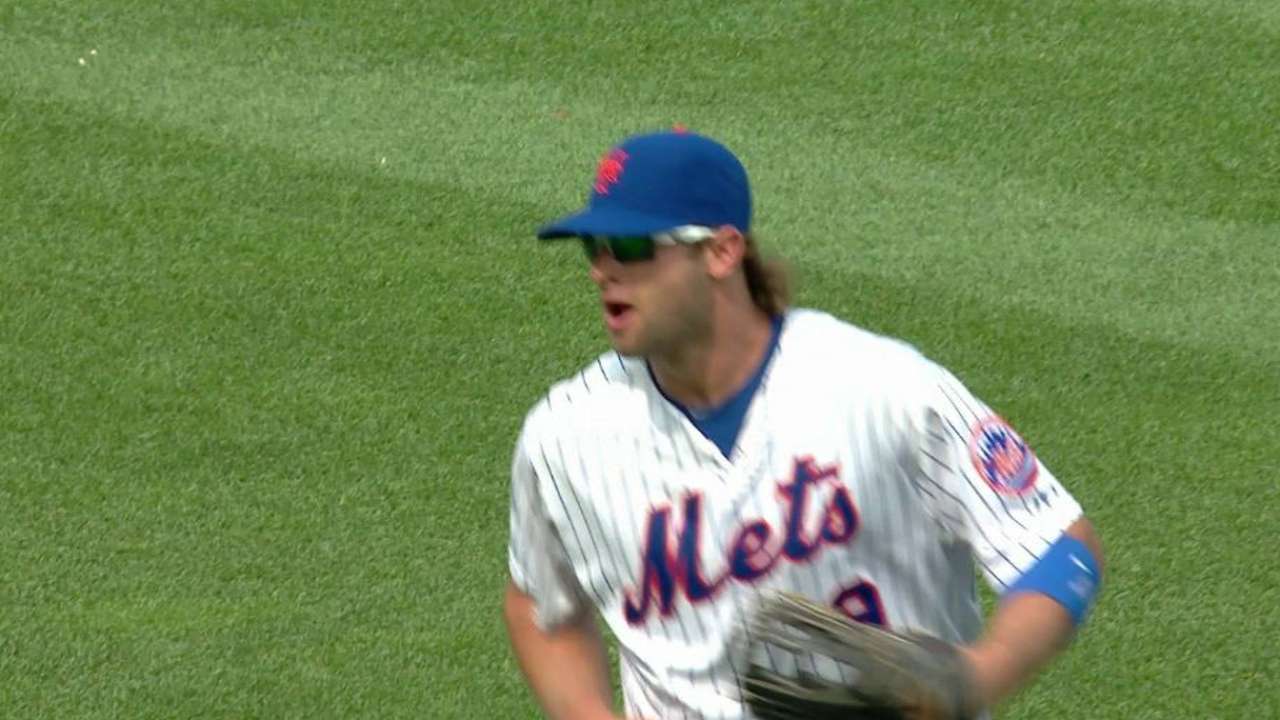 5. Where's the offense?
Lucas Duda hit for a time, until he didn't. Same with Curtis Granderson, Wilmer Flores and just about everyone else on the Mets. Rarely were any two Mets hitters hot at the same time, resulting in one of the NL's worst offenses for much of the first half.
FIVE STORYLINES TO WATCH
1. Will Wright be all right?
There's a reason why the third baseman tops both these lists. Wright is as important a player as the franchise has ever had, both on and off the field. How he bounces back from stenosis will have significant effects not just on this season, but on the Mets' overarching strategy in years to come.
2. How much help will the Mets find from outside?
Plenty of trade rumors have circled the Mets already, from the modest (Ben Zobrist) to the ambitious (Justin Upton) to the not-gonna-happen (sorry, Troy Tulowitzki fans). What all of them have in common is potential to solve the aforementioned offensive crisis, but the Mets must be willing to part with dollars and prospects to make a significant deal happen.
3. Is Michael Cuddyer cooked?
A knee injury severely limited Cuddyer's playing time heading into the break, but the results before that were not pretty. The Mets sacrificed $21 million and a first-round Draft pick to sign the 36-year-old last winter, believing him to be the surest thing available on the open market. Especially with Wright out, the Mets desperately need Cuddyer to start making good on that contract.
4. How far can pitching carry the Mets?
From deGrom to Harvey, Steven Matz, Noah Syndergaard and even veterans Jon Niese and Bartolo Colon, Mets starting pitchers have carried the team all summer. It's hardly fair to ask them to continue doing so, but regardless of whether the Mets swing a trade or two, this group will need to remain excellent for them to play in October.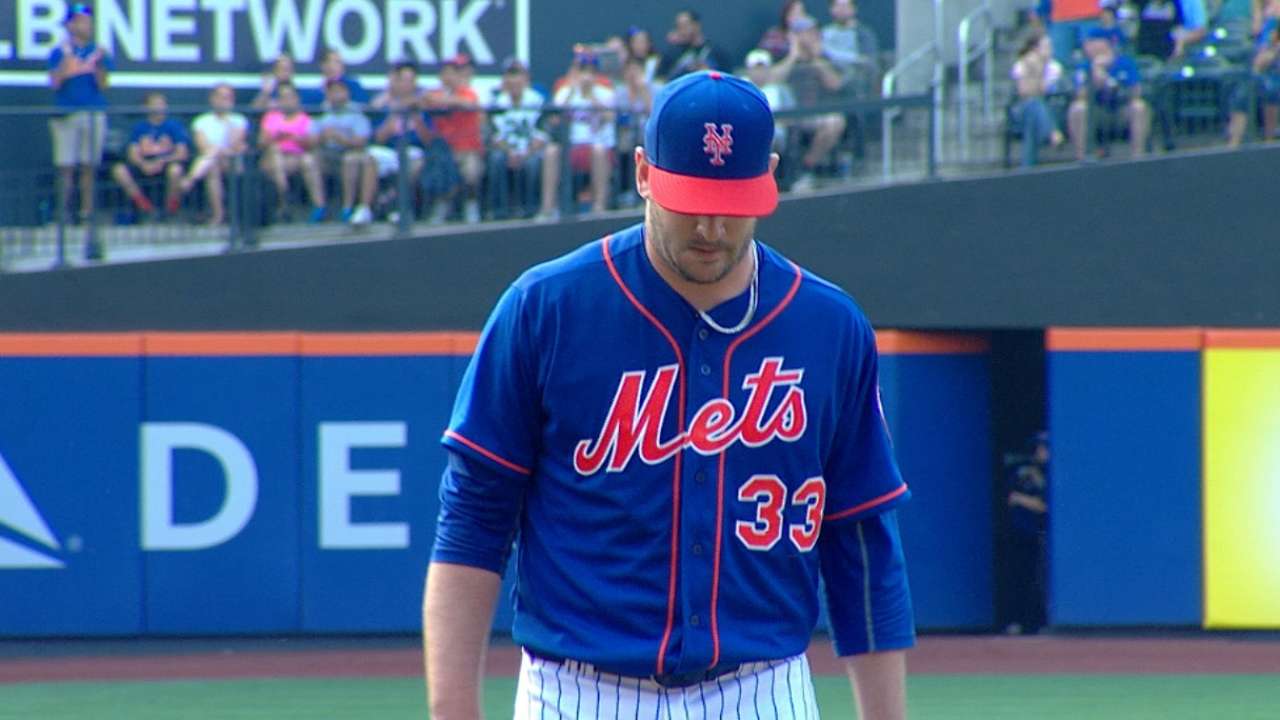 5. Did someone say October?
The Mets haven't played a postseason game since 2006. Their motto heading into this season was essentially "playoffs or bust," but without more offense in the second half, it's difficult to expect them to make the necessary push. That said, the Mets are in the thick of contention as the break draws to a close; they'll spend the rest of this season trying to prove they belong.
FIRST-HALF AWARDS
MVP: deGrom. Pitching has been carried the Mets, and deGrom has been their best pitcher. As such, he's the MVP.
Cy Young: deGrom. Many expected regression, but deGrom has only grown better.
Rookie: Syndergaard. With a nod to Matz, who's also been terrific, Syndergaard had a head start on top rookie honors.
Top reliever: Familia. Thrust into the closer's role in mid-April, Familia has since developed into one of the game's best.
PLAYERS TO WATCH IN SECOND HALF
Wright: Spinal stenosis limited him to eight games in the first half. Will the Mets' most important player ever be the same?
Travis d'Arnaud: Like Wright, it's a matter of whether he can stay on the field. The Mets' starting catcher has been excellent when healthy.
Harvey: He's passed every test the Mets have thrown his way since Tommy John surgery; how about the fatigue from a six-month season?
Anthony DiComo is a reporter for MLB.com. Follow him on Twitter @AnthonyDiComo and Facebook, and listen to his podcast. This story was not subject to the approval of Major League Baseball or its clubs.