MLB.com Columnist
Fred Zinkie
Honoring fantasy standouts of the first half
The All-Star break affords fantasy owners a terrific opportunity to take a deep breath and analyze their teams through this point in the season. As we saw during the All-Star Game in Cincinnati, baseball is hopping with all types of tremendous talent. The following players have stood out as some of the year's most exemplary performers, and their efforts have made them winners of our first-half fantasy awards.
American League MVP Award
Mike Trout, Angels: No. 1 fantasy picks often struggle to live up to their advanced billings, but Trout is meeting the expectations of those who selected him first overall in 2015 drafts. With 26 homers so far, the 23-year-old needs to go deep just 11 times after the All-Star break to establish a career high. Trout is stuffing the stat sheet in every category and could be even better down the stretch if an inconsistent Angels offense picks up the pace around him.
National League MVP Award
Paul Goldschmidt, D-backs: Fantasy owners would be delighted with a .350 hitter. They would be ecstatic with a 40-homer slugger. And they would be positively pleased with a 25-steal speedster. Goldschmidt may reach all three lofty marks this season. And barring injury, he will hit triple digits in runs scored and RBIs. Goldschmidt has been well ahead of every other hitter in baseball to this point in the season.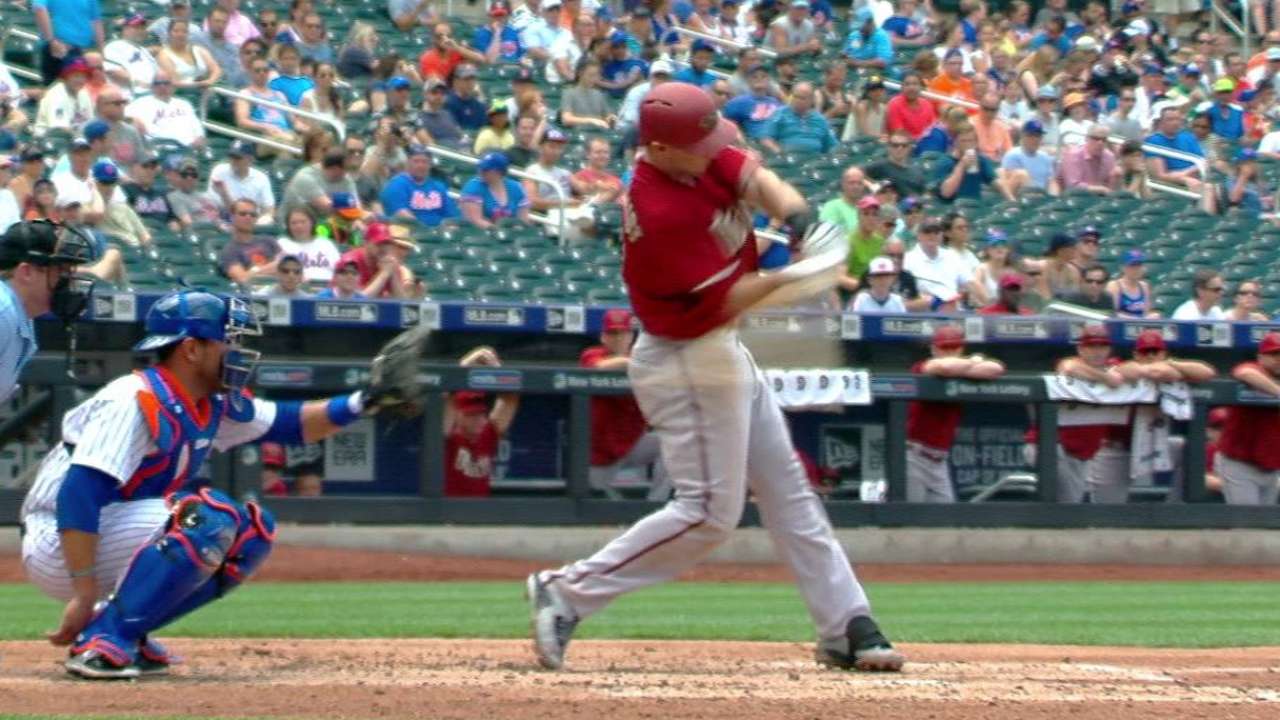 AL Cy Young Award
Dallas Keuchel, Astros: By using his extreme ground-ball tendencies in front of an elite defensive group, Keuchel has found a recipe for success. The southpaw does more than simply induce weak contact, as he has punched out 114 batters in 137 1/3 innings. As he tries to lead the Astros to an AL West title, the 27-year-old could be Houston's first 20-game winner since Roy Oswalt in 2005.
NL Cy Young Award
Max Scherzer, Nationals: A no-hitter and a one-hitter in the first half? I guess you could say that Scherzer has had a successful return to the Senior Circuit. The 30-year-old is holding hitters to a .185 average, which has resulted in a 2.11 ERA and a 0.78 WHIP. Scherzer could surpass the 250-strikeout mark with 20 wins for Washington by the season's end.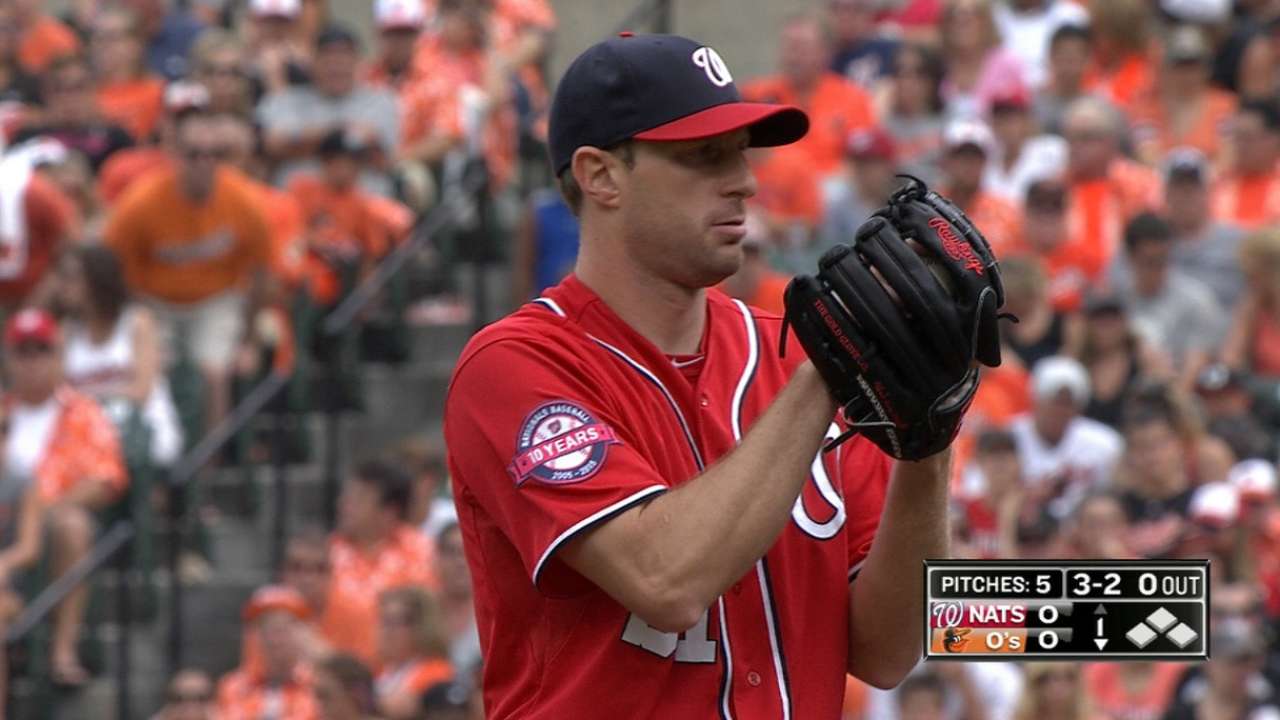 AL Rookie of the Year Award
Billy Burns, A's: Despite registering his first at-bat of the season on May 2, Burns is tied for second in the Junior Circuit with 17 steals. The speedster is not a one-trick pony, either, as he ranks 10th in the AL with a .303 average. The 25-year-old could be even more productive with increased plate discipline, but it is hard to complain about his accomplishments to date.
NL Rookie of the Year Award
Kris Bryant, Cubs: Fantasy owners entered the season with sky-high hopes for Bryant -- who hit 43 homers in the Minors last season. And, to this point, he has met their lofty expectations. The 23-year-old has done it all with a bat in hand, showing power (12 homers), patience (.376 on-base percentage) and the ability to drive in runs (51 RBIs). Just a few months into a promising career, Bryant already ranks as one of the most feared hitters in the Senior Circuit.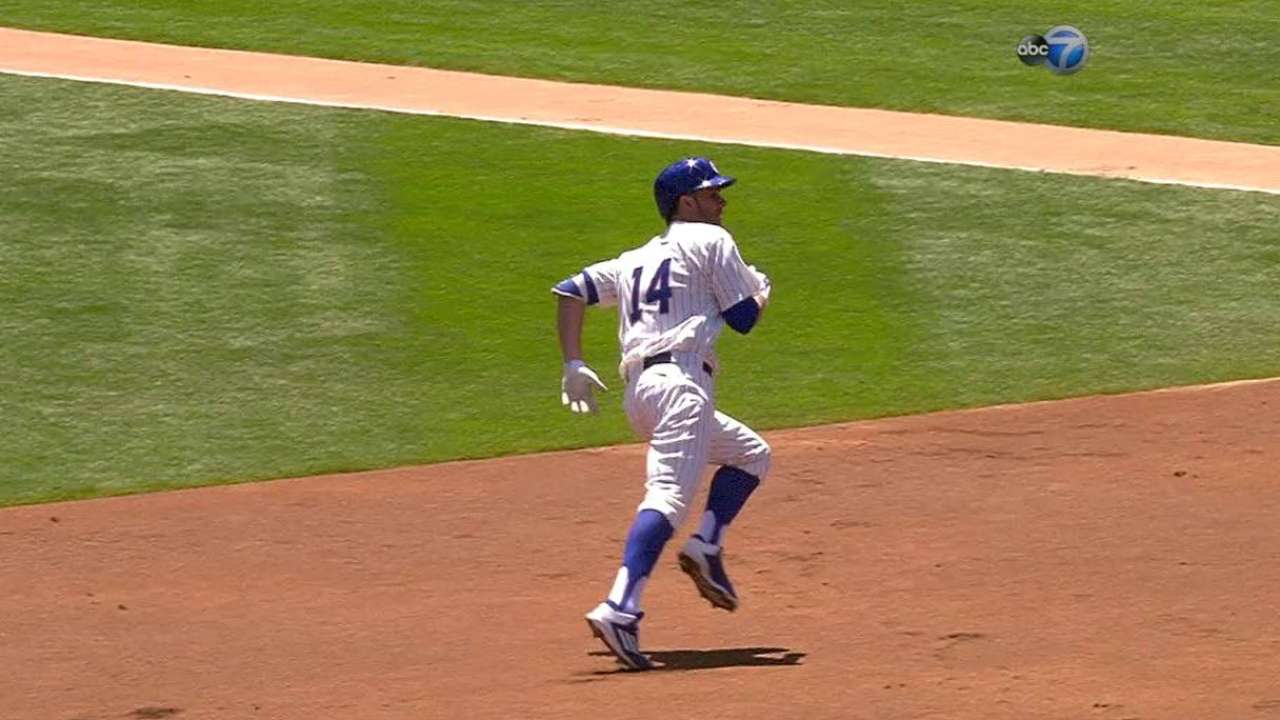 AL bounceback player
Prince Fielder, Rangers: Coming off an injury-marred season in which he played in 42 games before undergoing neck surgery, Fielder had a lot to prove entering 2015. He has certainly answered his critics, entering the All-Star break with a .339 average and enough production to be on a 26-homer, 99-RBI pace. Although Fielder may never again be worth a first-round fantasy pick, this slugger unquestionably owns elite strength.
NL bounceback player
Joey Votto, Reds: This feel-good story is similar to that of Fielder. Coming off an injury-plagued 2014 campaign in which he hit .255 in 62 games, Votto seemed to be in steep decline. But by combining his trademark patience with some revived power output, he has managed to silence all critics.
AL best value pick (from spring drafts)
Manny Machado, Orioles: Many predicted that Machado would one day have a breakout season, but his contributions in 2015 have impressed even the most optimistic prognosticators. Finding his niche as a powerful high-average leadoff hitter, the 23-year-old is challenging the likes of Josh Donaldson and Todd Frazier for top billing at the hot corner. If Machado finishes the season with 35 homers and 25 steals, he may even take Trout's throne as the best fantasy hitter in the AL.
NL best value pick (from spring drafts)
A.J. Pollock, D-backs: He flashed breakout potential when he hit .302 in 75 games in an injury-affected 2014 season, and he has taken his game to even higher levels this year. Batting near the top of the D-backs' high-scoring lineup, the 27-year-old reaches base often and causes havoc while Goldschmidt torments distracted hurlers. If Pollock can stay healthy during the second half of 2015, he may end up with a 20-homer, 35-steal campaign.
AL best waiver-wire pickup
Kevin Pillar, Blue Jays: He had been expected to serve as Toronto's fourth outfielder, but an injury to Michael Saunders and a slow start by rookie Dalton Pompey gave the 26-year-old a chance at regular playing time. And, boy, has Pillar impressed, displaying the glove work to be a regular on the nightly highlight reels and the offensive production to be a mixed-league asset. In Toronto's high-scoring lineup, the five-category asset is hitting .278 with seven homers, 48 runs and 13 steals. At this point, Pillar will likely hold his starting role this season.
NL best waiver-wire pickup
Cameron Maybin, Braves: Having been burned by Maybin before, fantasy owners were skeptical when he started to heat up in May. But the hot streak did not fade, and the 28-year-old can now be considered among the year's best five-category contributors. With a legitimate shot at a .300 average and more than 15 homers and 30 steals, Maybin may go from 2015 waiver-wire fodder to 2016 early-round fantasy selection.
Fred Zinkie is the lead fantasy baseball writer for MLB.com. Follow him on Twitter at @FredZinkieMLB. This story was not subject to the approval of Major League Baseball or its clubs.