White Sox hopeful for second-half surge
South Siders closed first half on 9-3 run; Sale dominating hitters at historic pace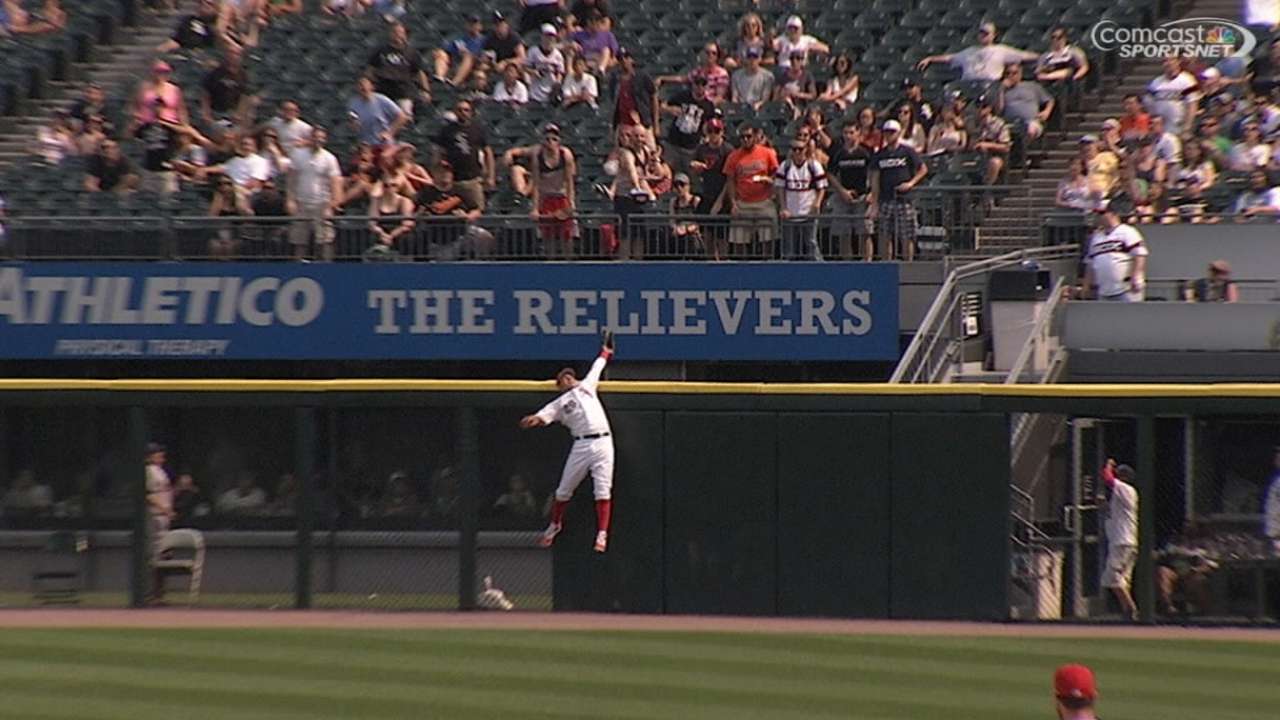 CHICAGO -- Optimistic stands as the best way to describe the White Sox as they prepare to start the second half of the 2015 season with a four-game home series against the Royals. They certainly didn't play up to first-half expectations, closing at 41-45 and tied for last in the American League Central, but they did finish on a 9-3 run and within Wild Card striking distance.
"Again, we've put ourselves in a situation where you have to just continue to play well," White Sox manager Robin Ventura said. "We're playing better baseball, and that's really where you focus."
Here's a look back at the White Sox first half and a look forward at the remaining 76 games.
Five key developments so far
Uneven performance: The White Sox moved over .500 just once through the first 86 games, improving to 18-17 on May 18. They presented other glimpses of hope, unfortunately, that was followed by prolonged losing spells. They closed to 28-30 after sweeping the Astros, only to lose their next eight as an example.
Simply the best: Just think about Chris Sale's first-half numbers if he didn't lose all of Spring Training to an avulsion fracture in his right foot and start slowly. Sale struggled through a start on May 6 against the Tigers and had a 5.93 ERA at the time, but has been the game's best starting pitcher from that point moving forward.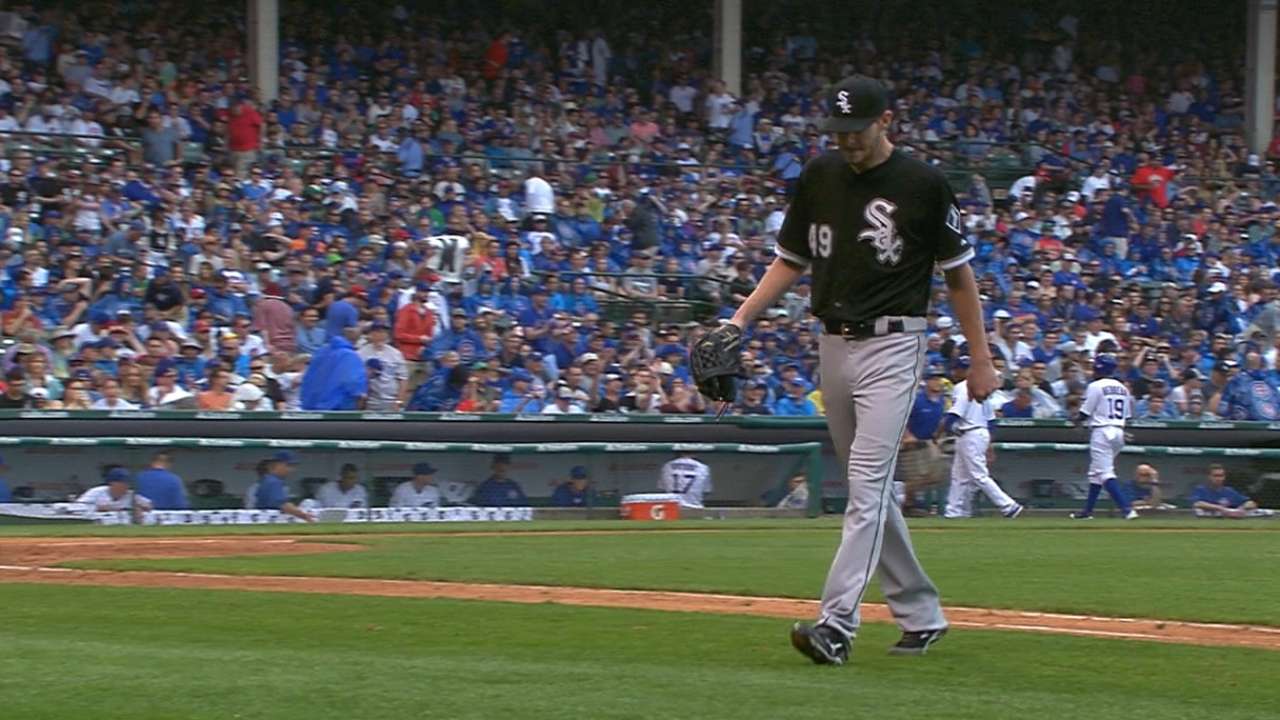 Shortcomings on defense, offense: It's difficult to figure what has been more disappointing to date for the White Sox: their erratic defense or their inconsistent offense. Although the White Sox closed with nine wins in their final 12 games, they scored two runs or fewer on seven occasions in that stretch.
Rodon arrives: The question wasn't if top prospect Carlos Rodon would pitch for the White Sox this season. It was more like when he would arrive. The left-hander made his debut out of the bullpen on April 21 and moved full-time into the starting rotation on May 9.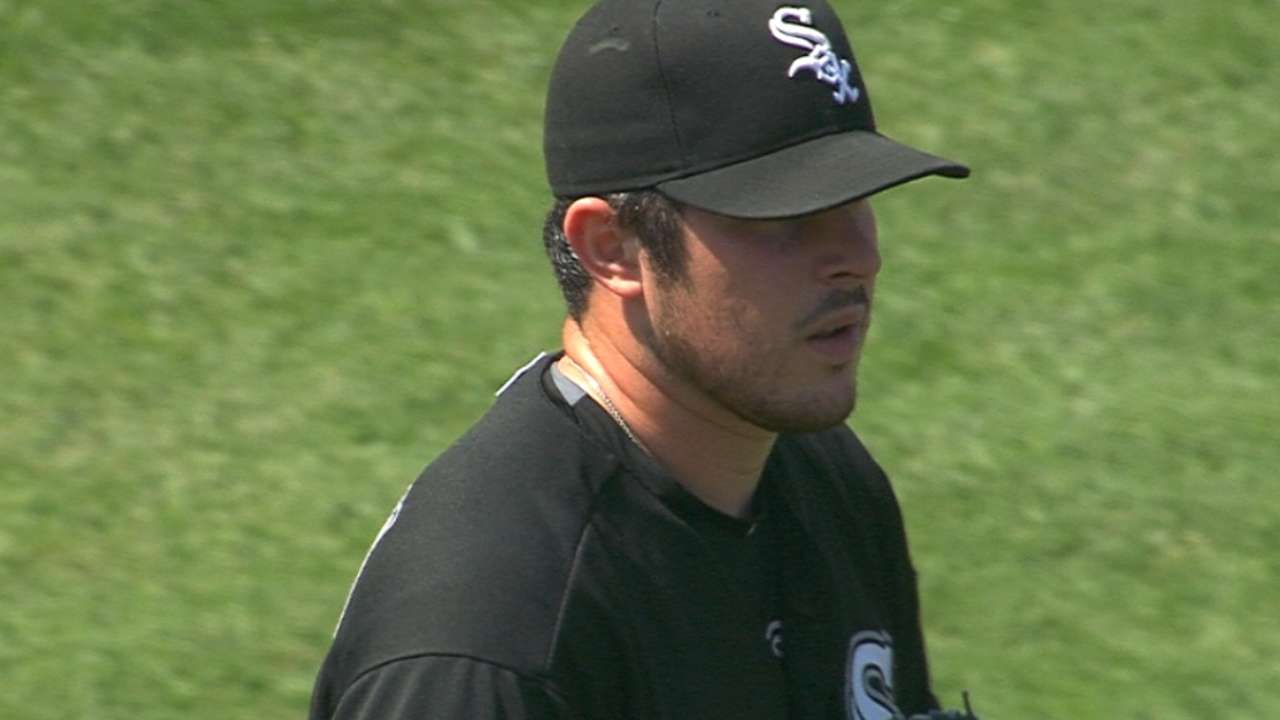 Bullpen aligned: There weren't many positives connected to the 2014 bullpen's overall performance. But there certainly were some quality arms in that group. So take Jake Petricka and Zach Putnam and put them with new additions in closer David Robertson and Zach Duke, and the late innings became nicely aligned.
Second-half storylines
Buyers or Sellers? A primary question for White Sox general manager Rick Hahn is whether to move a few pieces to possibly help the team in the present more so than the future, stand pat or believe in the White Sox recent run and add to the equation. Hahn has always talked about putting this team in position to win multiple championships so don't look for moves toward full rebuilding or for the team to trade from its prime youthful core.
Who's on second? Micah Johnson won the job out of Spring Training, with the caveat that Johnson was a plus hitter and baserunner with work and learning to do defensively. Eventually the White Sox opted for the defensive stability of Carlos Sanchez, adding him on May 15. Sanchez is hitting just .184 overall but has shown signs of improvement with the bat of late. Both of these players figure to play a second-half, big-league role.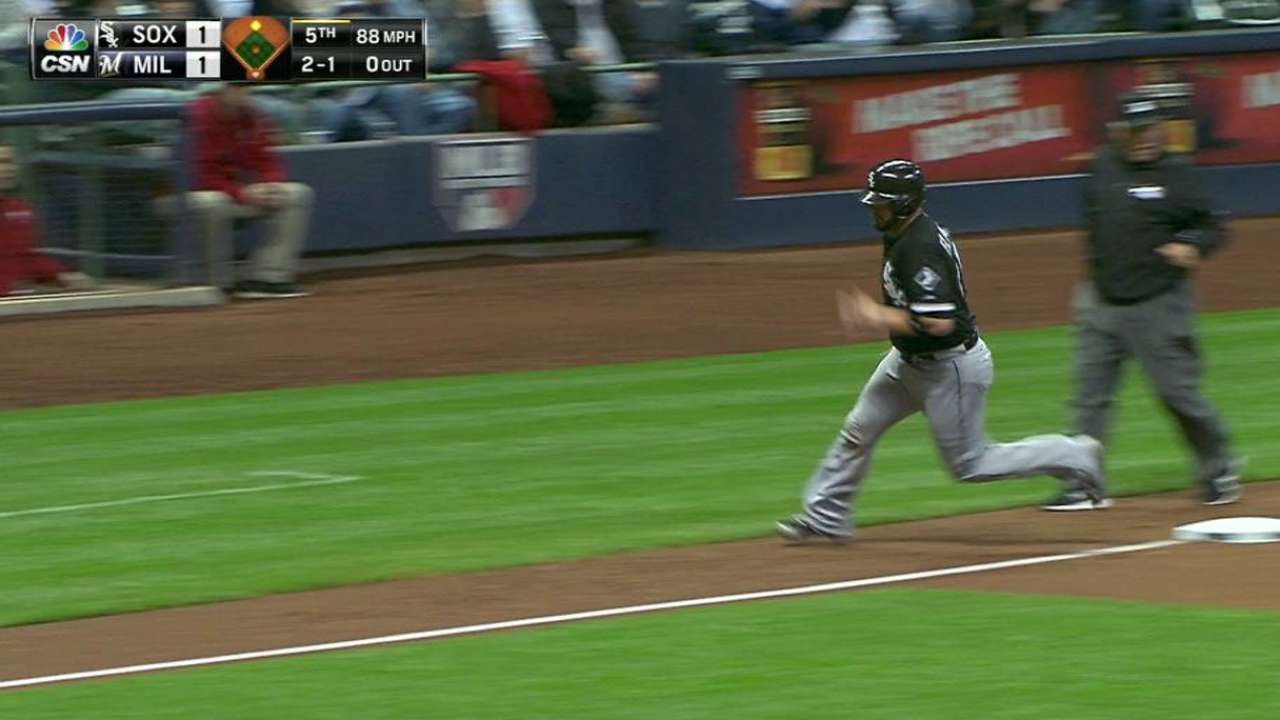 Infusion of youth: Rodon has arrived. Sanchez has arrived. Tyler Saladino joined the White Sox prior to the Cubs series to close out the first half, started every game at third base and knocked out two hits in the three games. Matt Davidson and Frank Montas are two other names to watch, as the White Sox give experience to some of their top prospects while also trying to win.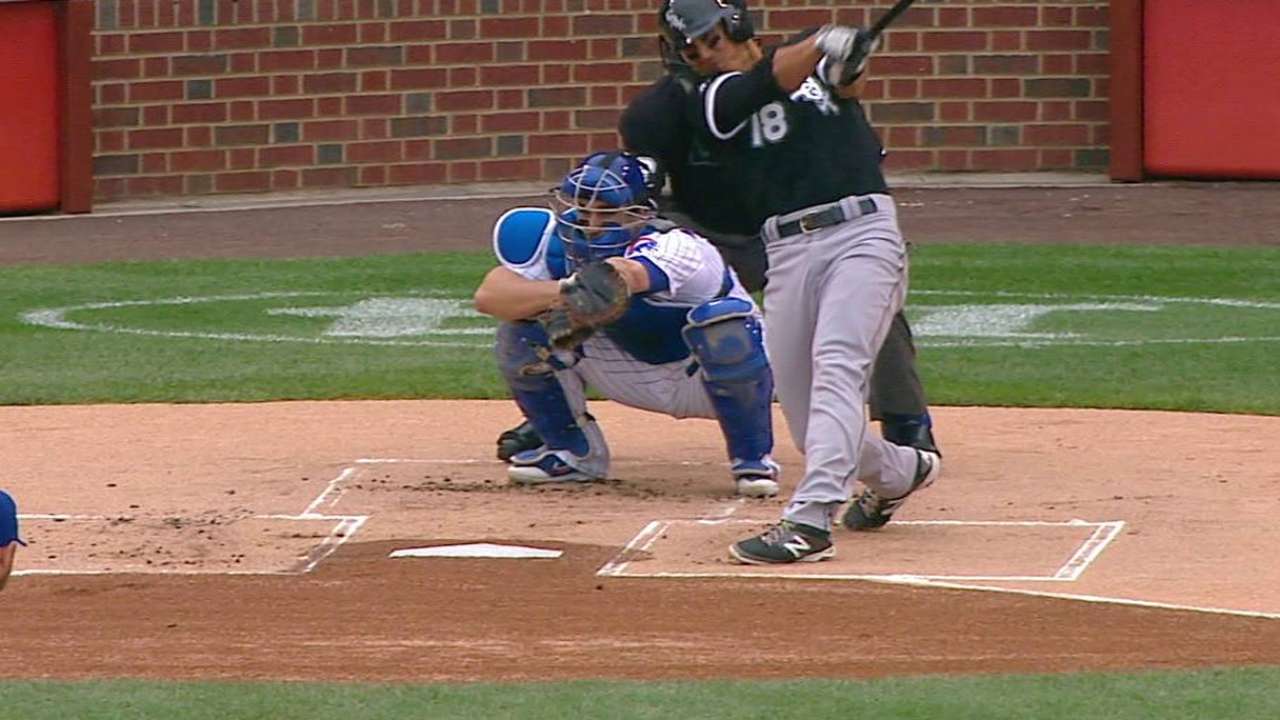 Ventura leads the way: Many fans were calling for a managerial change when the White Sox slipped to 28-38 and then 32-42. But Ventura has had the full support of the team's front office and his steady hand at the control has helped the South Siders fight their way back into Wild Card contention in a wide open AL race. Ventura naturally will remain the center of criticism if this team underachieves in the second half.
Abreu's follow-up: The numbers put up by Jose Abreu in the first half of this season were more than acceptable for countless Major League hitters. But they weren't quite as overpowering as his Rookie of the Year performance. Abreu battled a finger issue on his right hand and some leg soreness, leaving him with 14 homers. It will also be interesting to see the designated hitter/first base split with Adam LaRoche in the second half, with Abreu not a fan of the DH role.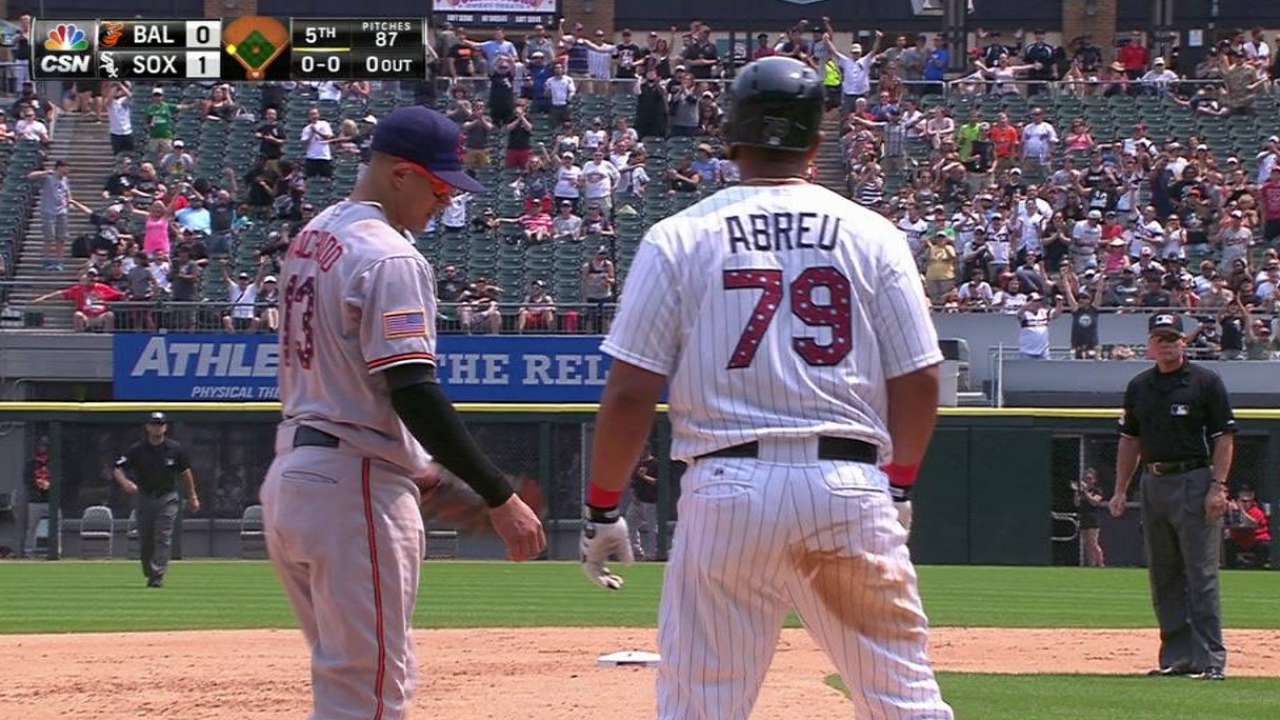 FIRST-HALF AWARDS
MVP: Sale.There's little doubt that one of the best pitchers in the game was the White Sox most influential first-half player overall.
Cy Young: Sale. Since his ERA stood at 5.93 on May 6, he has worked 92 innings, allowed 56 hits and 18 earned runs, while walking 13 and striking out 131.
Rookie: Rodon. The young hurler has the stuff and mound presence to become an elite hurler as his fastball command improves.
Top reliever: Robertson. The closer certainly has been worth the four-year, $46 million free-agent deal with his 19 saves.
PLAYERS TO WATCH IN SECOND HALF
Jeff Samardzija. Many believe the free agent-to-be becomes a top candidate to be moved if the White Sox deem themselves out of contention.
Sale. The southpaw is on pace for a single-season franchise record of 299 strikeouts, and certainly seems to be a top choice for his first Cy Young.
Abreu. The first baseman's first half certainly was a success, but the White Sox are hoping for a little more second-half power.
Scott Merkin is a reporter for MLB.com. Read his blog, Merk's Works, follow him on Twitter @scottmerkin and listen to his podcast. This story was not subject to the approval of Major League Baseball or its clubs.