First-place Dodgers seeking additions
Pederson, Turner among early-season strengths; rotation help sought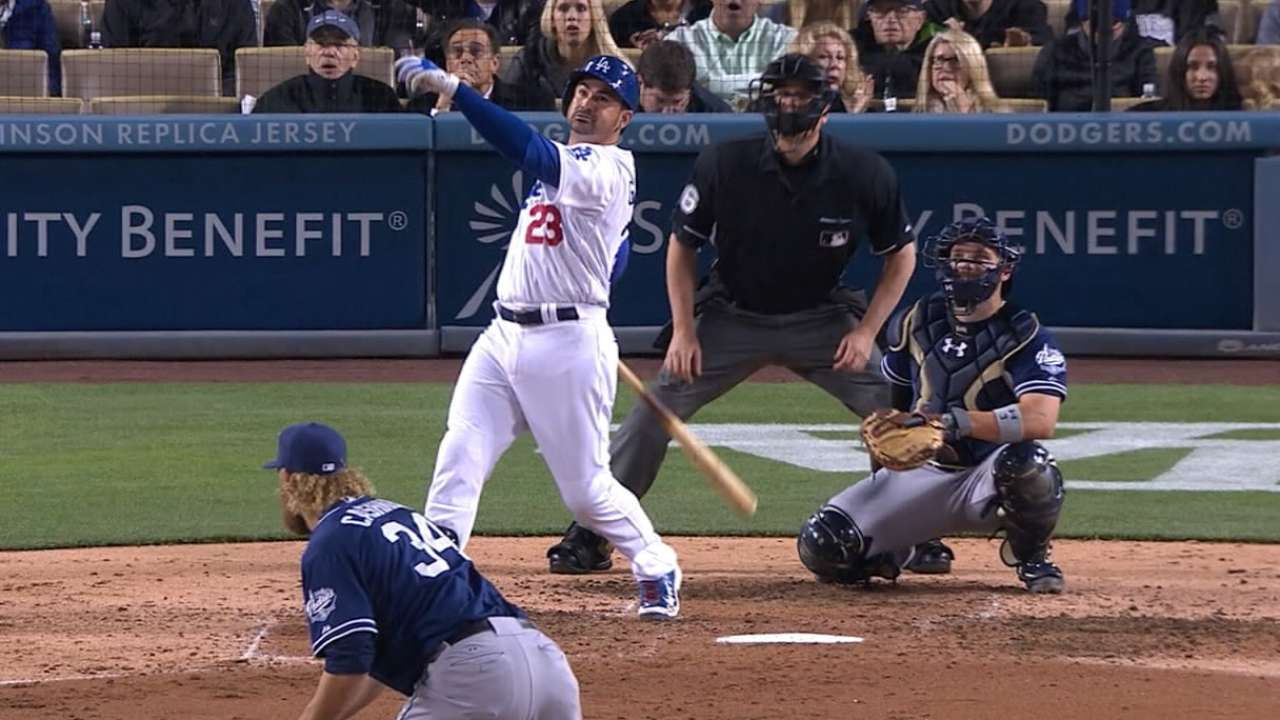 LOS ANGELES -- They lost two of their five starting pitchers for the season, had six relievers on the disabled list and received only spotty production from the corner outfielders. But the Dodgers are still in first place in the National League West.
They have their biggest lead at the break since 2009. They will welcome some reinforcements soon, from Cuban signing Hector Olivera to whichever pitchers new management can acquire. Now, if they can just get past the Cardinals in the postseason.
FIVE KEY DEVELOPMENTS SO FAR
1. Starting rotation
It was a first half of extremes for the Dodgers in the rotation. Zack Greinke is vying for a second Cy Young Award, Clayton Kershaw hasn't been far behind and Brett Anderson is still healthy and effective. But Hyun-Jin Ryu and Brandon McCarthy had season-ending operations, leaving a ton of starts for unproven Mike Bolsinger and Carlos Frias.
2. Young Joc
If you still value batting average, Joc Pederson's has you worried. But when he connects, he lights up Statcast™ with his bombs. Even though 200 strikeouts are within reach and Pederson left the stolen-base tool at Triple-A, his center-field defense is reason enough to play him every day.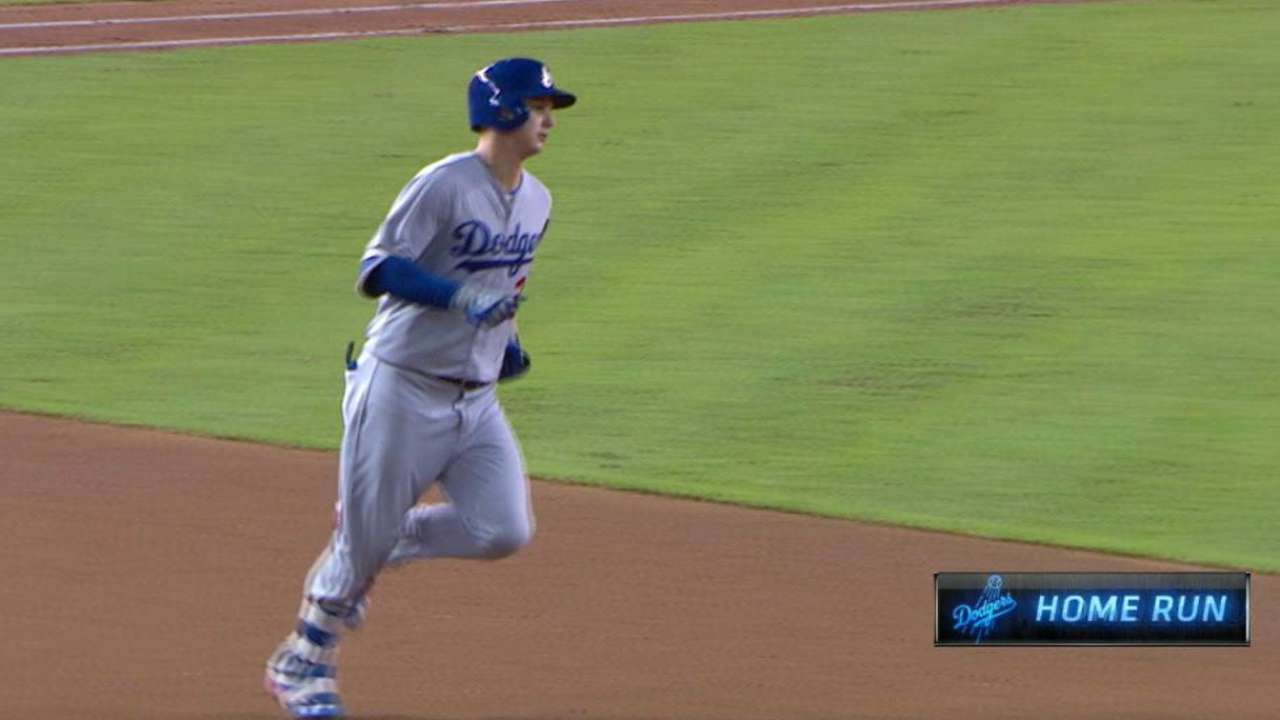 3. Turner has been a surprise
Justin Turner was a non-tender by the Mets who played so well that the Dodgers traded Juan Uribe to open up third base for him. His body needs regular days off, but the lineup is better when he's in it.
4. Return of the closer
Kenley Jansen missed the first six weeks after foot surgery, which put severe stress on the bullpen and indirectly contributed to disabled-list injuries for five fellow relievers. He was dominant when finally activated.
5. Power behind the plate
It's not easy to prove you're worthy of being traded for Matt Kemp, as Yasmani Grandal learned while floundering as he pressed in April. But once he let that go and just went out and played, he turned into an All-Star, providing the Dodgers with power behind the plate.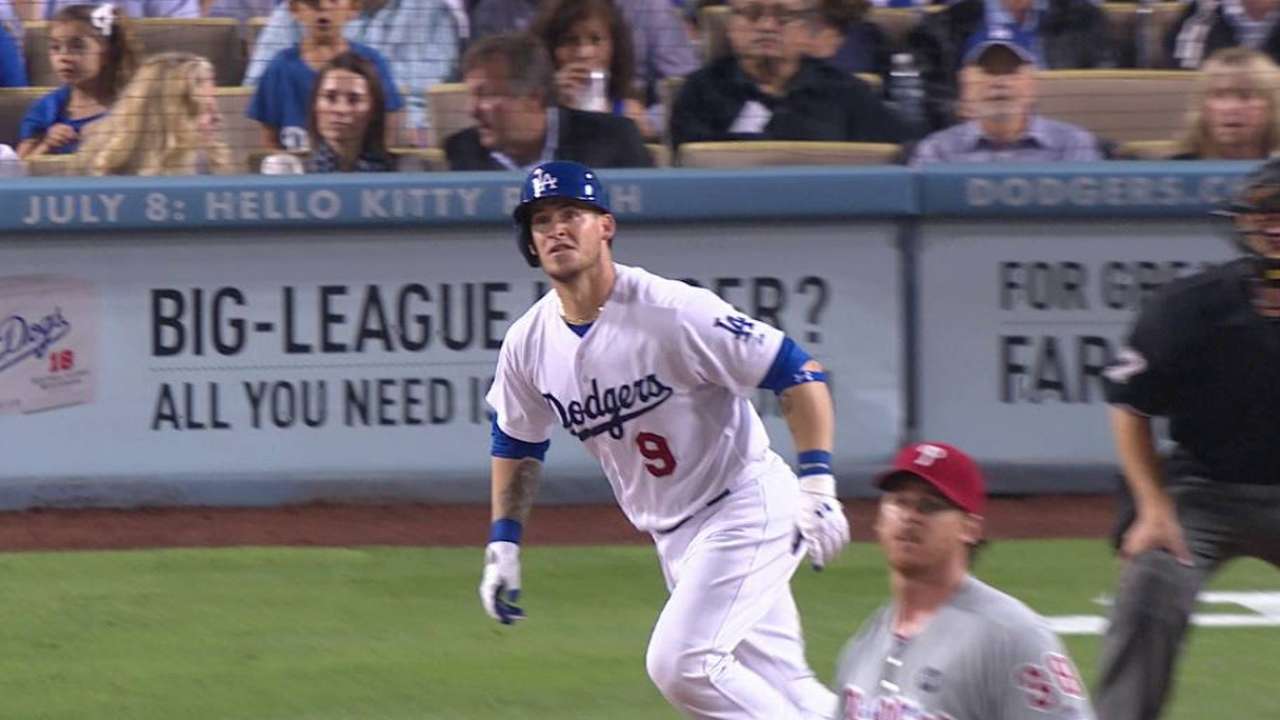 FIVE STORYLINES TO WATCH
1. Rotation reinforcements
New management came up with two starters during the Winter Meetings. Landing two more second-level veterans (without costing top prospects Corey Seager and Julio Urias) is probably more doable than acquiring an ace, although that won't appease fans clamoring for Cole Hamels or Johnny Cueto. Then again, if the Dodgers are willing to move Yasiel Puig, the possibilities are endless.
2. More runs
Other than RBI champ Adrian Gonzalez, the Dodgers don't have a reliable run producer, so when Gonzalez cools off, the offense stalls. Maybe Olivera's arrival can energize and elevate the game of everyone, as Puig did two years ago and Manny Ramirez before him. Another second-half surge from a healthy Carl Crawford wouldn't be a terrible thing.
3. Puig on the block?
He had a lingering hamstring issue, then a torn callus on his left hand. Try hitting for power with one. That said, Puig can be a daily distraction, and his refusal or inability to adhere to basic fundamentals is maddening. All told, for the past year, he's been an average player in a lineup that needs more production. No front office wants to be known for giving up on a possible superstar with such remarkable tools, but Puig is the most attractive chip they have.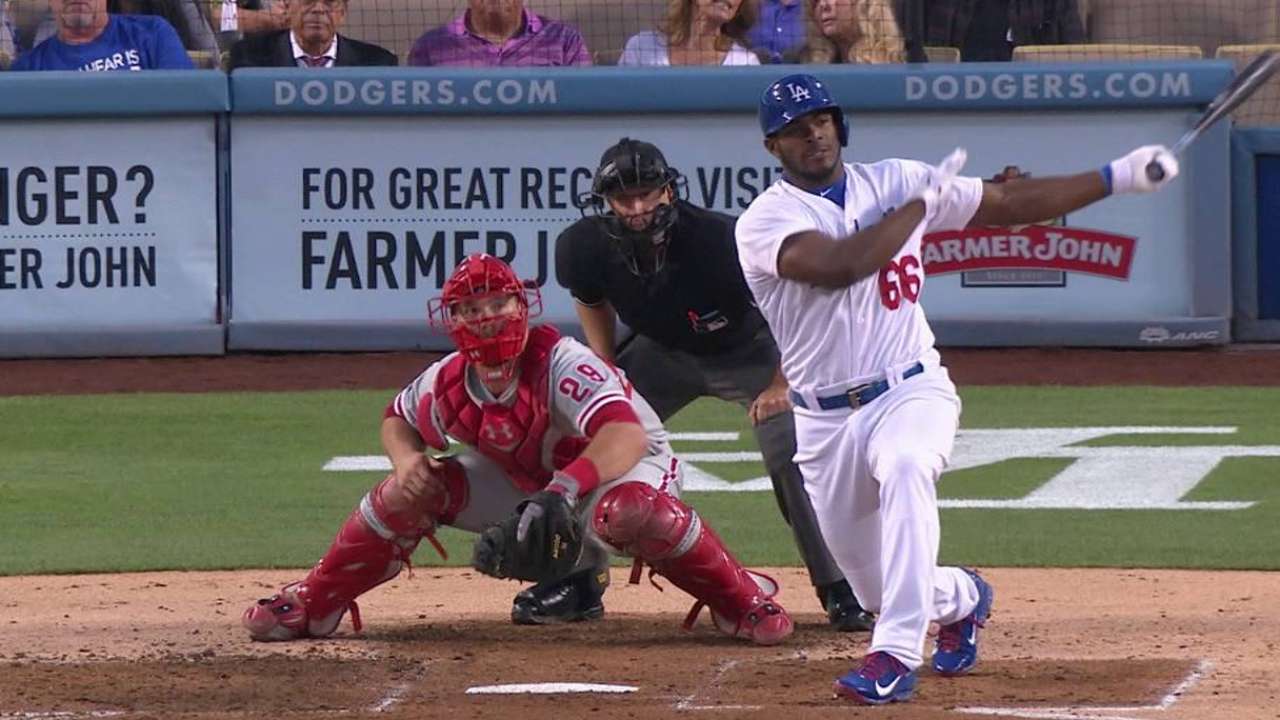 4, Bullpen health
It's no coincidence that after Jansen missed six weeks with foot surgery, five other relievers followed him to the disabled list. The domino stress is palpable, so the Dodgers could deal for a late-inning reliever while they're acquiring starters. Or Frias could return to the bullpen. If they get really daring, maybe 18-year-old Julio Urias could get a Fernando Valenzuela-like callup in August.
5. The long and the short of it
Everybody knows that the shortstop transition from Jimmy Rollins to Seager is not a matter of if, but when? Management has been in no hurry for legitimate reasons. When Seager was promoted from Double-A to Triple-A in May, he struggled for three weeks. How long can the Dodgers afford for him to struggle in a pennant race? That's why Pederson spent an entire season at Triple-A last year.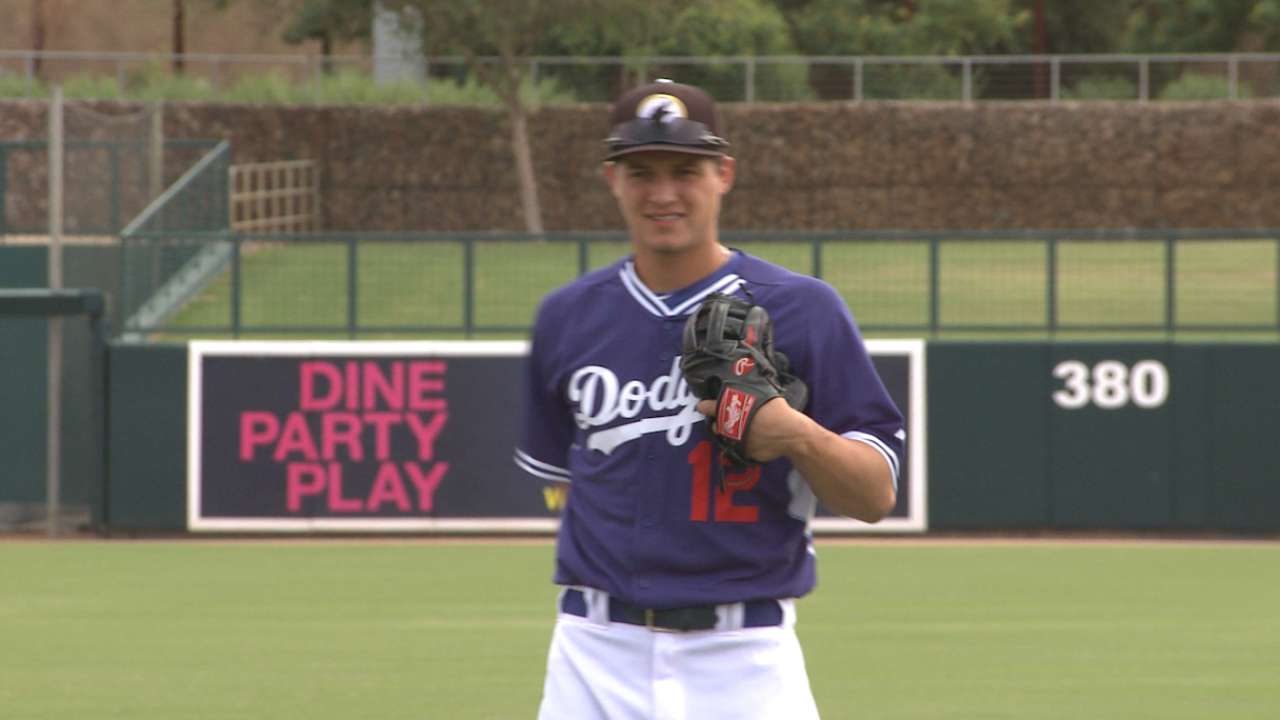 FIRST-HALF AWARDS
MVP: Gonzalez. Day in, day out, the most productive, durable, reliable and taken-for-granted Dodgers position player.
Cy Young: Greinke. Not enough run support, but Kershaw-like dominance.
Rookie: Pederson. Tailing off, but still the first Dodgers rookie All-Star starting position player ever.
Top reliever: J.P. Howell. Jansen has been dominant since returning, but Howell is having his best season and is one of only two in the Dodgers bullpen nonstop from Opening Day.
PLAYERS TO WATCH IN SECOND HALF
Olivera: He's already 30 with a $62.5 million deal, so whenever his hamstring heals, he'll be a Dodger.
Seager: The timing to call him up is tricky, because once the shortstop job is taken from Rollins, there is no turning back.
Brandon Beachy: Two years and two Tommy John operations later, can he be a big league starter again?
Ken Gurnick is a reporter for MLB.com. This story was not subject to the approval of Major League Baseball or its clubs.