Yerzy, Washington Jr. co-champs of HS Derby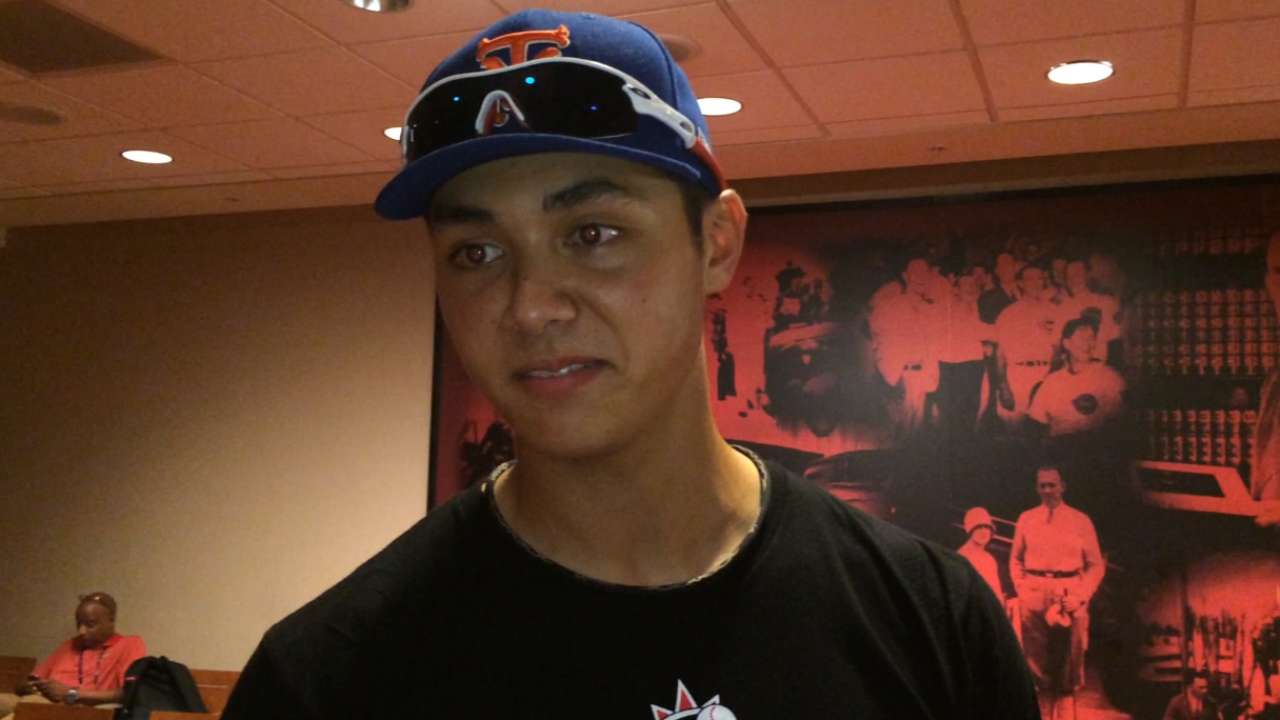 CINCINNATI -- Andrew Yerzy of Toronto, Ontario, and Ron Washington Jr. of Houston each hit 12 homers to tie as co-champions in the 2015 High School Select Home Run Derby held at Great American Ball Park on Tuesday.
The competition was held during the Gillette Home Run Derby presented by Head & Shoulders in between the big leaguers during commercial breaks. Each contestant got three minutes to swing for the fences in the first round and 15 pitches in the second round.
"It was really just the experience of it," Yerzy said. "I would have preferred to win, but tying is good I guess. But it was just an amazing experience."
"It means a lot," Washington said of sharing the championship with Yerzy. "It's very humbling and it's just a good thing to have under my belt."
Yerzy carried a commanding six-homer lead after his second-round appearance, but Washington was able to get hot late to tie him at 12 home runs each.
Both players were able to hang out on the field with all of the big league players during the event. Washington said he enjoyed being able to talk to Josh Donaldson of the Blue Jays and Albert Pujols of the Angels.
"I got to meet a few of them, got to meet about five or six of them," Washington said. "Donaldson was a pretty cool guy and Pujols was pretty cool. They were all pretty good guys."
Yerzy also enjoyed meeting a number of the players and was happy to play on the big stage in front of 40,000 fans.
"Just meeting all the pro players and playing in front of the big crowd," Yerzy said of what he'll take away from this event. "It was amazing just seeing everyone, everyone chanting [and] the sea of red. It was very cool."
Robert Bondy is an associate reporter for MLB.com. This story was not subject to the approval of Major League Baseball or its clubs.