Orioles enter 2nd half looking to turn it on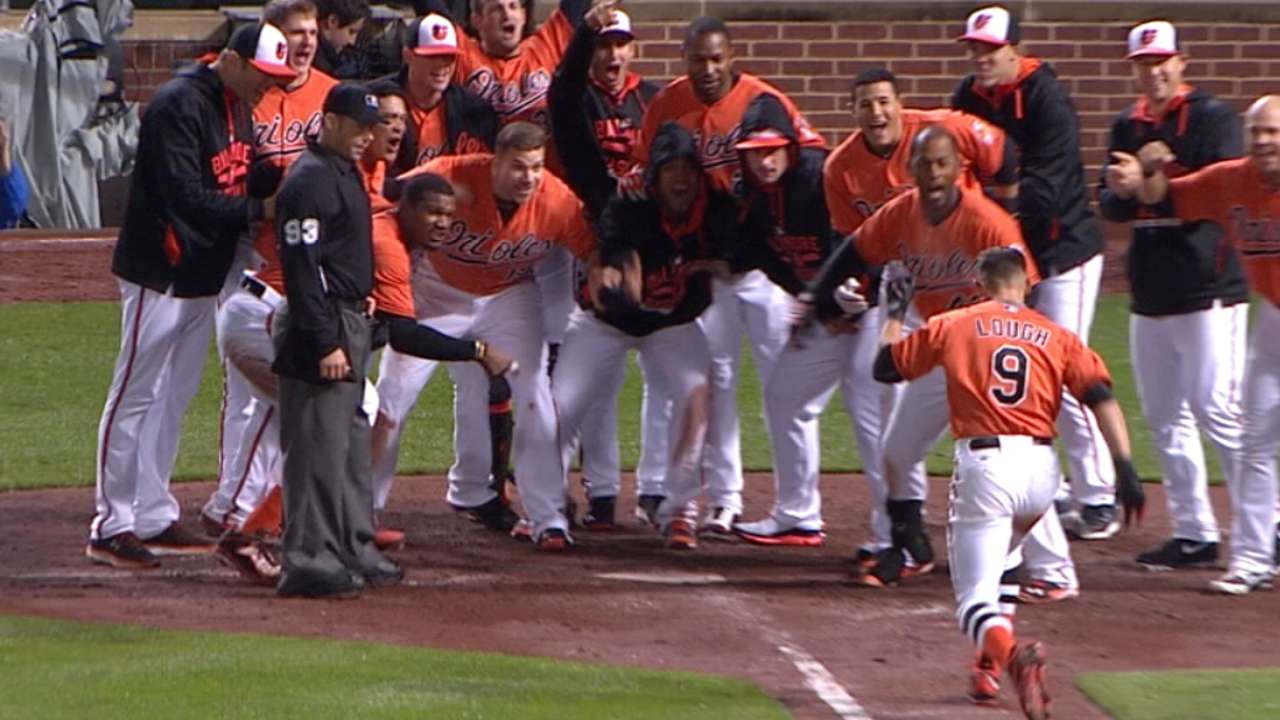 The time is now in Baltimore, and despite going 3-10 to end the first half, the Orioles went into the break very much in striking distance in the American League East.
"I want these guys to get as far away from it as they can, take some pride in the way they've competed and knowing that it's still there for them," manager Buck Showalter said of his 44-44 club. "We don't look at what somebody else is doing or can do until we do things we can do, and have done this year, to be consistent. A lot of baseball left, and we're engaged in the competition and will continue to be."
The defending AL East-champion O's have eight pending free agents, and executive vice president of baseball operations Dan Duquette already has said he expects his club to be active later this month as attention shifts to the July 31 non-waiver Trade Deadline.
With that in mind, let's take a look at some of the key developments that saw the Orioles play .500 baseball in the first half, and some important things to keep an eye on as they try to make a run.
FIVE KEY DEVELOPMENTS
1. Machado's career year
Named to his second All-Star team this year, Manny Machado already has set a new career high in homers and is powering the offense out of the leadoff spot.
2. Jimenez's comeback
A year ago, Ubaldo Jimenez was removed from the rotation. This season, he has been among the O's best starters and was one of the team's feel-good first-half storylines.
3. Wieters' return
After missing more than a year recovering from Tommy John surgery, Matt Wieters returned behind the plate June 5. His presence immediately sparked an Orioles run, proving how important he is to the club on both sides of the field.
4. Norris in relief
Removed from the rotation after pitching to a 6.79 ERA in 11 starts, Bud Norris was relegated to the bullpen in favor of Kevin Gausman. Will he get another chance in the rotation this season if someone falters?
5. Bullpen dominance
Both Darren O'Day and Zach Britton were named to the All-Star team, and with good reason. The pair gave Baltimore a lethal 1-2 combo to end games in the first half.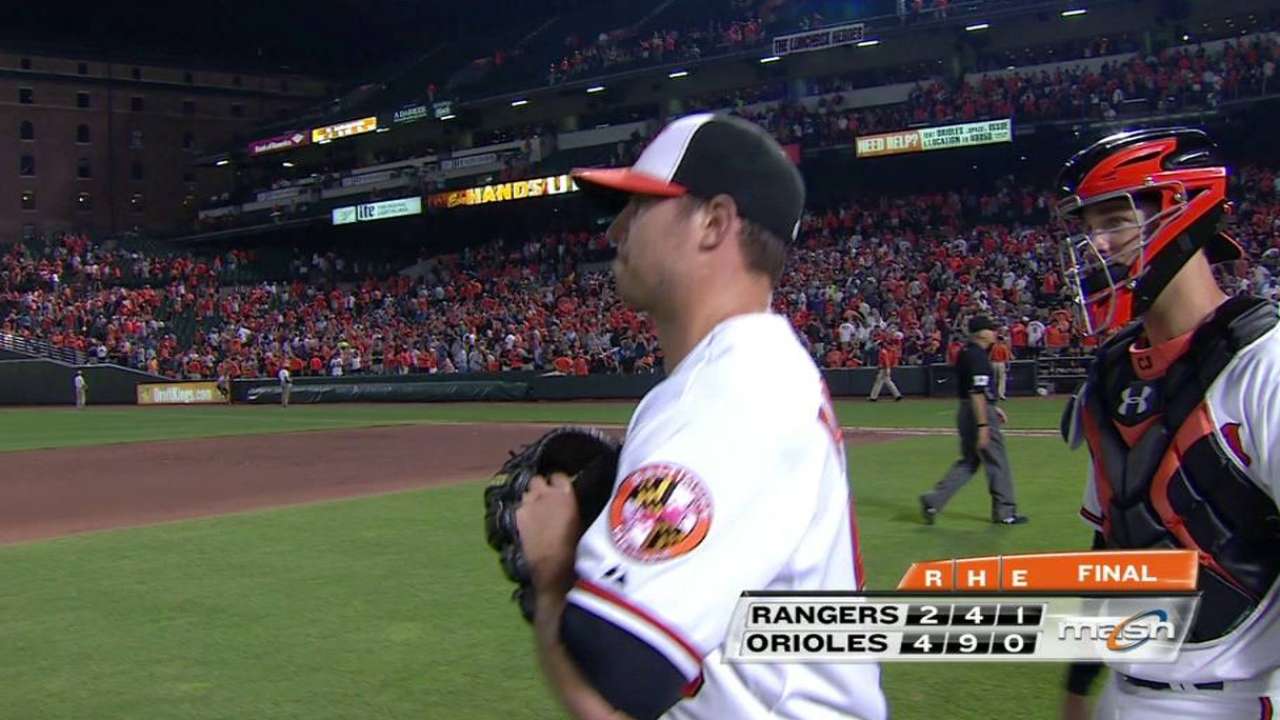 FIVE STORYLINES TO WATCH
1. Gausman's time
Finally, it seems, the O's will give Gausman an extended look. The righty was in the rotation to close the first half, and he will pitch the fifth game after the break, satisfying fans who have been clamoring to see the touted Gausman get a shot.
2. Schoop's return
Already, Jonathan Schoop -- who missed 2 1/2 months with a knee injury -- has had some big hits for the Orioles. But having a healthy Schoop in the bottom of the everyday lineup should be a huge boost for Baltimore as the young second baseman's power stroke continues to develop.
3. The logjam of outfielders
Even without Alejandro De Aza and Delmon Young, the Orioles have a crowded outfield picture, and it hampers their roster flexibility. It seems inevitable that more changes are coming, and watching the O's sort out their left- and right-field situations is certainly worth keep an eye on.
4. The rotation equation
Gausman aside, there's plenty of intrigue among a group of inconsistent starters. What will the Orioles do with Norris? How will they get Opening Day starter Chris Tillman on track? And will some of the younger guys (Tyler Wilson and Mike Wright) factor in the second half?
5. The AL East race
Obviously, this is what everything else adds up to. There wasn't much separation through the first half, and most indications are that the AL East will be a closely contested fight up until the end. Will the O's be able to turn it on and defend their title?
FIRST-HALF AWARDS
MVP: Machado. On pace for a career year at the plate, he is emerging as one of baseball's best young players.
Cy Young: Wei-Yin Chen. You can make the case for Jimenez, but Chen has been remarkably solid in an uneven rotation.
Top reliever: Britton. Quietly having another fantastic season.
PLAYERS TO WATCH IN SECOND HALF
Gausman: Getting a shot to be in the rotation, he could be a wild card for the O's down the stretch.
Schoop: An injury caused him to miss most of the first half, although the second baseman was off to a nice start offensively.
Norris: After being demoted to the bullpen, what will the second half hold for Norris?
Brittany Ghiroli is a reporter for MLB.com. Read her blog, Britt's Bird Watch, and follow her on Facebook and Twitter @britt_ghiroli. This story was not subject to the approval of Major League Baseball or its clubs.