D-backs looking for consistency in 2nd half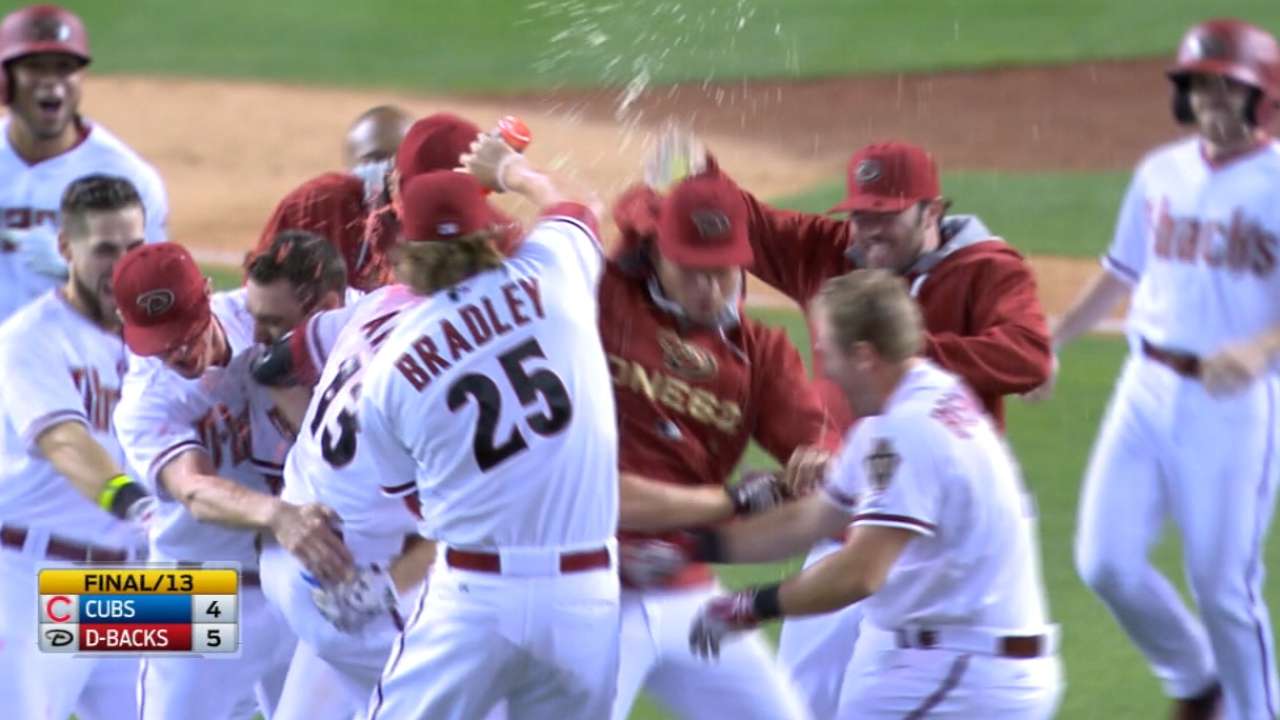 The D-backs finished the first half of the season on a three-game losing streak and three games under. 500, but they certainly have to consider that progress after being 16 games below .500 at the All-Star break last year.
"I think resiliency," Arizona manager Chip Hale said when asked what most impressed him about his team in the first half. "It's so easy to fall into that trap of feeling sorry for yourself, and they haven't done that at all. That's one thing about this club that we're hoping is going to be the rest of the way. We've been able to sort of separate good series from bad series. We've already proven that."
With the All-Star Game over and the second half about to begin, here's a look back at the first few months of the season.
FIVE KEY DEVELOPMENTS
1. Rotation inconsistent
Some turns through, the rotation looks dominant, but at other times it has looked shaky and struggled to pitch deep in games.
2. Pollock an All-Star
A broken hand slowed A.J. Pollock after a hot start last year, but now fully healthy, he's once again raking.
3. Pat's back
Left-hander Patrick Corbin returned from Tommy John surgery and pitched well in his first two outings before the break.
4. Closing time
Opening Day closer Addison Reed finished the first half in Triple-A, while Brad Ziegler once again capably filled the role.
5. Leader of the pack
Paul Goldschmidt has become more of a vocal leader in hitters' meetings and one-on-one talks with teammates.
FIVE STORYLINES TO WATCH
1. MVP, MVP
Goldschmidt finished second in the National League MVP Award voting in 2013, and he could make another run at the award this year. It would help his production to have more hitters step up in the lineup so that he doesn't draw so many intentional walks.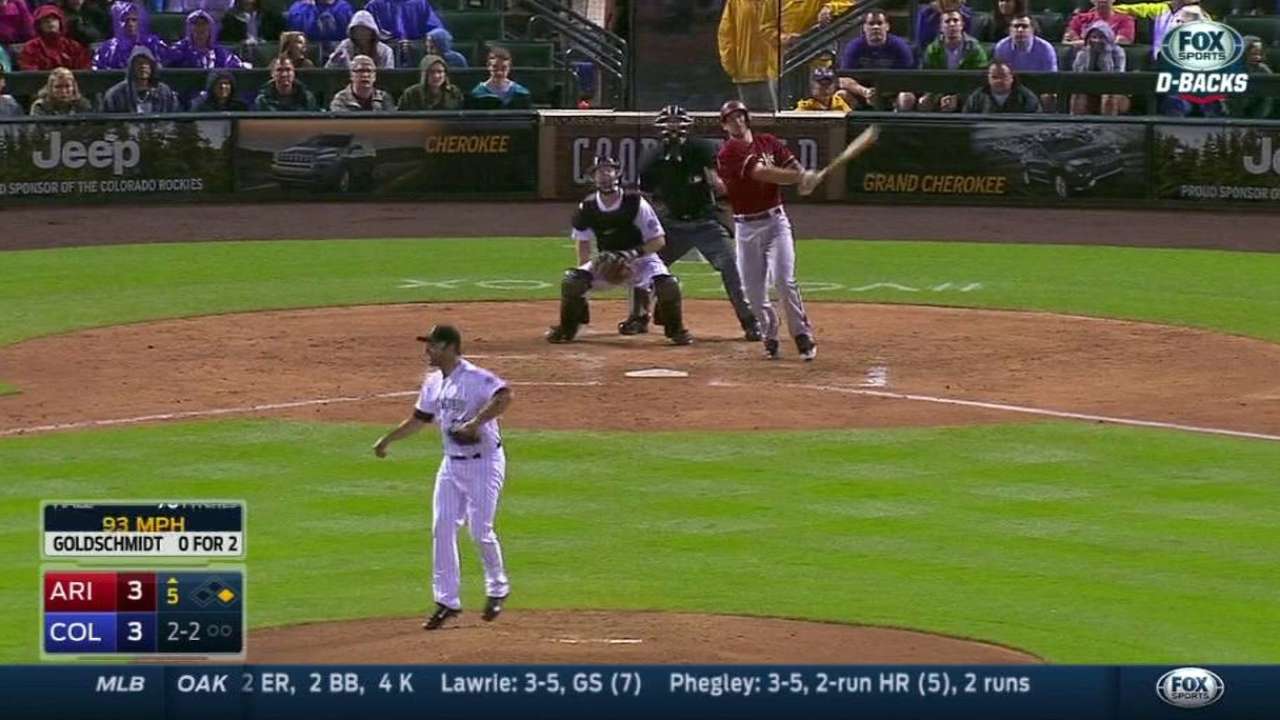 2. Breaking the barrier
Through the first half, the .500 mark proved somewhat elusive with the D-backs, at one point 0-13 in games when they were trying to draw even. They need to bust through that plateau if they want to make a run at the postseason.
3. Ace in the deck
With Opening Day starter Josh Collmenter now in the bullpen, Arizona is in search of an ace to lead in the second half. All of the starters have pitched well at times, but can one or more step up and lead the way in the second half?
4. Making moves
The D-backs shed some payroll in dealing outfielder Mark Trumbo and right-hander Bronson Arroyo. With the July 31 non-waiver Trade Deadline coming up, will the D-backs be big buyers, or will they stand pat and continue to build with the young players they have?
5. Tomas development
Signed to a six-year, $68.5 million contract out of Cuba last offseason, Yasmany Tomas has played better defense and hit the ball harder than he did in Spring Training. The D-backs believe in his power, and it's worth watching if it develops more in the second half.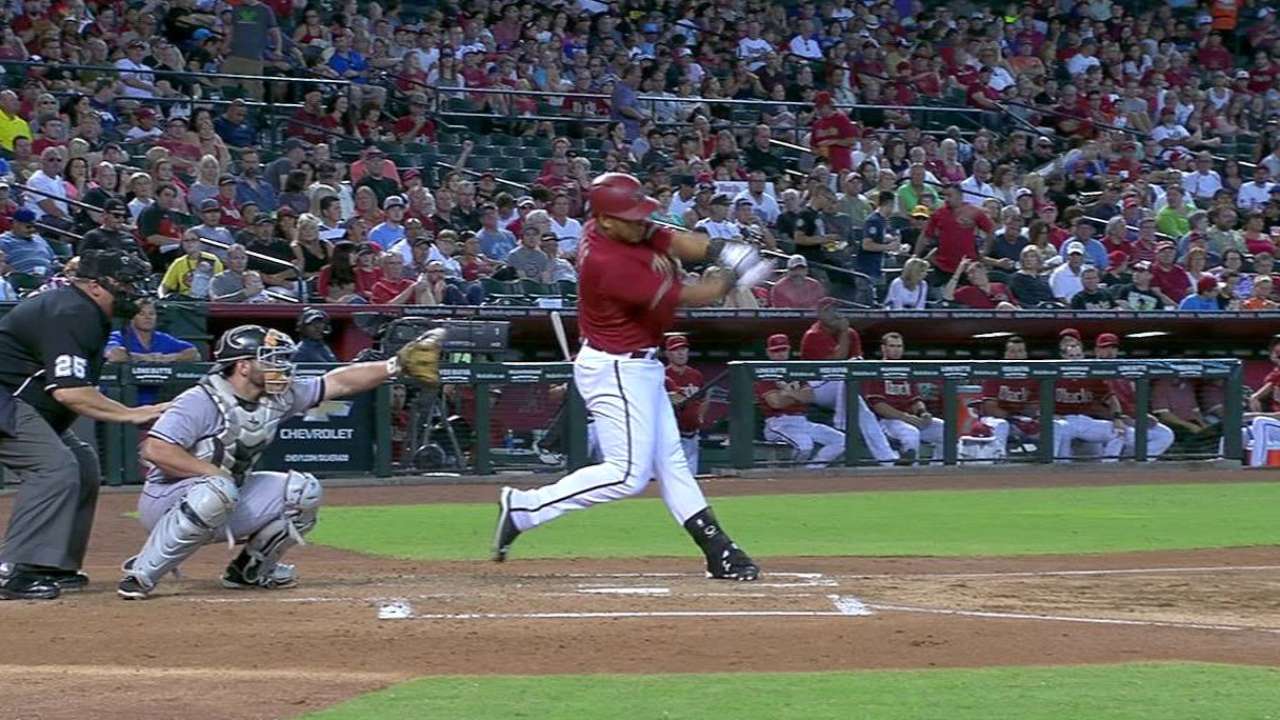 FIRST-HALF AWARDS
MVP: Goldschmidt. The team's offensive leader earned a third straight NL All-Star selection.
Cy Young: Chase Anderson. He had a rough finish to first half, but he had been most consistent starter for first three months.
Rookie: Tomas. The Cuban slugger has shown why D-backs invested so much in him.
Top reliever: Ziegler. The veteran righty has stepped into the closer's role yet again and performed.
PLAYERS TO WATCH IN SECOND HALF
Rubby De La Rosa: The 26-year-old righty showed flashes of dominance in the first half, and the team would like to see him make that next step in the second half.
Chris Owings: The young infielder has struggled at plate with a surgically repaired left shoulder and new mechanics, but that could change the more time passes since offseason surgery.
Archie Bradley: If his right shoulder gets healthy and he recaptures his early-season form, he could provide a big boost for the rotation.
Steve Gilbert is a reporter for MLB.com. Read his blog, Inside the D-backs, and follow him on Twitter @SteveGilbertMLB. This story was not subject to the approval of Major League Baseball or its clubs.