Mariners focus on making second-half push
Club seeks turnaround following difficult first half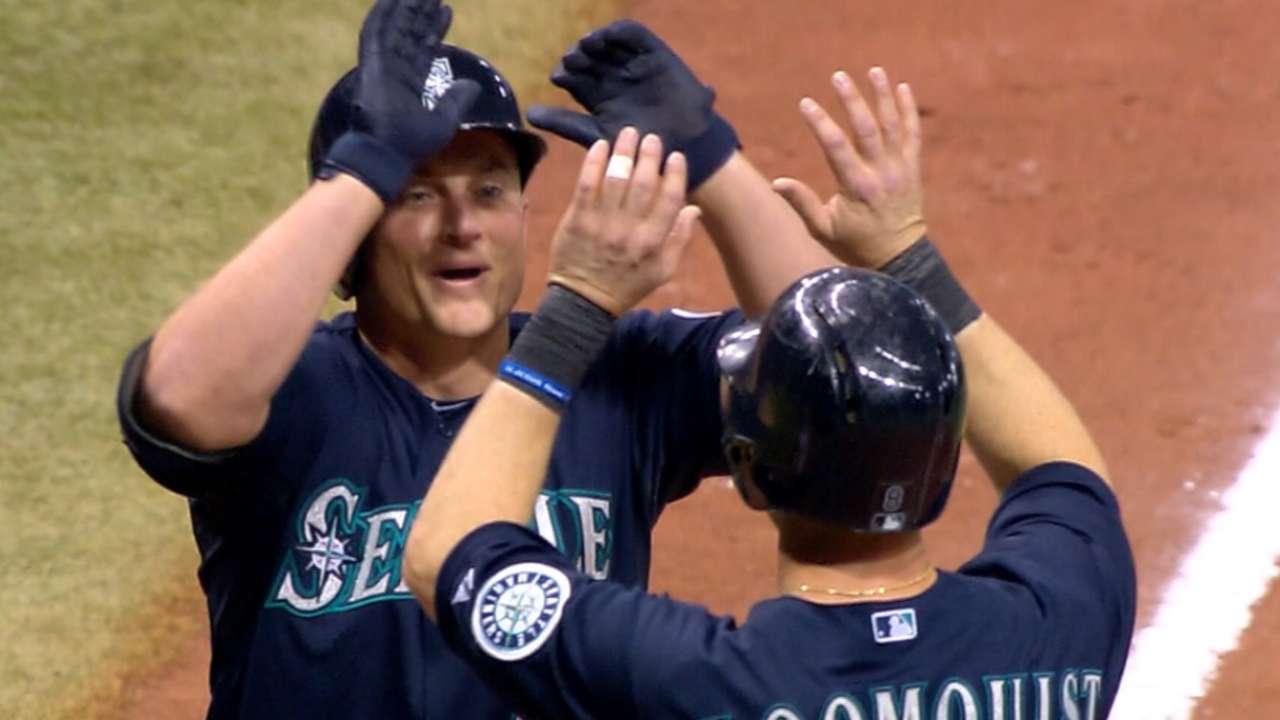 SEATTLE -- A Mariners team carrying high expectations for 2015 hit the All-Star break with a frustrating 41-48 record, leading manager Lloyd McClendon to say things need to improve in a hurry for his club when it opens play again Friday in New York.
"We've got to get better and we've got to start stringing together wins," McClendon said. "That's the message I'm going to send to my club starting the second half. I've given my club a lot of string and allowed them to do a lot of things, but it's not working and we've got to change things."
Seattle was 51-44 at last year's midseason break and went on to miss the playoffs by just one win with an 87-75 mark, leading to large hopes for this season following the addition of slugger Nelson Cruz to a team already featuring Robinson Cano and some outstanding pitching. But while Cruz put together an All-Star first half, the remaining pieces haven't meshed.
"You try to stay positive and encourage your club, but maybe it takes prodding of a different nature," McClendon said after closing the first half with a 10-3 loss to the American League West-leading Angels. "And if that's the case, then that's what I have to do."
FIVE KEY DEVELOPMENTS
1. Doing his part
Cruz has been everything the Mariners could have hoped to this point, leading the club with 21 homers, 53 RBIs and a .308 average in his first 87 games after signing a four-year, $57 million deal.
2. He can't do it alone
Despite Cruz's strong start, Seattle's offense has struggled mightily and ranks last in the AL in batting average and 14th out of the 15 teams in scoring, on-base percentage and OPS. All those numbers are below last year's final figures, even with Cruz's addition.
3. The King continues to reign
Felix Hernandez continues doing his part every fifth day. Certainly it's no surprise, given his history of durability and success, but it would be remiss to overlook the ongoing excellence of the Mariners' ace as he's put up an 11-5 record with a 2.84 ERA and earned his sixth All-Star bid.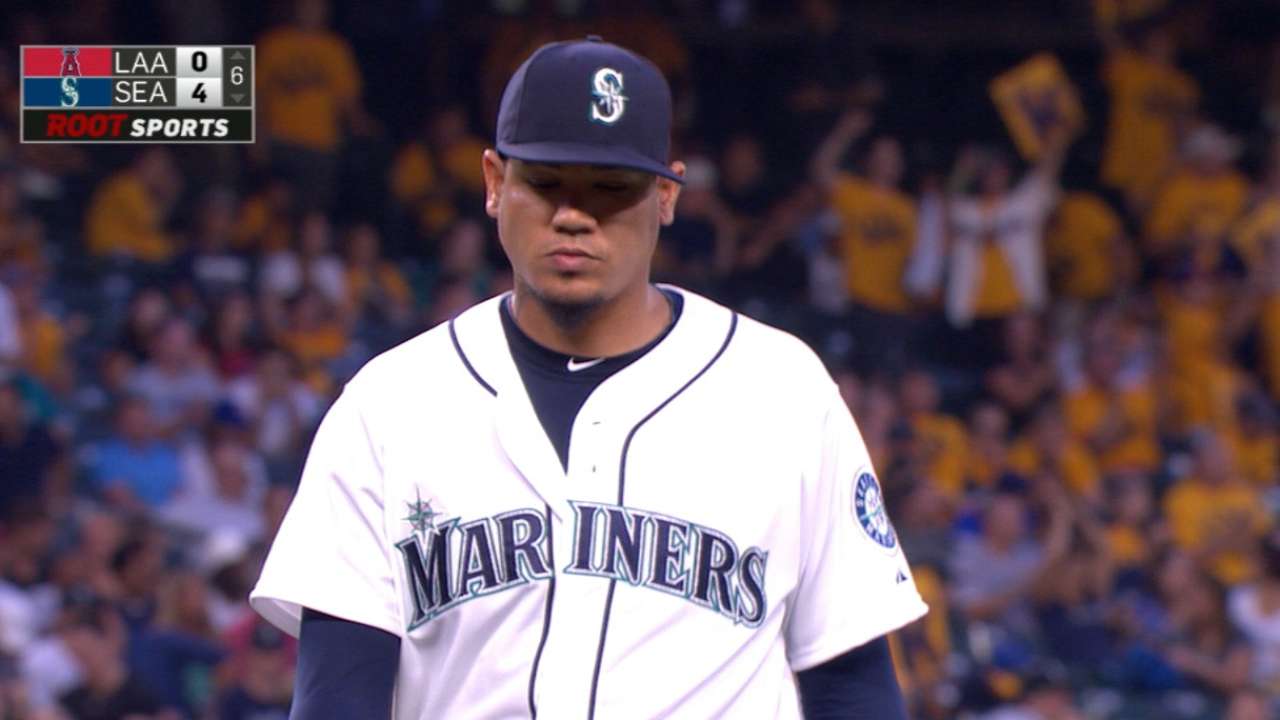 4. Rotating that rotation
While a number of things have gone wrong, the Mariners have done well in surviving what could have been a couple of devastating injuries. Hisashi Iwakuma and James Paxton, the Nos. 2 and 3 starters, have pitched just 15 games between them. But Roenis Elias and rookie Mike Montgomery performed very well in their stead and starting pitching again has been a Seattle strength.
5. Looking for closure
The Mariners' bullpen led MLB with a 2.59 ERA in 2014, but it ranks 10th in the AL this season at 3.81 and has undergone some serious change. Rookie Carson Smith and veterans Mark Lowe and Charlie Furbush have been tremendous. But Fernando Rodney lost his closer job at least temporarily, Tom Wilhelmsen and Danny Farquhar are in Triple-A and Dominic Leone, Yoervis Medina and Brandon Maurer have all been traded since the end of last season.
FIVE STORYLINES TO WATCH
1. Can Cano bounce back?
The biggest key to an offensive turnaround clearly lies with Cano, who is hitting a very uncharacteristic .251/.290/.370 with just six homers and 30 RBIs. This team was built on the idea of Cano, Cruz and Kyle Seager anchoring the middle of the order. And while Cruz has done his part and Seager has been solid, Cano picked a bad time to have a down first half. He started coming out of that in the past two weeks, however, and a big second half by the six-time All-Star could help change the Mariners' fortunes.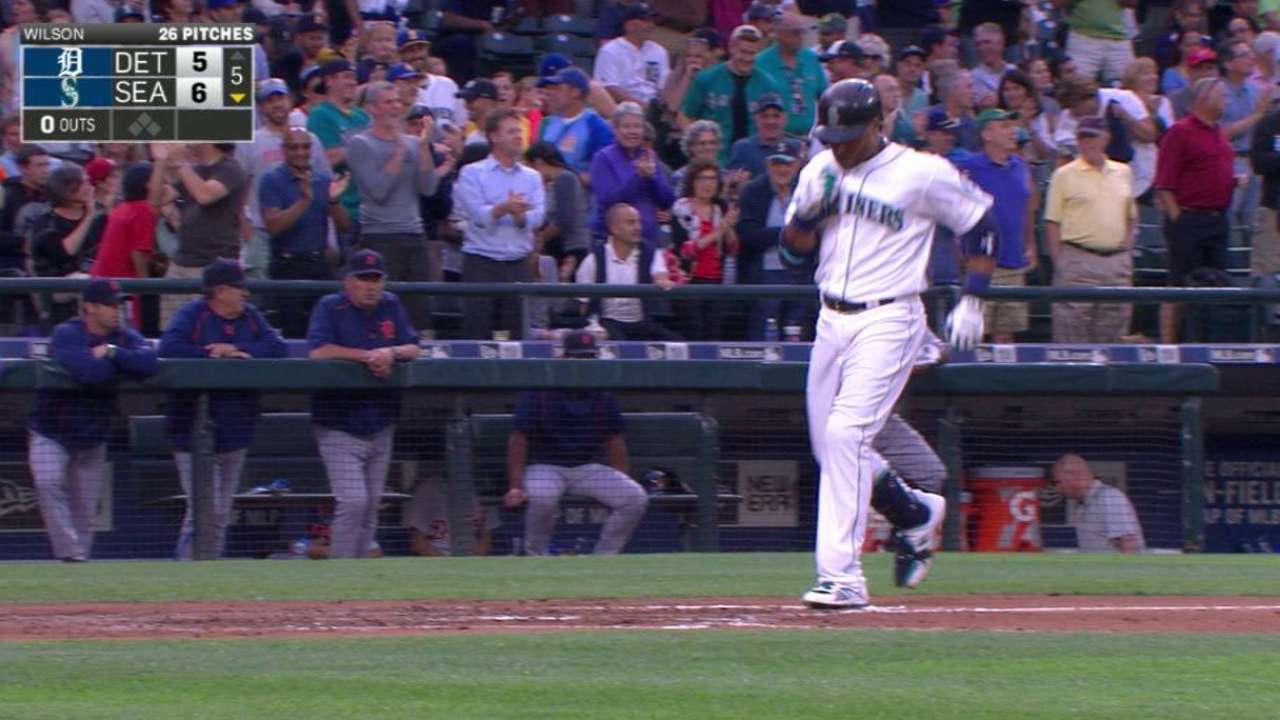 2. Can Edgar's new project gain some traction?
Mariners legend Edgar Martinez was hired to replace Howard Johnson as the hitting coach in June, and many of Seattle's struggling batters have said he's brought new ideas and some welcome wisdom. But changing coaches -- and approaches -- in midseason isn't easy, and it'll be interesting to see how much affect he can have on young hitters like Mike Zunino, Dustin Ackley, Brad Miller, Logan Morrison and others this season.
3. Is there a big run waiting to happen?
The Mariners have been searching to gain some traction ever since getting off to a slow start. While the Astros burst out of the gates in the AL West and the Angels have gotten on a hot streak now in moving into the division lead at the break, Seattle has been unable to piece together any sort of string of victories to make a push back into contention. The team's longest winning streak has been four games and the Mariners have only won two games in a row twice since May 28 over a span of 43 games.
4. Where do all the starters fit in?
With Iwakuma rejoining the rotation just before the All-Star break and pitching eight shutout innings in his last start on Saturday, the Mariners have rotation depth. Paxton is likely at least a month from returning from a finger tendon injury, but if everyone is still healthy upon his return, things will get even more crowded. Elias remains a capable contributer in Tacoma, and Montgomery has been outstanding in his six weeks in the Majors. Where will they all fit down the stretch? As McClendon likes to say, that's a good problem to have. And in a difficult first half, good problems are welcome.
5. What moves await?
McClendon talked of making changes as the first half came to a close, but when and where? The club already made what likely will be its biggest trade to bolster the offense, adding Mark Trumbo on June 3. After a slow start, Trumbo hit .461 over the past eight games, so there's hope there. But the bullpen, which McClendon called his biggest disappointment of the first half, has already undergone considerable shuffling and there aren't a lot of offensive weapons lying in wait in Tacoma. And with a team 7 1/2 games back in the division and seven back for the Wild Card, it will need to show signs of life in the next two weeks in order for it to make any sense to give up prospects for short-term help by the July 31 non-waiver Trade Deadline.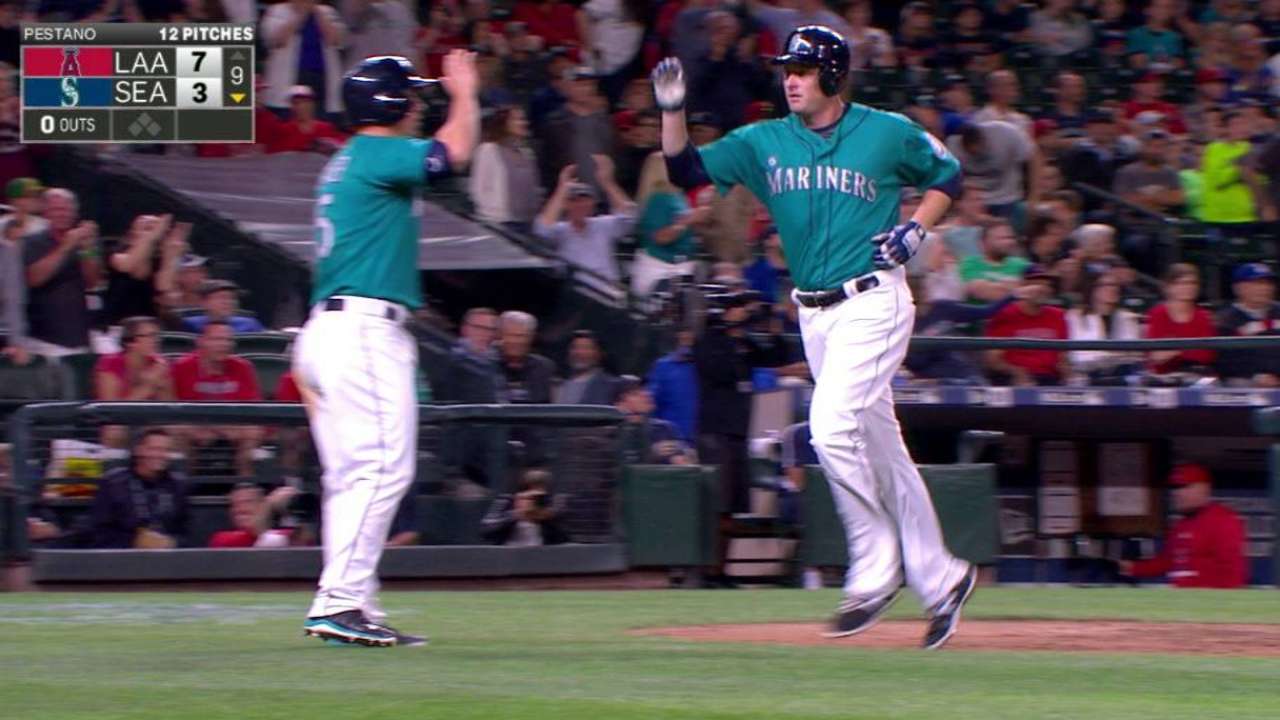 FIRST-HALF AWARDS
MVP: Cruz. The big man has certainly done his part, bringing needed muscle to the middle of the order.
Cy Young: Hernandez. The King continues to reign supreme atop Seattle's rotation.
Rookie: Montgomery. Though he didn't arrive until June, the 25-year-old lefty has been sensational with two shutouts -- and a one-hitter -- and a 2.29 ERA in eight starts.
Top reliever: Smith. Seattle's other rookie standout has moved from setup man to closer without a hitch.
PLAYERS TO WATCH IN SECOND HALF
Cano: If the Mariners are going to make a run, they need Cano to get back to being Cano.
Taijuan Walker: After a slow start, the 22-year-old found his groove. A strong finish would make this a breakout year for the promising right-hander.
Zunino: Already one of the best young defensive catchers in the game, the 24-year-old needs to show progress at the plate to solidify his standing as one of Seattle's future stalwarts.
Greg Johns is a reporter for MLB.com. Follow him on Twitter @GregJohnsMLB, read his Mariners Musings blog, and listen to his podcast. This story was not subject to the approval of Major League Baseball or its clubs.