Sox aim to carry surge into second half
Offense coming around, but rotation needs consistency
BOSTON -- The Red Sox never envisioned they'd be a last-place team this season, and they still don't -- even if that's where they stand at the All-Star break. With 10 wins over the past 15 games, Boston is at least still in the picture when it comes to postseason contention, sitting 6 1/2 games behind the Yankees in the American League East.
Of late, the offense has come around and started swinging like people expected. The starting rotation has lacked consistency, and that will need to change if manager John Farrell's team plans on playing baseball once the regular season ends.
"Well, it starts with playing to a level of our expectations, and that is to continue the trend we've been on the last two, three weeks," said Farrell. "I think we're swinging the bat with the consistency we had hoped for at the start of the season. We certainly [expect] to get out of the position we're in."
FIVE KEY DEVELOPMENTS
1. Arrival of E-Rod
When the Red Sox called on lefty Eduardo Rodriguez to make his Major League debut in Texas on May 28, it was hard to know quite what to expect. Rodriguez delivered a gem that night, and in his two outings after that. Though he hasn't maintained the level of those early starts, Rodriguez has given Boston a huge boost, and he has impressed everyone with his poise.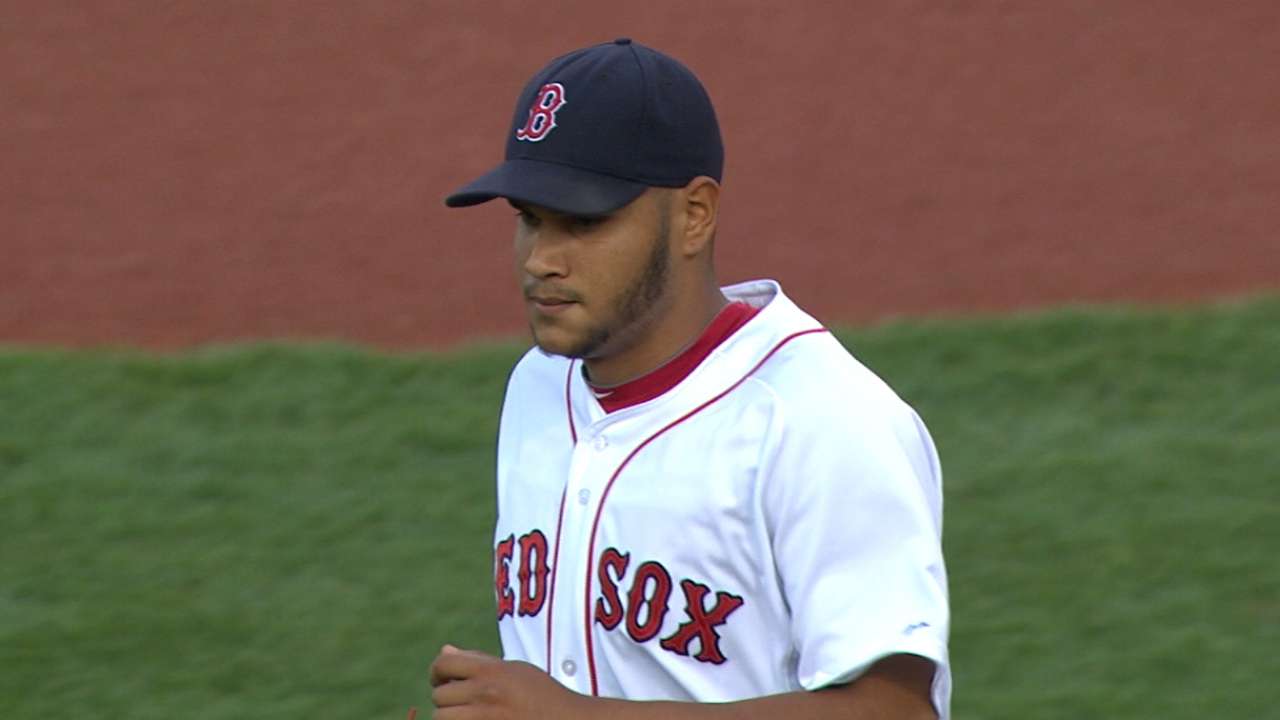 2. Revival of Koji
There was legitimate concern about closer Koji Uehara back in Spring Training. Not only did Uehara falter badly down the stretch last season, but he started 2015 on the disabled list with a leg injury. In the early weeks of the season, his velocity was way down. Uehara has calmed all fears by settling into a nice groove and re-emerging into a near certainty in the ninth inning.
3. Rise of Bogaerts
Xander Bogaerts is doing this season what many expected in 2014 when they predicted he would win the AL Rookie of the Year Award. Bogaerts looks more polished in every way this season. He is the man the Red Sox want at the plate with the game on the line.
4. Brock Holt, rover extraordinaire
For the second straight season, Holt entered without a defined role and proved to be too invaluable to keep out of the lineup. As it turns out, Holt doesn't need a set position. Farrell keeps playing him here, there and everywhere, and it helped Holt earn a spot on the All-Star team.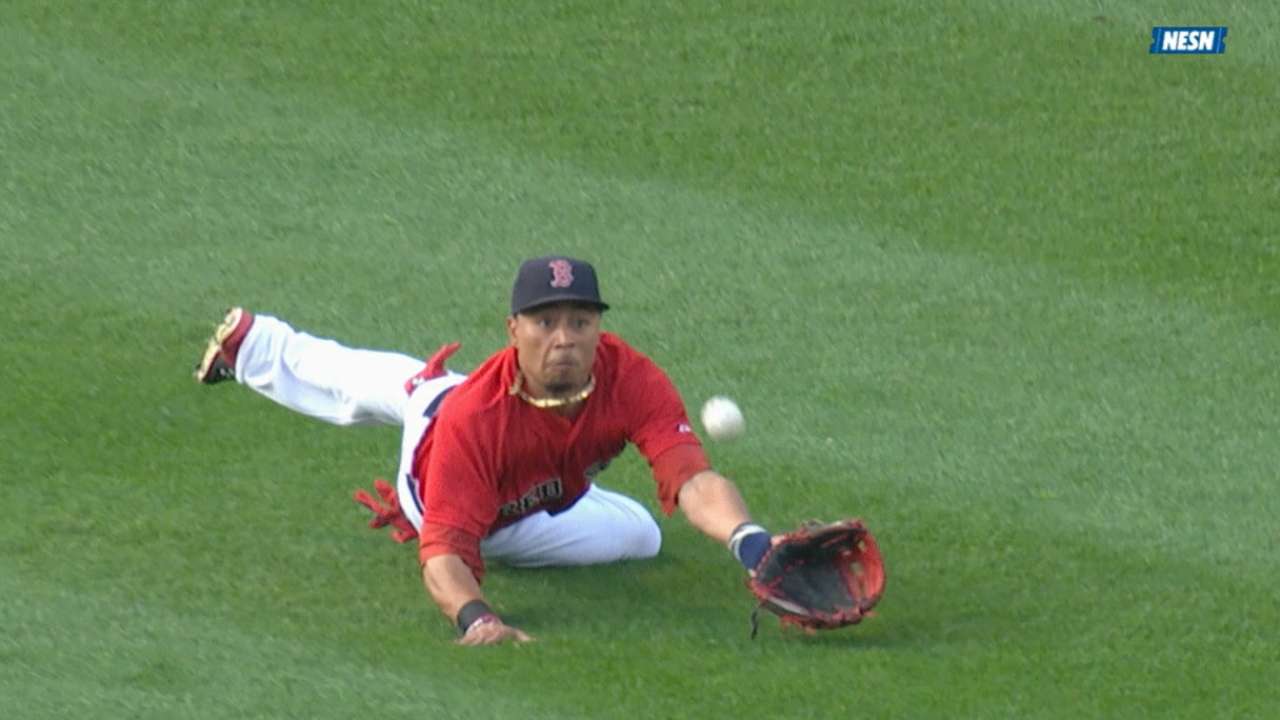 5. Mookie belongs
Considering all the hype bestowed on Mookie Betts in Spring Training, it would have been easy for the center fielder to become a disappointment. But after some struggles early in the season, Betts has been an invaluable contributor to the Red Sox, showcasing rare pop for a top-of-the-order bat.
FIVE STORYLINES TO WATCH
1. Will the Red Sox be buyers or sellers?
Given its current place in the standings, Boston could really go in either direction in the weeks leading up to the July 31 non-waiver Trade Deadline. There will be plenty of motivation in the clubhouse to go on a strong surge so that the team adds talent for this year instead of making moves for the future.
2. Can Buchholz make swift recovery?
Clay Buchholz was pitching like a true ace for a long stretch before suffering a right flexor strain. In the past, injuries have not just derailed Buchholz during the time missed, but it has often taken him a while to get in a groove once back on the mound. To get to the postseason, the Red Sox need Buchholz to pick up where he left off when he comes back.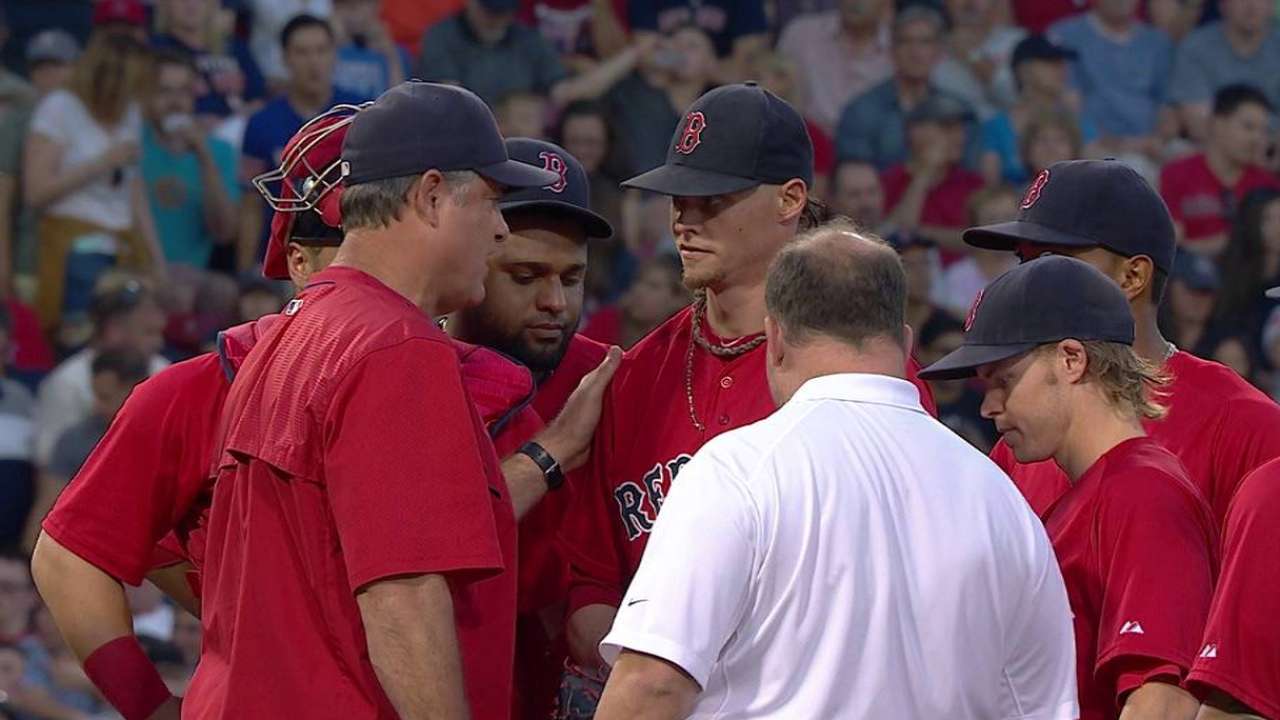 3. Who's at first?
Mike Napoli went through a tougher first half than anyone could have imagined, and it's unclear how much of a chance he'll get to play when play resumes. Boston could play Holt at first or give Allen Craig another chance. Over the next few weeks, all eyes will be on how Farrell divides the playing time at first.
4. Porcello's progress
The Red Sox felt Rick Porcello was the pitcher who could turn into their ace. Instead, he was one of their least effective pitchers for several weeks leading into the break. With Ryan Hanigan's steadying presence behind the plate, there is plenty of confidence that Porcello will settle down.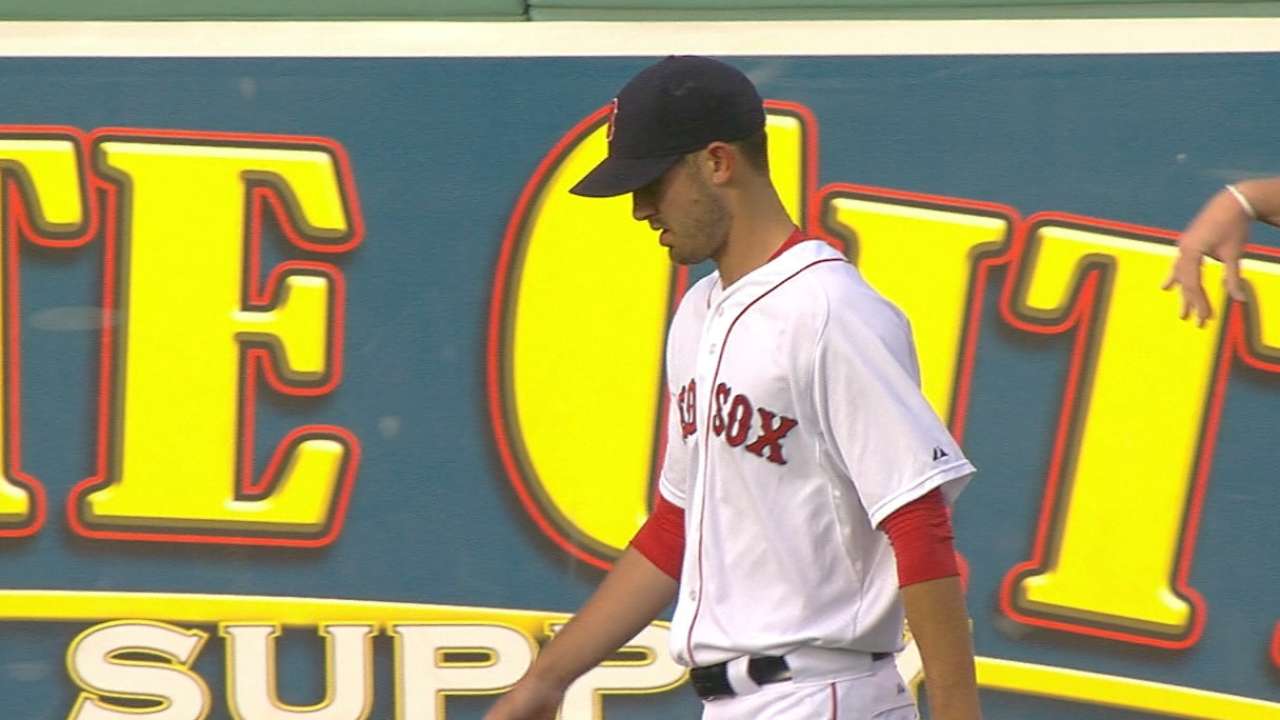 5. Hanley's outfield adjustment
Hanley Ramirez struggled in left field more than anyone expected. The line of thinking was that such a gifted athlete would be able to make a seamless adjustment. For whatever reason, it didn't happen. Can Ramirez smooth things out in the second half? If not, the Red Sox will have to think long and hard about what position he plays next season.
FIRST-HALF AWARDS
MVP: Bogaerts. The shortstop has been clutch at the plate and a rock in the field.
Cy Young: Buchholz. The righty was on a roll before suffering a strained right flexor that the club hopes is a minor injury.
Rookie: Rodriguez. The lefty has been a standout performer aside from a couple of shaky starts.
Top reliever: Uehara. You'd never know Uehara is 40 by the way he is throwing.
PLAYERS TO WATCH IN SECOND HALF
Napoli: If he doesn't regain his groove soon, he might not even last the season with Boston.
David Ortiz: The Red Sox need the slugger to perform better in the second half to make a playoff run.
Brian Johnson: Can the lefty make a similar splash as Rodriguez?
Ian Browne is a reporter for MLB.com. Read his blog, Brownie Points, follow him on Twitter @IanMBrowne and listen to his podcast. This story was not subject to the approval of Major League Baseball or its clubs.