Yanks begin second half atop AL East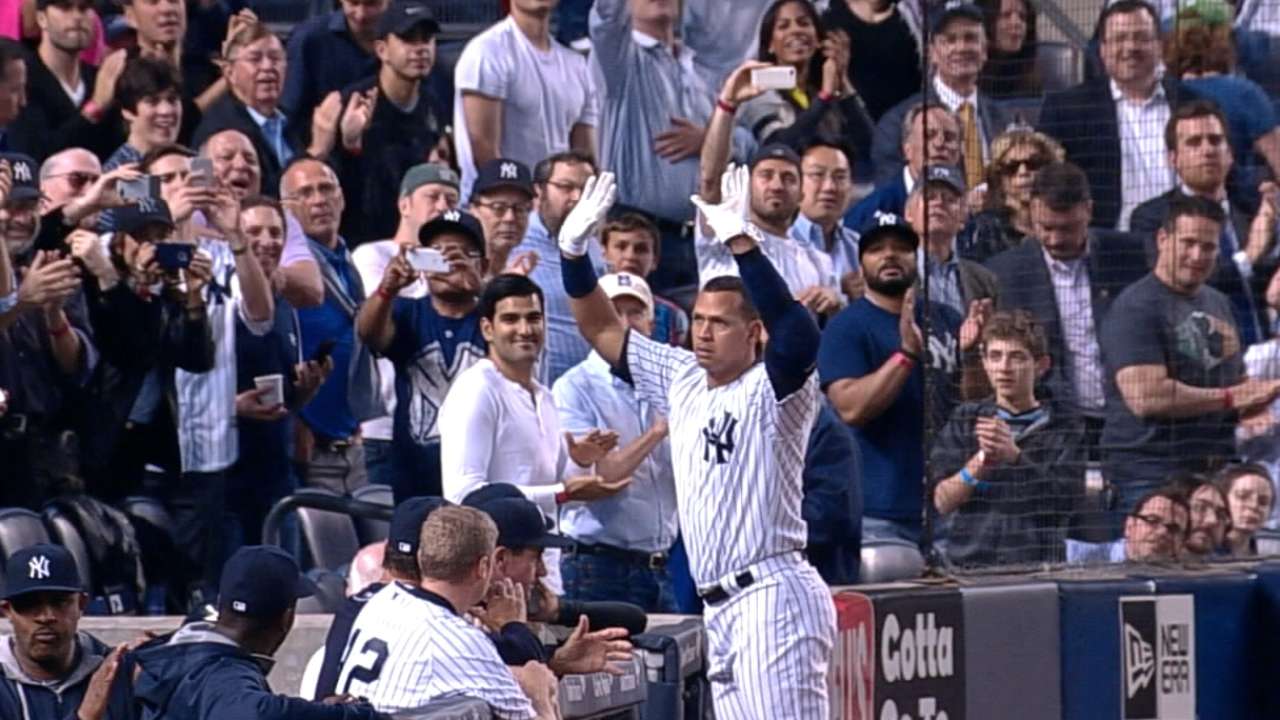 The Yankees return from the All-Star break perched atop the American League East, having reclaimed the top spot in what has played out to be a flawed and evenly-matched division by embracing their DNA as a homer-hitting club. They'll look to continue building on that in the second half.
Paced by the resurgences of Mark Teixeira, Alex Rodriguez and Brian McCann, as well as a breakout All-Star campaign from Brett Gardner, the Yanks' offense has ranked among the AL leaders in runs scored and homers, a welcome development after the droughts of the past two injury-marred seasons.
"It's been up and down," Yankees manager Joe Girardi said. "I think we bounced back well after some really tough streaks. I think it's important that we play a little better on the road in the second half and continue to play well at home, but I'm pretty pleased with where we're at.
"We've had to deal with some injuries to some pretty key players. Maybe not as much as some of the other clubs, but you start losing your closer and you lose your center fielder and your leadoff hitter [Jacoby Ellsbury] and you're starting to lose some significant players. We've been without our right fielder [Carlos Beltran] for awhile. So I'm pretty pleased."
FIVE KEY DEVELOPMENTS
1. Return of A-Rod
The Yankees were not sure what they should expect out of A-Rod this season, but his return has been a pleasant surprise, providing the batting order with thump out of the No. 3 spot. The DH role has helped to keep Rodriguez healthy, and he has tried to do and say all the right things in re-assimilating after last year's suspension.
2. Tex's comeback
Teixeira's surgically repaired right wrist is back to full strength, and it has allowed him to take serious aim at his annual goals of 30 homers and 100 RBIs. Teixeira has helped the Yankees greatly on both sides of the ball and was rewarded with his third career All-Star appearance, an honor that he wasn't sure would come his way again.
3. Back end of 'pen lives up to billing
Andrew Miller had no issues stepping into the closer role, pitching scorelessly in his first 17 appearances, and All-Star Dellin Betances enjoyed success taking over during Miller's stint on the disabled list. Justin Wilson and Chasen Shreve have also earned Girardi's trust.
4. Tanaka's arm
Masahiro Tanaka returned from the DL to offer more encouragement that he can get through the season without needing Tommy John surgery. Tanaka's results have been up and down, though he has shown flashes of dominance -- enough to suggest to the Yanks that they are still on the right track.
5. Top of the order
The one-two punch of Ellsbury and Gardner was as good as advertised, helping the Yankees lead the Majors in first-inning runs. Ellsbury's extended stay on the DL bumped Gardner into the leadoff spot, where he continued to be a stressful presence to opposing pitchers, and the Yanks are thrilled to have the speedy tandem restored for the second half.
FIVE STORYLINES TO WATCH
1. Front end of rotation may demand some TLC
Tanaka will still need to be handled with care because of his partially torn elbow ligament, and the Yankees are closely watching Michael Pineda's climbing innings total, having already pushed one of his starts back to accommodate that.
2. Shorter outings for CC
CC Sabathia is in no danger of losing his rotation spot, thanks in part to his large contract, but he is reluctantly coming to terms with being a five- or six-inning pitcher. With Ivan Nova and Nathan Eovaldi also providing mixed results thus far, Girardi must be careful not to overwork the bullpen, particularly Betances and Miller.
3. Story at second
Rob Refsnyder's promotion to the Majors right before the break served as an indication that the Yanks' patience ran thin with Stephen Drew, who batted below the Mendoza line despite occasional power. Refsnyder has a live bat and scouts say that his defense has improved, and he will get an opportunity to show both at the big league level.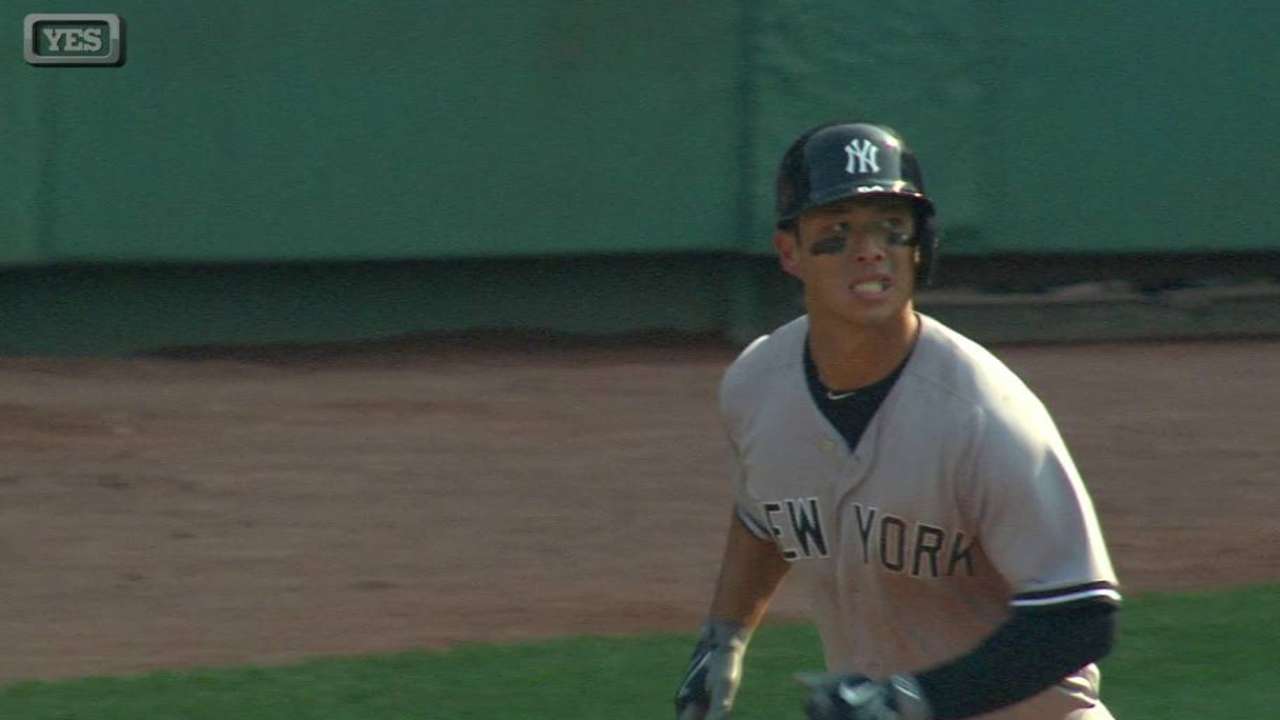 4. What's next for Beltran?
Beltran has had a disappointing first year and a half in pinstripes due to injuries and underperformance. Because Rodriguez is entrenched at DH, the Yankees need to be able to count on Beltran in right field on a regular basis. A strong second half would greatly help to alter the storyline.
5. Health is a key
The DH role has kept Rodriguez healthy, but he will turn 40 in July, and so his status will have to be closely watched. Ellsbury, Miller, Beltran and Tanaka are among the key contributors who have already served DL stints.
FIRST-HALF AWARDS
MVP: Gardner. The first-time All-Star was at his best in June, when he batted .351 (39-for-111) with 27 runs, 11 doubles, two triples, five homers and 18 RBIs. He has developed into the complete player the Yanks thought he could be.
Cy Young: Pineda. The hard-throwing righty finished the first half 9-5 with a 3.64 ERA in 17 starts, including a 16-strikeout performance on Mother's Day vs. Baltimore. The more he gyrates on the mound, the better he feels.
Rookie: Shreve. Quickly earning the Yankees' trust with his ability to retire both lefties and righties, Shreve did not allow a run in 15 consecutive appearances from May 24 to July 1. His acquisition from the Braves has looked like a steal.
Top reliever: Betances. An All-Star for the second consecutive year, Betances led big league relievers in strikeouts during the first half and did not allow an earned run in his first 26 appearances of the season. Opponents still hate facing this guy.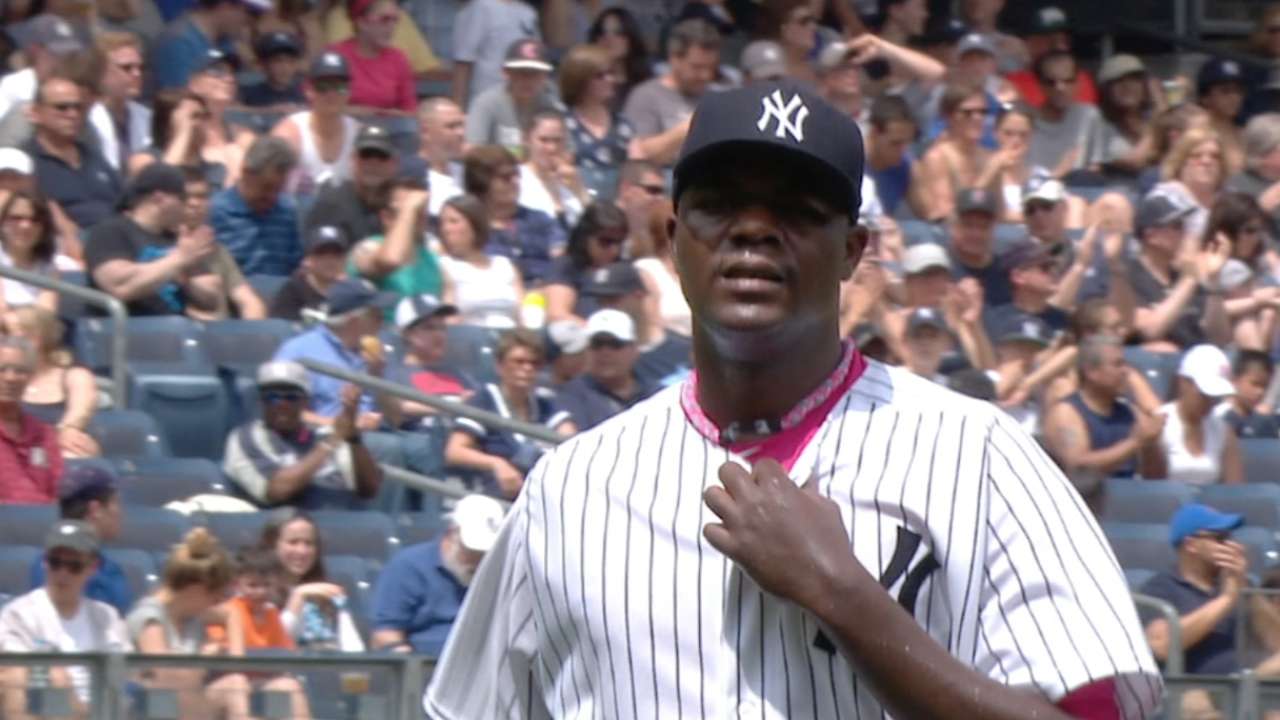 PLAYERS TO WATCH IN SECOND HALF
Teixeira: The slugging switch-hitter has his eyes set upon reaching 30 homers and 100 RBIs for the first time since 2011, and he already has a great head start. The gluten-free diet must be working. He has also played great defense at first base.
Tanaka: The numbers have dipped from his pre-injury performance last season, but he is still averaging a strikeout per inning. Pitching coach Larry Rothschild wants Tanaka to be more aggressive in the strike zone. Health is always on everyone's minds here.
Rodriguez: He has said and done all the right things, and seems to be happy with his DH role. Having already passed Willie Mays on the home run list and notched his 3,000th hit, can A-Rod finish this improbable and eventful comeback season on a strong note?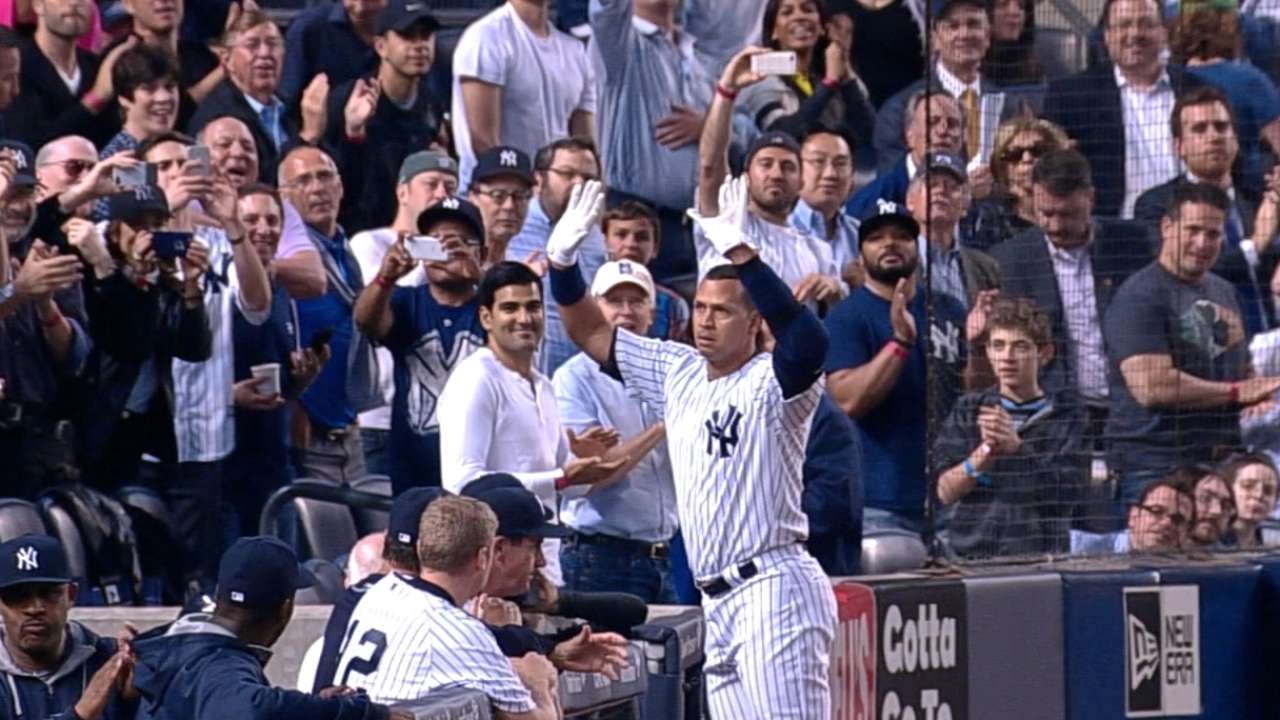 Bryan Hoch is a reporter for MLB.com. Follow him on Twitter @bryanhoch, on Facebook and read his MLBlog, Bombers Beat. This story was not subject to the approval of Major League Baseball or its clubs.