All-Star recognition means a lot to Holt
Red Sox utility man is Boston's lone representative at Midsummer Classic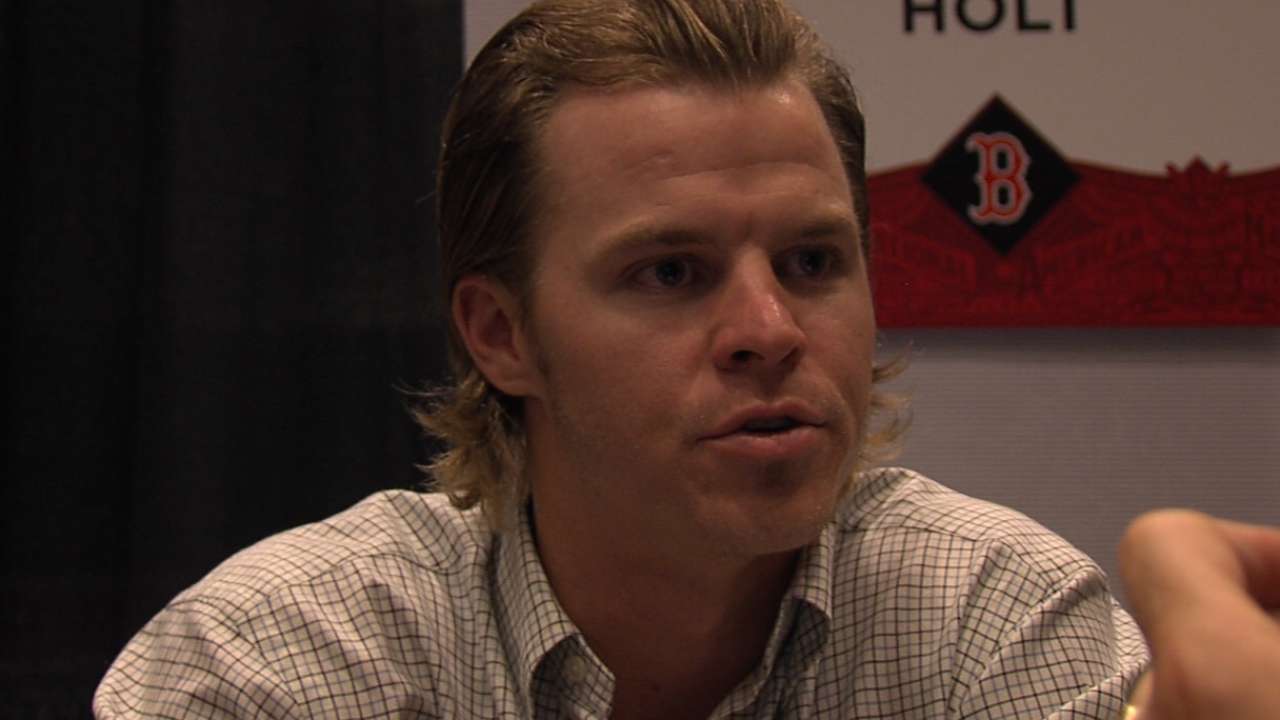 When the Red Sox acquired Brock Holt from the Pirates on Dec. 26, 2012, he was perceived as a throw-in in the deal that also brought closer Joel Hanrahan to Boston. Holt was used sparingly in the World Series-winning 2013 season and spent the majority of that year in the Minors.
He didn't make the club out of Spring Training of 2014, losing out on the utility infielder job to Jonathan Herrera. But after a second callup early in the season necessitated by an injury to Will Middlebrooks, Holt caught fire and has been a cornerstone of the Red Sox since.
Holt's found so much success that he will be Boston's only representative at the 2015 All-Star Game presented by T-Mobile on Tuesday (7 p.m. ET on FOX) after being selected as a reserve by American League manager Ned Yost.
"It means a lot," Holt said of his All-Star selection. "I know how much time and effort I've put in and I worked my tail off, shoot, as long as I can remember. I haven't been recognized a whole lot. It's nice to get a little recognition and especially a manager's choice. That means the people across the way recognize what you're doing. It's a huge honor."
Holt came up as mainly a middle infielder. But the Red Sox have played him everywhere but pitcher and catcher the past two seasons. Holt handles all of the positions, turning into the truest form of a super utility man. Of late, he's played second base regularly while Dustin Pedroia is on the disabled list. At the end of the day, Holt knows that it would be easier to stick with one position, but he takes pride in his ability to move around the field.
"Being able to move around and play different positions is not something that I was completely used to until last year, when I started playing outfield for the first time and played some first," said Holt, who is hitting .292 this season with 22 RBIs. "Everyone always asks, 'Would you rather have one position to stick at?'
"Obviously I think that'd be easier, but being able to move around with versatility has helped me find a place in the Major Leagues and stick. It's something that I enjoy doing, moving around and playing multiple positions, it kind of keeps things new and fresh."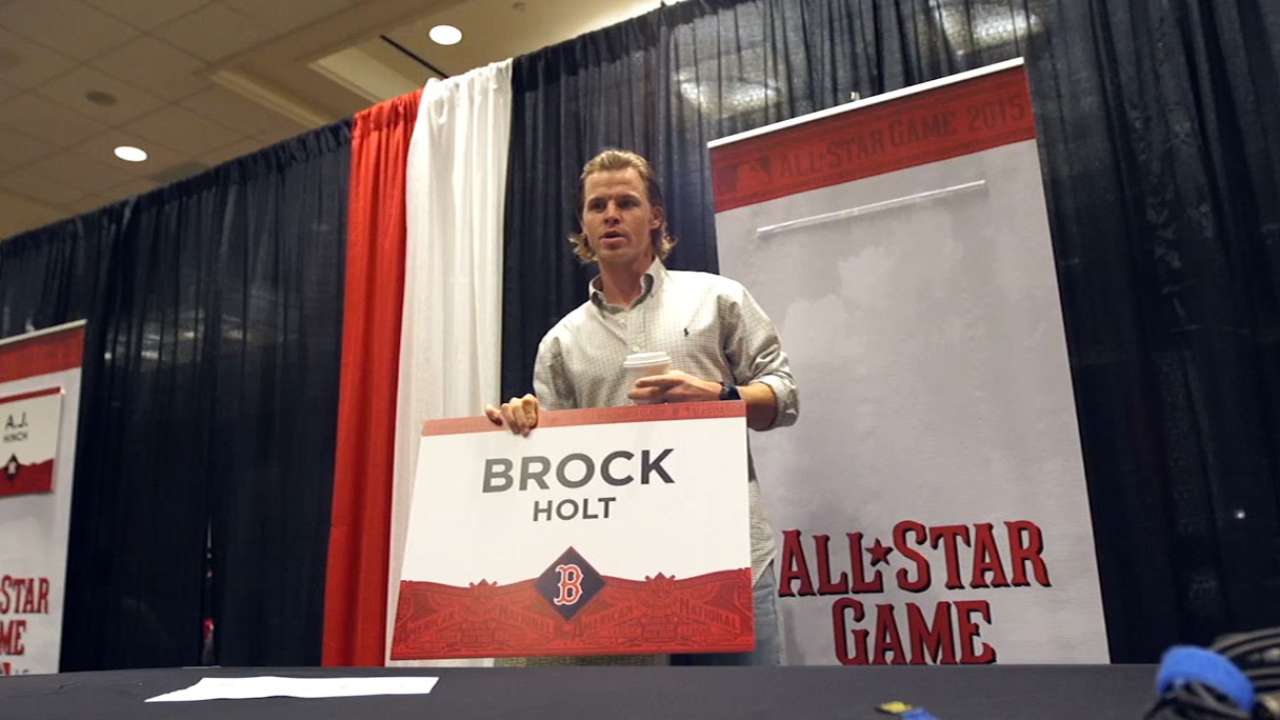 The left-handed hitter doesn't know where he will play Tuesday, but it adds to the mystery and fun of his first trip to the event. He received a bit of information about the experience from teammates Pedroia and Clay Buchholz, but Holt is going to take it all in for a few days in what is one of the better feel-good stories of the 2015 Midsummer Classic.
"I've been pinching myself for a while," Holt said. "It's starting to sink in. I'm definitely happy to be here. I'm just trying to soak everything in and enjoy myself."
During the All-Star Game presented by T-Mobile in Cincinnati on Tuesday, fans can once again visit MLB.com to submit their choice for the Ted Williams Most Valuable Player Award presented by Chevrolet. Voting exclusively at MLB.com, online and via their mobile devices in the 2015 All-Star Game MVP Vote presented by Chevrolet, the fans' collective voice will represent 20 percent of the overall vote that determines the recipient of the Arch Ward Trophy.
MLB.TV Premium subscribers will be able to live stream the All-Star Game via MLB.TV through FOX's participating video providers. Access will be available across more than 400 supported MLB.TV platforms, including the award-winning MLB.com At Bat app.
The 86th Midsummer Classic will be televised nationally by FOX Sports (coverage begins 7 p.m. ET), in Canada by Rogers Sportsnet and RDS, and worldwide by partners in more than 160 countries. ESPN Radio and ESPN Radio Deportes will provide exclusive national radio coverage of the All-Star Game. MLB Network and SiriusXM will also provide comprehensive All-Star Week coverage. For more information, please visit allstargame.com.
Connor Smolensky is an associate reporter for MLB.com. This story was not subject to the approval of Major League Baseball or its clubs.