Yost stacks power with Trout atop AL lineup
At the helm of All-Star Game for first time, KC skipper eyes home-field advantage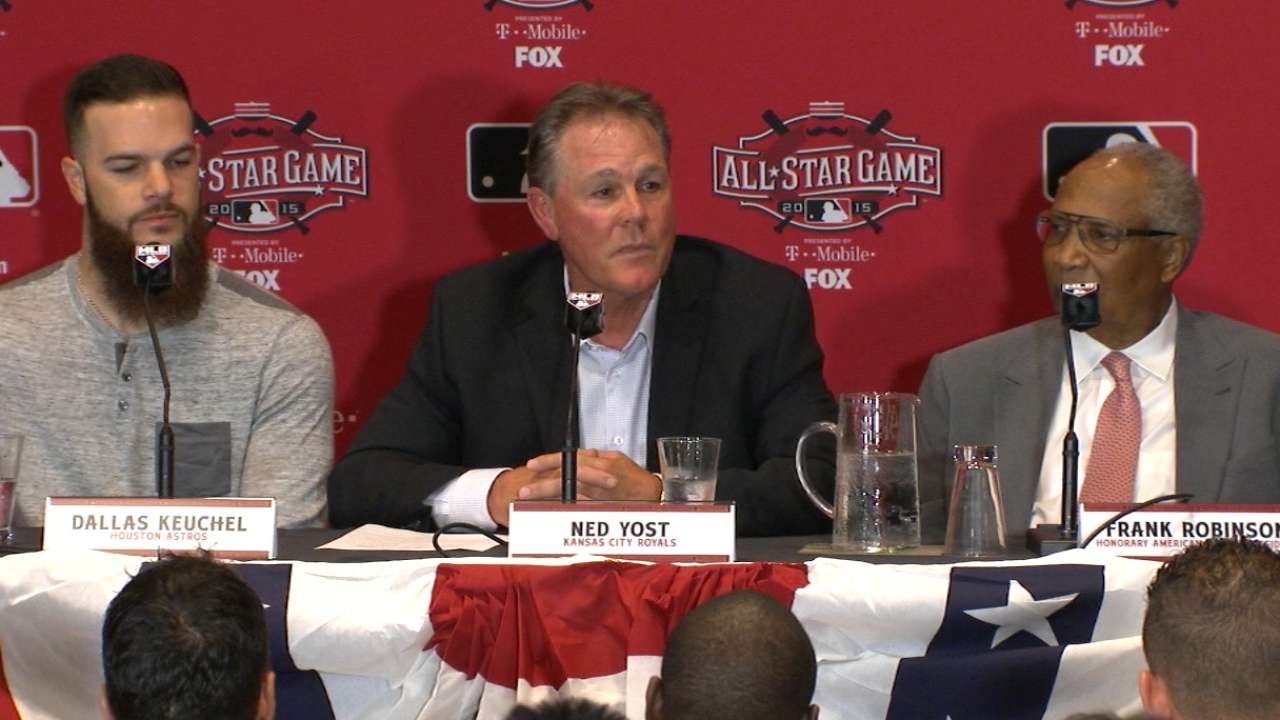 CINCINNATI -- As manager of the Royals, Ned Yost famously flipped his batting order last September, putting all his speed at the top of the order.
That move often is credited with sparking the Royals to clinching a playoff spot and their dramatic run through the playoffs all the way to Game 7 of the World Series.
Batting orders for the Midsummer Classic, however, tend to showcase power early and often, and that's what Yost's American League order will feature tonight in the All-Star Game presented by T-Mobile, which will be televised nationally by FOX Sports (coverage begins at 7 p.m. ET), in Canada by Rogers Sportsnet and RDS and worldwide by partners in more than 160 countries.
Here's a look at the order:
1. Mike Trout (Angels), CF
2. Josh Donaldson (Blue Jays), 3B
3. Albert Pujols (Angels), 1B
4. Nelson Cruz (Mariners), DH
5. Lorenzo Cain (Royals), RF
6. Adam Jones (Orioles), LF
7. Salvador Perez (Royals), C
8. Jose Altuve (Astros), 2B
9. Alcides Escobar (Royals), SS
Though Trout has certainly has speed, most of Yost's basestealers -- Cain, Altuve and Escobar -- are down in the order.
"It's a lineup that can't lose," honorary American League president Frank Robinson said.
But there already was some criticism about the order, from one of Yost's own players.
"I was looking forward to hitting third, man," Cain joked.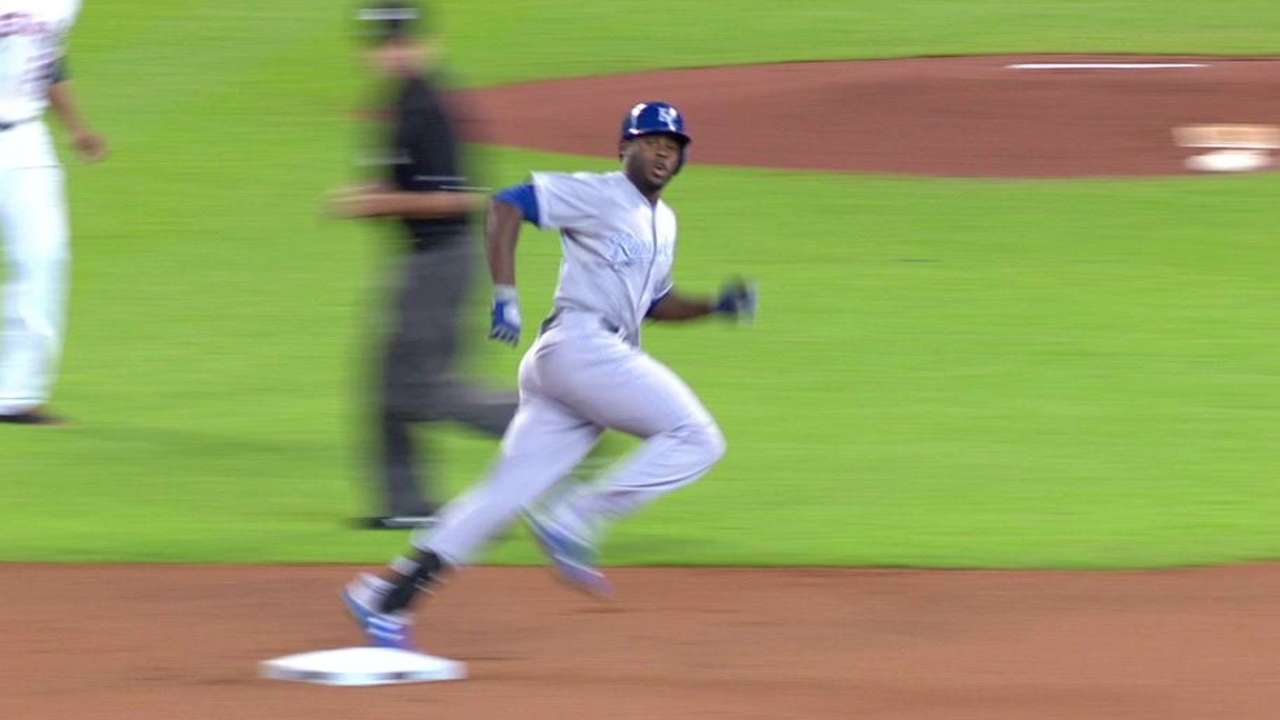 Yost, though, certainly is taking his job as AL manager seriously, because he knows firsthand the value of winning the All-Star Game and securing home-field advantage in the World Series.
"We were the home team last year, and that was a huge difference for us," Yost said. "For us to have four home games with that atmosphere was huge. It's going to be important for guys in that locker room.
• Bochy sets NL lineup; Greinke to start
"Everybody in that locker room still has a chance to go to the playoffs, and it's going to be important for everyone to do what they can [to win] and help whatever team gets to the World Series to have home-field advantage."
Constructing the batting order was just one of many difficult challenges for Yost.
"This is my sixth All-Star Game but my first as a manager," he said. "I can remember being with Bobby Cox all those years, and back then, the manager picked all the reserves. He started looking at stats in early May. Luckily for me, I had only two picks and five pitchers. Should be easy, right? But [Bruce Bochy] was right -- it's tough."
ESPN Radio and ESPN Radio Deportes will provide exclusive national radio coverage of the All-Star Game. MLB Network and SiriusXM will also provide comprehensive All-Star Week coverage. For more information, please visit allstargame.com.
Jeffrey Flanagan is a reporter for MLB.com. Follow him on Twitter at @FlannyMLB. This story was not subject to the approval of Major League Baseball or its clubs.