Cutch wowed by young stars at All-Star Game
Five-time participant excited to play alongside Harper, opposite Trout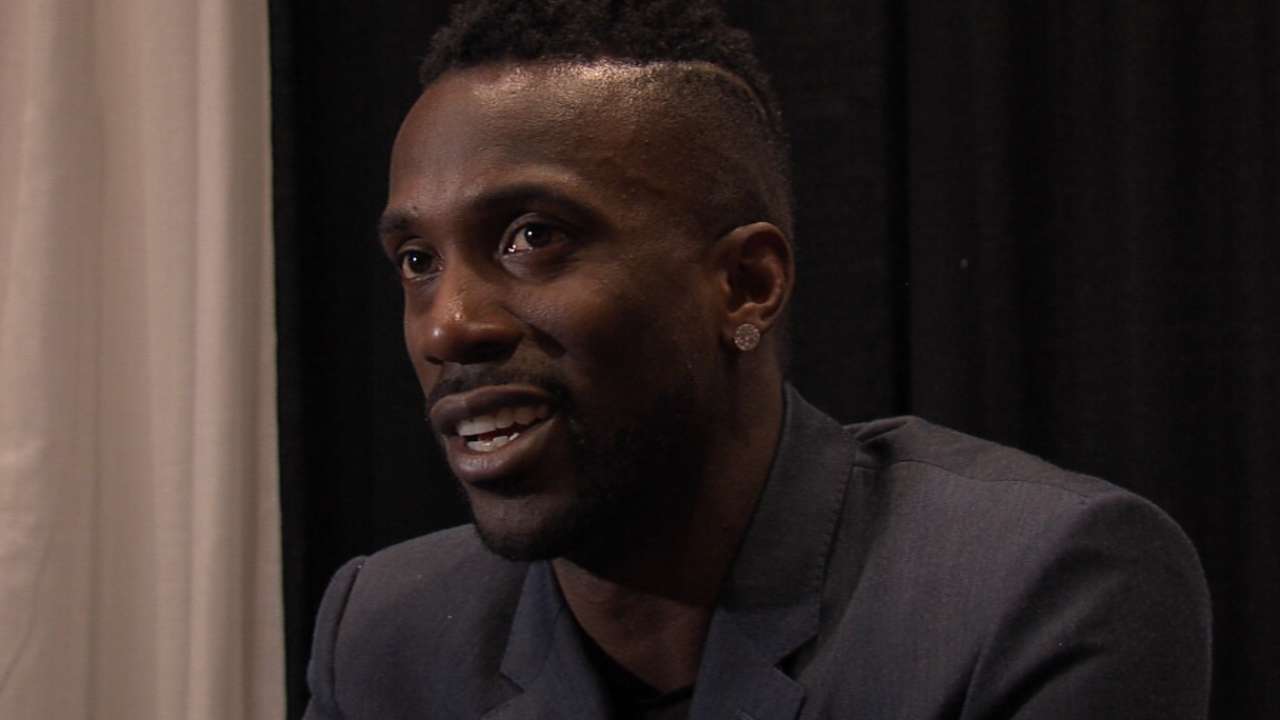 Pirates center fielder Andrew McCutchen was 24 years old when he made the first of his now-annual trips to the All-Star Game presented by T-Mobile. Now 28, McCutchen looks around the National League clubhouse and into the American League dugout and marvels at the young talent on both sides.
McCutchen specifically pointed to Nationals outfielder Bryce Harper, who he'll start alongside Tuesday night, and Angels center fielder Mike Trout. He rarely gets to play opposite Trout, and he only has one chance a year to hit in front of Harper.
That's what makes the Midsummer Classic experience a fun one each year for McCutchen, making his fifth consecutive trip to the All-Star Game.
McCutchen said Monday in Cincinnati that he still enjoys the opportunity to talk to the game's best players, to learn about their routines and situational strategies.
Just don't ask McCutchen how he stacks up against any of them -- not even Trout, the reigning AL Most Valuable Player and arguably the best player in baseball at 23 years old.
"I don't compare myself to anybody, personally. I do my own thing. I feel I've earned that a little bit. I was here first," McCutchen said. "These guys are tremendous. Harper and Trout, they're on another planet, just like a lot of people here.
"It's great you have that opportunity to pick their brains, that you're able to talk to them when you maybe don't ever get that opportunity again."
During the All-Star Game presented by T-Mobile in Cincinnati on Tuesday, fans can once again visit MLB.com to submit their choice for the Ted Williams Most Valuable Player Award presented by Chevrolet. Voting exclusively at MLB.com, online and via their mobile devices in the 2015 All-Star Game MVP Vote presented by Chevrolet, the fans' collective voice will represent 20 percent of the overall vote that determines the recipient of the Arch Ward Trophy.
MLB.TV Premium subscribers will be able to live stream the All-Star Game via MLB.TV through FOX's participating video providers. Access will be available across more than 400 supported MLB.TV platforms, including the award-winning MLB.com At Bat app.
The 86th Midsummer Classic will be televised nationally by FOX Sports (coverage begins 7 p.m. ET), in Canada by Rogers Sportsnet and RDS, and worldwide by partners in more than 160 countries. ESPN Radio and ESPN Radio Deportes will provide exclusive national radio coverage of the All-Star Game. MLB Network and SiriusXM will also provide comprehensive All-Star Week coverage. For more information, please visit allstargame.com.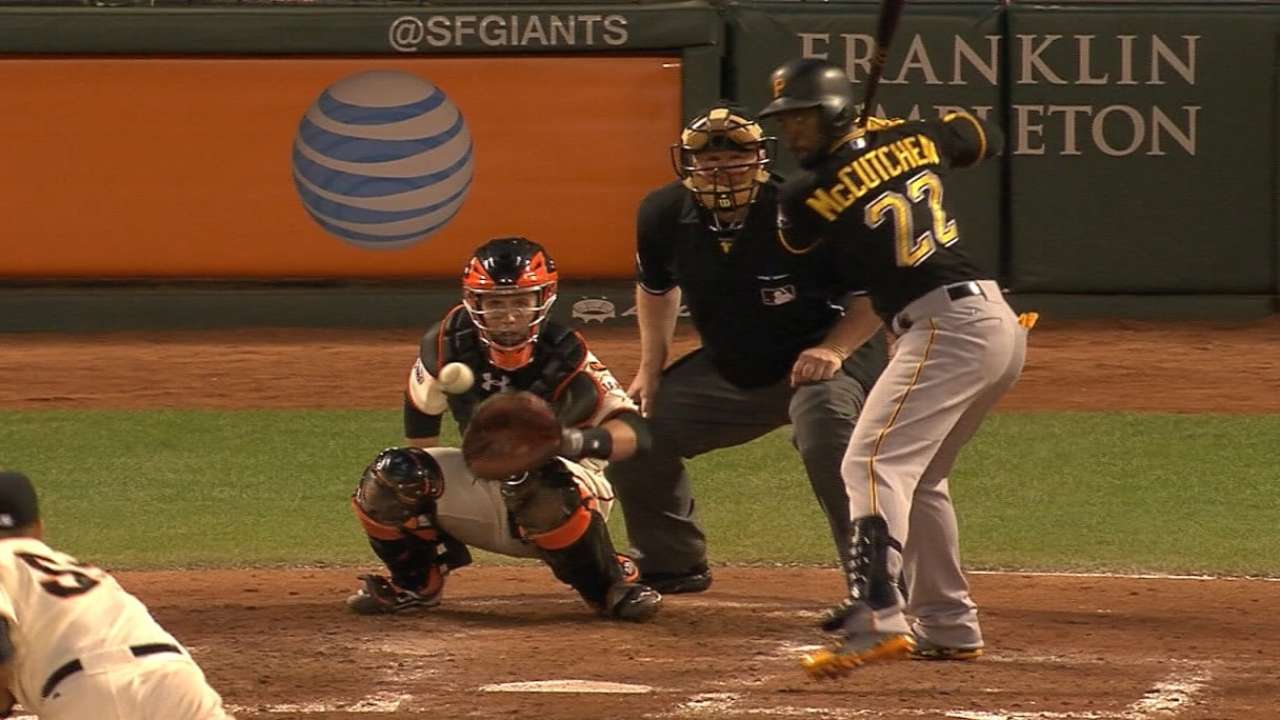 McCutchen is the first Pirates player named to an All-Star team in at least five consecutive seasons since Roberto Clemente did so from 1960-66. McCutchen will start Tuesday night, batting leadoff, because the fans' selection, Giancarlo Stanton, is injured.
McCutchen is joined this year by three teammates, including two first-timers in right-handers A.J. Burnett and Gerrit Cole, as well as closer Mark Melancon, a two-time All-Star.
Melancon, documenting his second All-Star trip on Twitter and Instagram, leads the Majors with 30 saves and hasn't been charged with an earned run in more than two months.
Cole entered the break as the Majors' leader in wins. He owns a 13-3 record and 2.30 ERA through his first 18 starts.
Only four years after being taken as the first overall pick in the 2011 Draft, Cole has established himself as an ace -- and the kind of young All-Star talent McCutchen enjoys seeing year after year.
"There is no All-Star level that's higher than this," Cole said. "So you know you're doing something right when you're at this game."
Adam Berry is a reporter for MLB.com. Follow him on Twitter at @adamdberry. This story was not subject to the approval of Major League Baseball or its clubs.