Yost, Ventura find way for Sale to pitch in ASG
White Sox ace 'will definitely' make an appearance after skippers devise plan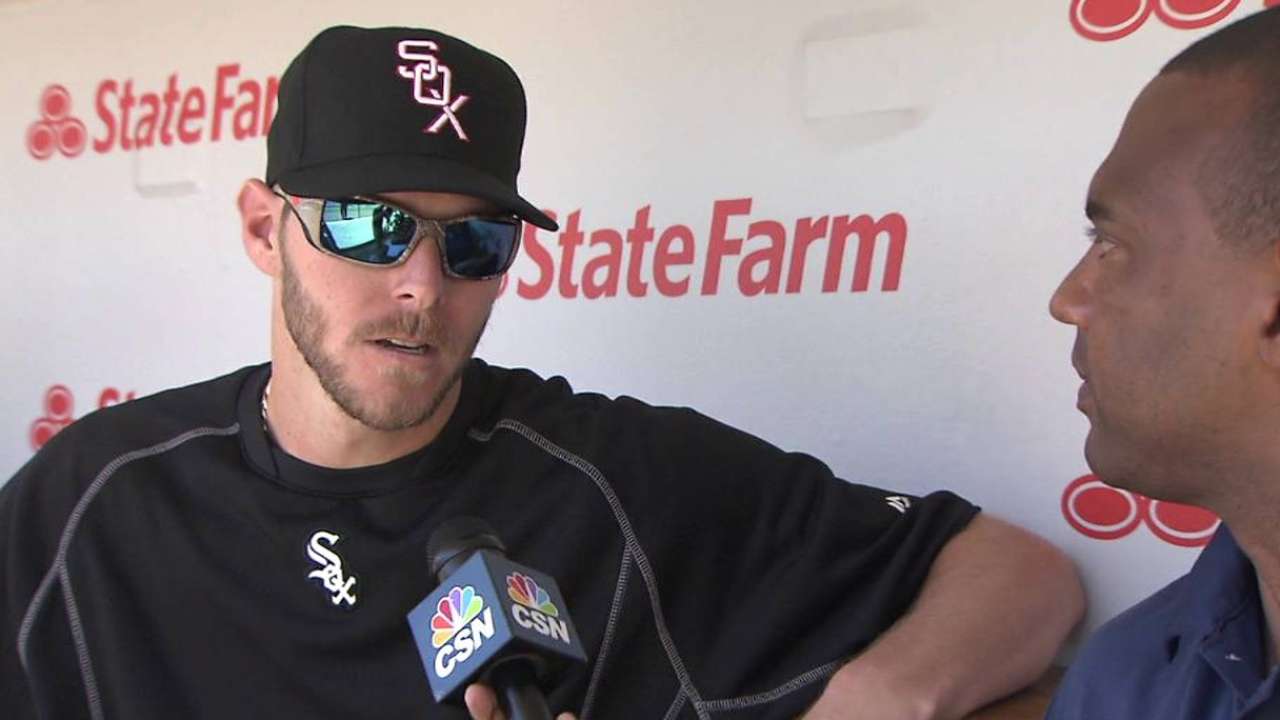 American League All-Star Team manager Ned Yost says he has worked out a plan with White Sox manager Robin Ventura to find a way to get Chicago ace Chris Sale in the All-Star Game presented by T-Mobile on Tuesday.
Ventura had previously said that he "would prefer [Sale] wouldn't" pitch in the Midsummer Classic, but Yost told ESPN's Mike & Mike on Monday morning that the two AL Central skippers came to an agreement on a way to feature Sale in Cincinnati.
"I'm going to pitch him," Yost said. "I have talked to Robin. We're OK. But he's definitely going to pitch in the game."
Sale, already a four-time All-Star, enters the break leading the league with 157 strikeouts and 11.8 strikeouts per nine innings. Since his ERA topped at 5.93 on May 6, he has gone 92 innings while allowing just 56 hits 18 earned runs and 13 walks while striking out 131.
But the southpaw has thrown 110 or more pitches in nine of his last 10 starts.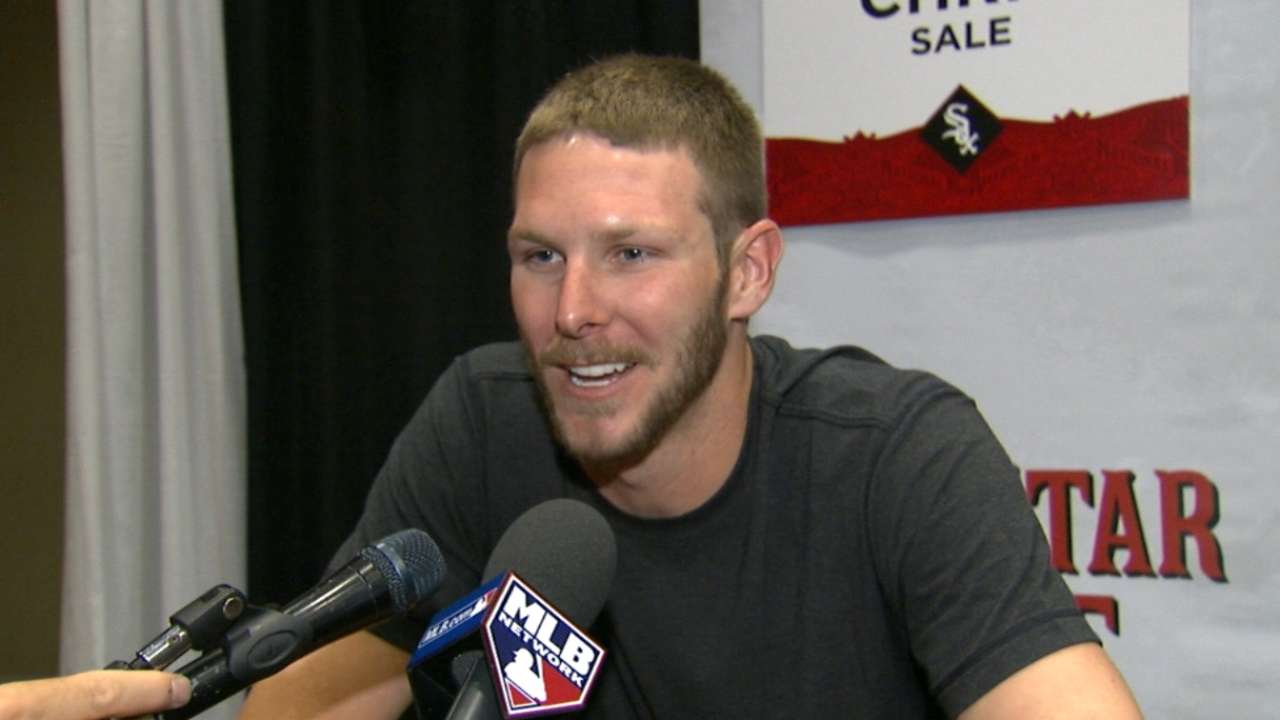 "As soon as we got the players vote, we understood what position players and pitchers we had, we started calling pitching coaches to start getting their preferences," Yost said. "We get a pretty good parameter of what they want us to do, and then we kind of abide by it."
Yost, whose Royals were the AL champions last season and have two pitchers (relievers Wade Davis and Kelvin Herrera) on the AL All-Star team, said he understands Ventura's concern.
"For me, I think it's important -- if I sent one of my pitchers to an All-Star Game and I say, 'OK, this is what I would like you to do. Go ahead and use him but don't abuse him. This is what I'd like you to do.' I'd expect you to do it," Yost said. "And I'm going to do the same thing. I'm going to respect each organization, and I'm going to respect each pitcher."
Joey Nowak is a reporter for MLB.com. Follow him on Twitter at @joeynowak. This story was not subject to the approval of Major League Baseball or its clubs.