ICYMI: Pads take series before entering break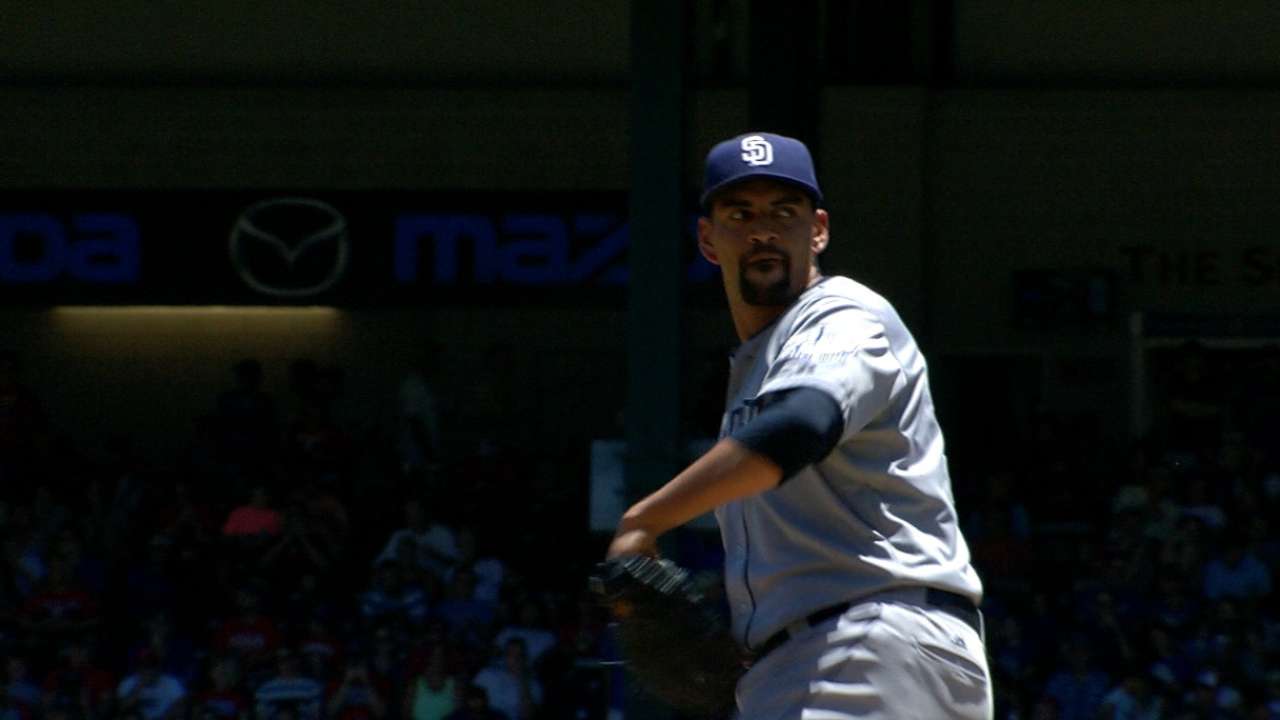 There's no better way to take a happy flight into the All-Star break than to do so on a two-game winning streak and after taking a series win from the Rangers.
The Padres took a 2-1 victory over the Texas Rangers on Sunday thanks to a stellar performance from starter Tyson Ross and just enough offense to secure a series victory before heading into the All-Star break. Ross delivered 6 2/3 scoreless innings with three hits and six strikeouts en route to his sixth victory of the year while lowering his ERA to 3.34 on the season.
Thanks to Ross' effective performance, the Padres' offense only needed to score two runs on the day to take their first series victory in the month of July.
The Padres were able to take an early 1-0 lead thanks to Will Venable's hustling triple and a subsequent Will Middlebrooks RBI groundout in the second inning. Jedd Gyorko later delivered an insurance run on an RBI single in the seventh inning, while Matt Kemp enjoyed his third multihit game in a row after going 2-for-4 with a walk. Closer Craig Kimbrel also got into the mix of strong performances and was able to earn his second save in as many days while also recording his 23rd save of the season overall.
The Padres improved their record to 41-49 while also showing positive signs of coming back after a grueling six-game losing streak. The Friars will now have four off-days during this week's All-Star Game presented by T-Mobile activities in Cincinnati before returning home to San Diego on Friday, with James Shields taking the mound against Jorge De La Rosa and the Rockies. In case you missed it, here are some highlights and stories that may have passed you by on Sunday:
Padres postgame recap: Ross, Padres top Rangers to end first half
Middlebrooks delivers an early Padres lead with an RBI groundout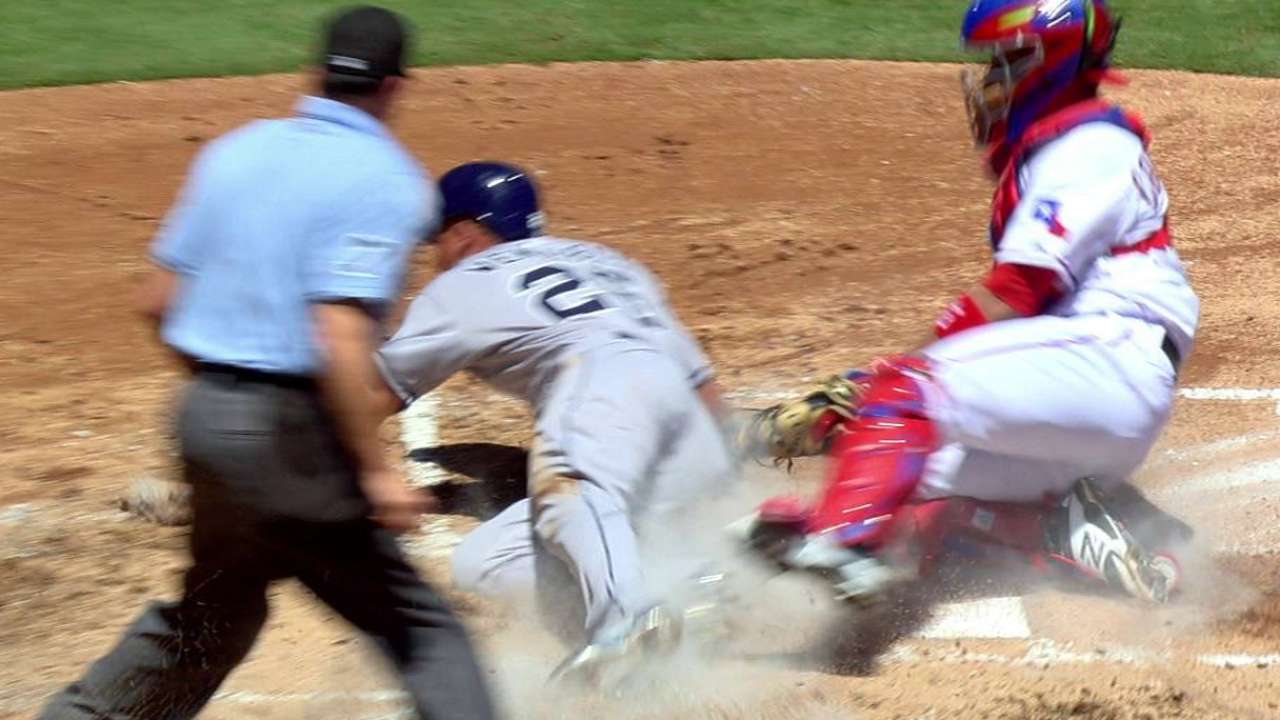 Gyorko adds an insurance run with an RBI single in the seventh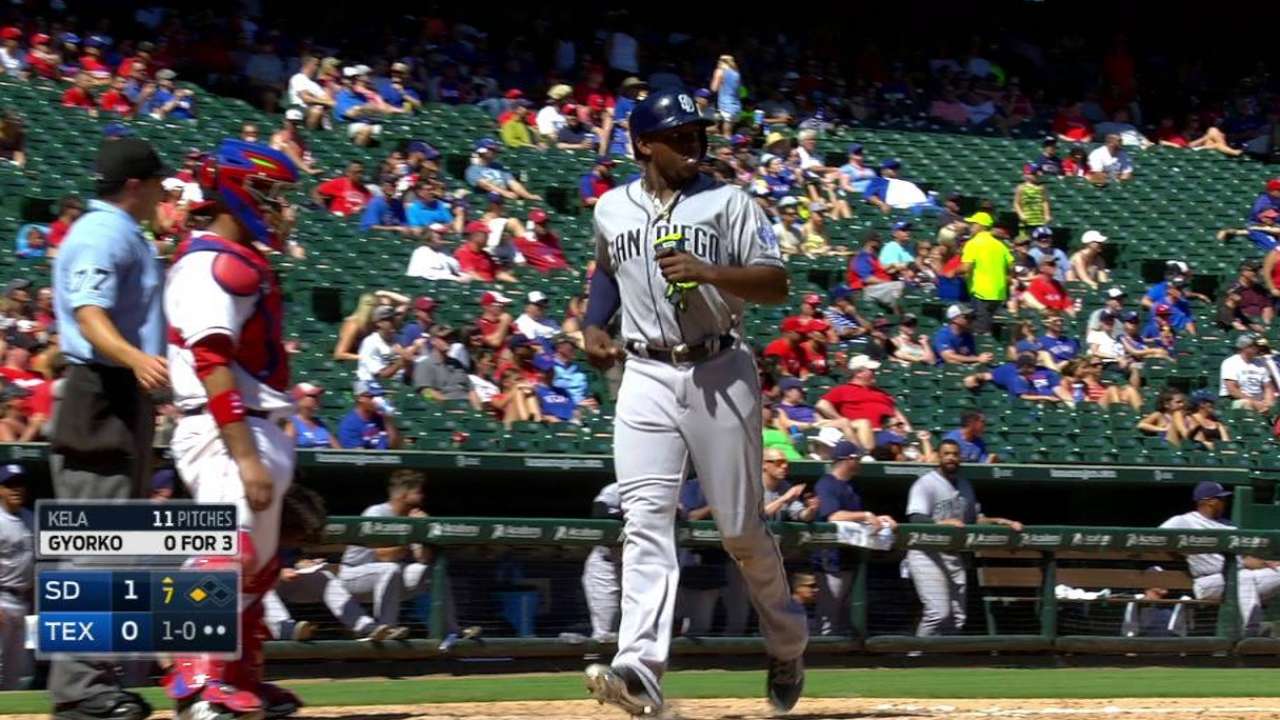 Kimbrel secures his 23rd save of the year and seals the series victory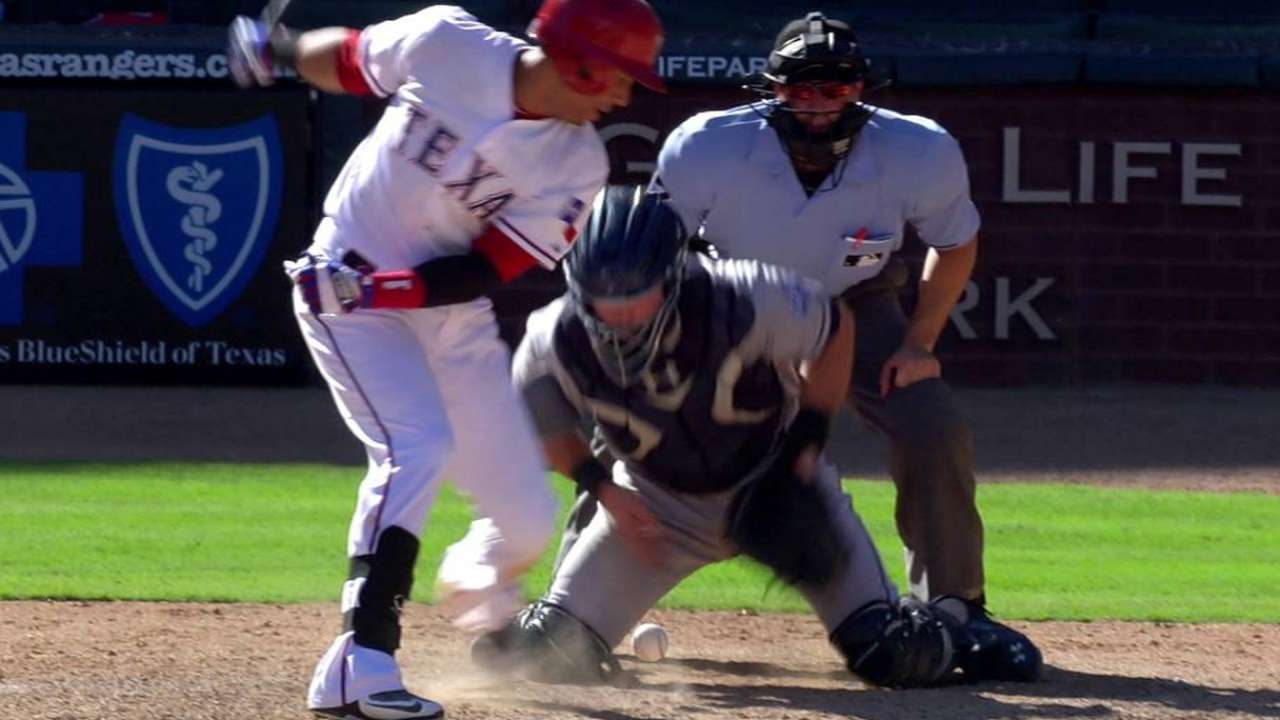 The first half ends with positivity for the Friars: Padres carry some momentum into break
Padres prospect delivers final out: Rea closes out US win in Futures Game
When the season resumes, the big guns are coming out: Padres to start rotation from top out of break
Down on the Farm: Renfroe's five hits lead San Antonio to sweep
Notable Notes: Game Notes @ TEX (07.12) Ross Given the Nod as Padres Head into All-Star Break Looking Forward
Friar Forecast: Shields set to welcome Rox to open second half
Friday's probable pitchers: James Shields (7-3, 4.01 ERA) vs. Jorge De La Rosa (6-3, 4.34 ERA)