Confident Blackmon the engine for Rockies' lineup
Center fielder drives in four runs during Sunday's win over Braves
DENVER -- This time last year the Rockies' Charlie Blackmon was an All-Star with his head spinning, having had to convince himself he deserved the invitation -- even though he was voted by the National League players. Now, even though he's not going to Cincinnati, he's more sure of himself.
Blackmon slashed a pair of two-run singles -- one with the bases loaded -- the other to break a sixth-inning tie, in the Rockies' 11-3 victory over the Braves on Sunday afternoon at Coors Field.
Blackmon has hit safely in 21 of his last 25 games and has nine doubles, three triples and four home runs since June 1. He leads NL leadoff men in RBIs with 40, and heads into the break confident in his swing and mental approach.
"I've been playing consistently for a while now, but it's just now starting to show up statistically," Blackmon said. "I've been having really competitive at-bats, and that's generally my goal."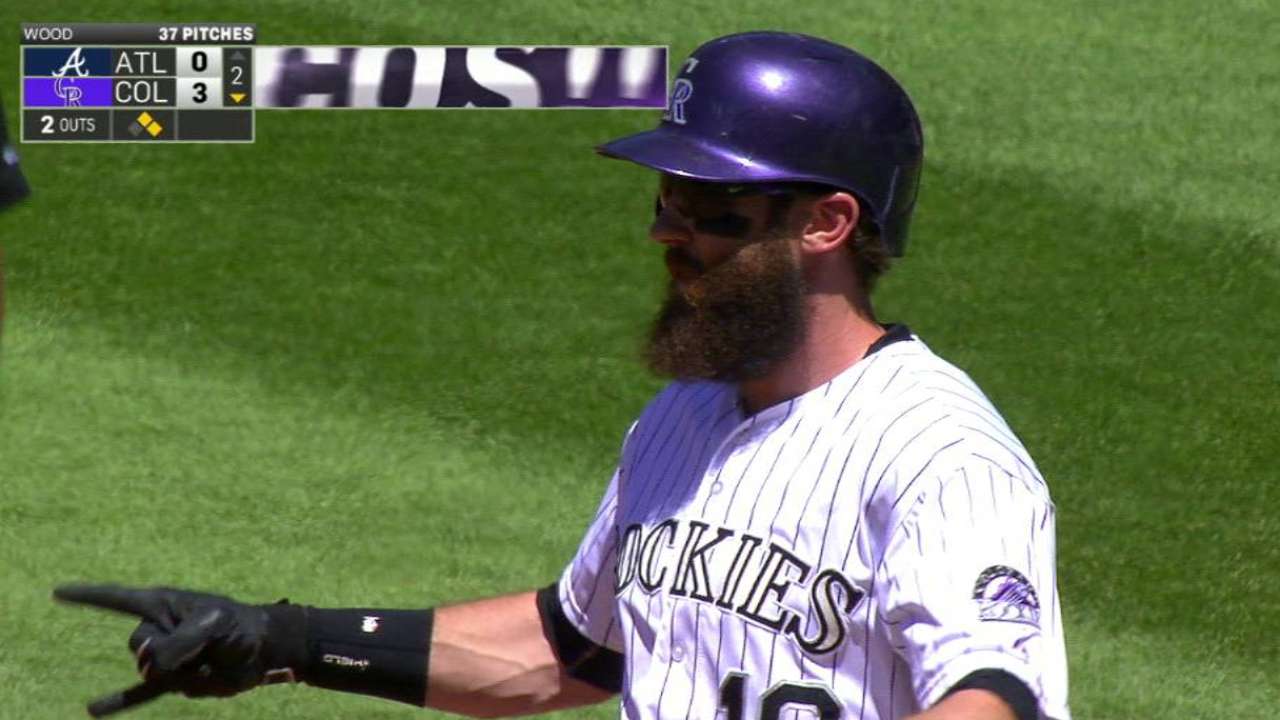 Both of Blackmon's run-scoring hits came with two outs -- a situation in which he is batting .290. He has a .914 OPS with runners in scoring position. The hits Sunday came off Braves left-hander Alex Wood. He is hitting .222 against lefties, as opposed to .316 against righties, but the at-bats were controlled.
"It's more of a mindset," Blackmon said. "You don't let the situation get the best of you. Keep in mind what you're trying to do and execute your approach. I was able to do that."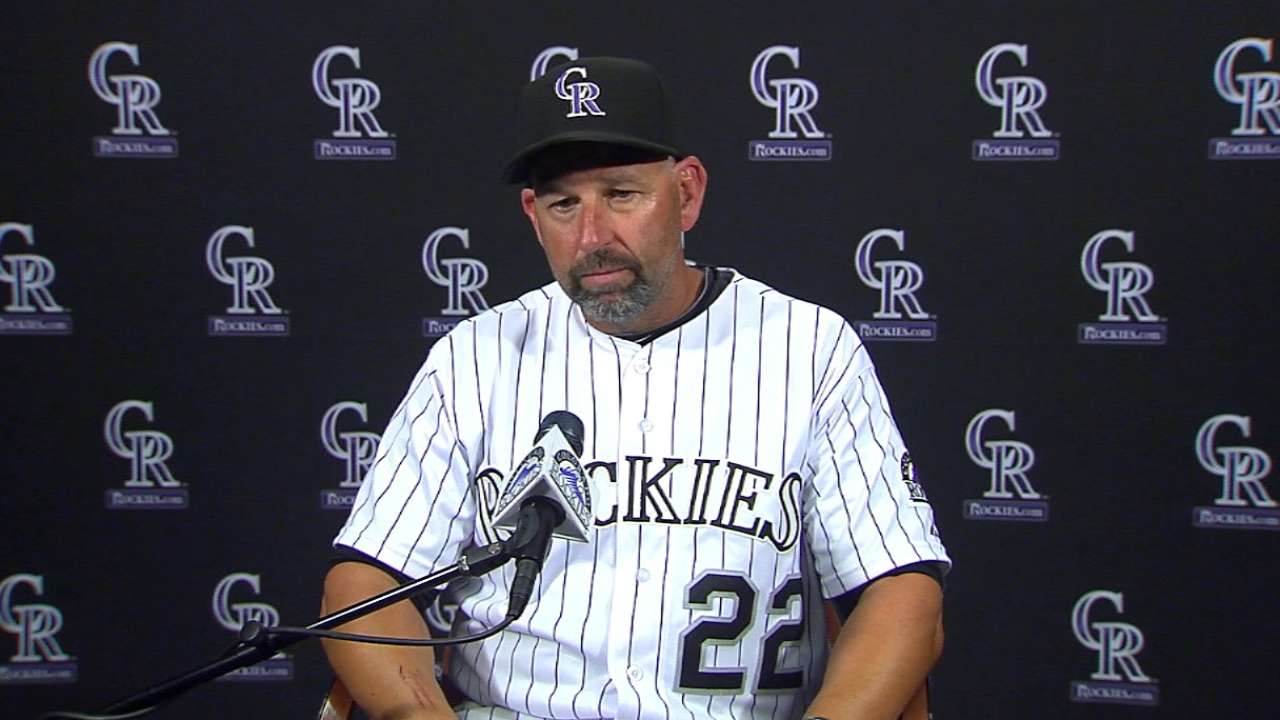 Blackmon is emerging as a versatile force atop the lineup. The .360 on-base percentage is middle-of-the-road in the NL, but since June 1 it's a healthier .377. Blackmon is also 23-for-30 on stolen-base attempts. With 11 home runs, which are third-most among NL leadoff men, Blackmon can do a little of everything offensively.
But coming out of the break, Blackmon says the mantra for the team is not to take on too big of a chunk. The Rockies are 10 games below .500 and 11 games behind the NL West-leading Dodgers. They're in a position where the air is full of distractions, such as whether the Rockies will try to make a run or break up the team to plan for the future.
"That's part of the game, but that's something I can't control and we can't control," Blackmon said. "I'm going to focus on winning each day as it comes, and if there are adjustments to be made, we'll make those adjustments when they get there. There's no sense in fretting over anything before it happens.
"Honestly, the only time I see what our record is, is occasionally they put it on the board before the game. I'm trying to win every day, but I'm not reading into it, 'Oh, we need to win this many games because we're this many games out.' You start playing that game, you shoot yourself in the foot. There's still half a season left, plenty of time."
Thomas Harding is a reporter for MLB.com. Follow him on Twitter @harding_at_mlb, and like his Facebook page. This story was not subject to the approval of Major League Baseball or its clubs.